As my last post for 2011, I decided I had to do something great! I had to write about my most favorite food of all time! Taco salad!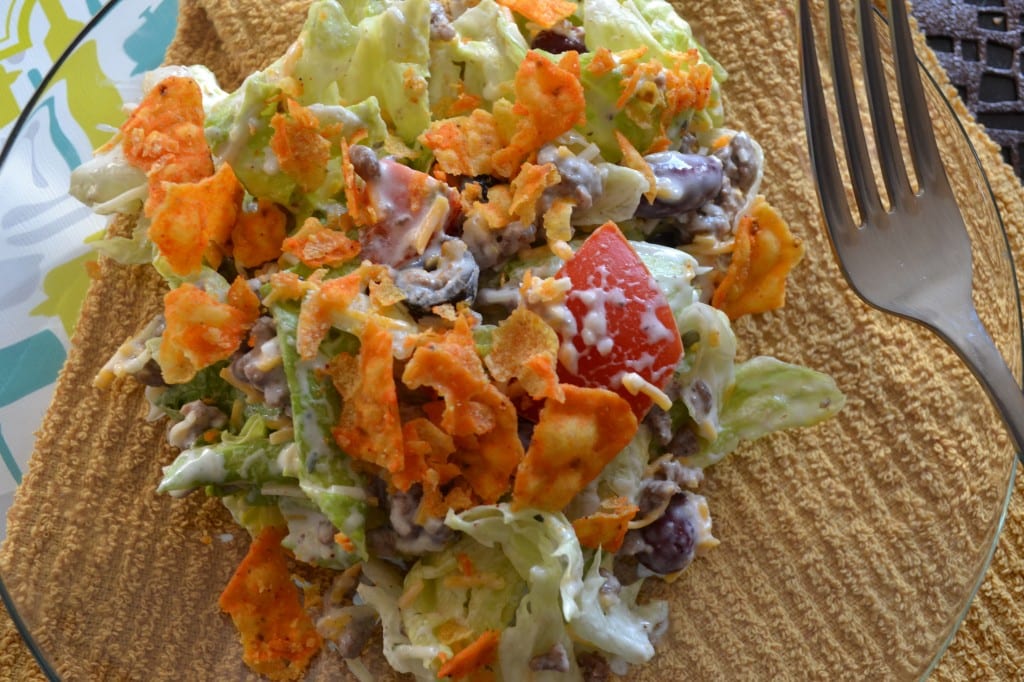 This salad has been around as long as I can remember, probably since the invention of Doritos. It combines ground beef, onions, kidney beans, lettuce, cheese, tomatoes, black olives, ranch dressing, and crumbled up nacho cheese Doritos! This is seriously the way to present a salad to either a child or a grown up man-child that refuses to eat anything green. Just cover it in Doritos crumbs.
This salad has evolved along with me through my life. When I was little, there was no variance from the above listed recipe. Then I became a vegetarian. My mom and I switched out the ground beef with ground Boca "meat" and didn't tell my Dad or brothers. They were none the wiser. Then, I decided ground beef is too fatty and not good for you. So, I switched to ground turkey. No matter what I have substituted in or out, this salad has stood the test of time.
So, I am celebrating the end of another year and the beginning of a new one with my old friend, taco salad, the original unaltered version.
Ingredients for the Salad (Serves five)
1 lb. Ground Beef
1 Medium White Onion, finely chopped
¼ Teaspoon of Chili Powder
½ Teaspoon of Pepper
½ Teaspoon of Salt
1 Teaspoon of Garlic Powder
1 Can of Dark Red Kidney Beans
1 Head of Iceberg Lettuce, chopped
2 Tomatoes, chopped
1 Bag of Mexican Blend Shredded Cheese
1 Small Can of Sliced Black Olives
1 Bag of Nacho Cheese Doritos, crumble on top of salad before serving
Ingredients for the Dressing
1 Packet of Hidden Valley Ranch Dressing/Dip Mix
1 Cup of Milk
¾ Cup Mayonnaise
¼ Cup Sour Cream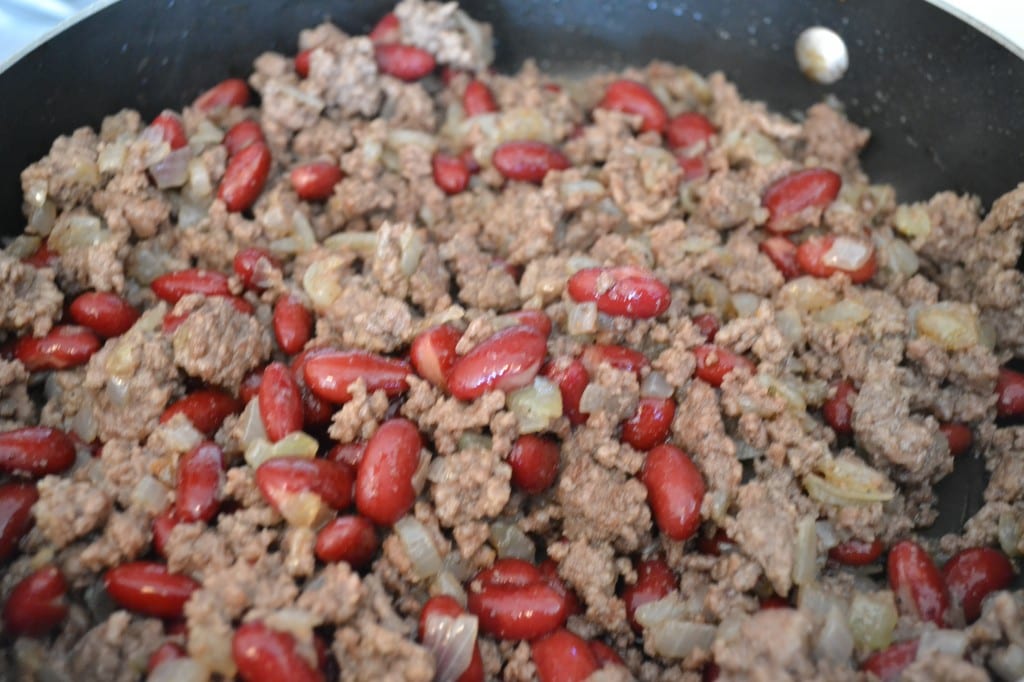 Cook the ground beef in a large skillet over medium/high heat for about 7 minutes. Add in the chopped onion and spices. Cook the mix until the beef has browned. Remove from heat. Drain the beef and onion mixture. Add in the kidney beans and let the beef and onion cool completely.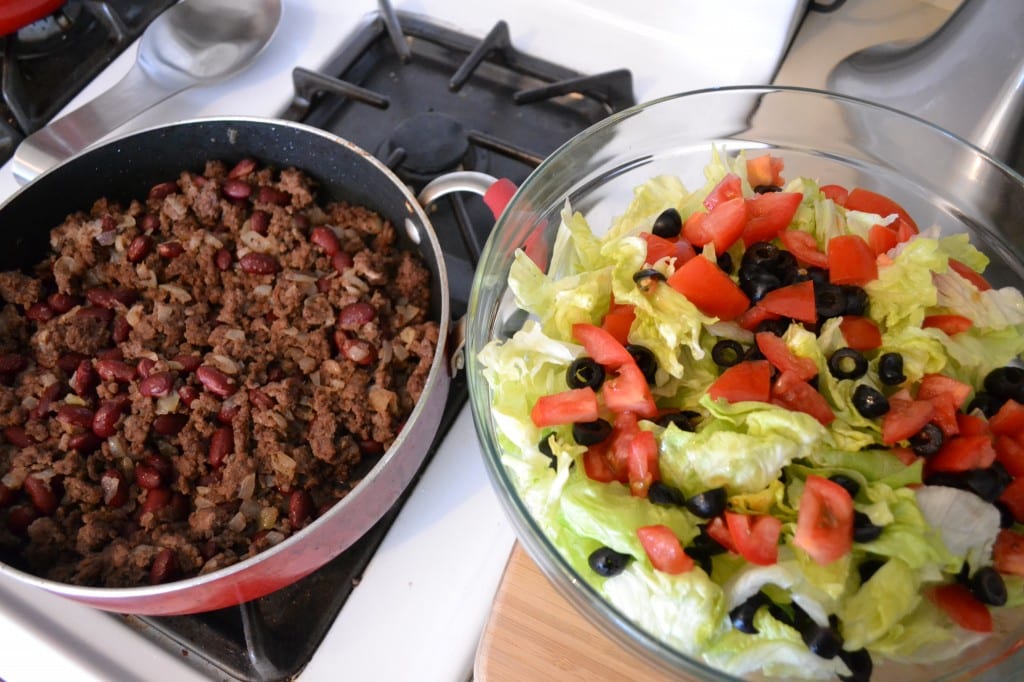 In a large (when I say large, I mean very large) bowl, combine the lettuce, olives, tomatoes, and cheese. Add in the cooled beef, onions, and kidney beans. Mix salad ingredients together.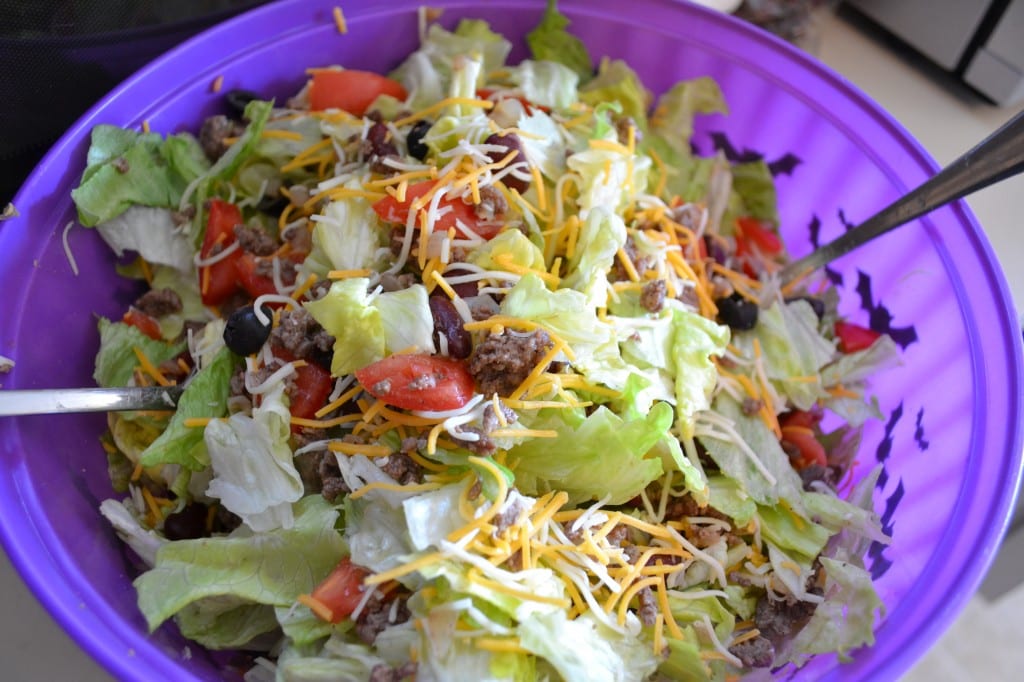 In a small bowl, combine the ranch seasoning packet with the milk. Whisk in the sour cream and mayo. Chill for 30 minutes prior to adding to salad. Crush the Doritos into little crumbs and set on the side.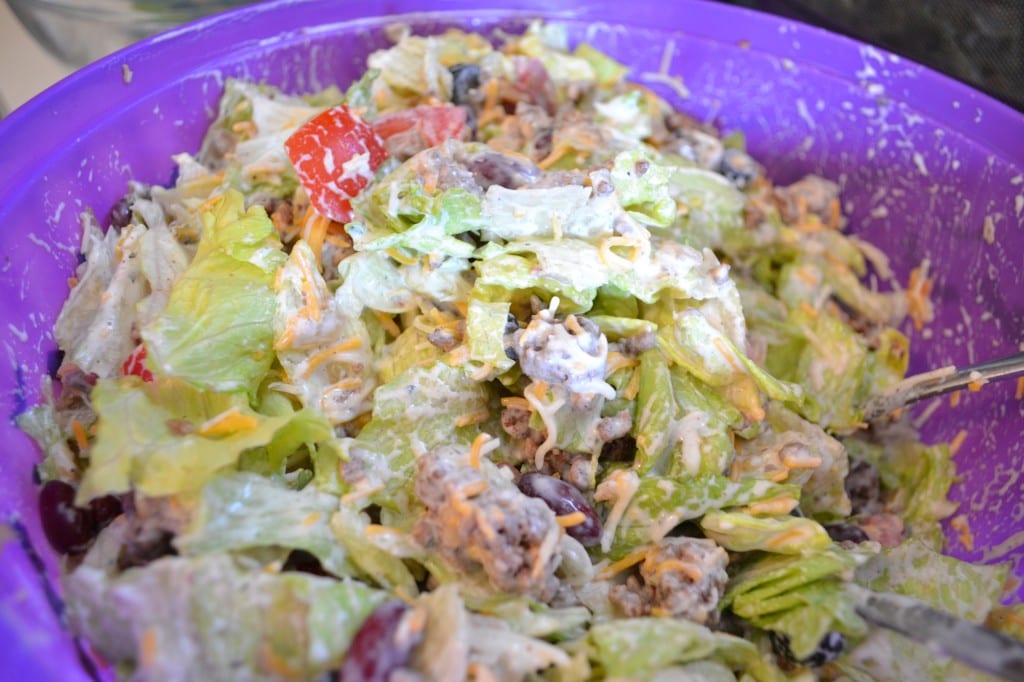 Before serving, add the dressing to salad. Mix thoroughly. If you aren't consuming the whole salad in one sitting, do not place the crumbled Doritos into the large bowl, because they will become soggy. Your best bet is to top each individual serving with the crumbled Doritos before consuming.
 
Note: My husband thinks I have too many kitchen appliances and knick-knacks. However, you will notice my largest mixing bowl is the same bowl we use to dish out Halloween candy (don't judge.) So, in fact I do not have everything I need in my kitchen arsenal, dear!