In my life, I do not think I have ever eaten or made anything specifically intended to be vegan.
I may have eaten a salad with no animal products here and there but I would never have called it a vegan salad. It was just vegetables.
Wait, I take that back. Most salads I make have some sort of cheese in them or are topped with bacon. So, maybe I haven't had as many vegan dishes as I once thought.
In my defense, adding bacon and cheese to a salad is the only way I get my husband to eat them.
And therein lies my problem. I could totally be vegan. I could! Except for the fact that I love cheese. I gave it up one year for Lent and it was the hardest thing I have ever done. Milk, eggs, meat, fish, etc, etc, I could totally live without. I have done it before so I know I would manage.
When you have something like almond milk which tastes way better than regular milk, you don't even miss regular milk.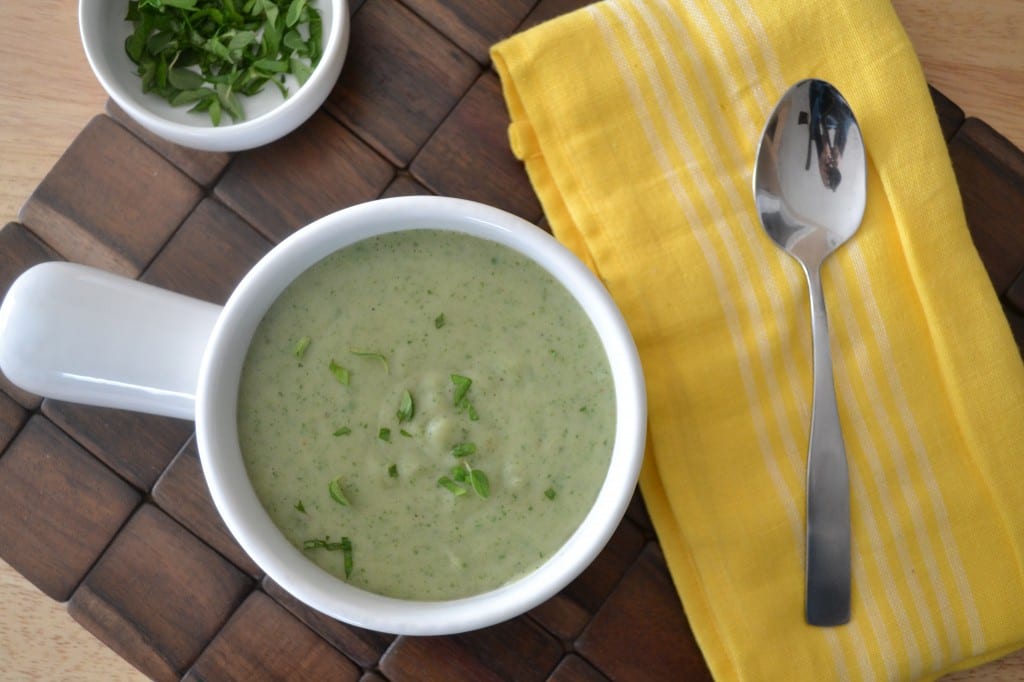 Blend it up with some wonderful fresh herbs, leeks, and potatoes and you have a hearty healthy vegan soup. Seriously, the fact that it is "vegan" is like an after thought.
You'll be asking yourself, "This? This is vegan?"
Imagine what some of your other favorite soups would be like vegan-itized. The heaviness of dairy disappears and the hint of chicken or beef is gone and all you really have is a dish in which the herbs and vegetables are the center of attention. And boy do they shine!
Ingredients
2 Tablespoon of Olive Oil
1 Leek, cut in half length-wise and cleaned
1 Clove of Garlic, grated
5 Potatoes, peeled and diced
2 Teaspoons of Salt
1 Teaspoon of Pepper
4 Cups of Unsweetened Almond Milk
1 Cup of Fresh Basil Leaves
1 Cup of Fresh Parsley
1/3 Cup of Fresh Oregano Leaves
First, rinse each half of the leek under cool running water to remove any dirt or grit. Then roughly chop the leek.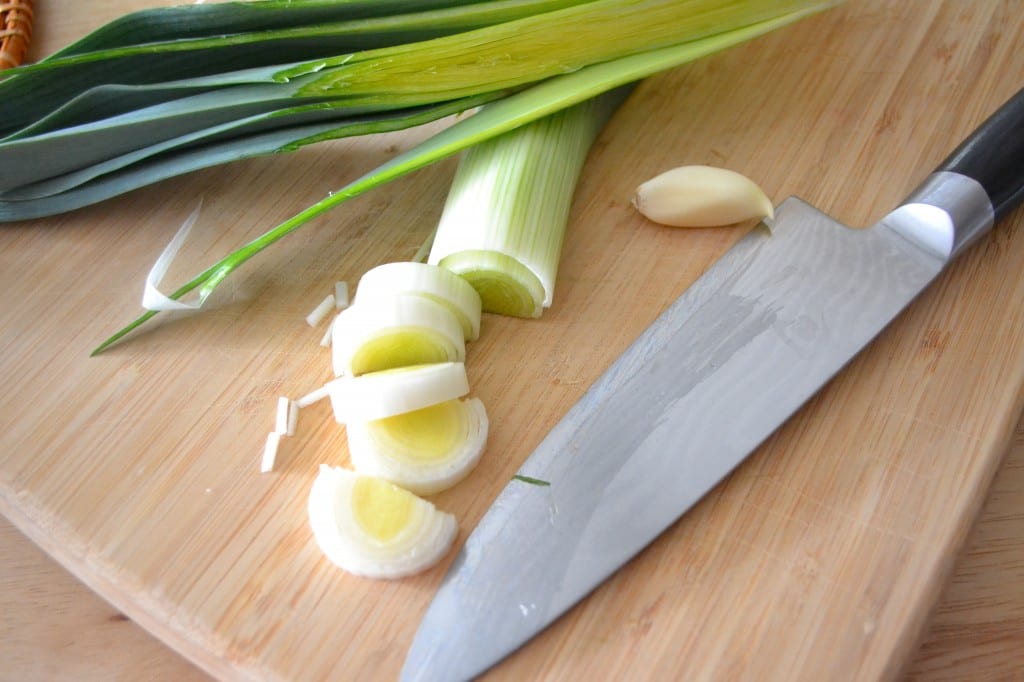 Next, peel the potatoes and then roughly dice them.
Heat the olive oil in a large stock pot or dutch oven over medium/low heat. Add the leeks and sauté for about two minutes. Add the grated garlic, salt, and pepper and sauté another one to two minutes.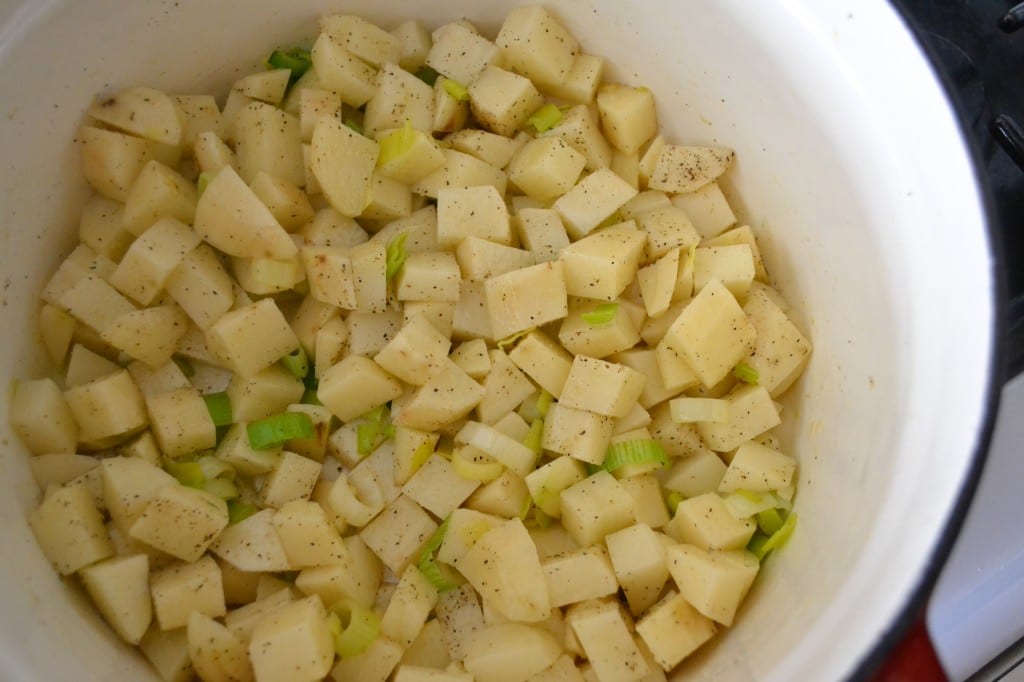 Add the potatoes to the pot and sauté them for five minutes. Pour in the unsweetened almond milk. Cook leeks, potatoes, and garlic for twenty to twenty five minutes.
Roughly chop the basil, parsley, and oregano. Add the herbs to the pot.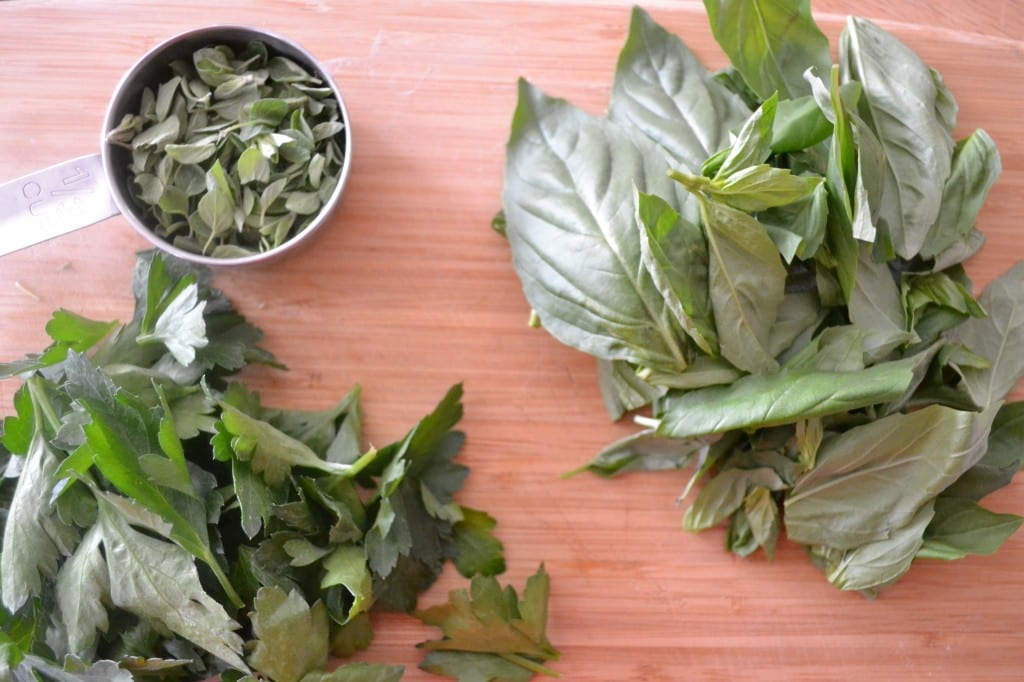 Turn the heat off and let the soup cool for about five to ten minutes. Start adding about a cup of the cooled soup at a time to a blender until the whole soup is blended.

Or if you are lucky enough to have an immersion blender, go to town blending the soup until it is thick and creamy.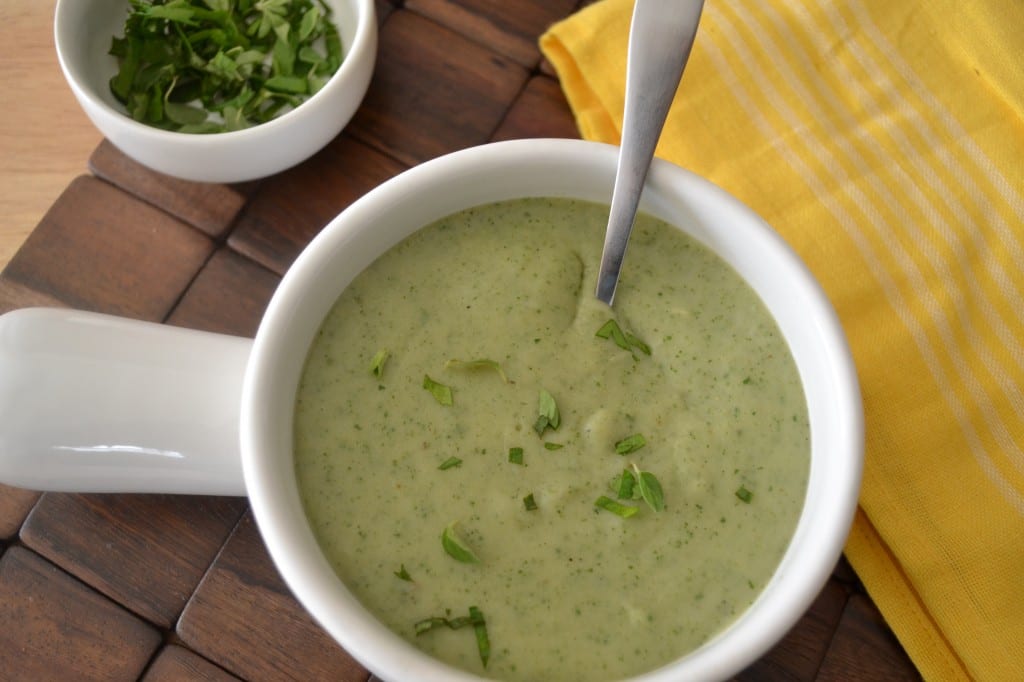 Top each bowl with a little bit of freshly chopped herbs and serve!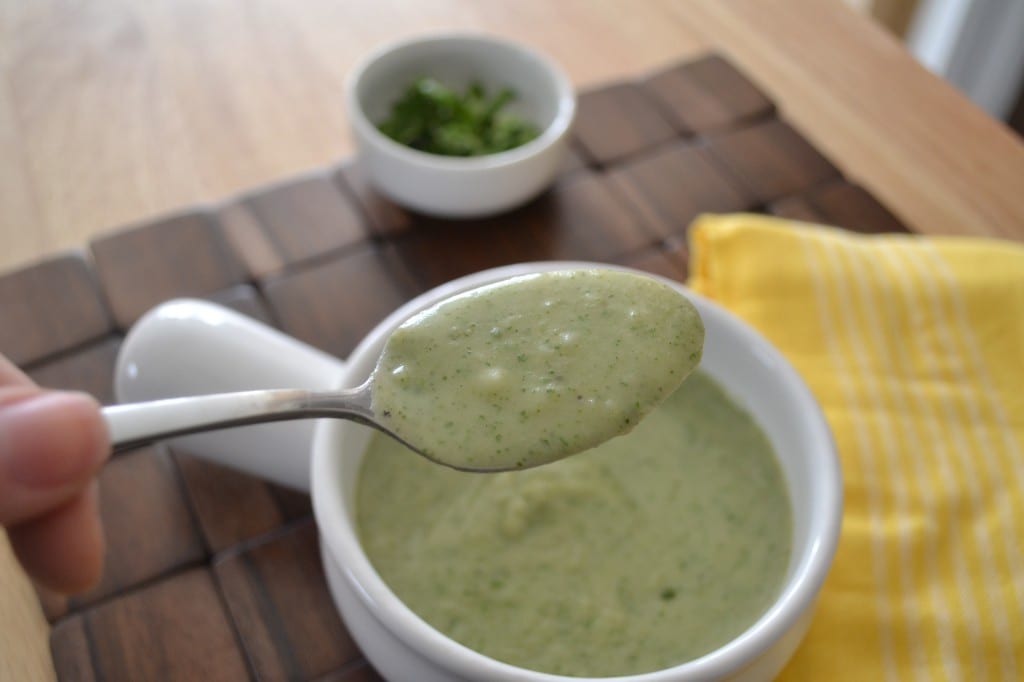 Oh! One more thing before I go! If you or anybody else you know of loves soup you have to check this out! Come join SoupaPalooza at TidyMom and Dine and Dish sponsored by KitchenAid, Red Star Yeast and Le Creuset You could win some great stuff even if you aren't a food blogger!
Related posts: