Ever have an aversion to a certain type of food?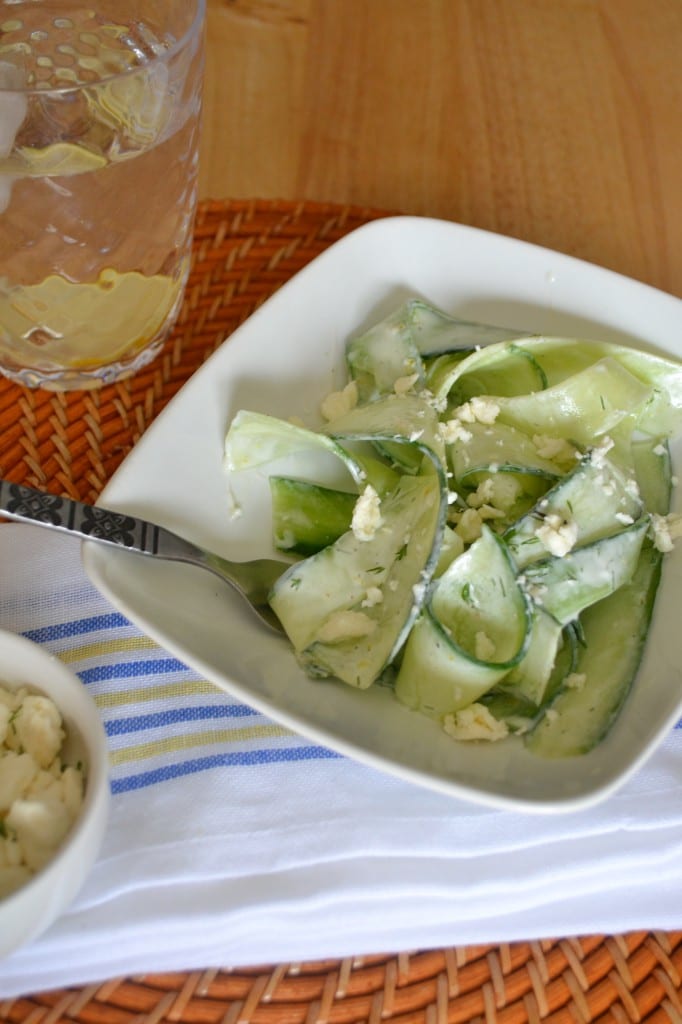 I have a lot of friends who after two years of only eating Subway sandwiches in the dorms at college because they were too scared to eat in the cafeteria, can not even stomach stepping into a Subway ever again.
If I ever go get Subway, the second I step in I am transported back to college because, for good or bad, that smell is unforgettable.
Without going into gory details, I will tell you I have an aversion to gyros. Just trust me when I say it wasn't pretty. And now unfortunately I can not even go close to a gyro without thinking I am going to barf.
The worst part is that I miss that beautiful tzatziki sauce. Because, really, isn't that the best part?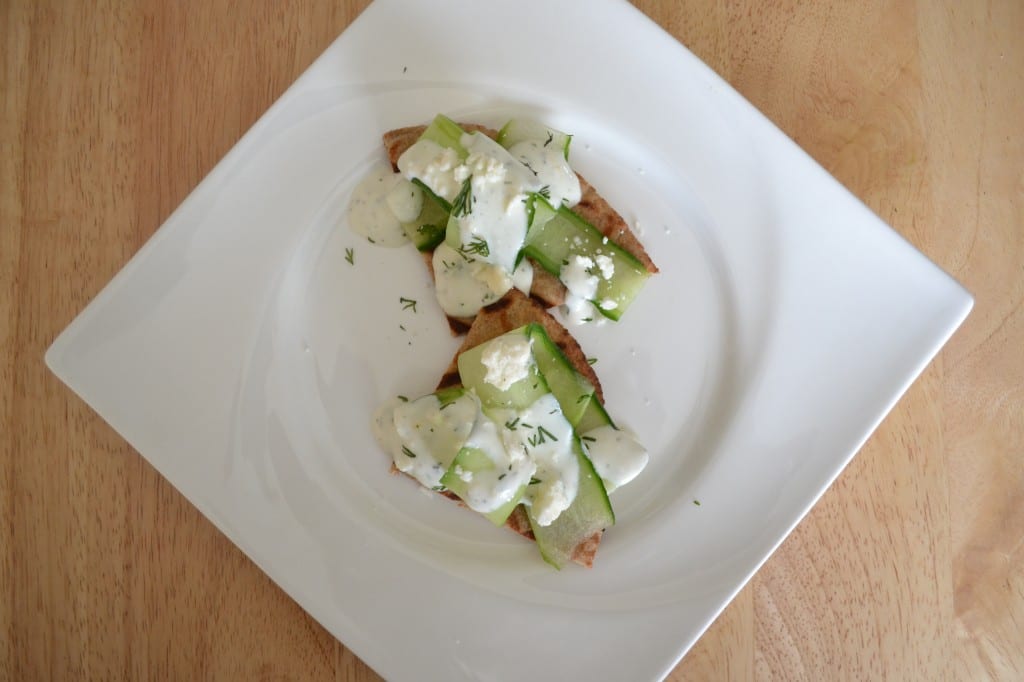 So, why not enjoy tzatziki sauce on its own?
I know I am not the first person to think of this. I am just a girl who wants some tzatziki without ever having to come in contact with a gyro again.
Ingredients
2 Seedless Cucumbers
1 ½ Cups Greek Yogurt
1 Tablespoon of Olive Oil
1 Teaspoon of Lemon Juice
1 Teaspoon of Lemon Zest
1 Teaspoon of Dill, finely chopped
1 Garlic Clove, grated
½ Teaspoon of Salt
¼ Teaspoon of Pepper
Optional: Serve with Toasted/Grilled Pita Quarters and Feta Cheese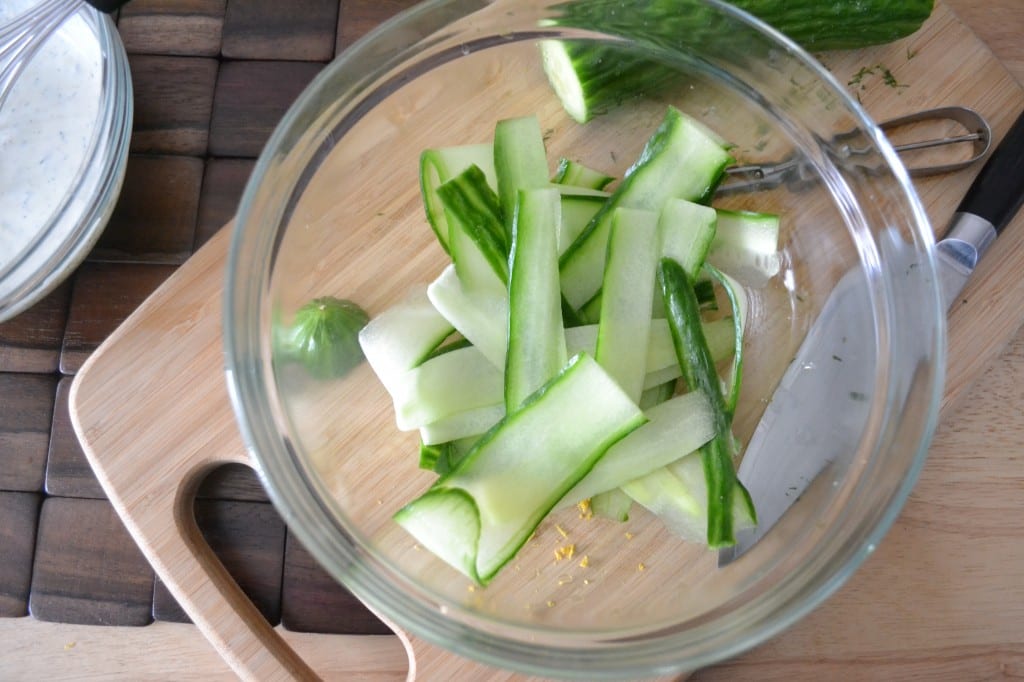 Wash the cucumbers then cut them in half width-wise. Using a vegetable peeler, start peeling the cucumber halves into thin, long ribbons. Place the ribbons in a large bowl.
In a medium bowl combine the greek yogurt, olive oil, lemon juice, and lemon zest. Whisk all ingredients together.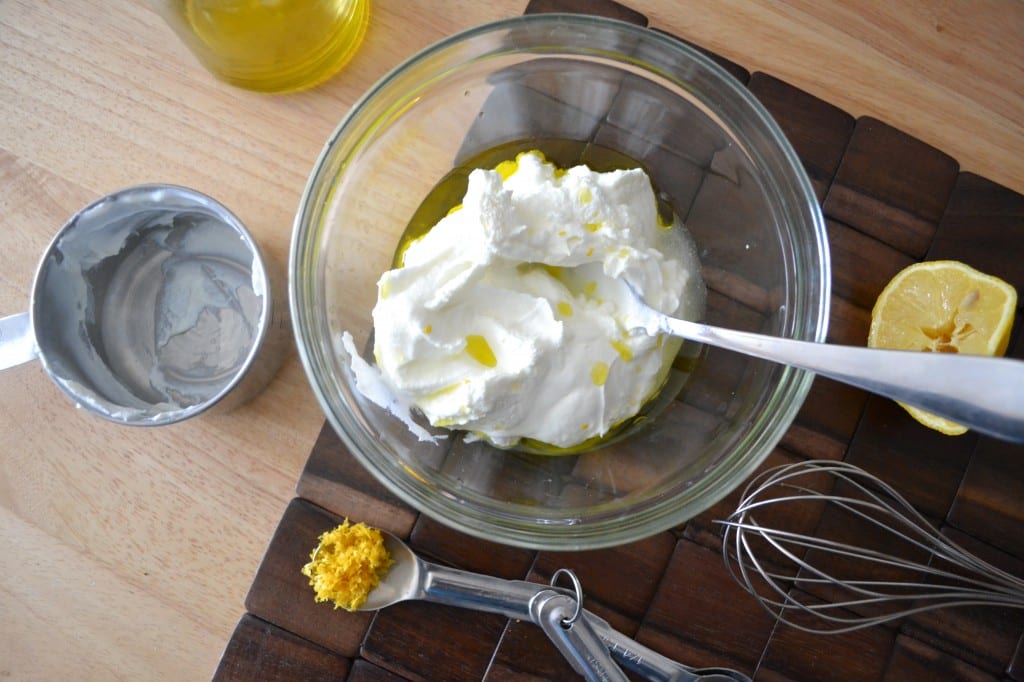 Then add in the dill, garlic, salt, and pepper and mix until evenly incorporated.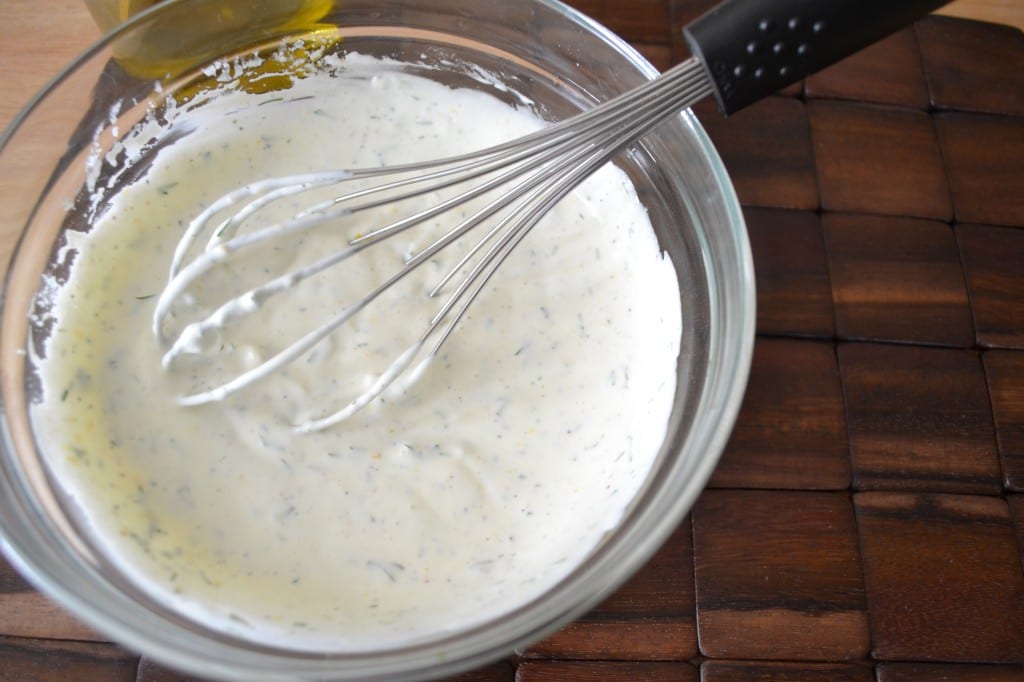 You can mix the dressing with the cucumbers in a bowl and eat that in a traditional salad kind of way.
Or if you want to be fancy, you can toast or grill some pita bread, make a little pile of cucumber on top, then drizzle with the dressing, and finish with a sprinkle of feta cheese and a little fresh dill.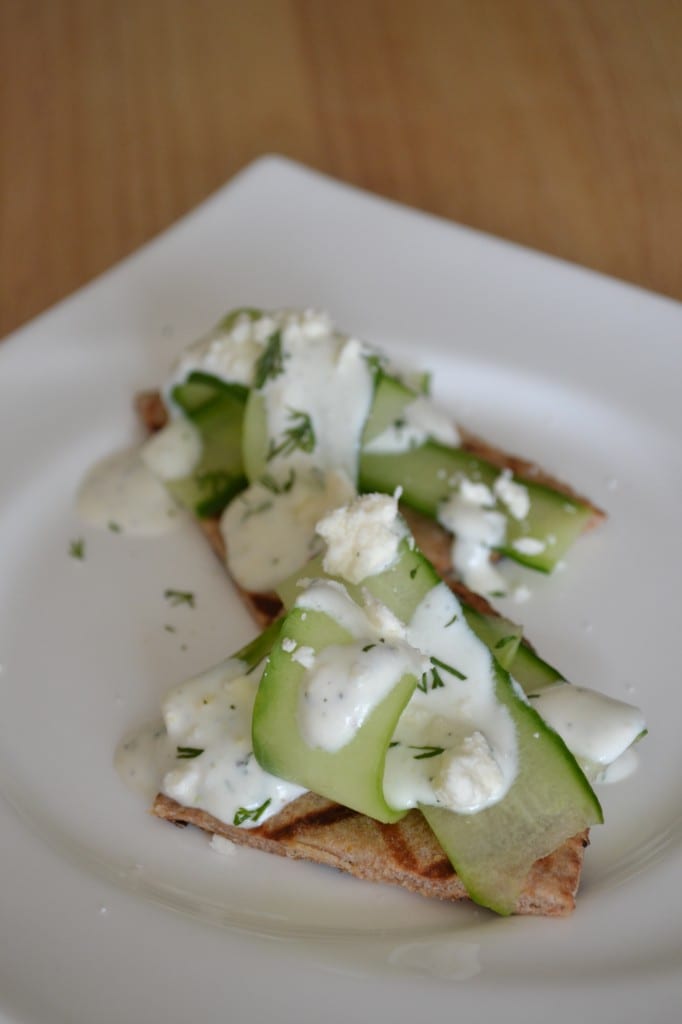 New spin on a classic that will keep you far away from the gross gyro!