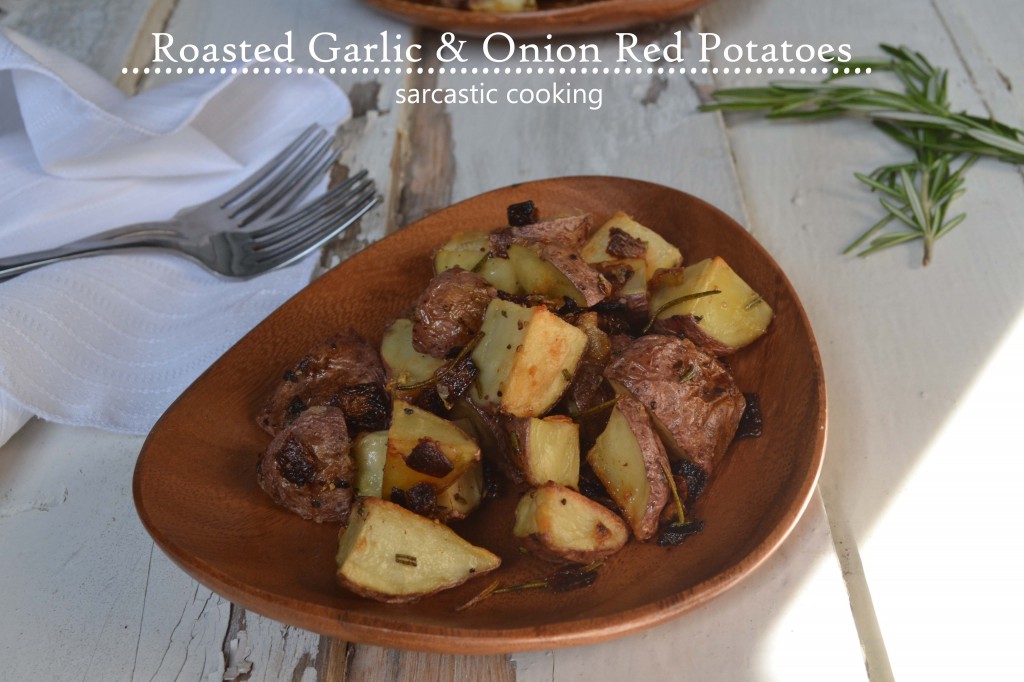 I know that through this blog I may come across as an extrovert. In reality, I am what you would call a full-fledged introvert.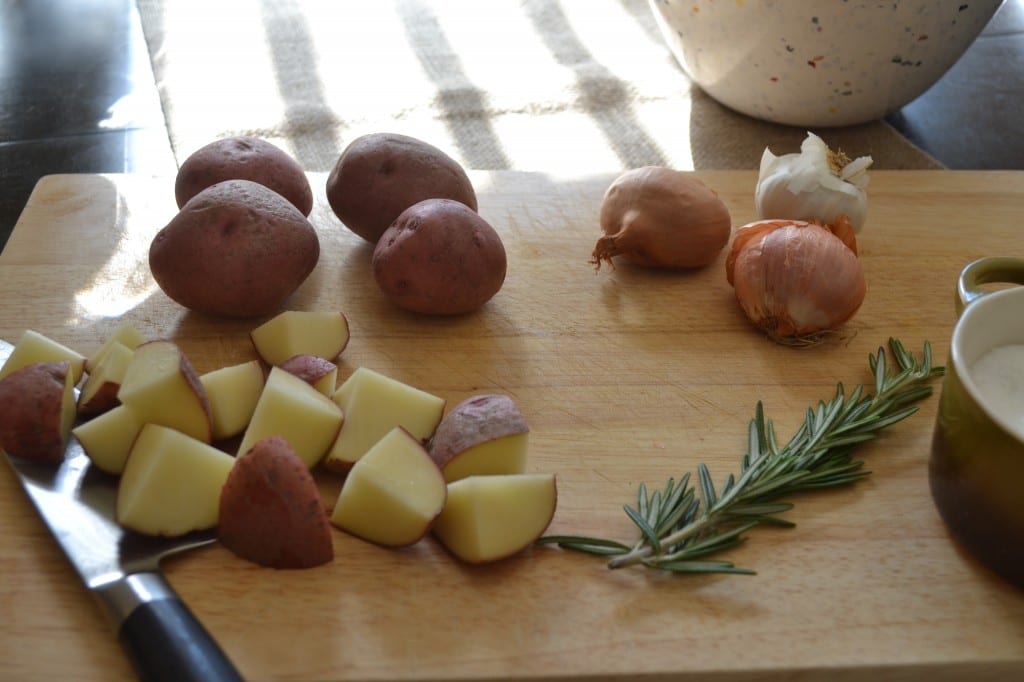 I was really shy growing up. I most always had better things going on in my imagination. If you ask my mom, she will tell you that with most conversations we have, she will have to ask, "Did you really say that, or did you just think it?"
As an introvert, I always have a lot of things going on in my head. I think and think and then rethink most situations before I react. This is a very frustrating habit, or so says Mike.
At least one night a week, I lose sleep because it is so hard to shut my brain down. Like I told you guys a month ago, I wrote an entire blog post in my head one night when I couldn't sleep.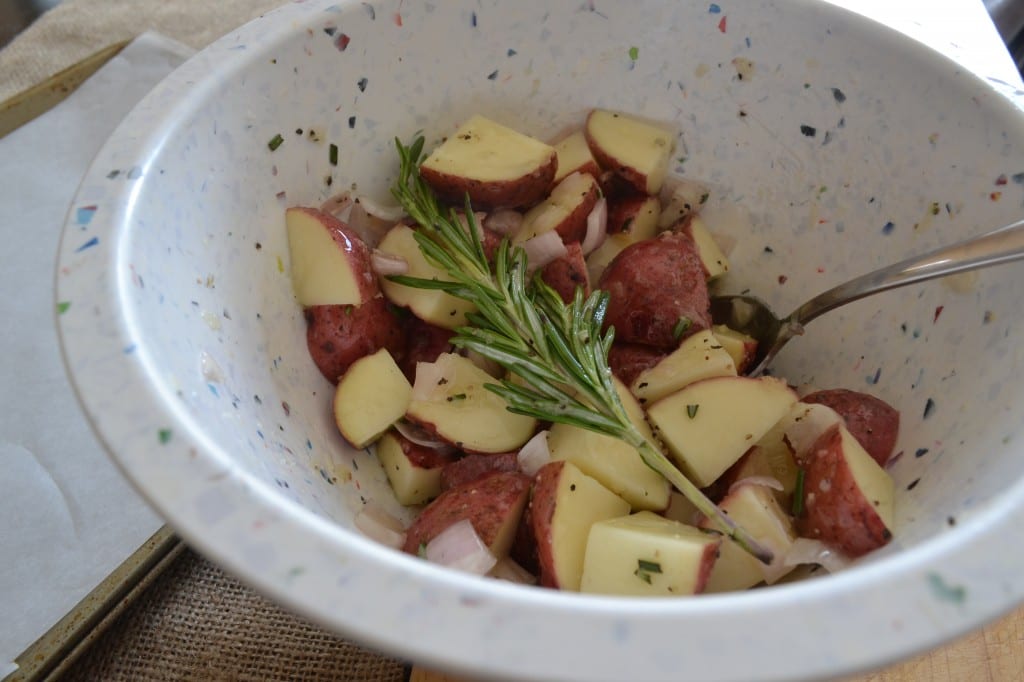 On days when my head gets away from me, I have to take things back to basics. I do some yoga, take a few deep breaths, and make a simple chicken breast along with some roasted garlic and onion red potatoes.
If that doesn't do the job, there is always reality TV and a big ol' glass of red wine.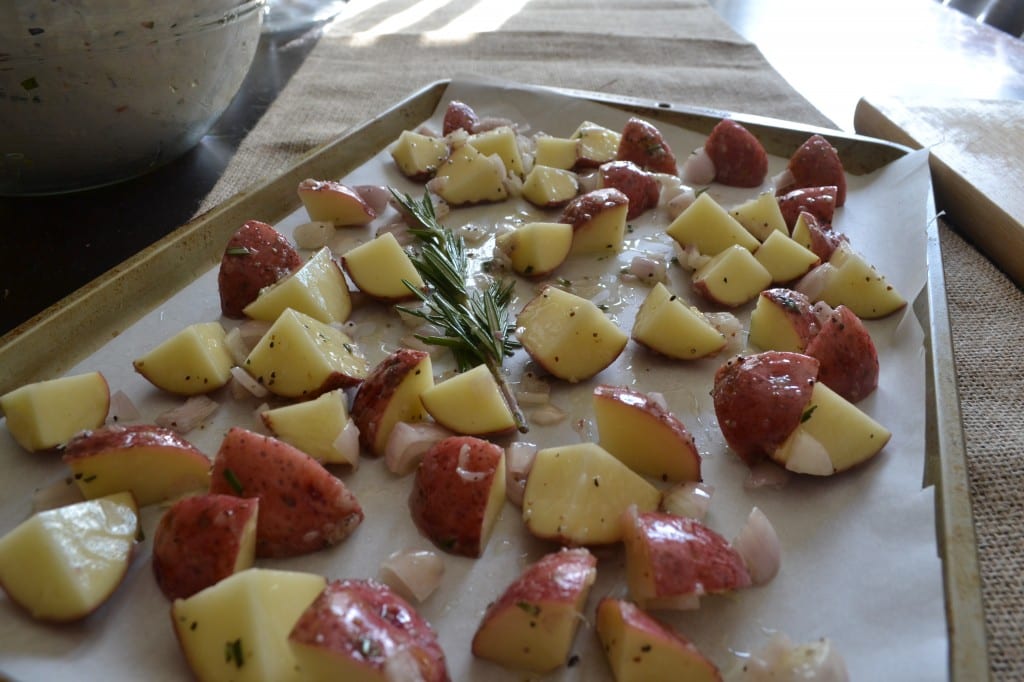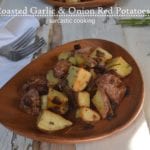 Roasted Garlic & Onion Red Potatoes
Total Time
1
hour
15
minutes
Ingredients
10

Red Potatoes

cut into 8ths

2

Shallots

diced

2

Cloves

Garlic

grated

1

Sprig Rosemary

1

Teaspoon

Chopped Fresh Rosemary

3

Tablespoons

Olive Oil

Salt and Pepper
Instructions
Preheat the oven to 350 degrees F.

Place the cut red potatoes in a large bowl of ice water to soak for at least 20 minutes. This will make for crisp potatoes.

After 20 minutes, drain and then pat the potatoes dry with a dish towel.

Combine the red potatoes, shallot, garlic, chopped rosemary, rosemary sprig, olive oil, salt, and pepper in a large mixing bowl. Mix to combine.

Spread the potatoes, onions, and rosemary out on a baking sheet lined with a piece of parchment paper.

Bake in the oven for 50 minutes. Take the potatoes out halfway through and give them a good mix to rearrange the potatoes.