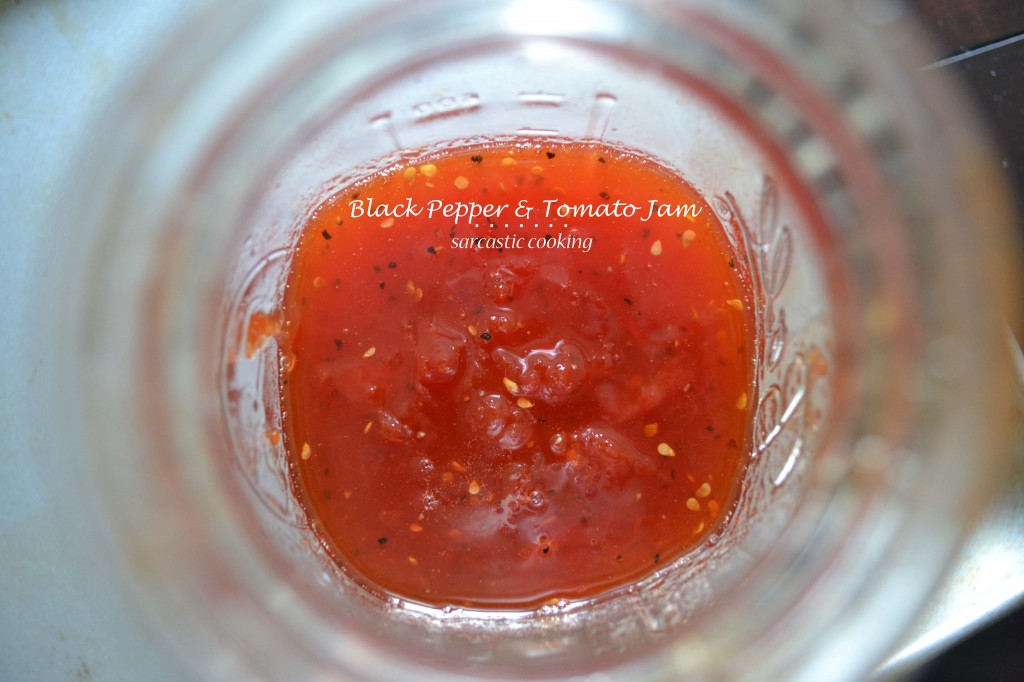 For some time now, I have been holding out on you all (specifically, ever since the start of tomato season). I have been meaning to share an amazing recipe with you guys. You can be mad. That's totally fine.
Because now, you are going to have to spend a little extra money as opposed to going outside to your bountiful tomato plants and pull a few beauties off the stem.
Once again, I apologize!
It is because I am lazy and love to eat cherry/grape tomatoes by the handful that this recipe never came to fruition on the blog until now.
So, without further ado, here is my favorite new tomato recipe, courtesy of Nicole from (one of my fave blogs) The Dirty Oven. Making a jam is the perfect way to enjoy fresh tomatoes a bit longer.
And, oh, remember that amazing grilled cheese sandwich I made a few weeks ago? I ate it again, except I slathered each bite in this tomato jam.
Get to jammin', Mon! (Now I keep thinking in a Jamaican accent. Slappin' dat bass, Mon!)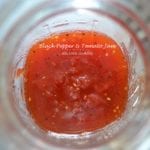 Black Pepper & Tomato Jam
Ingredients
2 ¼

Pounds

of Tomatoes

2

Cups

Granulated Sugar

1/2 - 1

Teaspoon

Black Pepper

depending on how spicy you like it

Big pinch of salt

1

Teaspoon

of Freshly Squeezed Lemon Juice
Instructions
Bring a medium pot of water to a boil.

Remove the core/stem from each tomato and then make a shallow x into the skin of each tomato.

Drop the tomatoes into the boiling water for a minute. This will make it easy to remove the skin of the tomato.

Let the tomatoes cool slightly. When the tomatoes are cool to the touch, peel off the tomato skin and discard.

Halve each tomato and then gently squeeze out and discard the seeds. Then cut each tomato into ½" pieces.

Dump the water from the medium pot you used to boil water. Add the tomato pieces, sugar, pepper, and salt to the pot. Bring to a boil while stirring.

Once the mixture is thick, and at about 220 degrees F, remove from the heat. Add lemon juice, stir.

Let the jam cool and then store in an air-tight container in the refrigerator. Jam will keep for six months.