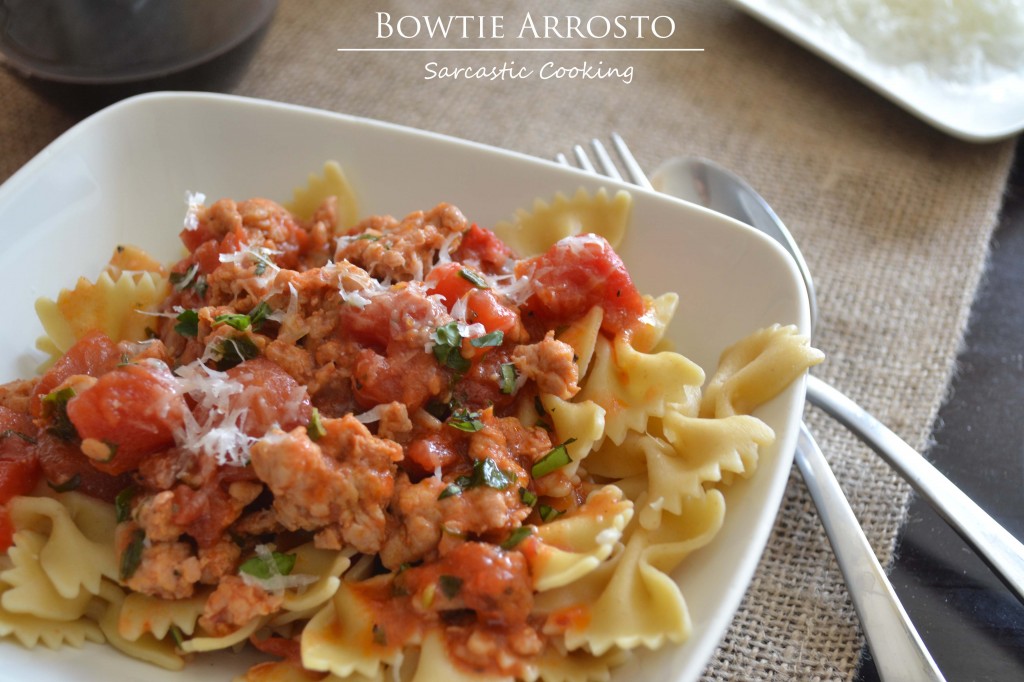 I have this problem that rears its ugly head every October. I hate Halloween. I mean I really hate it. I wish I liked it. October with all its candy, costumes, pumpkins, and beautiful weather…I should like it, right?
I have never had great experiences with dressing up or trick-or-treating so the whole Halloween thing is no big deal to me.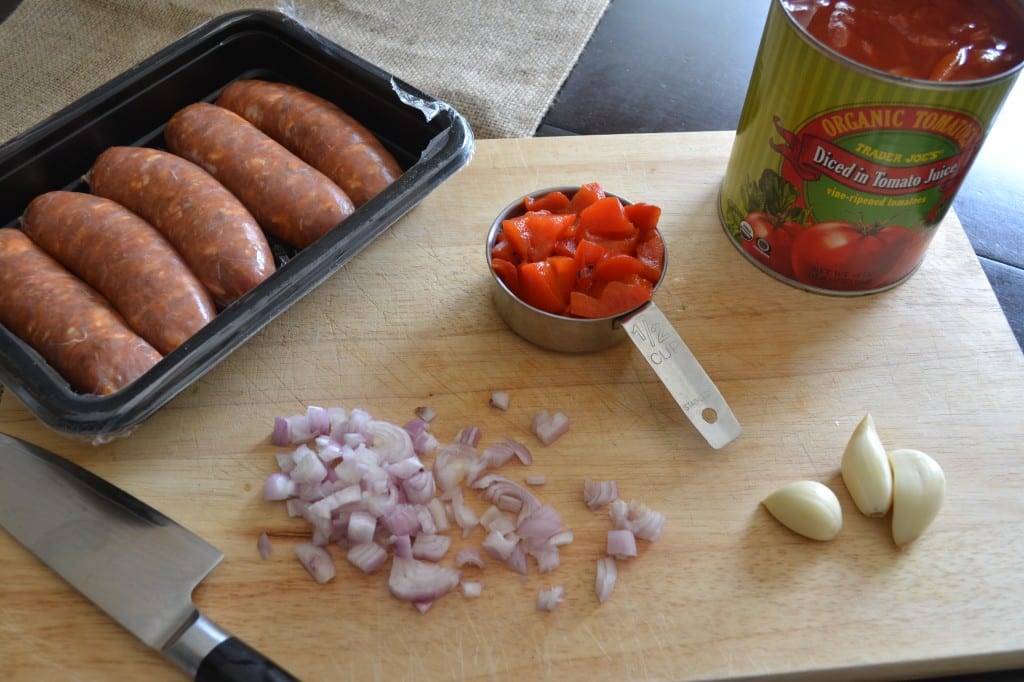 But, I feel like, in order to take part in some of the Halloween spirit, I like to watch scary movies and ghost hunting shows. I get scared so easily but still insist on watching these shows and movies every October. I am still scared from the first and only time I watched Paranormal Activity, in the day light with all the lights on.
This has to be one of Mike's biggest pet peeves about me. I get scared. He falls asleep. I wake him up three minutes later claiming I just saw the bedroom door move open.  He sleepily checks out whatever claim I made and reassures me there is no ghost in the house. He falls back asleep. I wake him up a few minutes later saying there was some noise by the back door. You get the gist. This goes on for quite some time.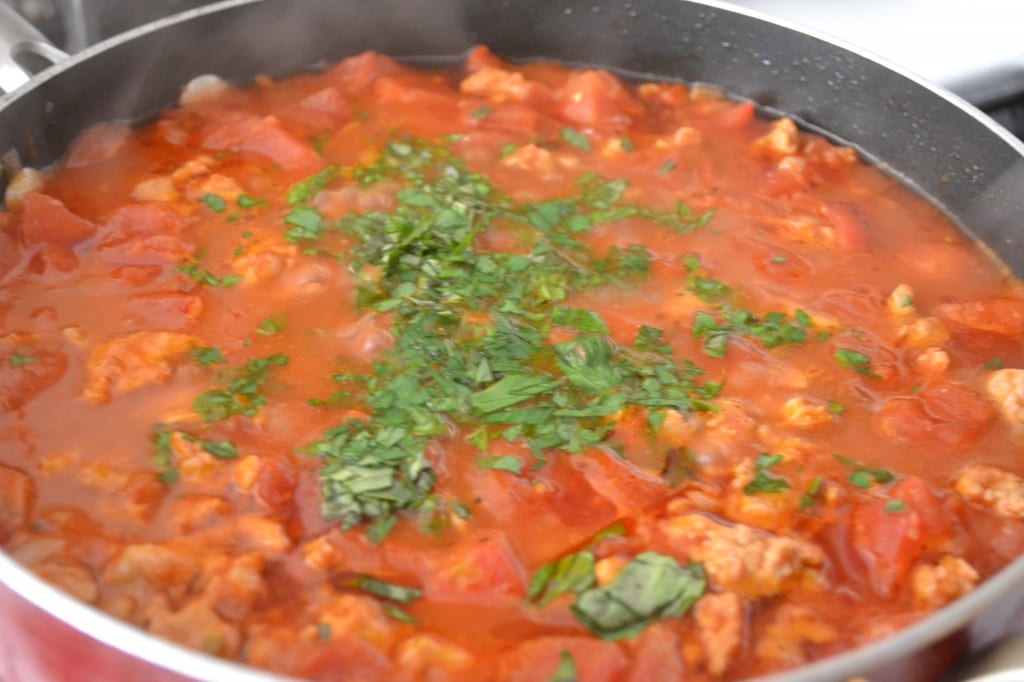 Am I the only one that has this love/hate relationship with scary movies and shows?
I seem to have this love/hate relationship with a lot of things; carbs, sweets, spice. This is the perfect recipe if you too have a love/hate relationship with spicy foods. You can control the spice for days when you want it spicy or days when you don't.
Curl up with a big bowl of pasta to your spice liking and then maybe watch a scary movie, if you (unlike me) can handle it.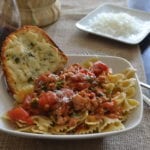 Bowtie Arrosto
Ingredients
1

Tablespoon

Olive Oil

1

Shallot

minced

3

Cloves

Garlic

grated

1

Pound

Chicken Sausage

casings removed

½

Cup

Chopped Roasted Red Peppers

1

Tablespoon

Tomato Paste

1, 28-

ounce

Can Diced Tomatoes

¼ - 1

Teaspoon

Crushed Red Pepper Flakes

depending on how hot you like it

1

Teaspoon

Salt

½

Teaspoon

Pepper

2

Tablespoons

Chopped Fresh Basil

1

Tablespoon

Chopped Fresh Parsley

4

Cups

Bowtie

Farfalle Noodles
Instructions
Heat olive oil in a large skillet over medium/low heat for about a minute.

Add the shallot to the hot pan and sauté for two minutes.

Add the grated garlic to the pan and cook for one minute.

Add the chicken sausage to the skillet. Use a wooden spoon or rubber spatula to break apart the sausage as it cooks. Increase the heat to medium/high. Cook the meat until it browns, seven to ten minutes.

Add the roasted red peppers, tomato paste, and diced tomatoes. Mix and turn heat back down to medium/low. Add the seasonings, stir, and cook sauce for ten to twelve minutes.

Bring a large pot of salted water to a boil, drop the pasta, and cook for seven minutes while the sauce cooks. Drain pasta and then add it to the sauce.

Remove from heat and serve.