Being the Traveling Wilbury's that we are when it comes to the holidays, we never really have to be in charge of main dishes or hosting anything at all. That means that we are always bringing side dishes, appetizers, or desserts. But on the down side, we are always traveling between both families.
Since I have overloaded you last week with side dishes, I wanted to give you a sweet and seasonal dessert option.
These cookies are so easy and they are soft and fluffy. They are for those of us who maybe aren't the biggest fans of pumpkin pie. Or maybe are too stuffed from dinner and just want one little soft sweet bit of dessert before we head to the couch in full food coma mode.
Not that that is me or anything…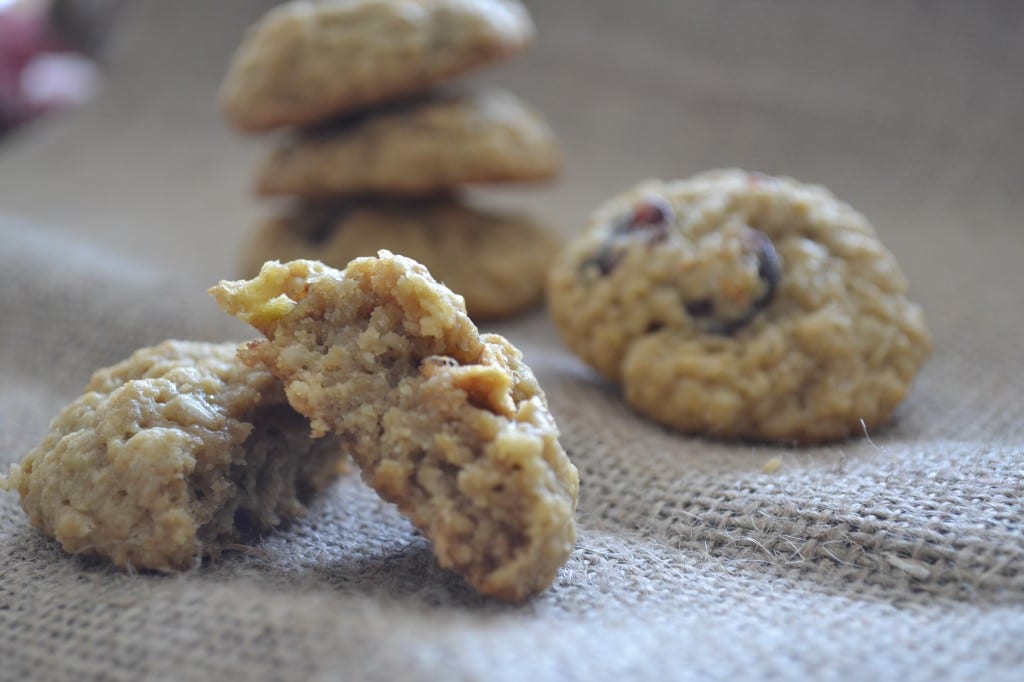 Cranberry Apple Oatmeal Cookies
Author:
Prep time:
Cook time:
Total time:
Ingredients
1 ¼ Cup All Purpose Flour
1 Teaspoon Baking Soda
1 Cup Unsalted Butter, softened
¼ Cup All-Purpose Sugar
¾ Cup Firmly Packed Light Brown Sugar
1 Package Jell-O Vanilla Instant Pudding
2 Eggs
3 ½ Cups Quick-Cooking Rolled Oats
1 Cup Peeled and Diced Apples
½ Cup Dried Cranberries
Instructions
Preheat oven to 375 degrees F.
In a large mixing bowl, whisk together the flour, oats, and baking soda. Set off to the side.
In the bowl of a stand mixer fitted with the paddle attachment (or in a large mixing bowl, using a hand mixer), cream together the butter, sugars, and pudding mix on medium speed, about two minutes.
Add each egg, one at a time. Beat for a minute in between each addition.
Gradually add in the flour mixture. Beat until just about incorporated. Add the apples and cranberries. Fold together using a rubber spatula.
Line two large baking sheets with parchment paper. Scoop out large tablespoons of dough, roll into balls, and place on baking sheets about an inch apart. Bake for 10 to 12 minutes until golden around the edges. Remove from baking sheet and cool on wire rack.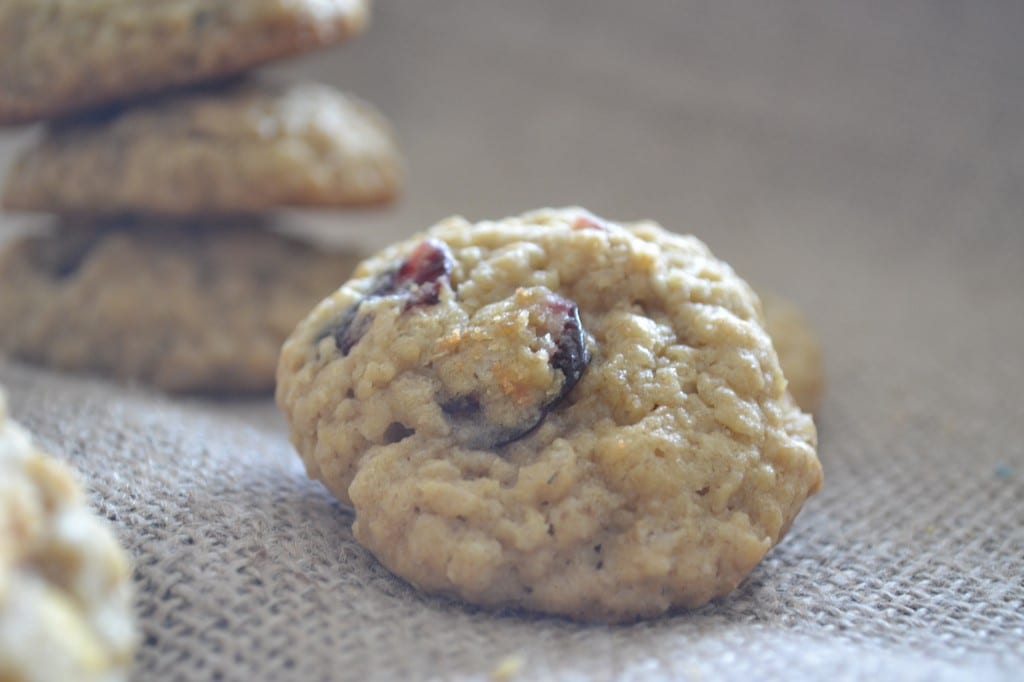 Related posts: