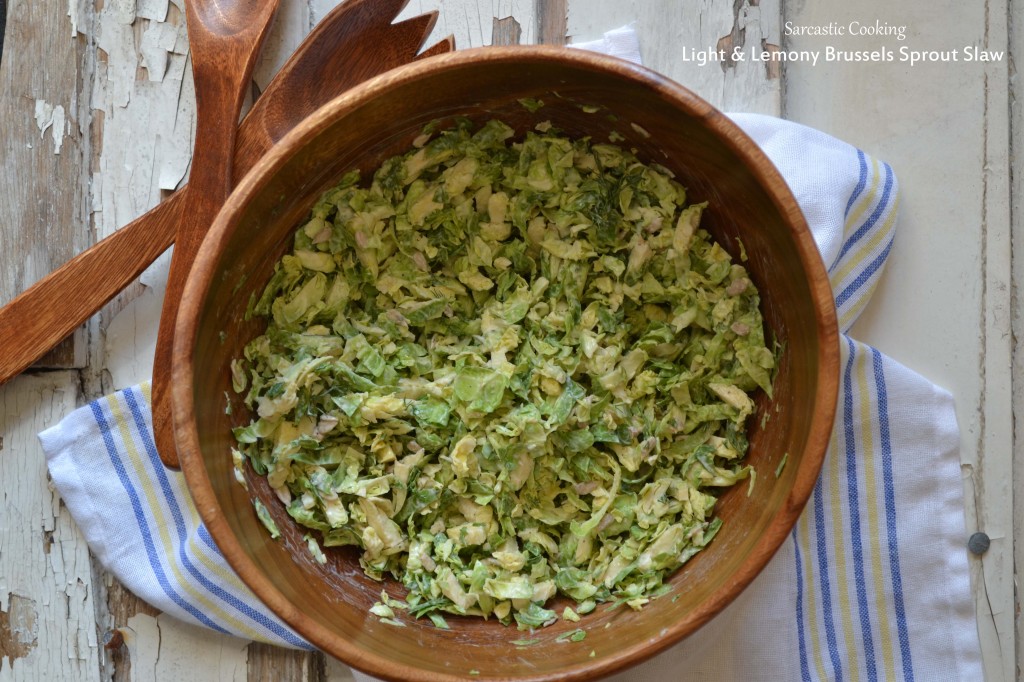 I have to change my About Me section. I have said this for a while now, ever since I baked my first challah. But let me preface the changes I need to make with a little statement. If you have ever had to write an about me or a short synopsis of your entire persona, you know it is tough. So, the reason I have yet to make these adjustments is because I am lazy and it takes a little time to come up with these clever rambles I weave for you.
With that being said, know that I will make these adjustments eventually.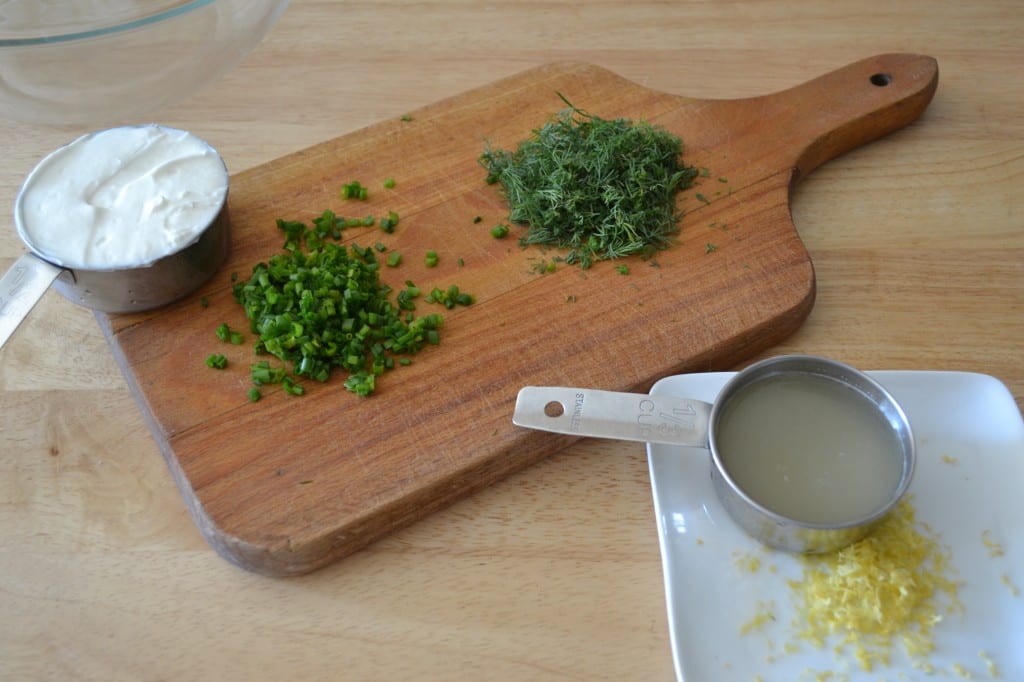 I need to remove or tweak the portion that says I am not a skilled baker. I think I can hold my own with my small skill set I have gleaned from blogging. The second thing I need to change is the part where I say that I hate Brussels sprouts.
This is not entirely true anymore. I may not like them cooked or caramelized or whatever fancy term you want to attach to them, but I do like them raw. In a slaw. Hey, that rhymed!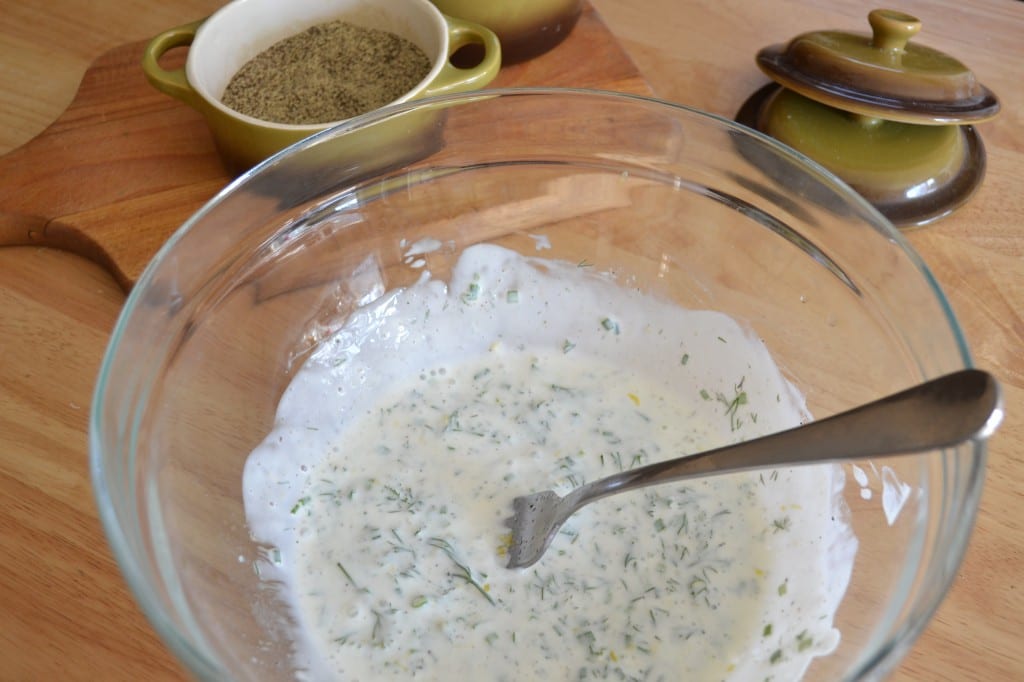 After coming across this idea in Food & Wine, I mulled it over for a while. Then I went out on a whim and bought some shredded Brussels sprouts from Trader Joe's. After some tinkering with the flavoring, I think I really can say I love Brussels sprouts… In raw slaw form. In fact, I like this dish so much I am making it as a Thanksgiving side dish and I am also recommending you do the same!
Now, off to do some editing on that old About Me page.
Light & Lemony Brussels Sprout Slaw
Author:
Prep time:
Total time:
Ingredients
For the Dressing:
½ Cup 0% Fat Plain Greek Yogurt
2 Tablespoons Olive Oil
1 Teaspoon Lemon Zest
¼ Cup Lemon Juice
¼ Cup Fresh Chopped Chives
¼ Cup Fresh Chopped Dill
Salt and Pepper to taste
For the Slaw:
1 ½ Pounds Shredded Raw Brussels Sprouts
1/3 Cup Raw Unsalted Sunflower Seeds
Instructions
In a small mixing bowl, whisk together the Greek yogurt, lemon juice, and olive oil. Mix in the lemon zest, chives, dill, salt, and pepper.
About an hour before serving, combine the shredded Brussels sprouts, sunflower seeds, and dressing in a large serving bowl. Mix well. Let sit at room temperature until ready to serve so the dressing doesn't seize up.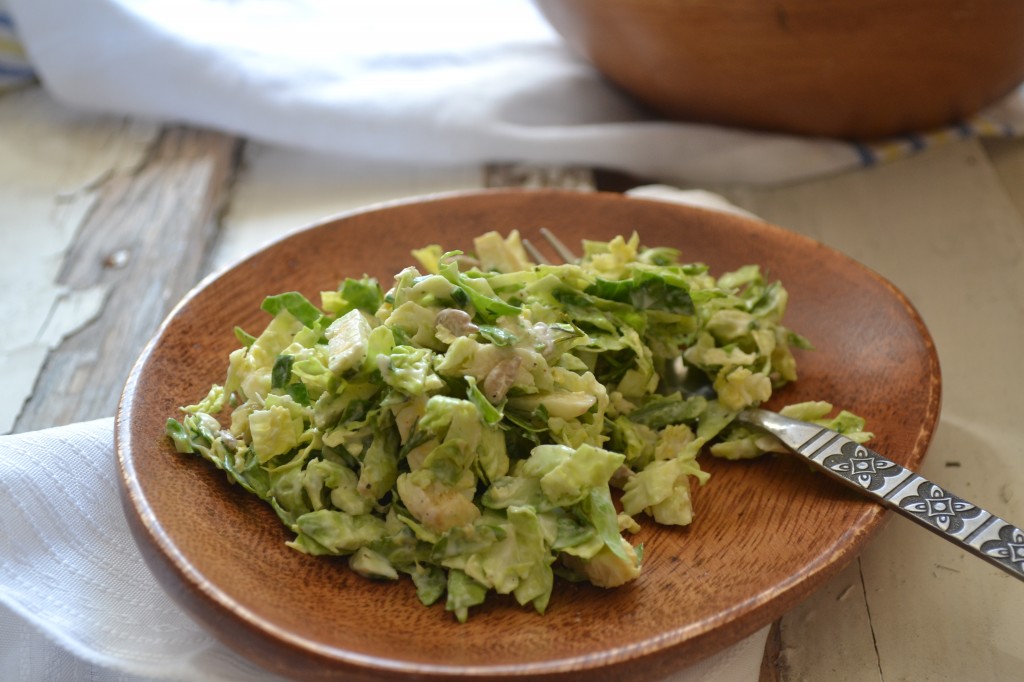 Related posts: