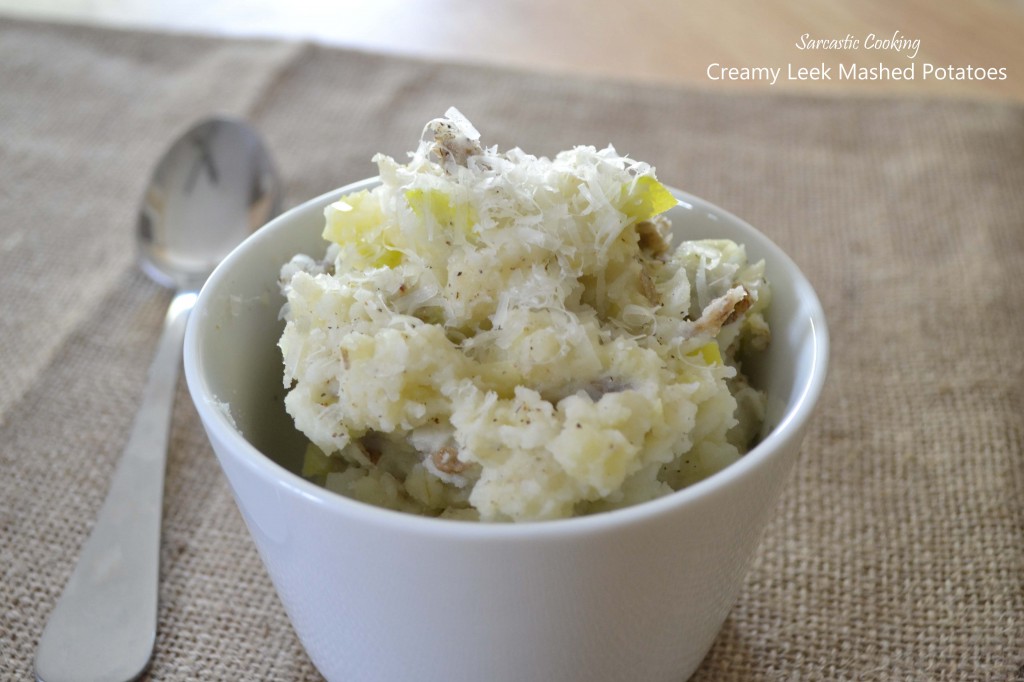 Holy mackerel! Where did the time go? Next week is already Thanksgiving. Then comes the day which should just be referred to as "America's Day of Greed" (aka Black Friday), or as I like to call it, "Food Coma Day."
I can't even believe Thanksgiving is here. My in-laws are already asking me what I plan on bringing to dinner. Honestly, I haven't a clue. It is hard to focus on Thanksgiving because the older I get, the harder it is for me to resist just skipping Thanksgiving totally and blasting my top three Christmas albums (Mariah Carey, Michael Buble, and She & Him) while I make all things peppermint! Sounds enticing right? I LOVE CHRISTMAS!!!
But, alas, we still have to get through Thanksgiving. Please help me stay focused on the holiday in front of us. My friend, Stephie, did an amazing dessert round up in case you are blanking in that category. The easiest things to bring are side dishes. I am partial to my Mom's mashed potatoes because you make them the night before, and then just pop them in the oven before your guests come over. Since I am a carb lover to the core, I went with a different take on mashed potatoes for you if you are like me and get bored with the same stuff at every holiday dinner.
These mashed potatoes are creamy, have a slight bite from some leeks and a bit of horseradish, and have cheese in them! The best of all food groups in one dish.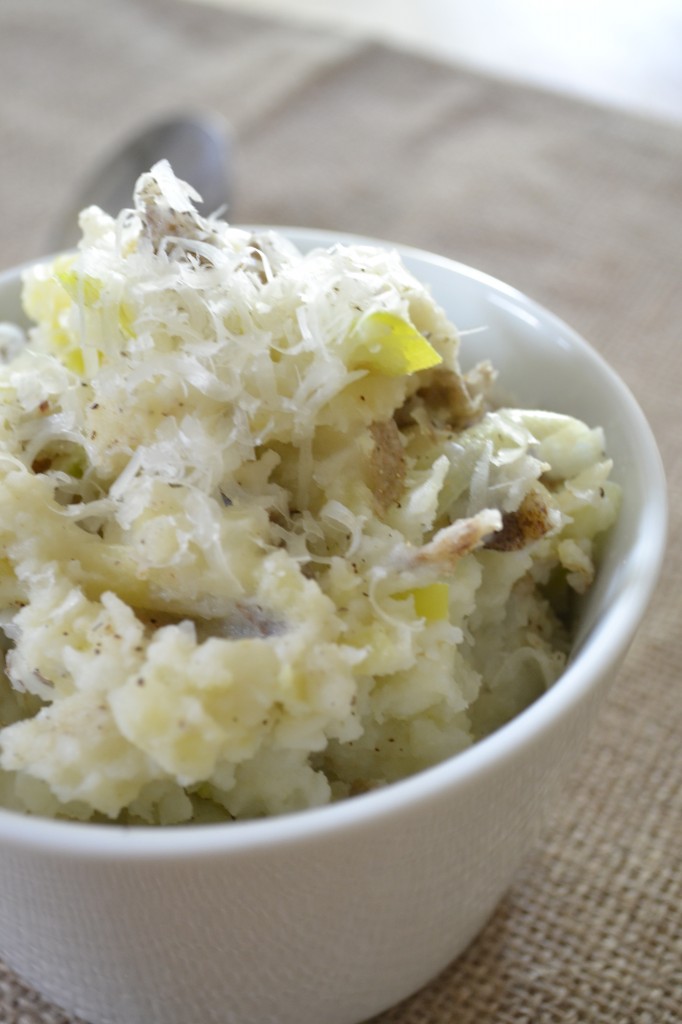 Creamy Leek Mashed Potatoes
Ingredients
5

Russet Potatoes

1

Leek

white part only, chopped

2

Cloves

Garlic

grated

1/3

Cup

plus 1 Tablespoon Olive Oil

1

Cup

Buttermilk or Whole Milk

1

Tablespoon

Prepared Horseradish

1

Teaspoon

Salt

½

Teaspoon

Pepper

½

Cup

Finely Grated Pecorino-Romano Cheese
Instructions
Clean the outside of the potatoes under cool running water to remove any dirt or grit. Cut the potatoes into fourths. Drop the potatoes into a bowl filled with ice water.

Bring a large pot of salted water to a boil. Drain potatoes and add to the boiling water. Boil for 20 to 25 minutes until fork tender.

While the potatoes boil, add 1 tablespoon olive oil to a medium skillet. Heat oil over medium heat for about a minute or so. Halve leek and run under cold running water to remove grit. Slice the whites of leek into ¼ inch wide slices. Add the slices of the leek to the hot pan. Sauté leeks for 7 to 10 minutes until tender. Add the grated garlic, stir, and cook for another minute.

When the potatoes are fork tender, drain and then return to pot. Add the leeks, remaining olive oil, and buttermilk/whole milk. Mash potato mixture until it reaches the desired consistency. Add the horseradish, cheese, salt, and pepper—stir to combine. Add more olive oil or milk as needed. The longer you keep them warming, the more liquid they will absorb.

Serve potatoes right away topped with more grated cheese.
Recipe adapted from the Sprouted Kitchen Cookbook.
Tomorrow, I will have an easy no cook side dish that will have even the non-Brussels sprout lovers (like me) going back for seconds!