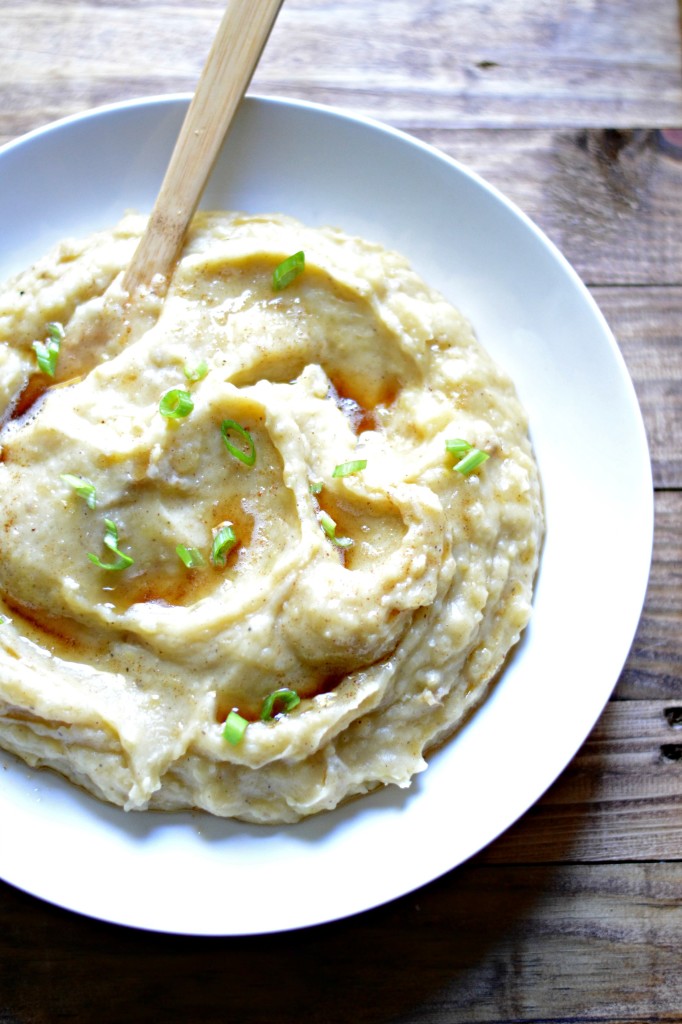 I have never hosted a holiday. I have always wanted to though. I have hosted the occasional post-college Halloween party or we-think-now-that-we-have-real-jobs-we-are-adults dinner party. But, I have never been in charge of a major Thanksgiving/Christmas/Easter holiday dinner. Truth be told, we just do not have the space right now.
I watched my neighbors' three and six-year-old boys the other day. It was only an hour, but with the two of them, plus Weezer and Andy, I felt like they were into everything and that the walls were closing in on me. From that hour of playtime, I am still finding Sour Patch Kids wrappers in random spots around the house. I could only imagine if I had all of Mike's siblings, my siblings, plus parents, and don't forget our seven nieces and nephews.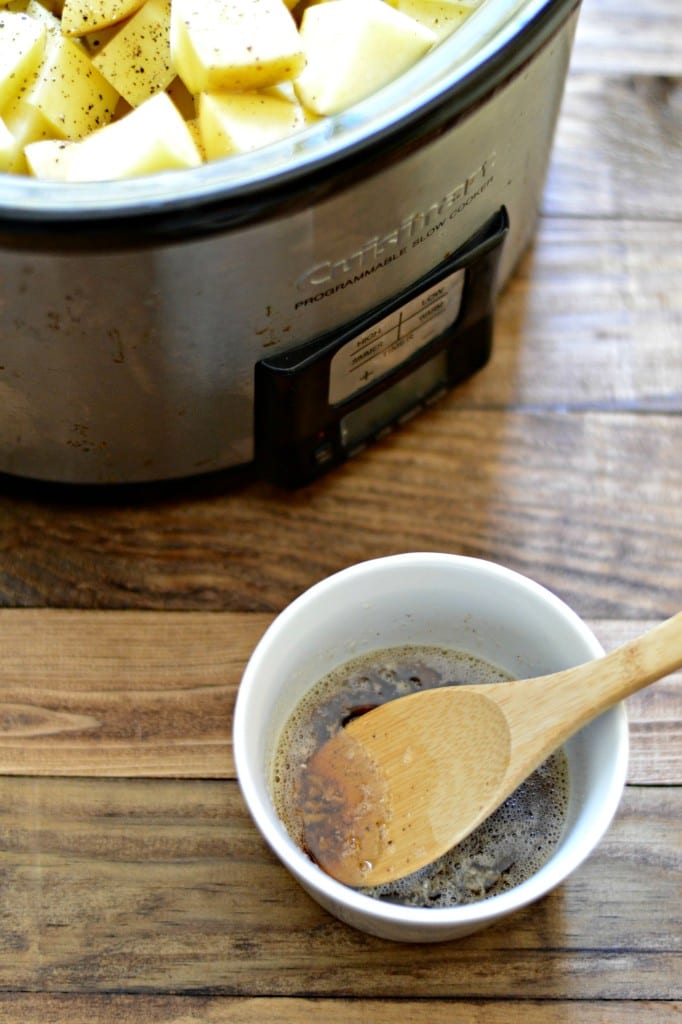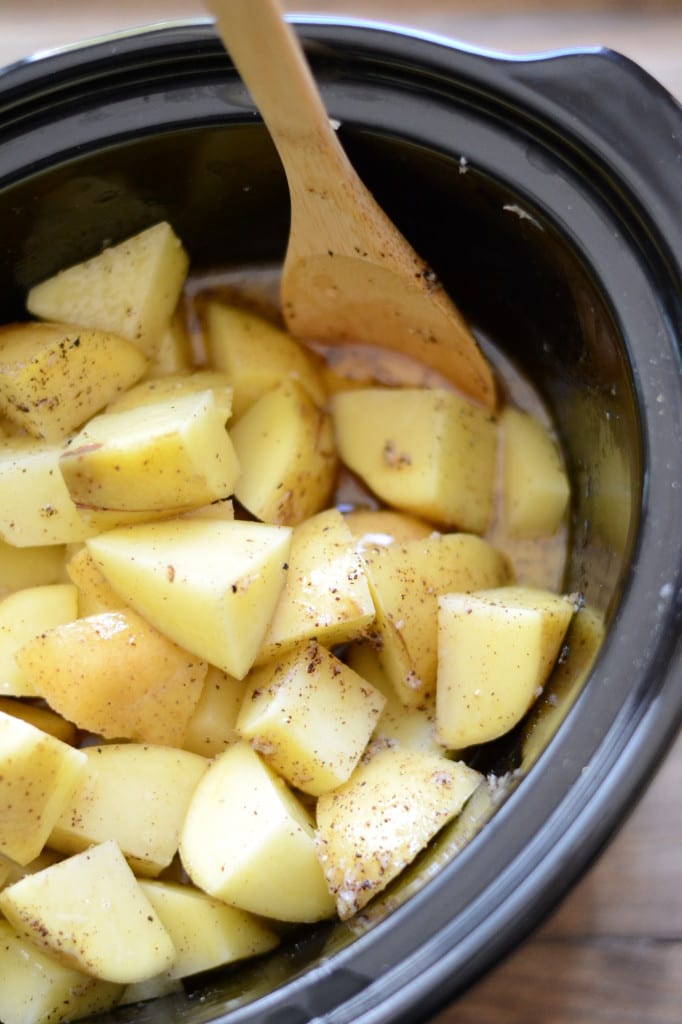 Right now, it is a lot more fun to imagine an easy-going, perfectly planned, and decorated holiday dinner than to actually try and plan one. Thanksgiving for me is spent with Mike's side of the family. To accommodate the ever growing family and amount of extended family that make appearances at the table, Mike's mom has taken to commandeering his two sisters' stoves and ovens.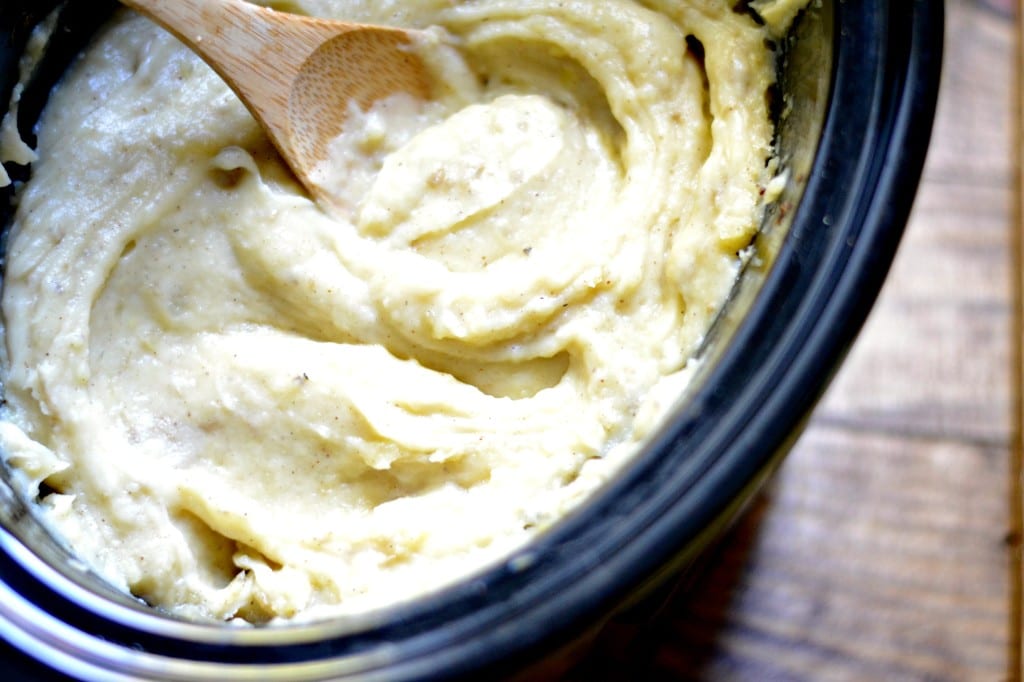 One year when Mike's brother-in-law's two brothers and their families all came to Thanksgiving, his Mom cooked three turkeys!!! His brothers are giant and seriously eat a turkey leg like they are at Medieval Times. It was quite the spectacle.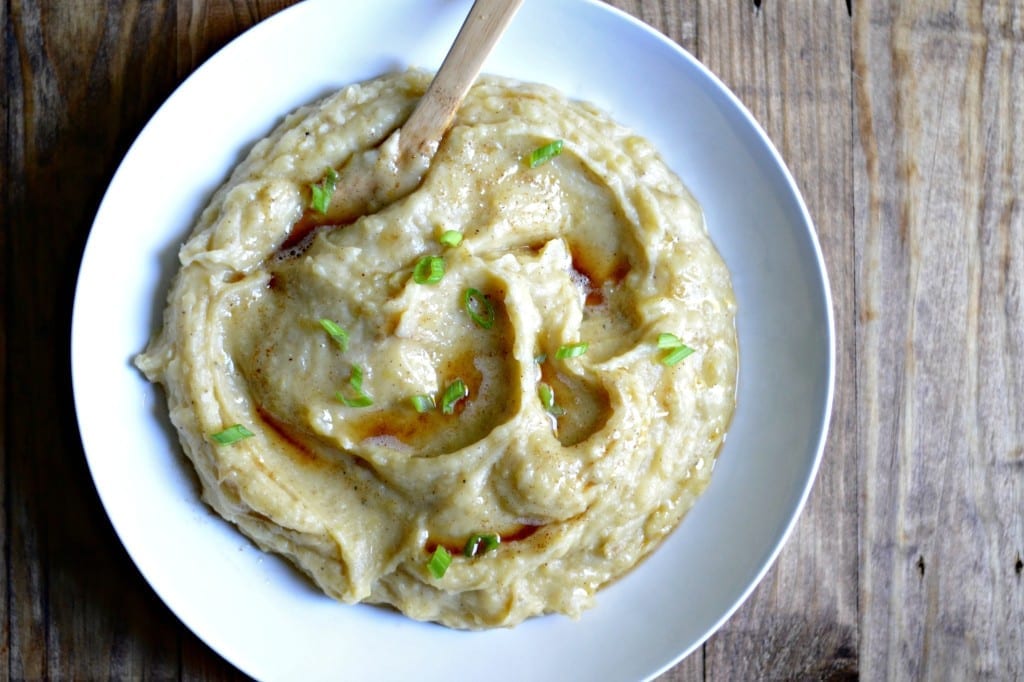 Knowing all I know about the three stove and oven sitch, I decided to make a side dish for the holidays that won't take up any stovetop space or oven space. Well, I guess you need a tiny space for the browning of the butter, but after that, let these babies go in the slow cooker and move on to bigger dishes, like if you have to make three turkeys!
Slow Cooker Brown Butter and Garlic Mashed Potatoes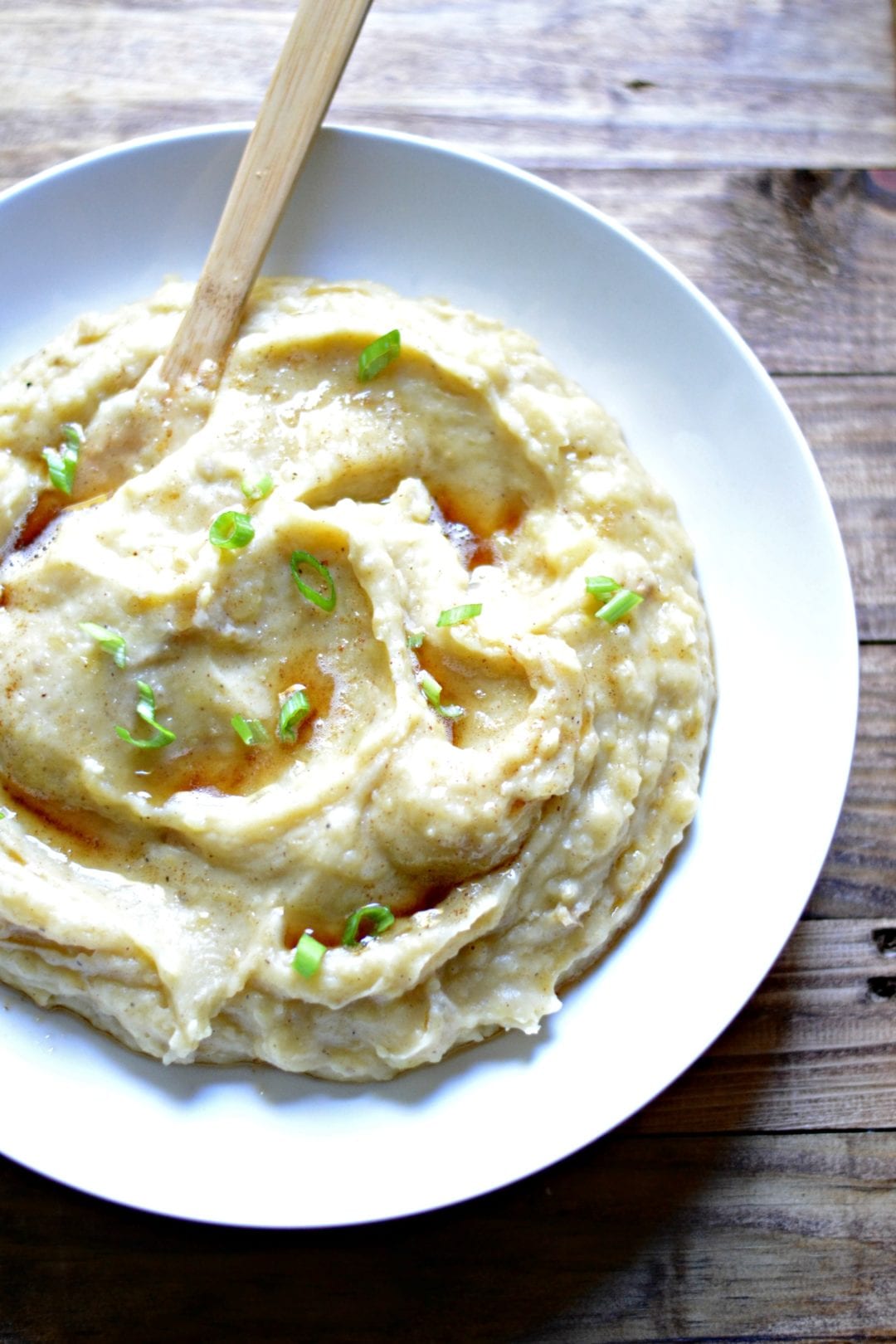 Creamy mashed potatoes flavored with just a hint of garlic and tons of brown butter. The best part is that this side dish is all done in the slow cooker!
Yields: About 6-9 Cups Mashed Potatoes
3 Pounds Yukon Gold Potatoes, peeled
½ Cup Unsalted Butter
2 Cloves Garlic, grated
1 Teaspoon Kosher Salt
½ Teaspoon Freshly Cracked Black Pepper
¾ Cup Low Sodium Vegetable Stock
½ Cup Milk
Add butter to a small saucepan. Heat over medium/low heat until the butter starts to crackle. Once the butter quiets down and the foam clears, stir the butter occasionally until it starts to turn a warm brown color and begins to smell nutty. Once you can see the little brown bits, shut the flame, and take the pan off the heat right away. Transfer the brown butter to a small bowl to cool slightly. To save time and space, this step can be done the day/night before. The butter will melt when it cooks along with the potatoes in the slow cooker.
Peel and roughly chop the potatoes into large chunks. Add the brown butter, garlic, salt, pepper, stock, and milk to the slow cooker. Stir to combine. Add in the potatoes and make sure the potatoes are mostly covered with the liquid.
Cover the potatoes and set the cooker to high and cook for three hours. After three hours, roughly mash the potatoes with a potato masher or, for a creamier texture, puree using an immersion blender.
Keep the slow cooker on warm until ready to serve.
Preparation time:

15 minutes

Cook time:

3 hours

Total time:

3 hours 15 minutes