The world is built by dreamers, or so the movie Dinner for Schmucks says. Consequently, in every relationship there is one realist and one dreamer. It is all about balance. In my relationship, I am the dreamer.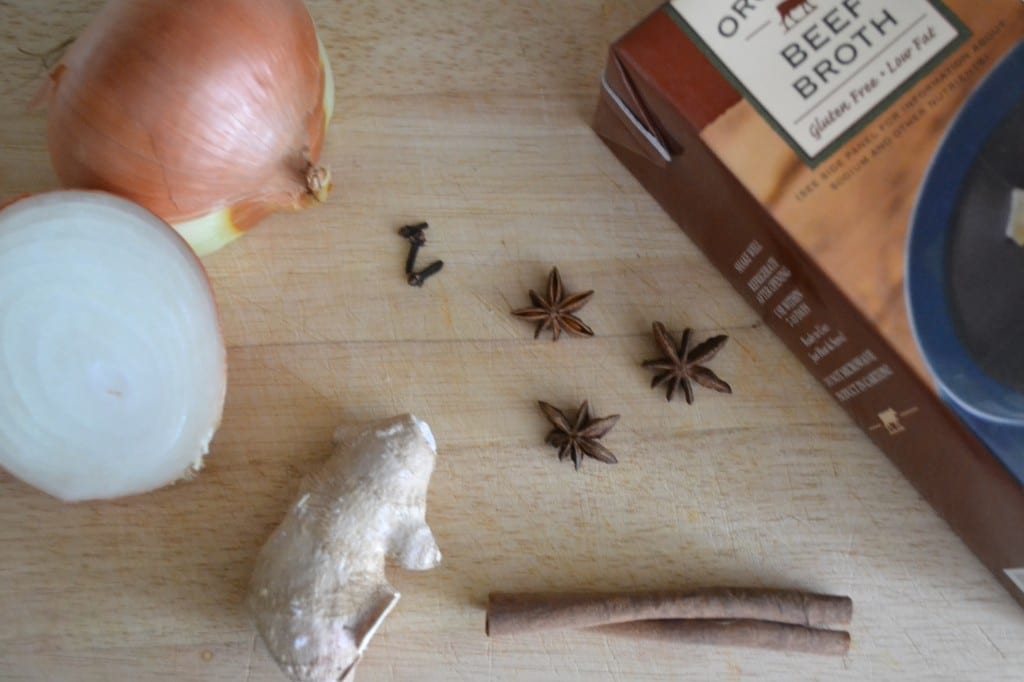 On a weekly basis, I will try to convince Mike just to get up and buy plane tickets and go on vacation, whereas Mike will try and tell me if that is something I want, we should try and work it into the monthly budget and start saving for a trip. Ugh!
When it comes to food, I like to be daring, something new every night. I like my food to take me somewhere else, whereas Mike could eat Chipotle burritos or a burger every single day of his life.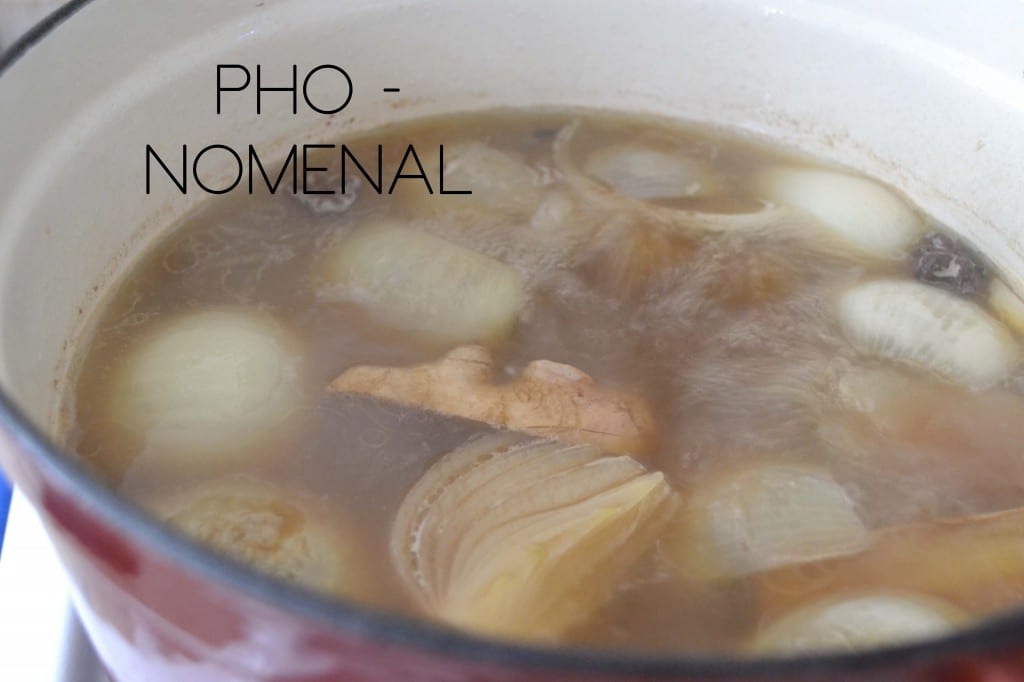 Beware! Every once in a while, the realist says to you, "Hey! Let's move to Spain! We could toooootally do that!" You should know that something is very definitely wrong and try to give him hot dogs to help ease him back to his so important realist role. That time is not the time for something new! Other wise, pack your bags! But beware, traveling and preparing to travel with a realist kinda takes the fun out of being a fly-by-the-seat-of-your-pants dreamer.
Recently, I made us beef pho for dinner. It was the first time either of us had ever had pho. If you are like us and never tried this dish before, let me tell you what pho is. Pho is Vietnamese beef noodle soup. Mmmmm, noodle soup.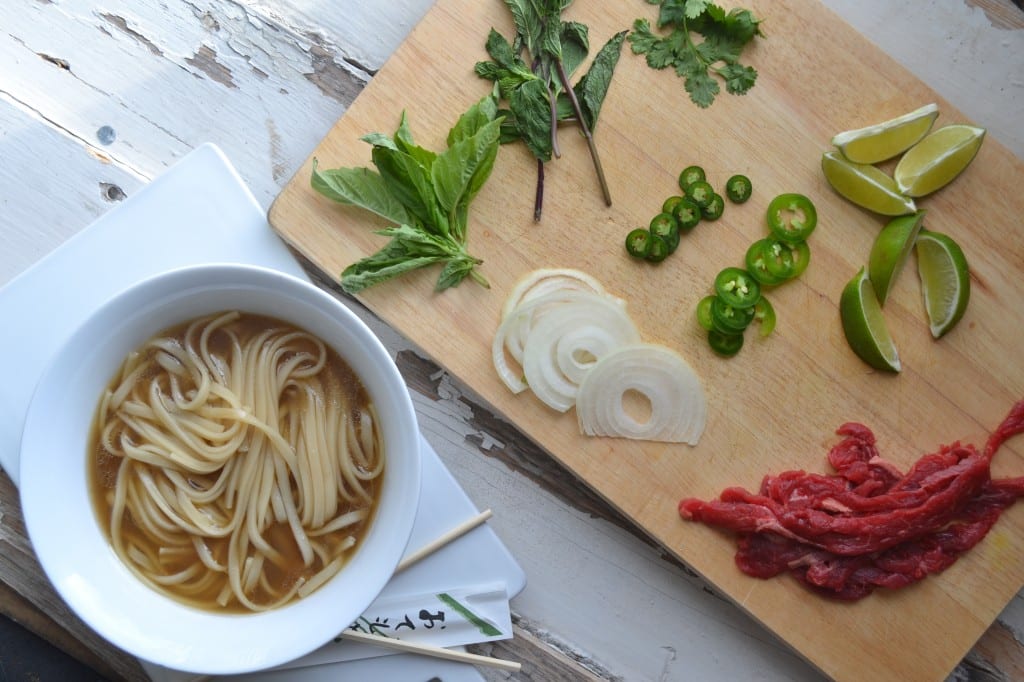 It is pronounced fuh. Beef pho is called pho bo. The beef is traditionally sliced super thin and served raw. If that freaks you out like it did my realist husband, don't worry. You can cook it ahead of time or just let it poach in the broth for a bit before eating it. If you have never had it before, you must try it. The glory of a good broth with a lot of noodles should never be underestimated; personally, I think you don't even need the beef.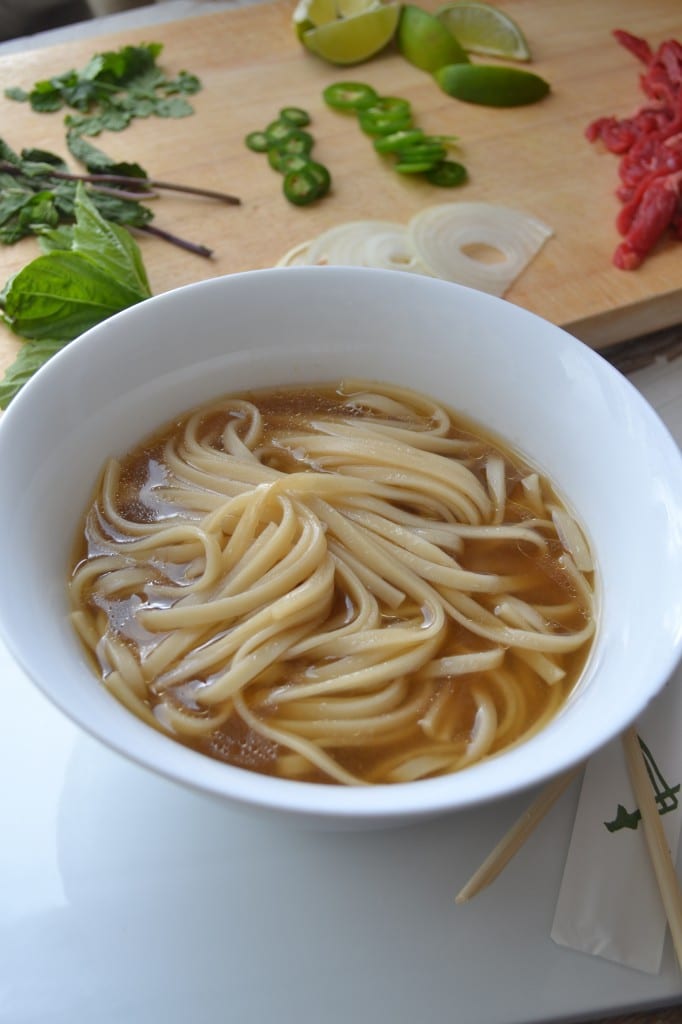 This is one pho-nomenenal meal. Even though Mike was a bit skeptical, I still saw him tip the bowl back to suck down all the broth. I may have made a dish for both realists and dreamers alike!
Easy Beef Pho
Author:
Prep time:
Cook time:
Total time:
Ingredients
[b]For the Broth:[/b]
2 Tablespoons Canola Oil
2 Yellow Onions, halved
1, 3-inch Piece of Fresh Ginger, halved
2 Cloves Garlic
4 Quarts Low-Sodium Beef Stock
1 Cinnamon Stick
3 Star Anise Pieces
3 Whole Cloves
1/3 Cup Fish Sauce
3 Tablespoons Packed Light Brown Sugar
1 Tablespoon Kosher Salt
[b]Note: If you do not want to invest in cinnamon sticks, star anise, and cloves, some stores sell pho seasoning packs.[/b]
[br]
[b]For the Pho:[/b]
1, 12-Ounce Package of Bahn Pho or Udon Noodles (Flat Rice Noodles)
1 Pound Flank Steak
2 Thai Chiles, stems removed and thinly sliced
2 Handfuls Bean Sprouts
1 Bunch Fresh Thai Basil or Genovese Basil or Cilantro
1 Bunch Fresh Mint
½ White Onion, sliced paper thin
Sriracha or Chili Garlic Sauce for Serving
Lime Wedges for Serving
Instructions
In a large stockpot or Dutch oven, heat the canola oil over medium heat. Add the onions, ginger, and garlic when the oil just starts to simmer. Cook, turning a few times, for about ten minutes.
Add all remaining ingredients, stir, and bring to a simmer. Turn the heat down to low. Simmer, partially covered, for at least fifty minutes and up to 3 hours if you like a richer flavor. After desired taste is reached, strain broth and add back to the pot. Note: If you are not serving the soup right away, you can store the strained broth in an airtight container in the refrigerator until you are ready to serve.
Place the beef into the freezer for at least fifteen minutes.
Bring the broth to a slow simmer over low heat. Add rice noodles and cook according to package directions.
Once the noodles are cooked, remove pot from heat. Using a very sharp knife, slice the beef as thin as possible.
Ladle some broth into a few deep bowls. Add noodles to bowls. Serve chiles, bean sprouts, herbs, onions, lime wedges, and beef on the side so each person can add in what they want to their pho.
Recipe adapted from Keys to the Kitchen Cookboook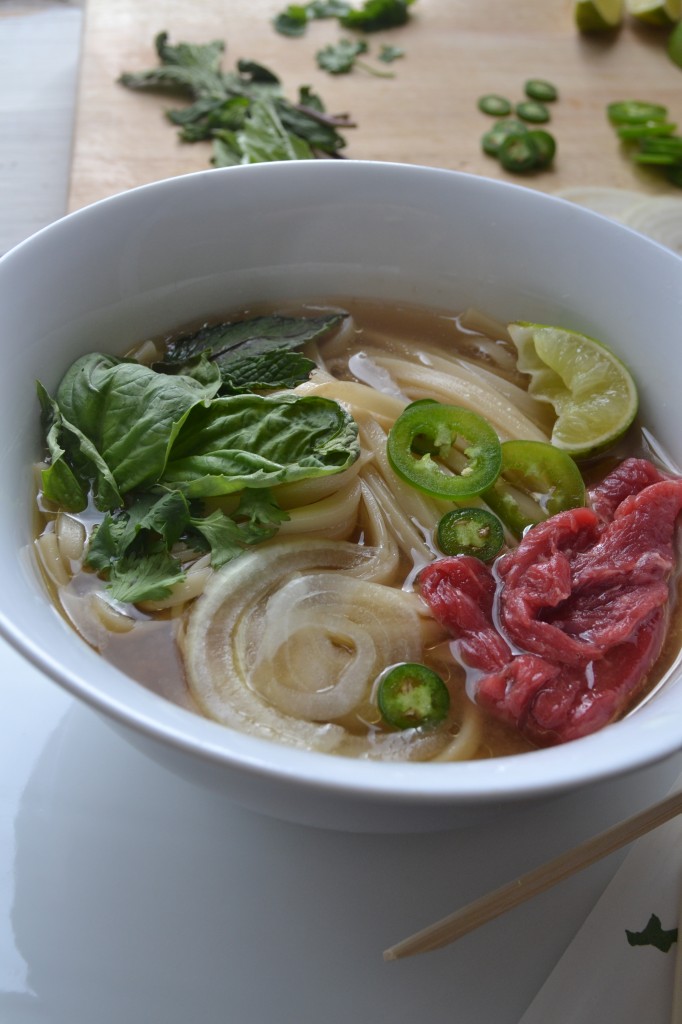 Related posts: