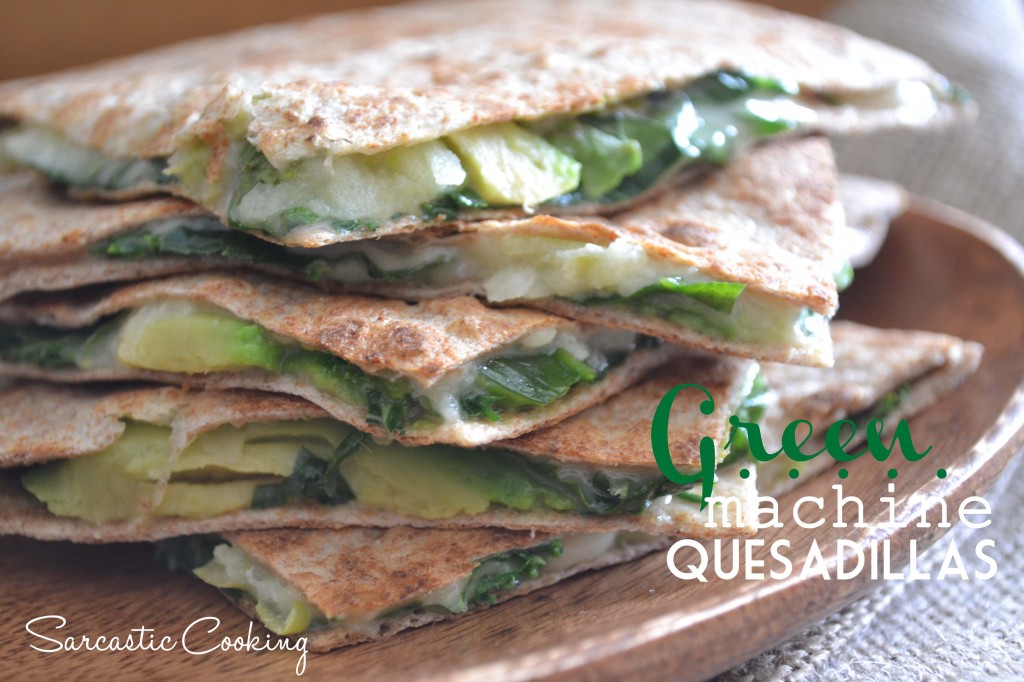 There is one side of me that loves seeing all the cute dyed green things food bloggers come up with for St. Patrick's Day and wishes I had thought of that. There is another side of me that feels that is a crime against nature and would never make anything of the sort. Maybe it is me taking a stance, or maybe it is blogging laziness. The world will never know.
Let's celebrate all things green and natural! Because what is more Irish than a quesadilla?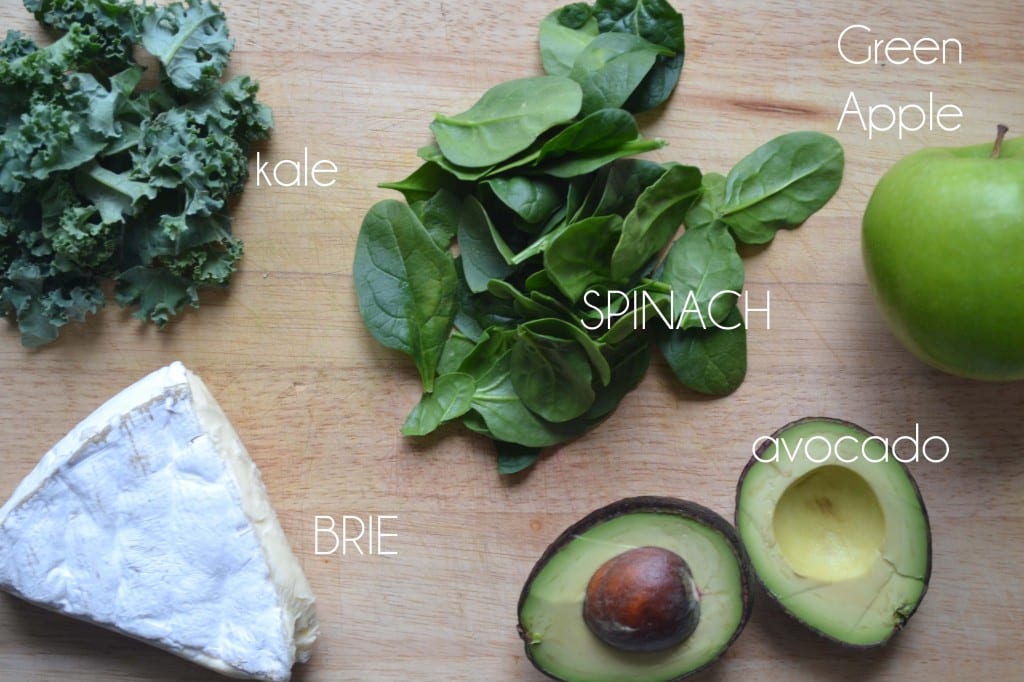 This recipe is me taking all those green drink juices everybody loves and turning it into something smothered in cheese and not so healthy. You might say I have juicer envy. I would make green juices all the time if I had a juicer. Well, maybe.
Until that day comes… Quesadillas it is!
Green Machine Quesadilla
Author:
Prep time:
Cook time:
Total time:
Ingredients
½ Pound Brie Cheese
¾ Cup Chopped Kale, stems removed
¾ Cup Chopped Spinach
½ Cup Shredded Green Apple
4 Whole Wheat Tortillas
Instructions
Remove the rind from the brie cheese. Slice the brie as best you can. Brie is a soft cheese, so it is best to try and slice when it is cold. Place a few slices of brie on each tortilla.
Cut the avocado in half, remove the pit, and using a spoon remove the avocado flesh. Slice each half of the avocado into ¼" slices. Place a few slices on two of the tortillas, along with equal amounts of kale, spinach, and shredded apple.
Heat a large skillet over medium/high heat for three minutes.
Place the tortilla with only the brie over the other tortilla. Gently press the two tortillas together. Place the tortilla on the heated skillet. Cooke each side for two to three minutes until the cheese melts. Let the quesadilla sit for one to two minutes before slicing and serving.
Quesadilla lasts wrapped in tin-foil or plastic in the refrigerator for two to three days. Reheat in the microwave or for a minute or two on the stove in a skillet.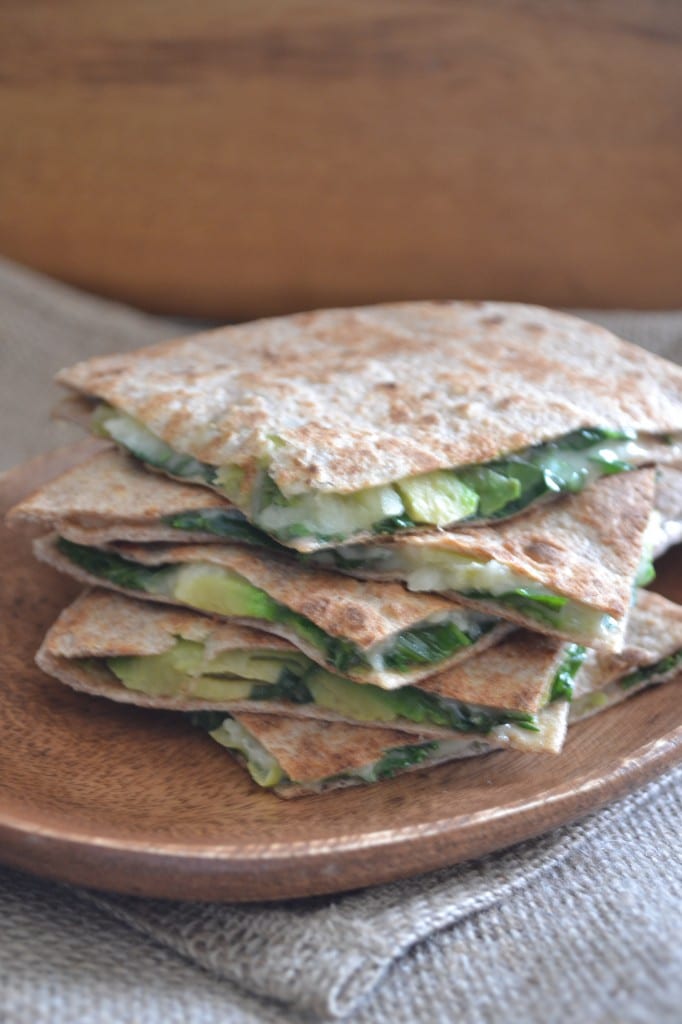 Related posts: