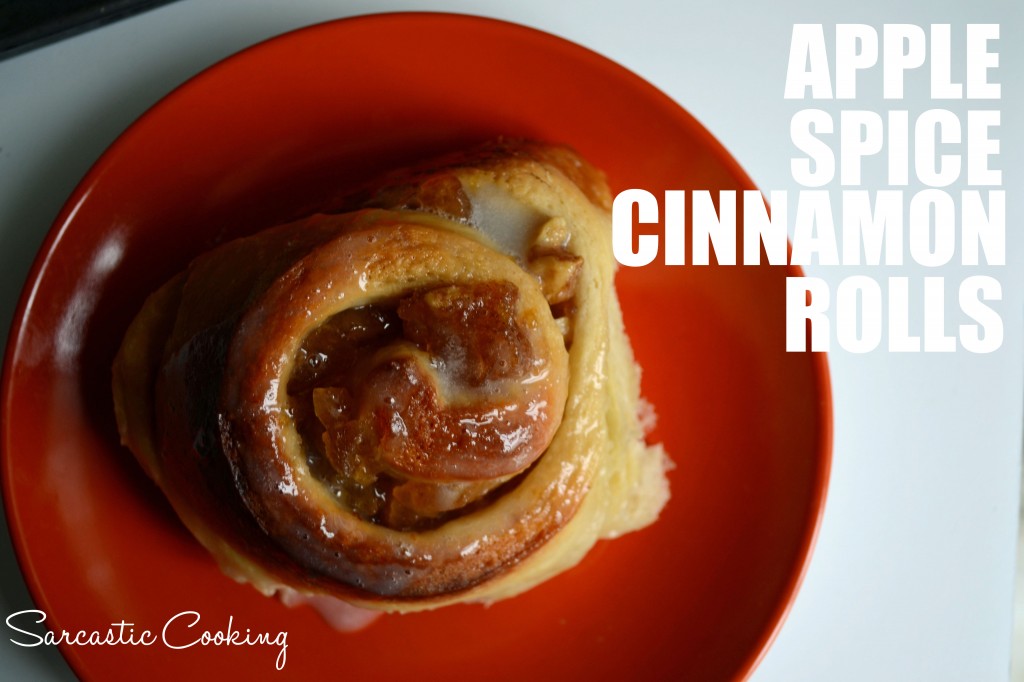 There are so many things I love. My dog, my husband, my unborn child, and of course a plethora of bad, bad TV shows. You know I had to go and make it superficial, ha!
Mike and I were just lamenting over the end of Breaking Bad. We watched seasons one and two over an entire summer. It was epic TV binging filled with lots of Lou Malnati's pizza and IPA's. Sigh, memories.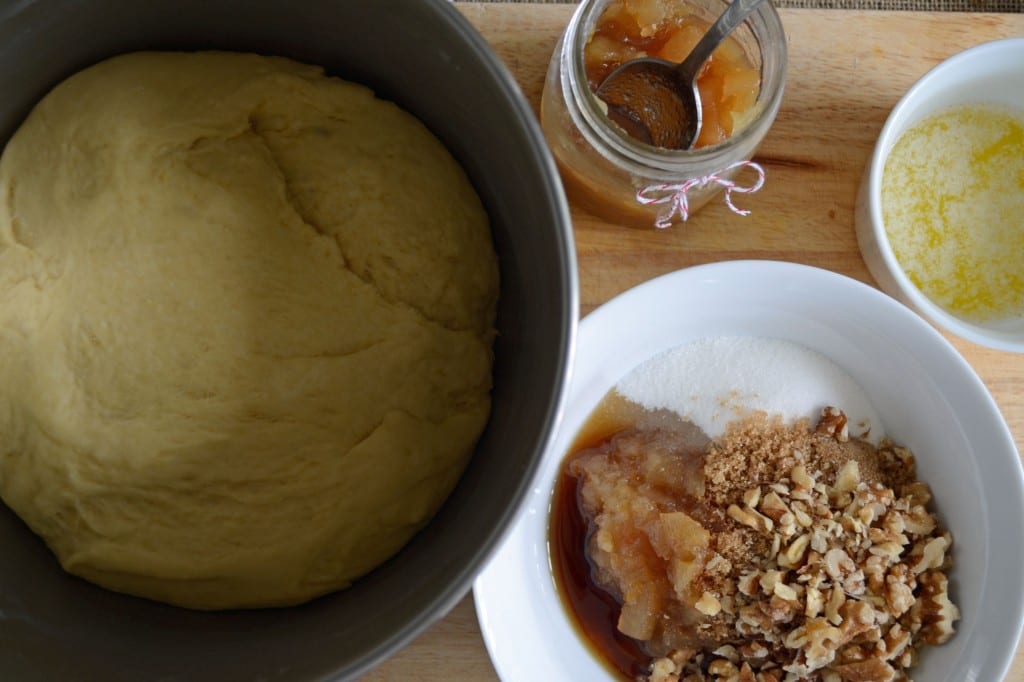 We were saying how so much rides on that last season of a TV show. For example, we both loved the Office for so long, but in its final season, when all that Jim and Pam crap (you know, like their marriage was really in jeopardy), we thought they were losing it. But somehow they pulled it together and that last episode was everything perfect about the good ol' Office that we knew and loved.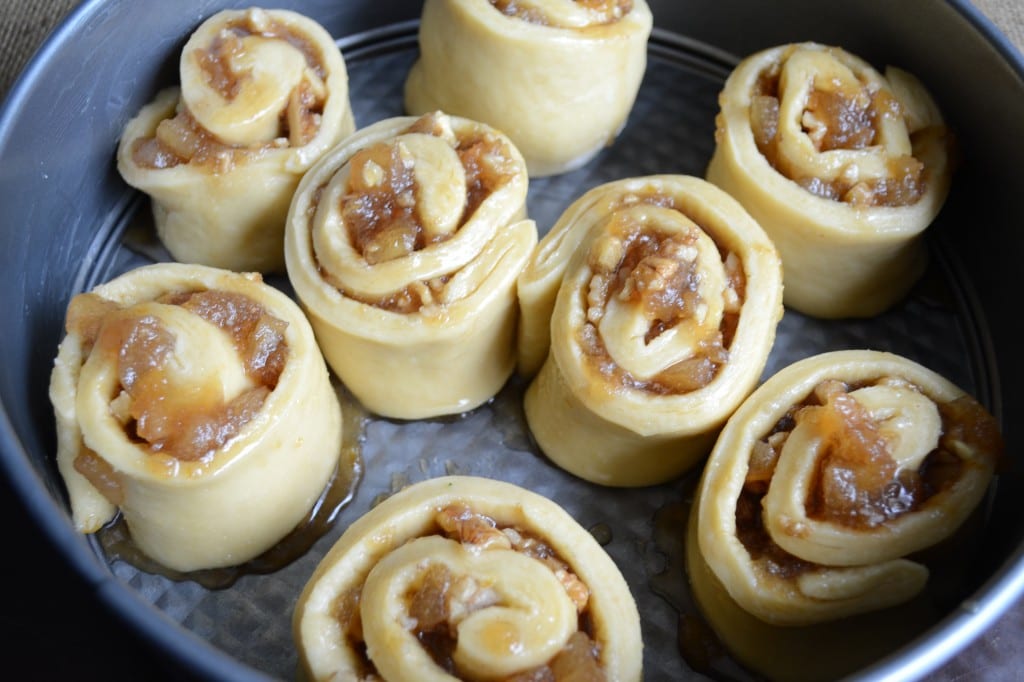 It is like this, you invest so much time with a show that after a certain point there is no turning back. You just can't stop watching. I mean, I guess you could, but there is always that little nagging voice inside that wants to know what happens.
I have invested soooo much time in How I Met Your Mother. These past two seasons have been such drags for me. I love Lily and Marshall and I just feel like they aren't that funny anymore. I keep watching because after nine seasons, what's one more. And now that we finally "know" the mother there isn't much more to get through. I just have a feeling that the last episode is just going to let me down. I hope I am wrong.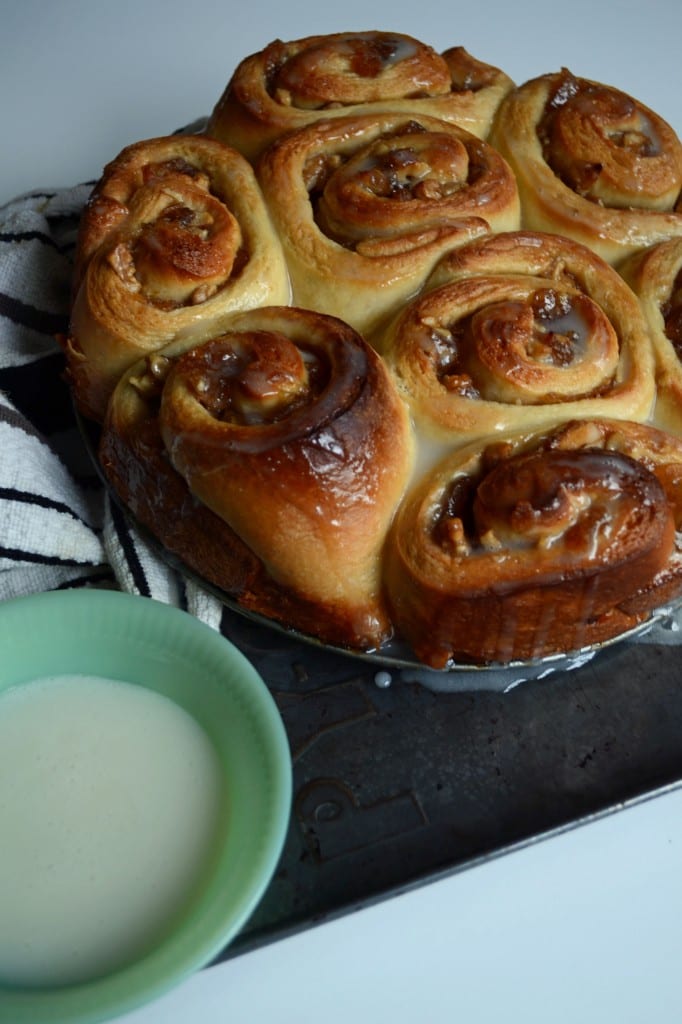 That is why we are not watching Dexter. Mike and I have heard such disappointing things about this last season that we decided instead of paying for Showtime we are just going to wait until the show comes out on DVD or Netflix. I mean honestly, we have enough crap to watch.
Sorry about my TV rant. Sorry even more if you don't watch any of those shows and just wanted to get to the dang cinnamon rolls.
Cinnamon rolls are something I love almost as much as bad TV shows. However, unlike TV shows, cinnamon rolls never disappoint! These are like cinnamon rolls version 7.0. The addition of the apple spice quick jam is perfection, in my humble opinion. Give them a try this weekend. They embody all things wonderful about fall.
Apple Spice Cinnamon Rolls
Author:
Prep time:
Cook time:
Total time:
Ingredients
For the Dough:
1 Packages Active Dry Yeast (1/4 Ounce)
½ Teaspoon Plus ¼ Cup Granulated Sugar
½ Cup Whole Milk, at room temperature
2 Tablespoons Packed Brown Sugar
1 Teaspoon Vanilla Extract
1 Large Egg
1 Egg Yolk
2 ¼ Cup All Purpose Flour, plus a few tablespoons for kneading
¼ Teaspoon Salt
½ Cup Unsalted Butter, softened
For the Filling:
½ Cup Granulated Sugar
½ Cup Packed Brown Sugar
½ Cup Finely Chopped Walnuts
1 Cup [url href="https://www.sarcasticcooking.com/2013/09/25/apple-spice-quick-jam/" target="_blank" title="Apple Spice Quick Jam"]Apple Spice Quick Jam[/url]
4 Tablespoons Unsalted Butter, melted
For the Icing:
2 Cups Powdered Sugar
¼ Cup Buttermilk
Instructions
Add the yeast and the ½ teaspoon sugar to the bowl of a stand mixer. In a measuring cup, microwave ¼ cup water until it is 115 degrees F. Add the water to the yeast mixture. Let sit until foamy, about ten minutes.
Once the yeast has activated, add the sugars, whole milk, vanilla extract, egg, and egg yolk to the bowl. Whisk to combine.
Fit the mixer with the hook attachment. Add the flour and salt to the mixture in the bowl. Turn the mixer on medium high and knead for five minutes. Add the softened butter and knead on medium/high for another five minutes until well incorporated.
Add the sticky dough to a well-greased bowl. Cover with a kitchen towel and let rise in a warm area for an hour and a half to two hours, until it doubles in size.
When the dough has risen, lightly flour a work surface. Turn the dough out onto the surface and knead for 2 minutes. Lightly flour the top of the dough along with a rolling pin. Roll the dough out into a 10×20 inch rectangle.
Lightly brush the dough with the melted butter. Spread the sugars, walnuts, and jam out in an even layer on the dough, leaving a one inch border.
Start from the top, and gently yet tightly roll the dough into a cylinder. Pinch along all the edges to seal. Place the dough seam-side down on a cutting board. Slice the roll into eight equal pieces.
Arrange the pieces, cut side up, in a 9×13 inch greased baking pan or springform pan. Cover with plastic wrap and let rise in a warm place for two hours or let rise in the refrigerator overnight and then just let come back to room temperature in the morning before baking.
Preheat the oven to 375 degrees F. Bake the rolls for thirty minutes.
While the rolls bake, whisk together the powdered sugar and buttermilk in a small mixing bowl. When the rolls are done, remove from oven, and cover with glaze. Serve immediately.
Notes
If you don't want to make the jam just substitute a cup of diced apples, 1 tablespoon maple syrup, and 1 tablespoon of ground cinnamon.
Recipe adapted from here.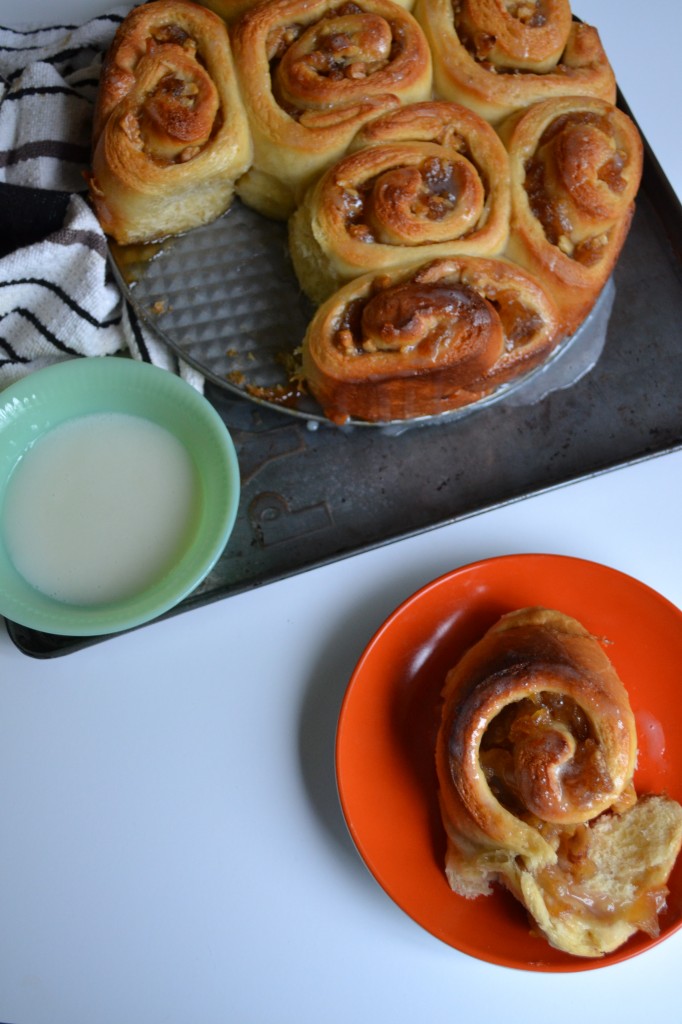 Related posts: