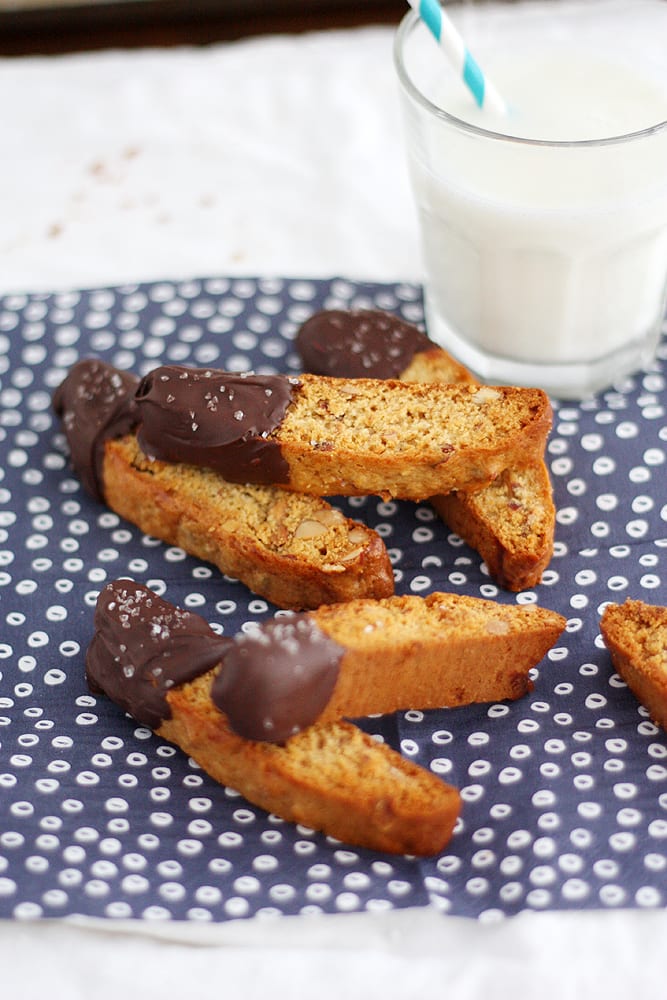 Here it is, week number two of my guest post maternity leave kind of dealy I have going on! I am so happy that Stephanie has stepped in to share some of her baking genius just in time for the holidays. I came across Stephanie's blog a while ago and am so happy that I did because I truly needed another blogger BFF that shared the same name as me! My friends all got a kick out of the fact that me, Stephie, and Stephanie all met up for lunch the last time Stephanie was in town. Thank God for all the different spellings and the fact that Stephie goes by Stephie instead of Stephanie!
Fun fact, Stephanie is on the baby bandwagon too! Finally, somebody I know is having a girl!!! Man, baby fever sure is going around!
So without further ado, here is my sweet friend with a recipe for some aaaahhhh-mazing biscotti!
Hi there, friends! I'm Stephanie and I blog about bread baking and other unique, tasty recipes over at Girl Versus Dough. I'm so excited to be sharing this recipe on Stefanie's blog today because 1) this means she had her beautiful baby boy and that makes me SO HAPPY and 2) I brought you cookies. And I love sharing cookies, especially around the holidays.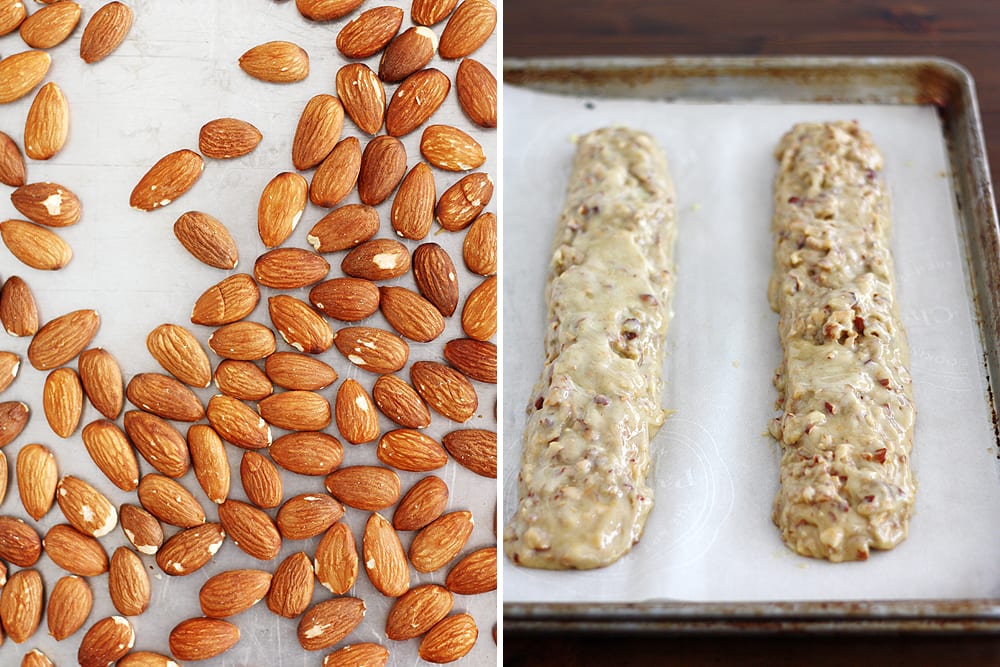 If you haven't made homemade biscotti yet, get thee to it. It's one of the easiest types of cookies you'll ever make and the results are so yummy — for example these, where salted dark chocolate (do I hear a choir of angels singing?), almonds and honey are involved. They're perfect for the holidays, too, because they store well and they make for a great pairing with warm drinks like coffee, tea or hot cocoa.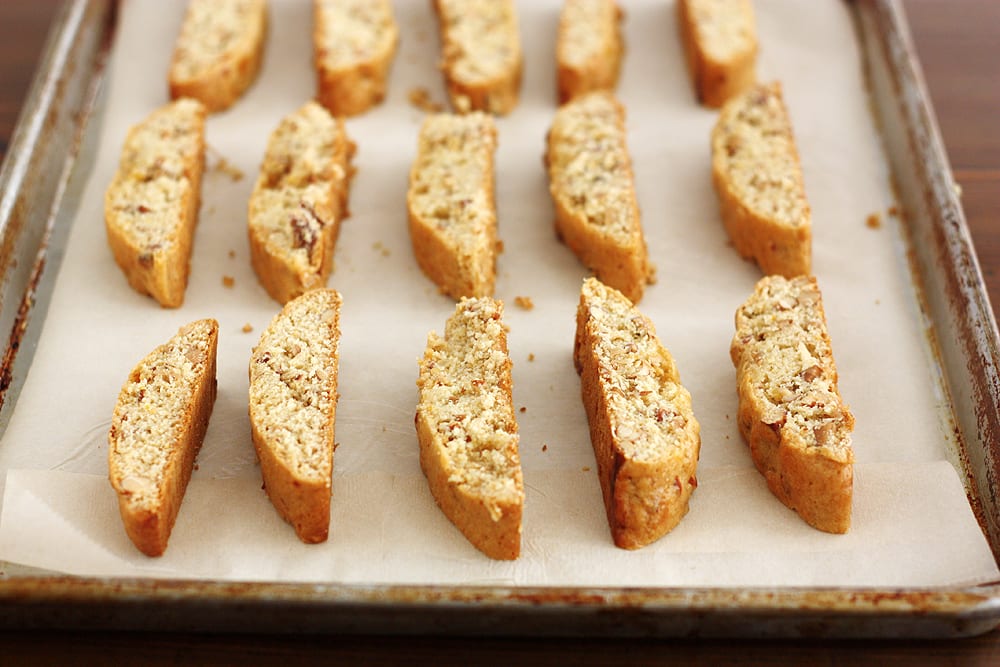 I'll admit that the process of making biscotti is a bit more involved than the usual scoop-and-dump method for cookies — you have to let the dough chill in the fridge, shape the wet dough into a log and then double-bake it — but that's what makes biscotti so perfectly crunchy and flavorful. And because I can't leave well enough alone, I like to dip my biscotti into melty chocolate, just as a bonus. But I don't think many people would scoff at such a thing.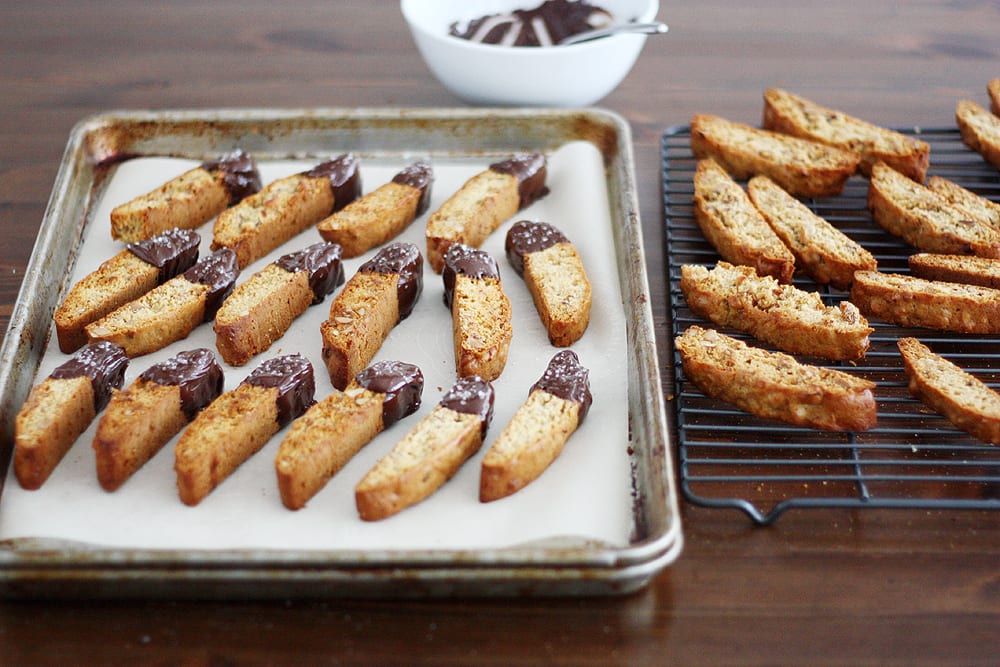 Stef already has been such an incredible friend and support system for my crazy-pants self during my own pregnancy, so the least I could do was share one of my new favorite cookie recipes on her blog today while she spends time enjoying her newly expanded family. I wish we lived closer together so I could also bring over meals/gobs of biscotti/hugs and offer to hold sweet baby Andy forever and ever. Instead I'll just be over here, jumping up and down in excitement and holding a pretend air-baby as if it's Andy. Too weird? I don't care.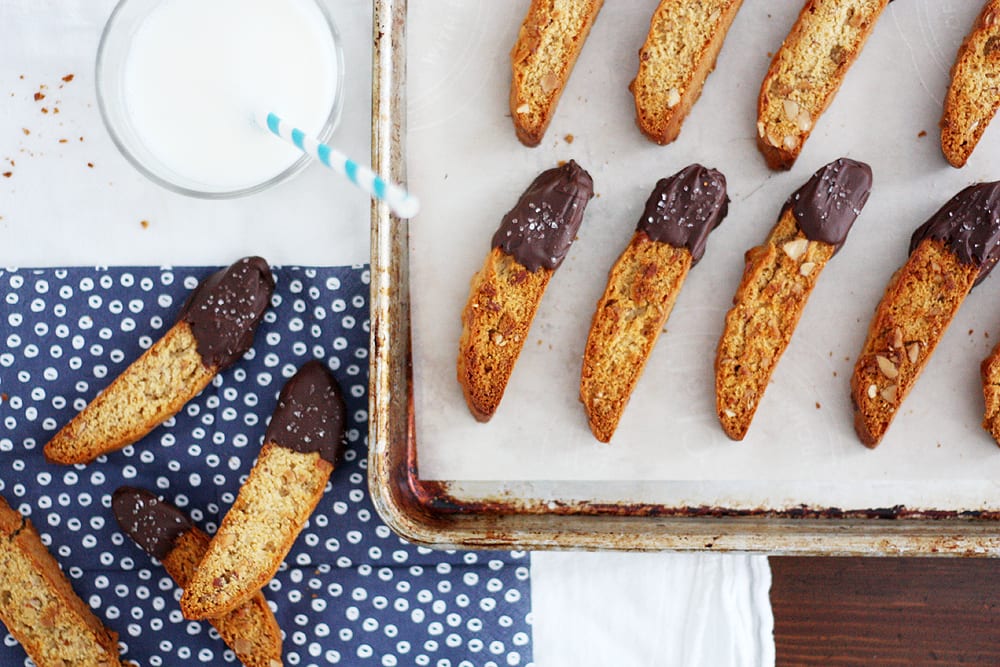 Related posts: