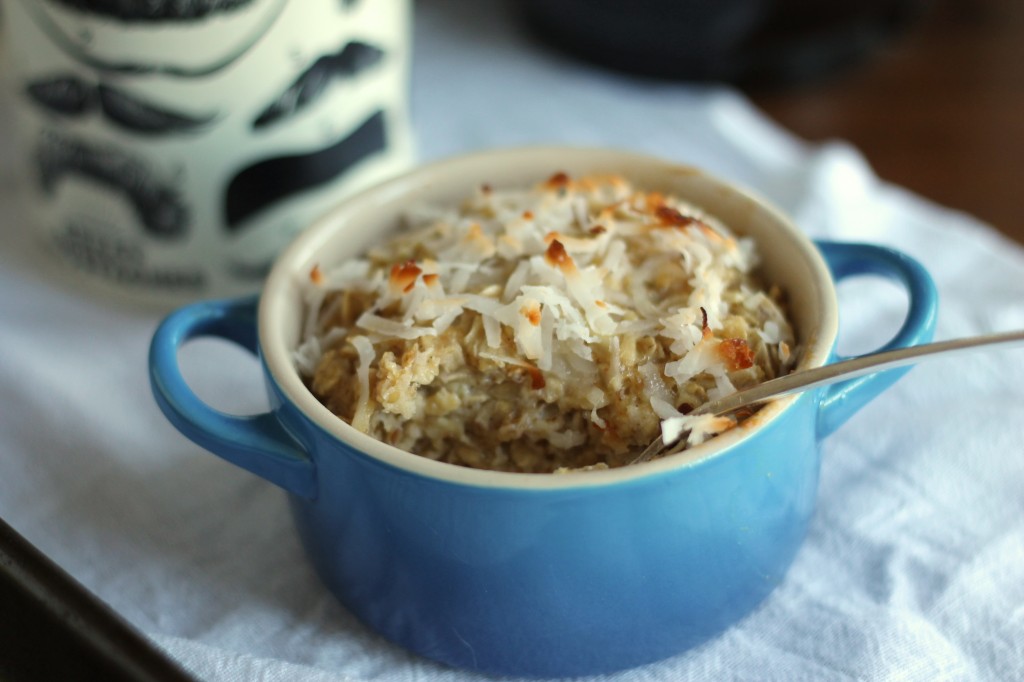 So, after two weeks of parenting there is one thing I have learned. Well, I have actually learned a lot, but one important thing I learned is to treat my sweet baby Andy like a ticking time bomb. When he goes down for a snooze, I begin the countdown and have to decide what is most important to me. He may only snooze for an hour or half an hour and during that time I have the choices of eating, sleeping, or showering.
If you know me well enough you know what most likely wins out every time. Eating. There are times, most usually in the morning, when sleep does win out over food. I know. Who am I? After our usual 3 a.m. feeding that extra hour or two of sleep is so amazing. I wish my little guy gave me more time in the morning to sleep and eat. Heck! And maybe even shower too!
Until he gets a little older and his sleeps become longer, I will just have to dream about this oatmeal from today's guest poster, Stephie. 
Good morning, friends! I am so glad to be over here today. Y'all already know how much Stef and I adore each other, and this weekend I get to meet her new little one! I am so excited for baby snuggles and I sure hope my Instagram followers won't mind a few baby pictures.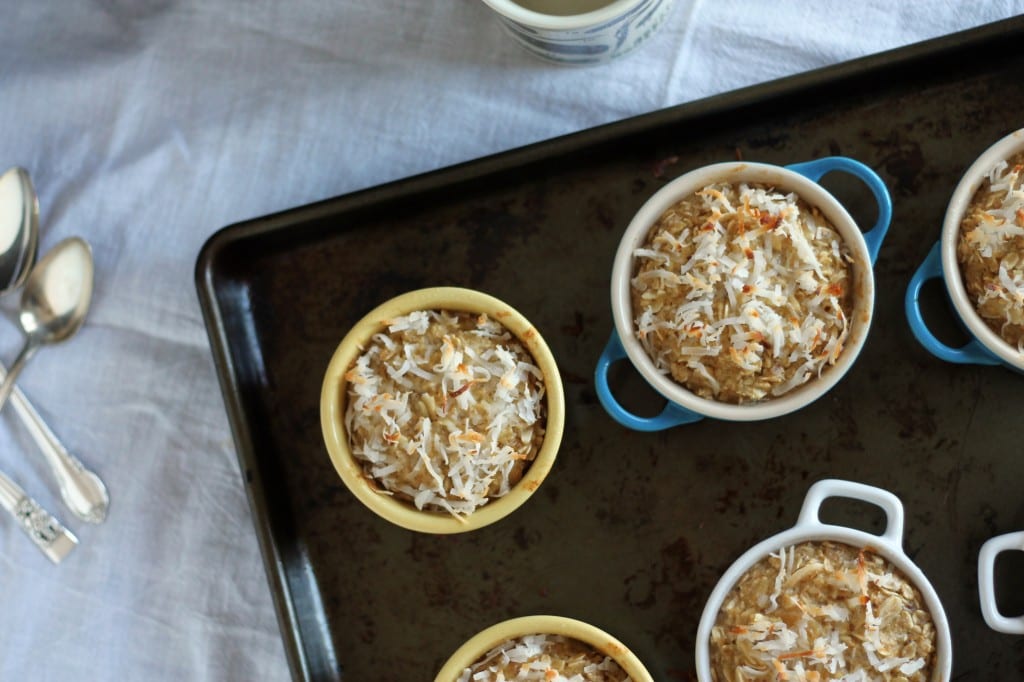 It seems to me that everyone spends hours…days…heck, sometimes even weeks worrying about what to make for Christmas dinner. Yet, in my family, Christmas breakfast is almost as important as dinner! Think about it: You definitely need a good breakfast to help you recover from opening all of those presents (or give you the energy to get through it, depending on the order of your day). This Coconut Baked Oatmeal is a perfect holiday breakfast solution. Start to finish, I can make a batch of baked oatmeal in 30 minutes – and that includes baking time! If you really want to speed things up, you can even prepare it the night before, and simply bake it off the next morning. It really couldn't be easier. Plus, this recipe is healthy, filling, and just so happens to be gluten-free.
Shut the front door.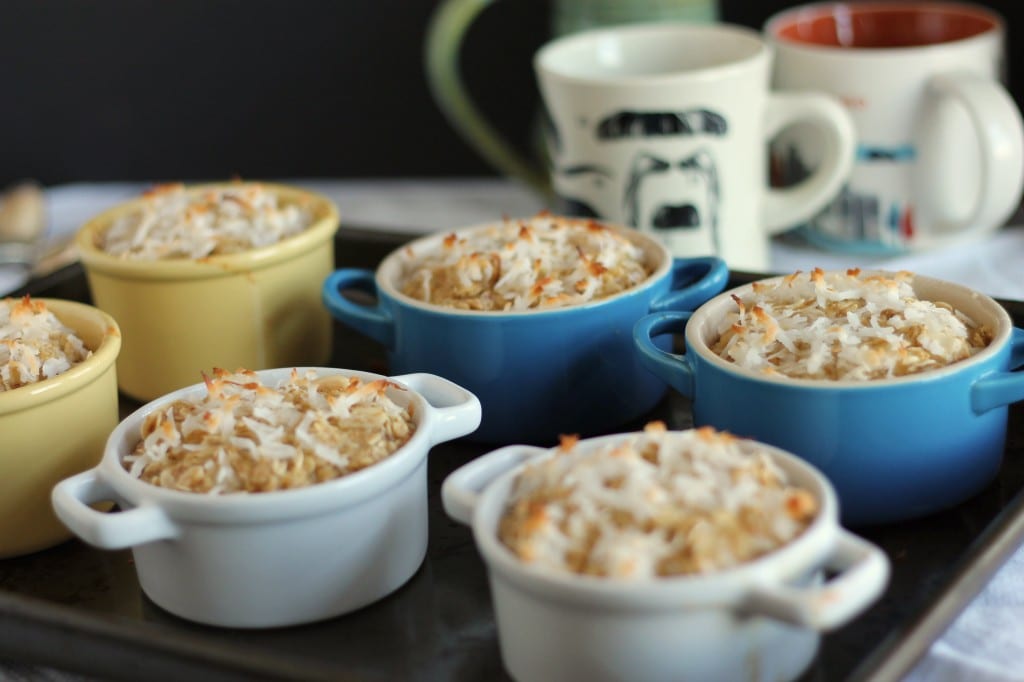 This version using coconut milk and a touch of shredded coconut seemed particularly appropriate for the season, but if you are looking for some other fruit-filled versions, check out my Peach Crisp Baked Oatmeal or my Strawberry-Blueberry Baked Oatmeal. I think it is safe to say that I might like baked oatmeal.
Merry Christmas, Happy New Year, and stay warm out there, guys!
Related posts: