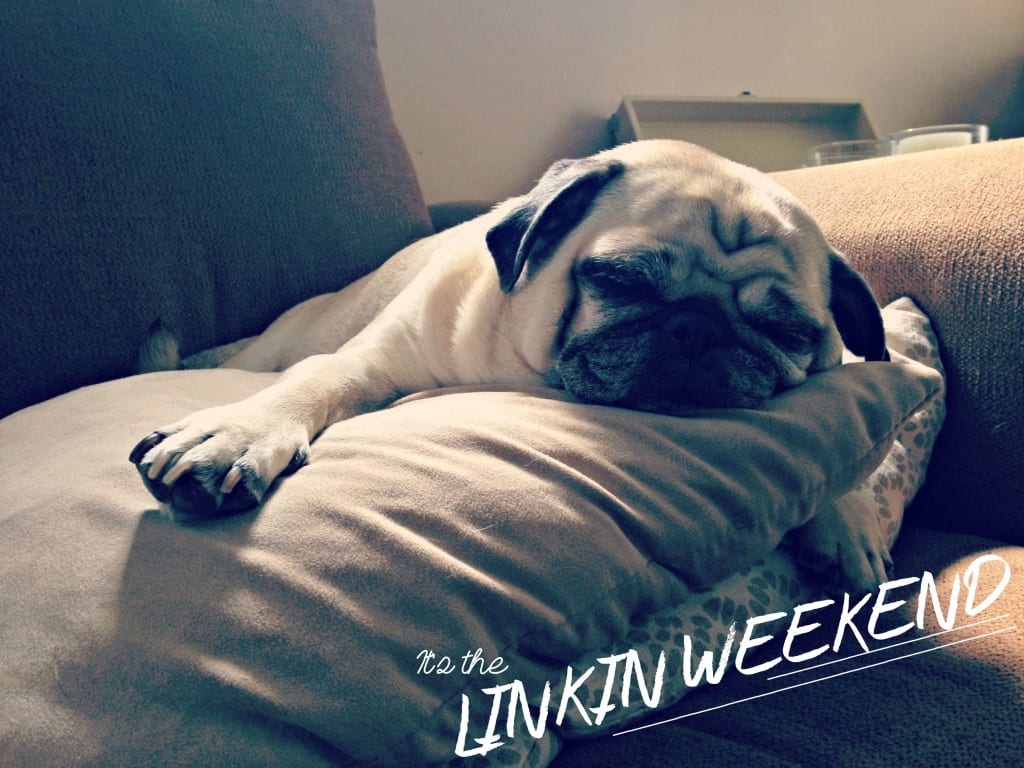 Well, last weekend, I was sick and so was Andy soooo I neglected to do my weekly roundup of what's what on the web. So, this week, to make it up to you, I have a super duper version of the linkin' weekend to share with you! You're welcome!
1. Did you guys see this skyscraper Tetris? This would be my Dad's dream come true. He had a Game Boy and one game: Tetris.
2. OMG these cookies. Ingredients include: brown butter, pretzels, peanut butter cups, and toffee. AKA all things awesome!
3. Eat those cookies and then read this article about coming to terms with your body.
4. You know I love nachos. I am dying to try them in waffle and pizza form!
5. Know any preggo people?  This list of pregnancy essentials is pretty legit.
6. Speaking of pregnancy, here is an honest letter to a future daughter.
7. I am wild about these quick pickled veggies.
8. How to look all fancy and crack an egg with one hand.
9. Vegan Chocolate Doughnuts…. Drool. (said in a Homer Simpson voice).
10. And since I am on a breakfast baked good kick, this and this.
11. Sex with Paul Rudd for a dollar? He does have dreamy eyes.
12. Need snacking ideas? Check out Tracy's new snack series.
13. All of Shakespeare's plays in three comic panels.
14. I am wild about these flourless, brown butter brownies.
15. Very helpful info about how to open a wine bottle without a corkscrew.
16. Andy is eating cereal, before you know it he will be having real food! Yay!
17. Finally, since Rust Cohle hates everything, he would for sure hate this long list of links.
Pop open a Pamplemousse (BTW I am obsessed with that flavor and word) and have a fantastic springy weekend!
Related posts: