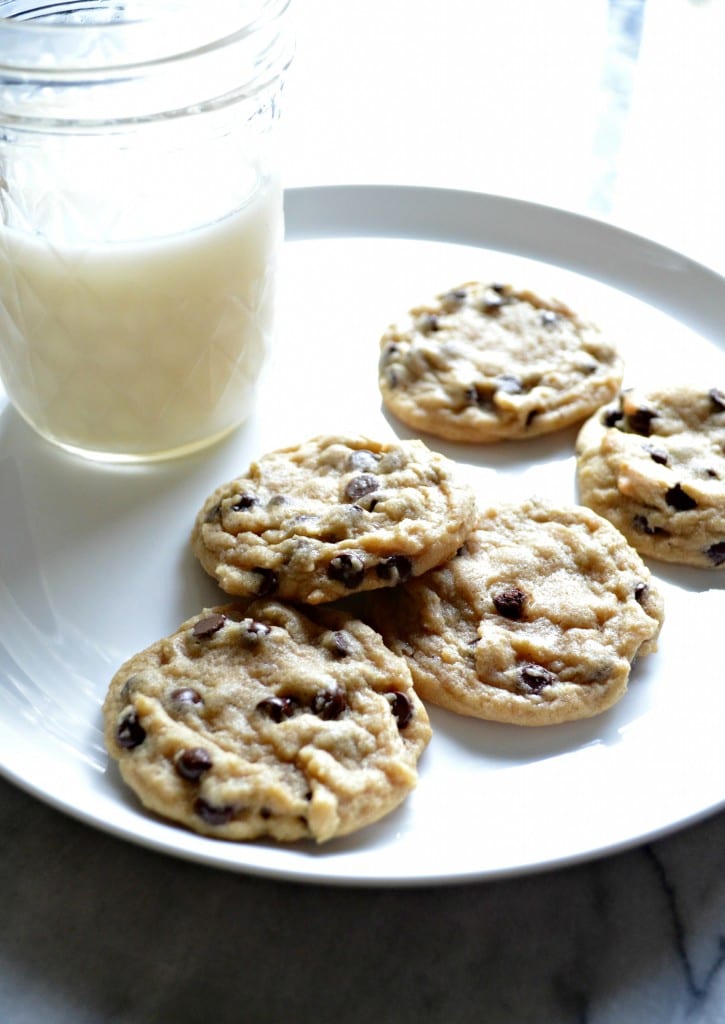 Making friends as an adult is hard work. Mike and I have these neighbors, two houses down. They have three sons and are most likely in their mid to late thirties. He is a Chicago cop and the wife is a nurse. We really like them and want to eventually get to the point of hanging out and drinking beers with them once all our kids are in bed. Plus, you can always use a friend who is a cop because you never know. Anyway, we have made this our summer goal. Not creepy at all, right?
My new neighbor friend was going through all her kids baby stuff and brought over two big boxes of toys for Andy. That was so amazing because the amount of money I have to spend on something he will play with for a hot minute is very limited. It was super cute the way they brought the stuff over. The oldest son had a box on his power wheel and drove it down the sidewalk to our house. Adorable.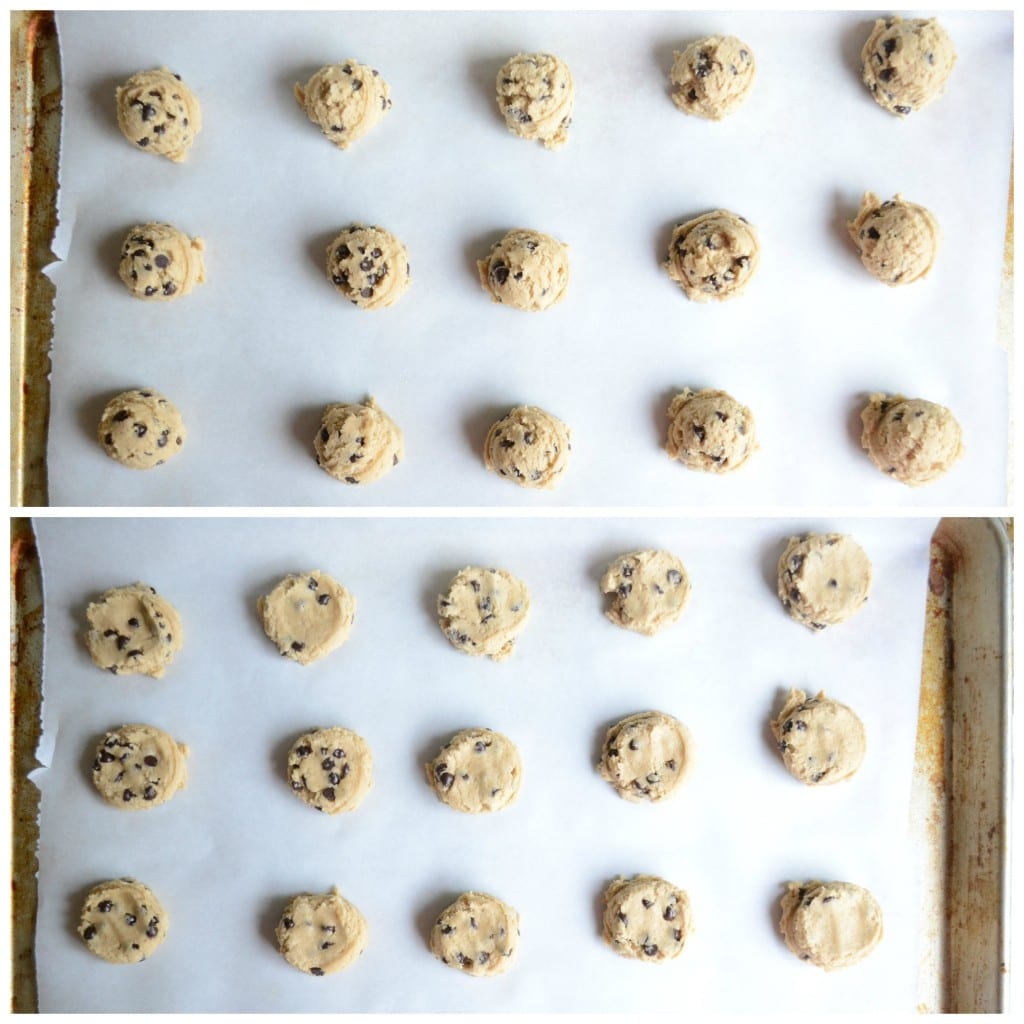 To thank her for all the toys and things, I made them chocolate chip cookies. I thought the whole family would love them. I walked down the block and rang the doorbell but nobody was home so I just left the cookies on the front steps.
A day or two later, Mike and I were out walking Weezer when the husband stopped us and said that he loved the cookies. I asked how the boys liked them. He said, "Are you kidding me? I brought that plate of cookies up to our room and left it on the nightstand. The cookies were gone in two days." Aaaaaamazing! I did feel bad for the boys that they didn't get any cookies, but hey, they are the parents. It is their call.
Now every single time I see our new BFFs they ask if I am going to be baking more cookies any time soon. The boys just kind of look at me quizzically, like they are thinking, "What cookies?"
Over the weekend we had friends and family over so naturally I baked chocolate chip cookies. They are like my go to dessert these days. I made sure to bake a double batch so I could bring some to our neighbors.
I grabbed Andy and the cookies and walked down the block to their house. The kids were all playing in the backyard and being supervised by their dad. I kid you not, his eyes lit up when he saw the plate of cookies. He ran to the fence to greet me. The kids were all asking what I had. He totally ignored them and played it cool and said, "Oh thanks for dropping this stuff off for the meeting."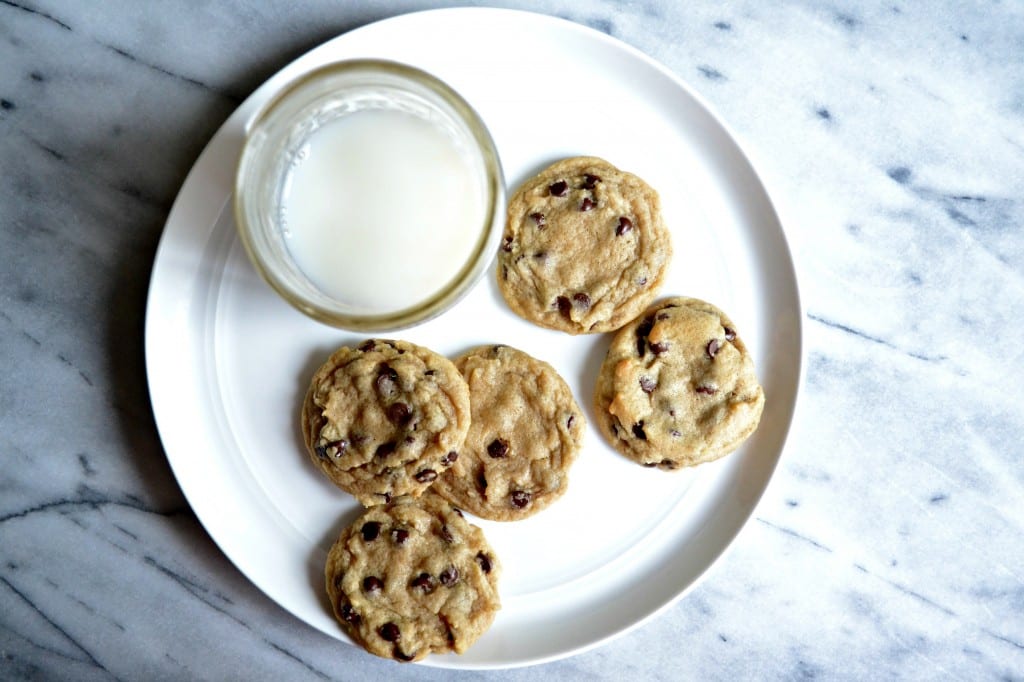 I told him that I had made some mini cookies for the kids too, if he felt like sharing. I cannot wait to hear if he ended up sharing with the boys or not.
So, in conclusion, making adult friends is hard, but cookies help!
This recipe is from Cookie Cravings e-cookbook which you have a chance to win in our sweet giveaway. Make you sure you enter!
Related posts: