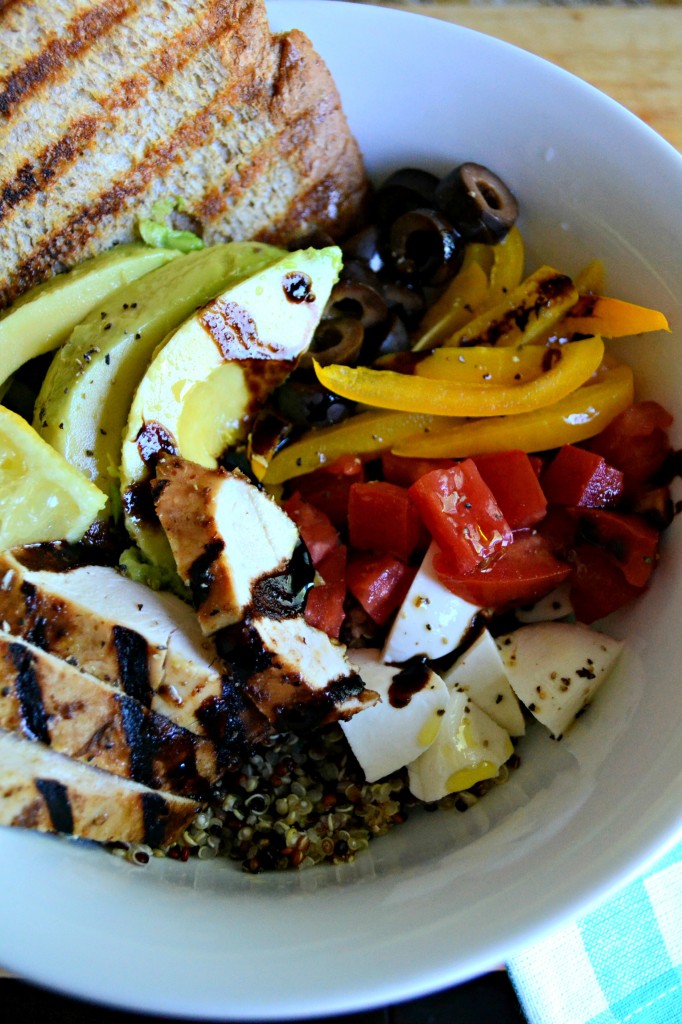 Guys. I think there is something wrong with me? Add it to the ever growing list, amiright?
While most normal people are all, "Ohhh it's summer. I should go walking and work out more and eat right because of swimsuit season." I am all "IT'S VACATION FROM EVERYTHING INCLUDING EATING HEALTHY!!!! Bring on the nachos, gelato, and adult bevvies!"
Yep. But, you know what? It is not my fault.
First off, I blame Mike. (Most things around here are usually his fault). He is a high school teacher and is currently on summer vacation. Normally he teaches summer school to bring in a lil extra cash but this summer he decided not to in order to spend more time with Andy. You can say, "Aww." It is sweet.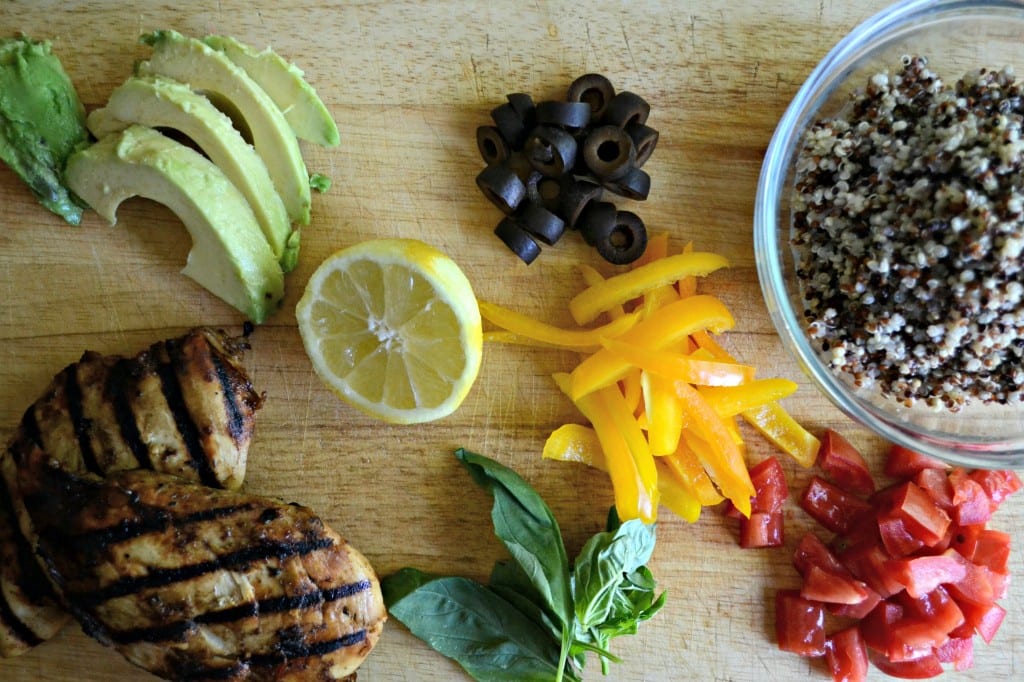 However, Mike being home all the time is bad for business. He is all up in my biz asking questions and itching to get out or go do something. Most things include eating Chipotle or bar food or drinking beers on the deck. All things that are so not going to help me feel good in my practically a 1920's full-body one piece swimsuit.
Since I am soooo easy going, (HA!) I just give in. After all it his summer vacation and why should I force us to eat hmmm, quinoa or leafy greens? That would just cramp his style and nothing about that says vacation.
The next person I blame is my mom. I can already tell you that after reading that sentence my mom said out loud to herself in her best Eyore voice, "That's fine. Go ahead blame me. You blame me for everything else." Where do you think I get my flair for dramatics from anyway?
Ok, back to the blame game.
My mom and I went on this amazing three night mother daughter trip to Scottsdale, Arizona. Whilst there we both decided to just let loose and not care about plans or calories. We ordered beers at the pool and chips and salsa every day. At night she made me order nachos and have many many glasses of wine with dinner.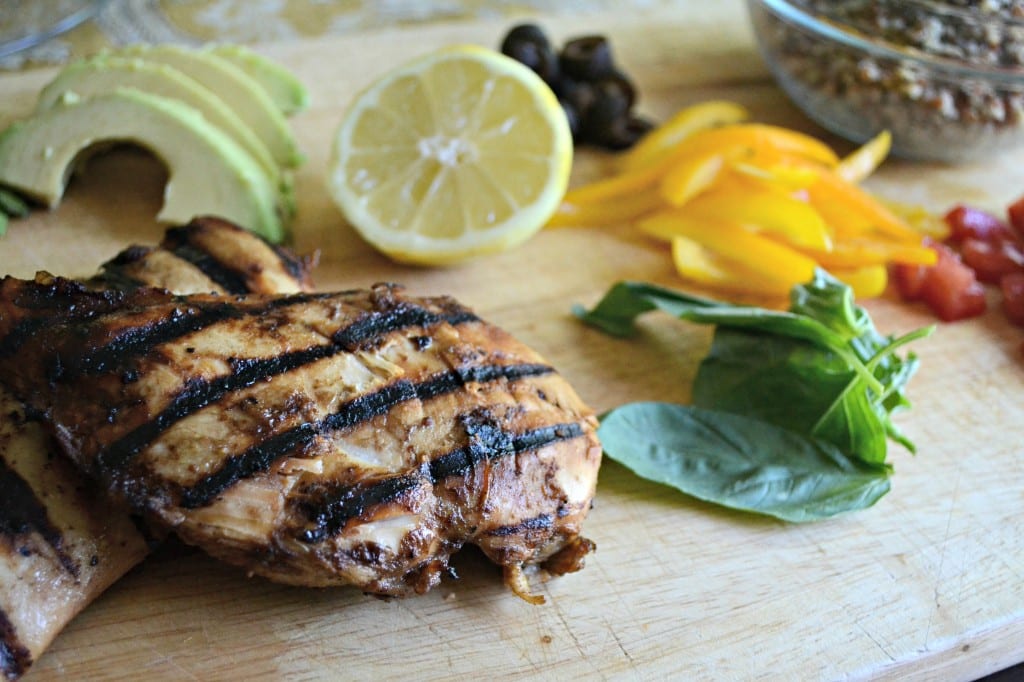 HAHAHA! OK I was the one pressuring the nacho binge that almost killed my mom mid-dinner. We seriously had to leave after that plate of nachos because we were both stuffed. But! But, it was my mom who made me carry on the "devil may care" attitude throughout the whole trip therefore, leading to the caloric overload.
Now that I am back to reality, I am taking matters into my own hands and not letting these waistline terrorists get to me anymore! I bought a tooooon of groceries which were mostly produce and lean meats. We are having a midsummer switch up and getting this semi-health conscious train back on track.
I am starting with this simple grilled chicken quinoa bowl. It is the easiest dinner to make and is super filling. You can sub in any vegetables or even fruit you have on hand. I already feel my waistline slimming as we speak!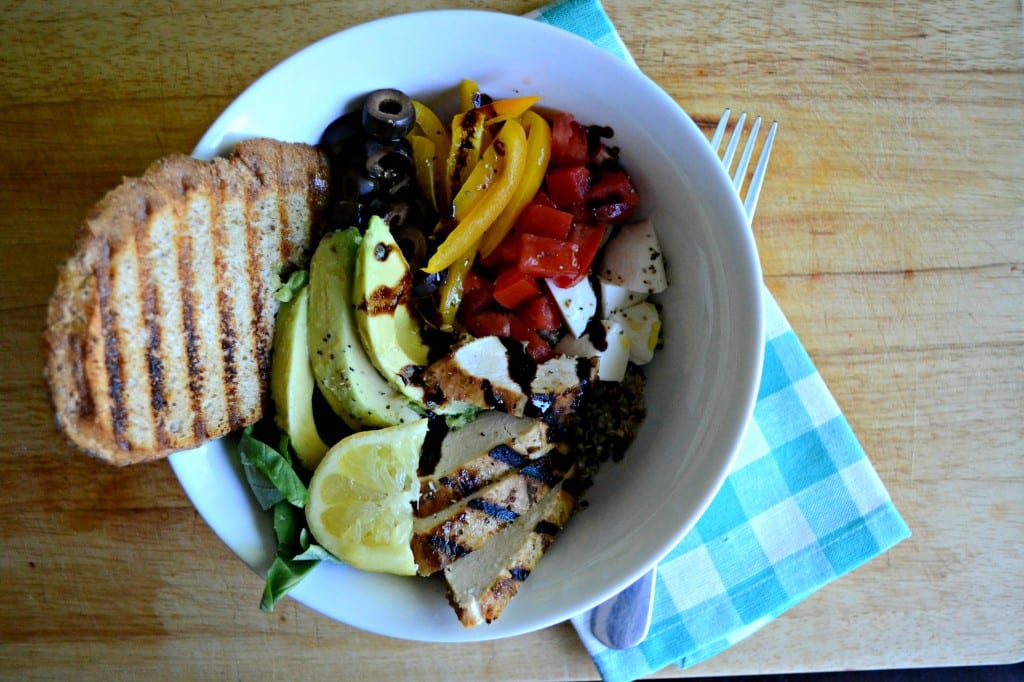 Hmmm… Or maybe now that I ate so healthy I can sneak in a little scoop of ice cream. Right?!?!?!
Grilled Balsamic and Lemon Chicken Quinoa Bowls
Super versatile, easy, and healthy quinoa and chicken bowl. Great for a fast weeknight meal.
Ingredients
Marinade:

3

Tablespoons

Olive Oil

1

Tablespoon

Balsamic Vinegar

1

Clove

Garlic

grated

1

Teaspoon

Oregano

½

Teaspoon

Salt

¼

Teaspoon

Black Pepper

¼

Teaspoon

Crushed Red Pepper Flakes

Zest from 1 Lemon

Juice from 1 Lemon

Bowls:

4

Boneless Skinless Chicken Breasts

2

Cups

Cooked Quinoa

1

Bell Pepper

chopped

½

Cup

Sliced Black Olives

1

Avocado

sliced

1

Large Tomato

chopped/diced

Fresh Basil

Juice of 1 Lemon

Drizzle of Balsamic Syrup

Additional Toppings: Fresh Mozzarella

Edamame, Banana Peppers, Hard-Boiled Egg, Cucumber
Instructions
Combine all the marinade ingredients in a large sealable plastic bag. Add chicken breasts, seal the bag, and shake a few times to evenly coat the chicken and combine the marinade. Marinade the chicken in the refrigerator for at least one hour.

With the grill on high, grill each side of the chicken for 7-9 minutes until it pulls away from the grill easily. Chicken is cooked when the internal temperature is 165 degrees F. Let the chicken rest for five minutes before slicing.

Add ½ a cup of quinoa to each bowl. Top with a little bit of each ingredient. Finish off with a squeeze of lemon juice and a drizzle of bottled balsamic syrup.