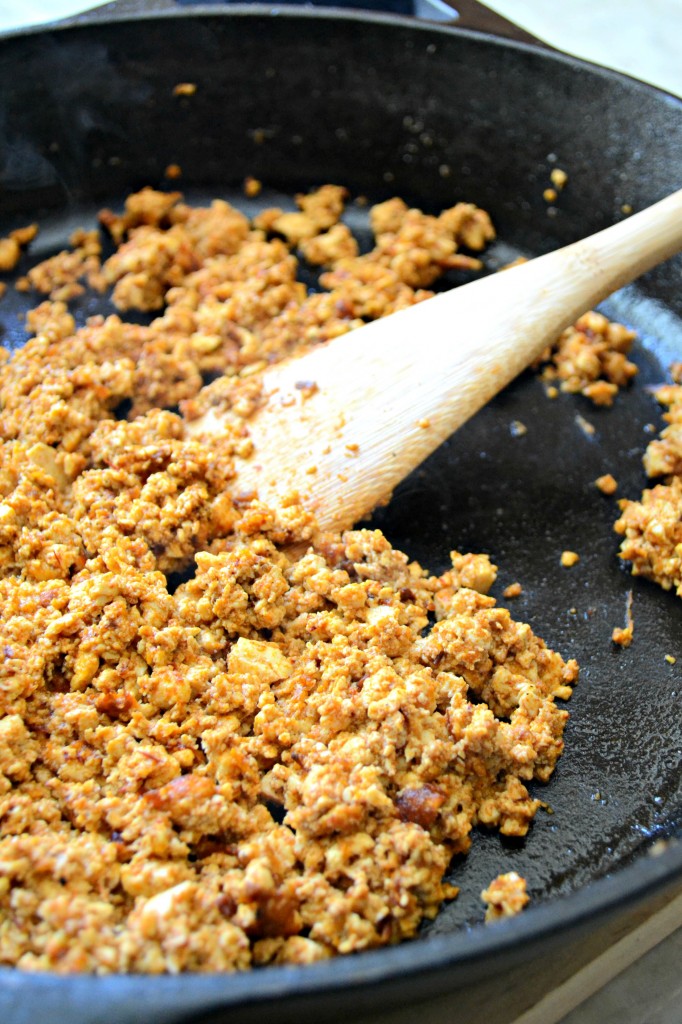 Ever have one of those products at a store that you become obsessed with? For me, it was the soyrizo at Trader Joe's. Every time that I went grocery shopping, I bought a package of Soyrizo. I loved it because I knew that I could add it to chili or use it for tacos and have Mike be none the wiser about the whole tofu/soy thing.
I actually told him a few times that it was soyrizo. but thanks to the wonderful spicy flavorfulness of it, Mike never really gave two thoughts to it.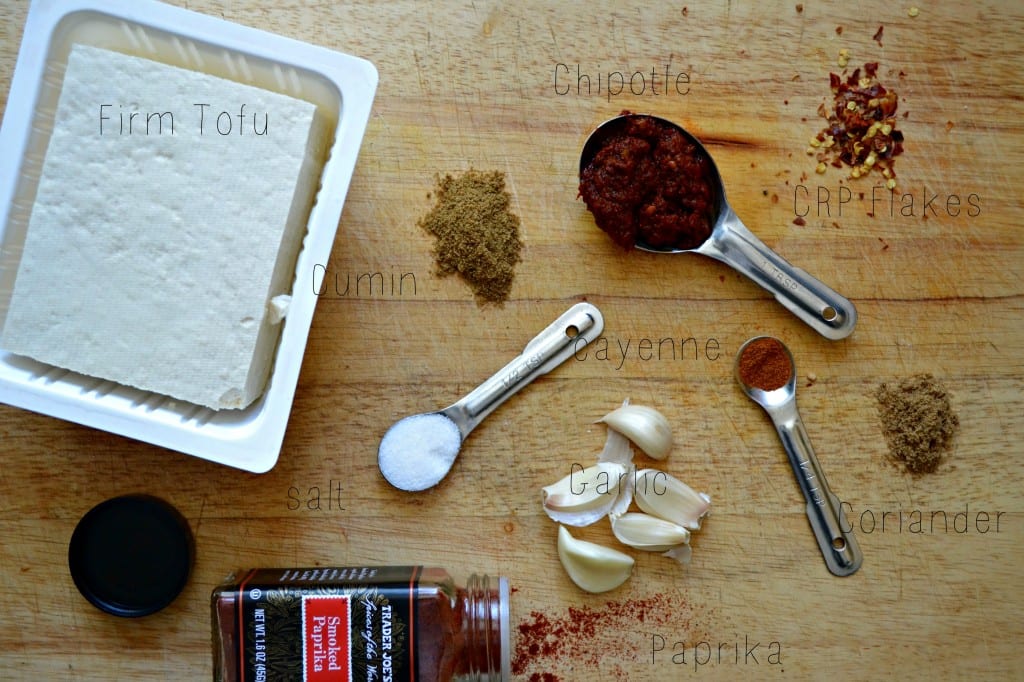 My Trader Joe's was going through a refrigerated section shuffle for a few weeks and things that were normally in one place weren't anymore. One of said items that went off my radar was the soyrizo. Gasp!
Every time I went shopping, I kept my eyes peeled but, alas, I never saw it. While I scanned the refrigerated section, I always thought, "I could just make my own. I don't think it would be that hard." But weeks would pass and I would go soyrizoless and not even attempt to make my own.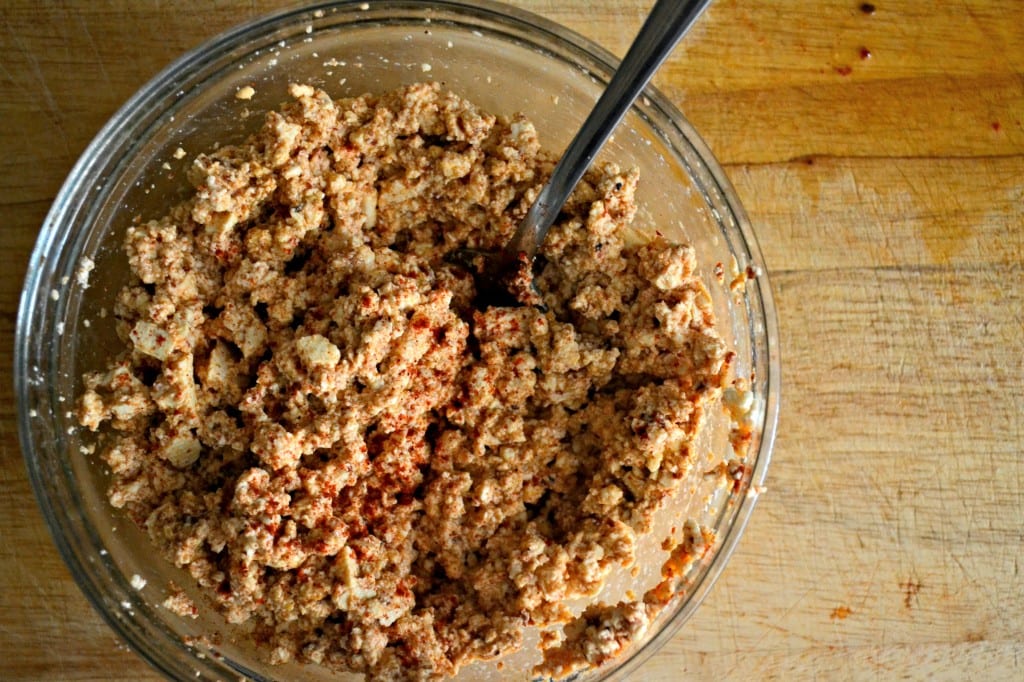 Finally, about 4 months later, I just said eff it, and bought a block of tofu and headed home to make my own spicy soyrizo.
Seriously, all you might have to buy from the store is tofu and a can of chipotle peppers in adobo sauce. Unless you are like me and add smoked paprika to everything and go through that biz like water! Ha!
Alright, let's get right to this suuuuuuper easy recipe. I am not kidding that all you need are the dry seasonings already in your pantry/ lazy susan and maybe some tofu and maybe some canned chipotle peppers. Make it happen, people! It is a healthy way to add more protein to your diet while keeping the same spicy flavors you love from a reggy fatty old chorizo.
Your heart and waistline will thank me.
Related posts: