This past week, my husband and I were vacationing with his family in the great state of Wisconsin. I feel a great affinity to this state. Beer, cheese, and cured meats all in one store? Is it sad that, if you threw in a few family members and pets who are no longer with me, that this would be my heaven?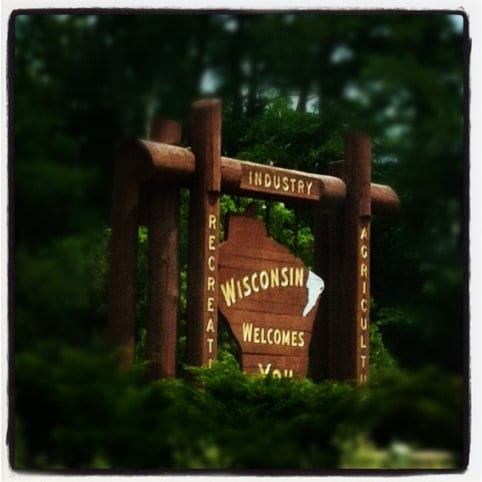 We stayed at the Wilderness on the Lake. Yes, it has a kiddie pool and is kind of a kiddie mecca, but it still maintains enough adult relaxation space for us kidless folk. You better believe that Mike went down the slide (several times). No, I don't have pictures of him doing it. I will tell you he skinned his elbow going down the slide headfirst (maybe because it is built for 3-year-olds).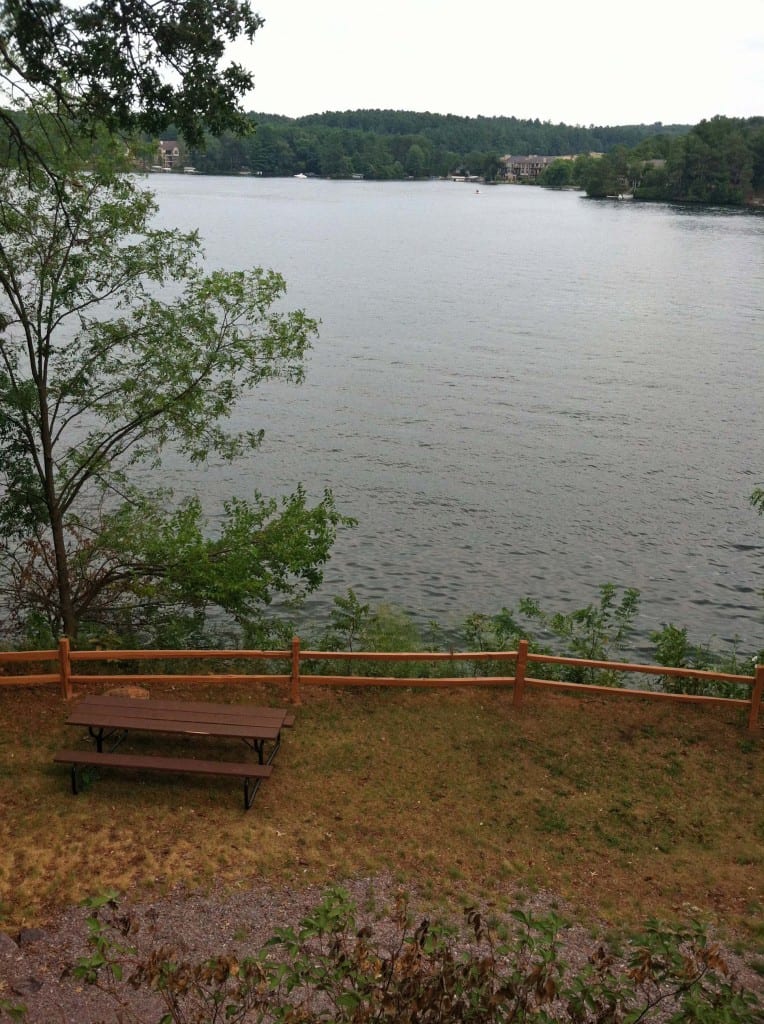 We spent a lot of time relaxing at the pool, reading gossip magazines and sipping sangria. The first night we went out to dinner. They placed us in a small, private banquet room. I guess that's what happens when you show up with a party of 8 adults and 4 kids. Parenting while dining out lesson: have Mickey's Clubhouse ready to go on your iPhone. Works like a charm.
 
After dinner, we all partook in a little mini golf. My two-year-old niece got a hole in one. I did not.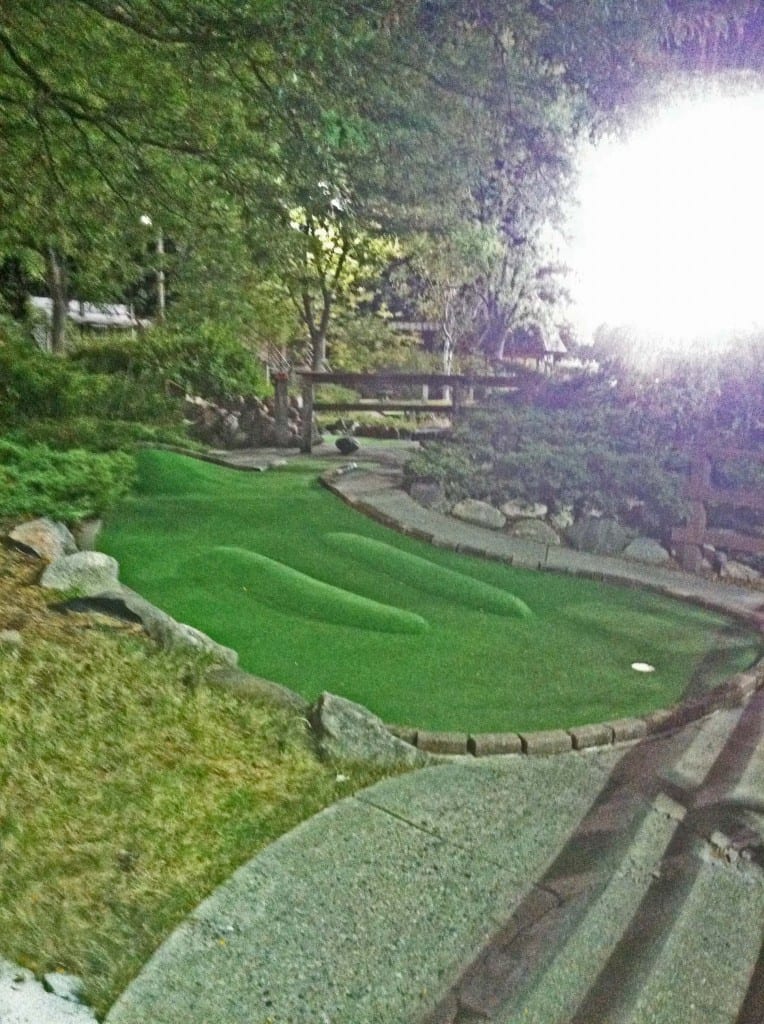 Later that night, Mike and I found two monkeys jumping on our bed.

The second day in WI all of us went to the Deer Park. Free roaming deer, rye crackers, and deer-crazed kids. What could be cuter than that?

 That is if you don't count my niece being bitten by a wild turkey. Don't worry Kate, before you know it, you'll be able to read that sign that said "Beware Turkeys WILL Bite."

I will honestly tell you, aside from turkey-gate and it being hot as balls, the deer park adventure was so cute!

Even my sweet Godson enjoyed the relaxing deer park. Look at that face.

This is last deer related picture, I swear!

I love these little people! We ate breakfast sandwiches and Blueberry Pop Tarts while watching cartoons each morning.

The last night of vacation we went to this great 1960's supper club called Ishnala. I have to say that this place, along with Sedona, Arizona and Cabo San Lucas, Mexico, is one of my favorite places of all time!
The restaurant overlooks Mirror Lake. So peaceful! It brings you back to a different time. It makes you want to order Gin drinks and Manhattans. Any food blogger/photographer would be jealous of this gorgeous light!
 
I swear next year, as an appetizer, I am going to try one of their Bloody Mary's. It is like a friggin sampler platter!

Sorry there aren't more food pictures. I know, this is a food blog and that is what you come here to see. But, I thought you all would enjoy a peek into a week in my life.

I felt the same as these little ladies at the end of the trip, tired! (I apologize for the blurry picture. I was hustling and trying not to wake them). I will be back into the swing of things tomorrow. I promise. Until then, I hope you all are truly enjoying your summer vacations!
Related posts: