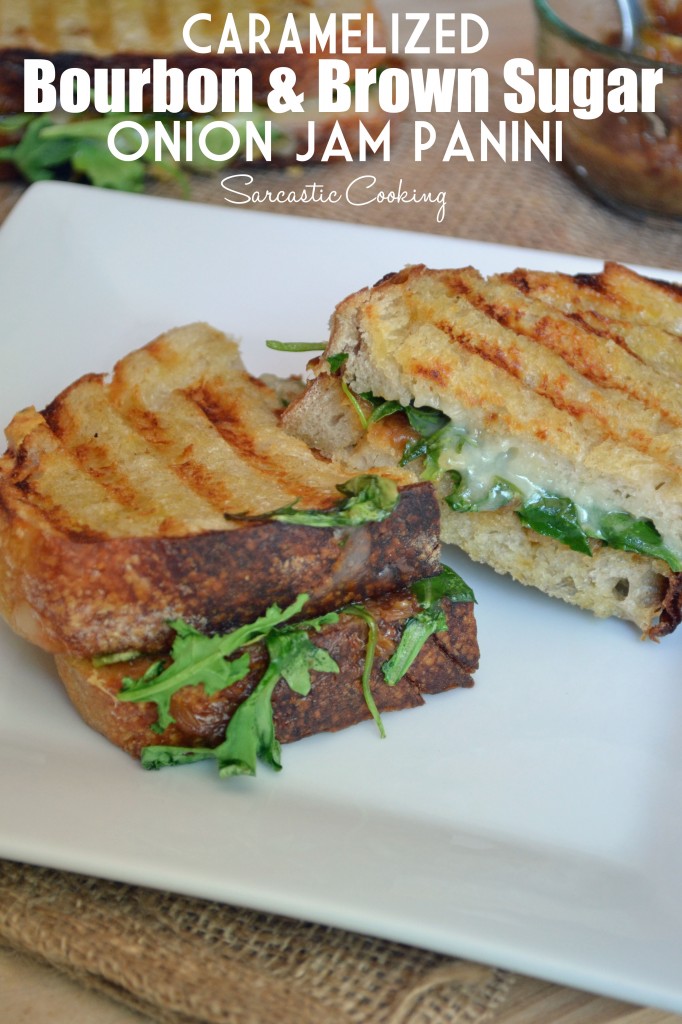 Phew! That recipe title is a mouthful. A mouthful of awesomeness! Yes, I just did that.
I have never been an onion lover. Well, let me clarify. I have never been a raw onion lover. There is something about that harsh flavor and how it lingers that I have never been a fan of. I know I am not alone on this. I used to always order sandwiches with everything except onions. But I felt, more often than not, the person making the sandwich heard everything and just focused on that.
Now, I just pull the onions off my burgers and sandwiches on my own. I am a big girl after all. Except if the onions are pickled or caramelized. I love pickled red onions! I add them to tacos all the time. I just finished my jar I made from last summer. (Note to self: Make some more ASAP!)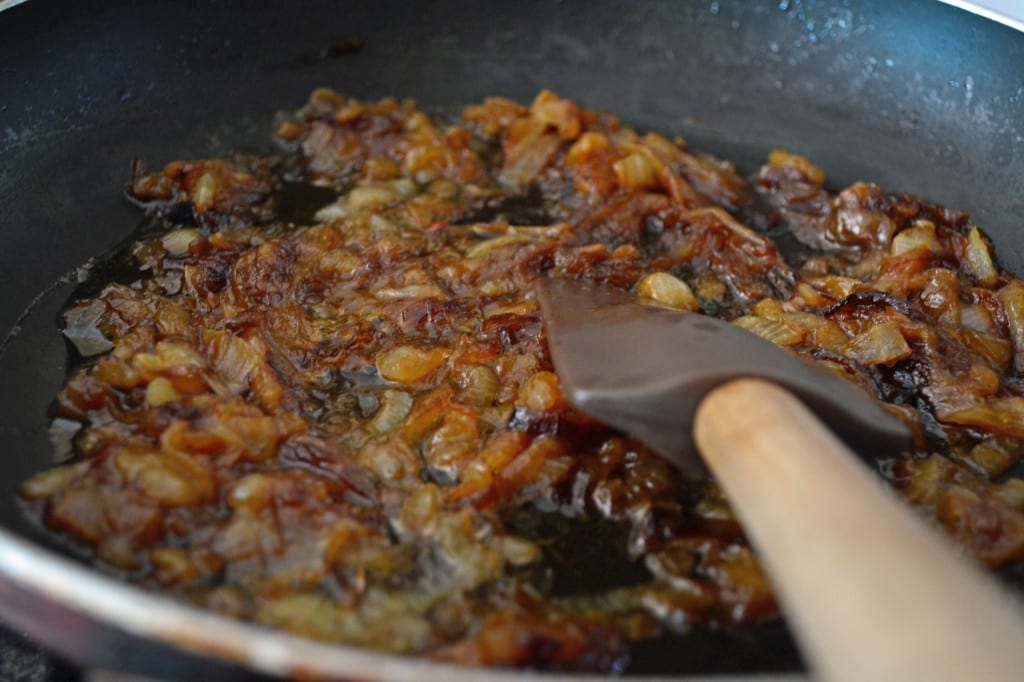 Caramelized onions were a game changer. All I had to do was have some patience and cook them low and slow. Once I mastered that, I started to add them to brats, sausage, pizza, and sandwiches. They are sweet and so full of flavor. It is a definite way to take a plain old sandwich to the next level. Plus it is a great way to get somebody that isn't an onion fan to become one.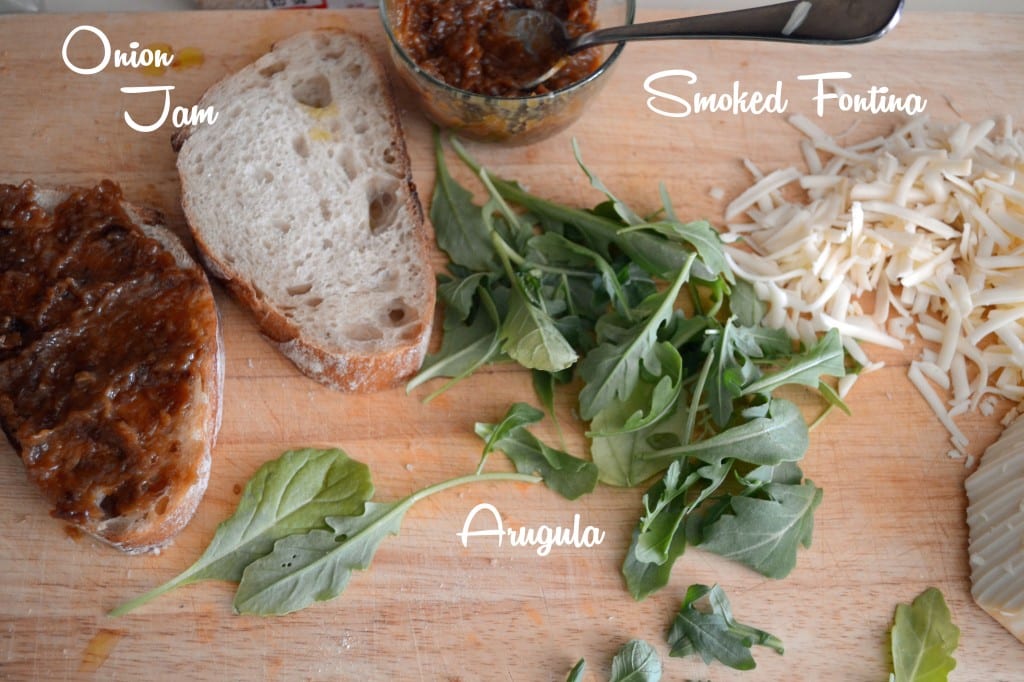 Side note: I guess I kind of lied in the title. This isn't really a jam per se. It is more of a puree, but jam just sounds better… I think.
Also, I am dreaming about taking this combo and putting it on a pizza. Can somebody do that for me and then deliver it? If only pizza places had these kind of toppings!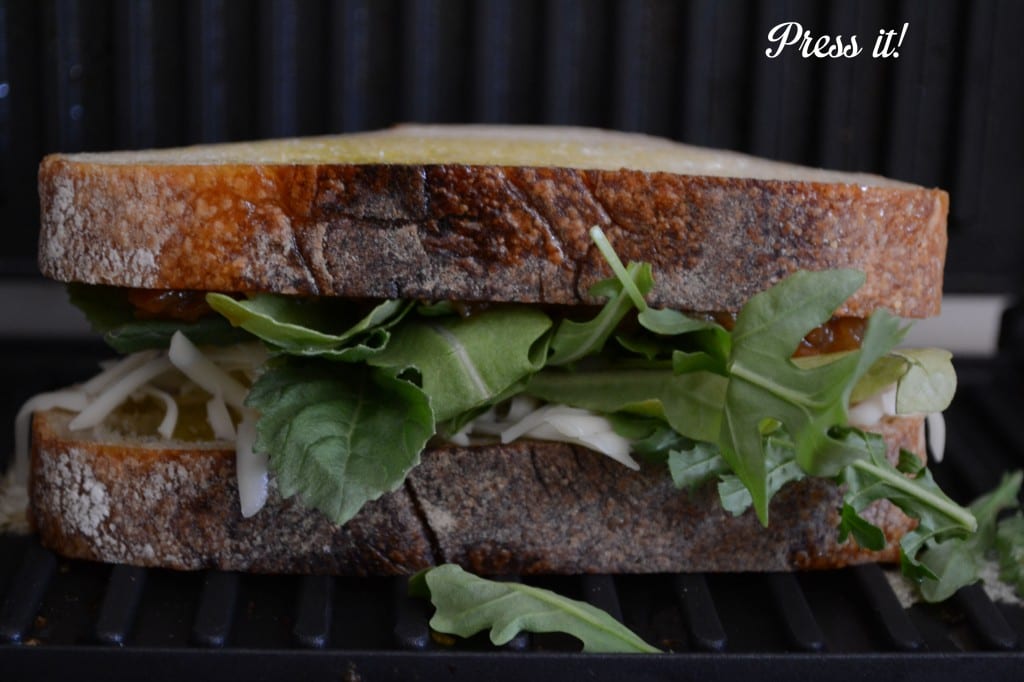 Caramelized Bourbon and Brown Sugar Onion Jam Panini
Author:
Prep time:
Cook time:
Total time:
Ingredients
2 Tablespoons Unsalted Butter
1 Tablespoon Olive Oil, plus more for the bread
1 Yellow Onion, sliced
1 Tablespoon Bourbon
1 Teaspoon Brown Sugar
½ Teaspoon Molasses
4 Thick Slices of Bread
1 Cup Arugula
¼ Pound Smoked Fontina Cheese, shredded
Instructions
Add the butter and olive oil to a medium skillet. Heat the pan over medium/low heat until the butter melts. Add the onions to the pan.
Sautee onions over low heat, covered with a lid for 45-50 minutes, stirring occasionally.
Once the onions start to turn light brown, add the bourbon, brown sugar, and molasses. Stir to combine. Sautee onions an additional 5-10 minutes without a lid to cook off the alcohol and combine the flavors.
Let the onions cool for ten minutes before adding them to a food processor. Pulse onions for a few seconds until the large slices are broken up and the mixture resembles a jam/paste.
Heat a grill pan or Panini press for a few minutes until very hot.
Lightly coat a side of each slice of bread with olive oil. Spread onion jam on one or both opposite sides of the bread. Add half the fontina and arugula to each sandwich. Press or grill each side for about 5 minutes until the bread is crisp and golden and the cheese is melted.
Let cool for a minute before slicing and serving.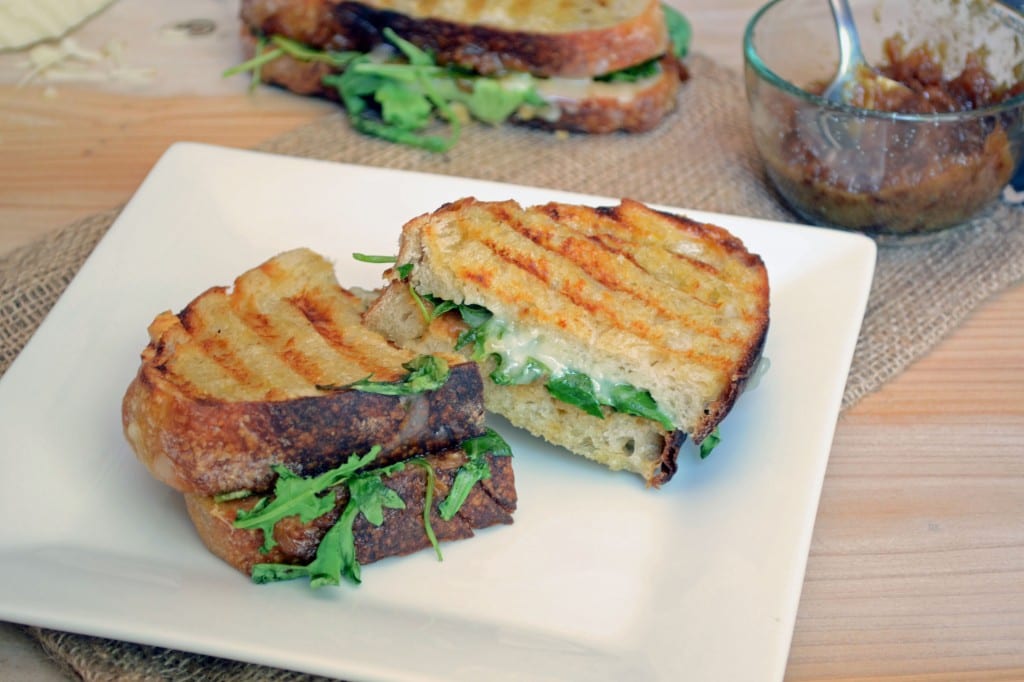 Related posts: