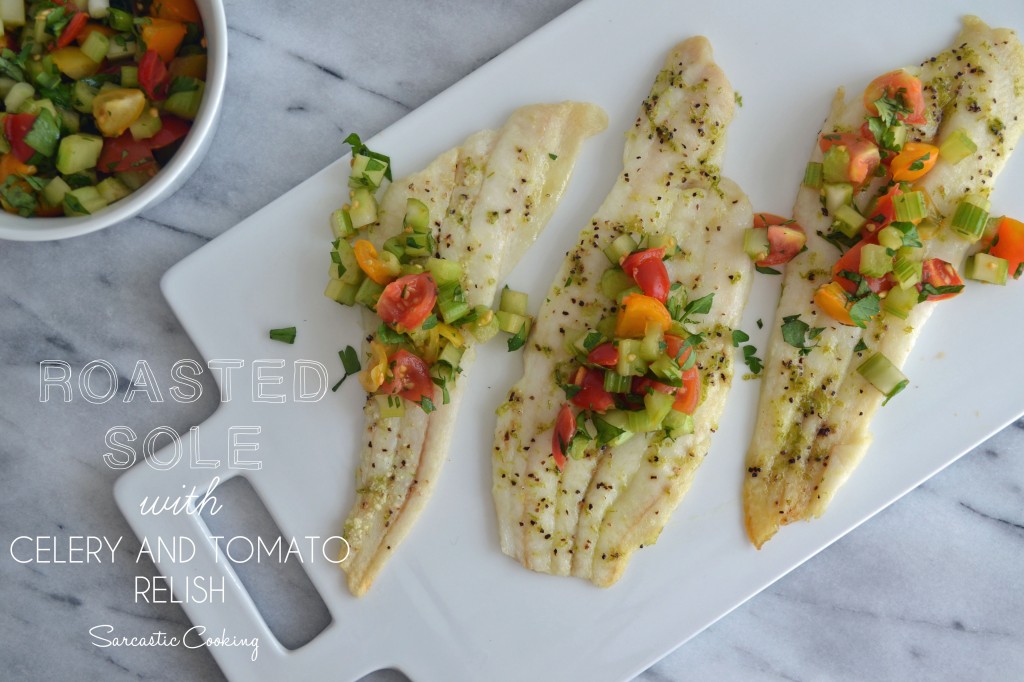 Happy three-day weekend, most of America! I was laughing thinking back about what Mike and I have always done on this Labor Day weekend compared to what we recently did. For the past three years our college group of friends have always gotten together and had a golf outing followed by a night out at a local bar, and then capped off with a party back at our place with lots of horribly amazing dance moves. Fun, right?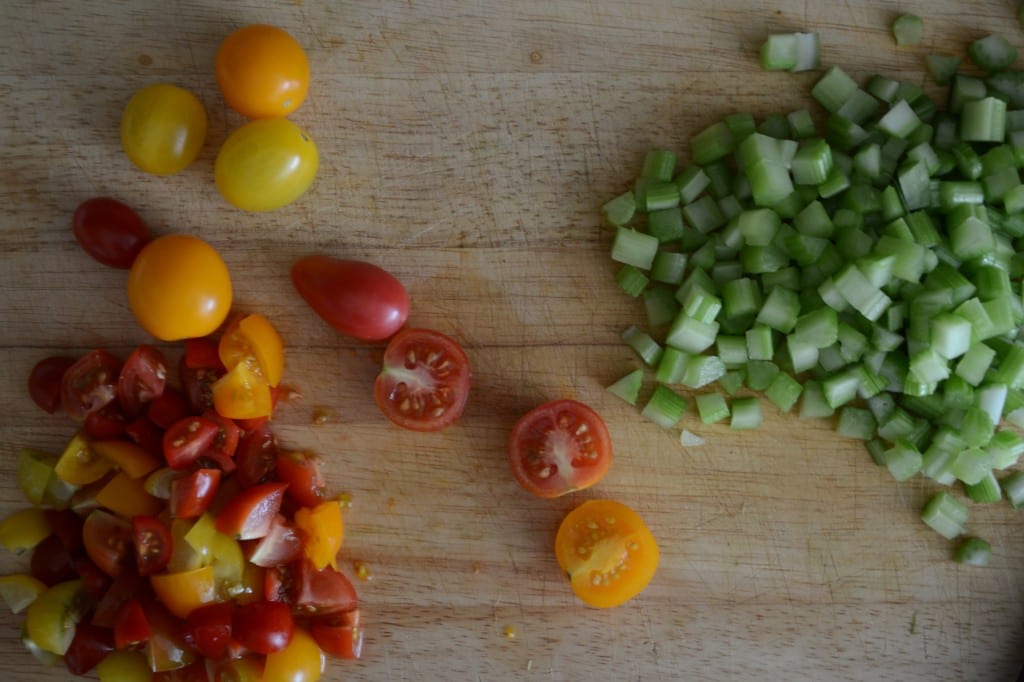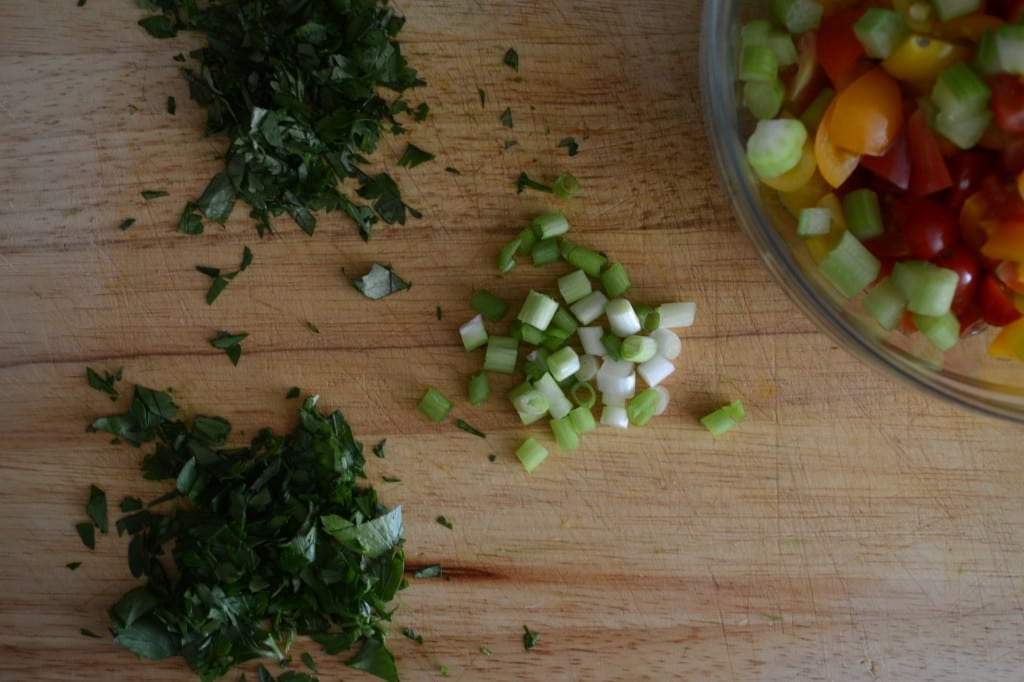 This Labor Day weekend we did not meet up with friends, sadly. Instead we (I use that term loosely) built a glider, hung pictures, cleaned, ate this sensible dinner, and were in bed by ten o'clock.
Wow. How things can change in a year!
I really loved those crazy Labor Day weekends but (get ready this is pretty sappy) I wouldn't trade it for playing George Harrison music and having the speakers pressed right up on my belly and watching Mike's reaction to feeling the little guy kicking for the first time.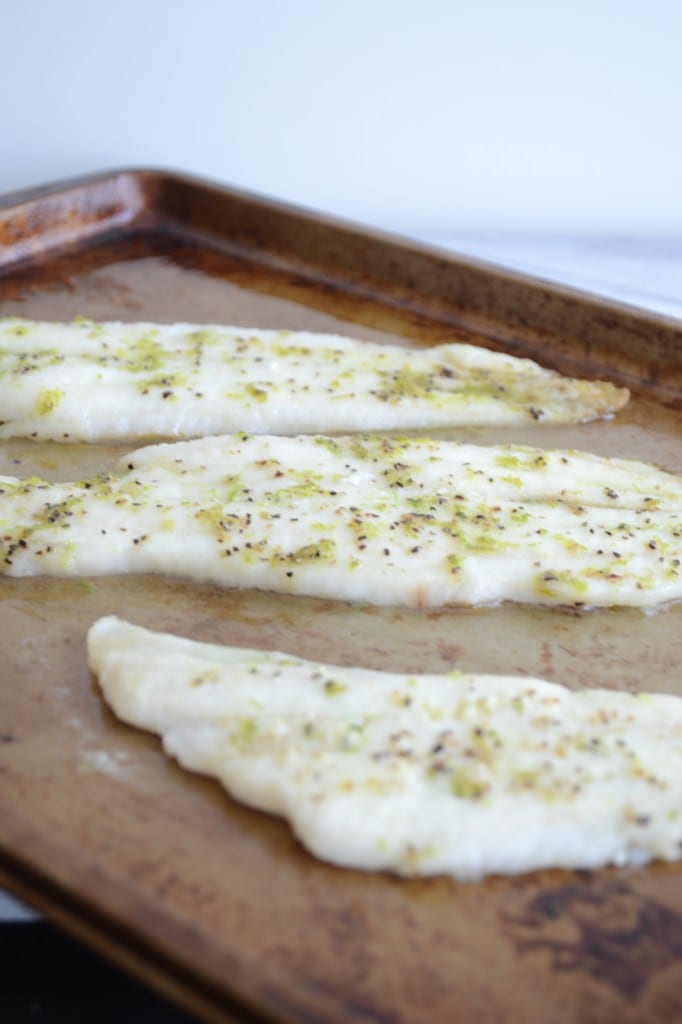 We will see how I feel a year from now when I am up to my ears in baby laundry and dirty diapers!
Roasted Sole with Celery and Tomato Relish
Author:
Prep time:
Cook time:
Total time:
Ingredients
For the Relish:
3 Celery Stalks, trimmed and diced
1 Cup Mini Heirloom Tomatoes, diced
Zest of 1 Lime
Juice of 1 Lime
1/3 Cup Apple Cider Vinegar
½ Cup Water
5 Mint Leaves
1 ½ Tablespoons Granulated Sugar
Pinch of Salt
1 Green Onion, chopped
1 Tablespoon Fresh Chopped Cilantro
1 Tablespoon Fresh Chopped Parsley
For the Fish:
1 Tablespoon Olive Oil
Pinch of Salt and Pepper
1 Teaspoon Lime Zest
1 Pound Sole Fillets (4, ¼ Pound Pieces)
Instructions
Combine lime zest, lime juice, vinegar, water, mint, sugar, and salt in a small saucepan. Bring to a simmer for five minutes. Remove the mint leaves.
Add chopped celery and tomatoes to a small heatproof bowl. Pour hot pickling liquid over the vegetables. Let the vegetables sit in the liquid for ten minutes.
Preheat the broiler of the oven to high.
In a small bowl, mix together the olive oil, salt, pepper, and zest. Place fish filets on baking sheet. Rub the olive oil mixture over each side of the fish.
Place fish under the broiler, leaving the door slightly ajar, for 5-7 minutes until cooked through and flaky.
After the ten minutes or so of soaking, drain the liquid from the tomatoes and celery. Add herbs and green onion to the celery and tomatoes. Mix well.
Serve fish with a spoonful or two of the relish on top. Relish would also be a nice topping on any other kind of protein.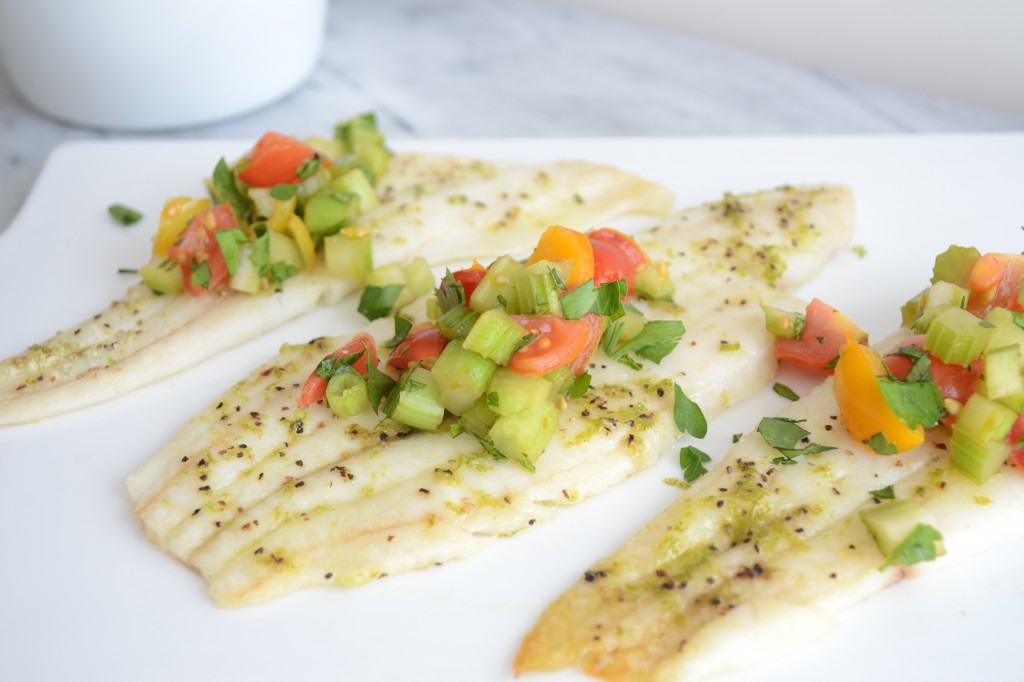 Related posts: