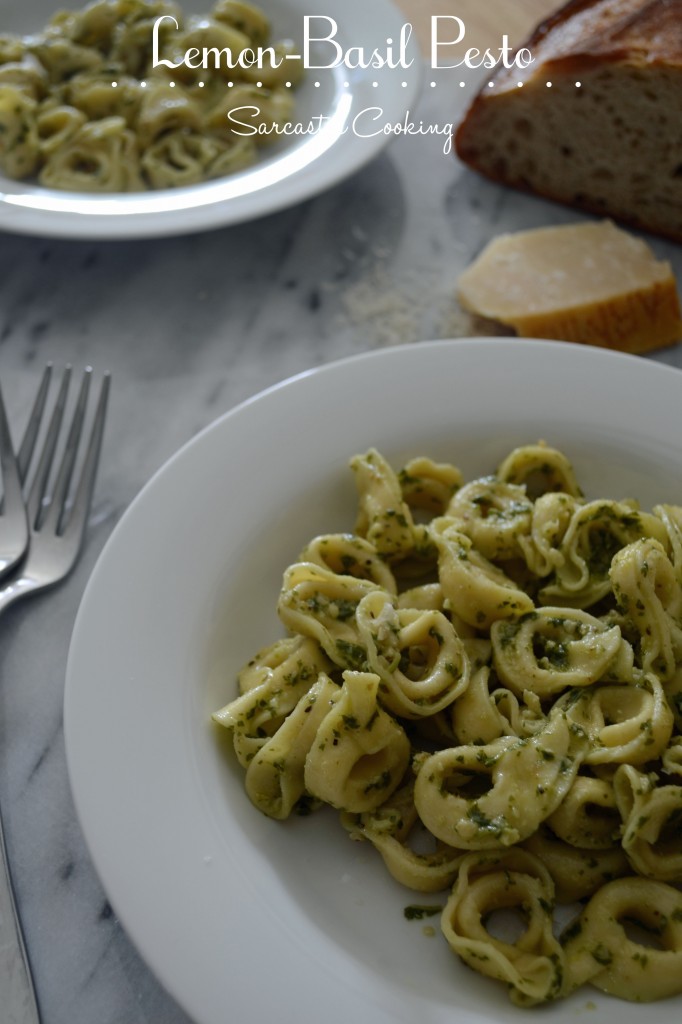 I was going to start off this post by saying that I can't believe I have never posted a pesto recipe. But, after a quick search of my site, I discovered that would have been a lie. Oops! Blame it on pregnancy brain?
I think I have just done so many different types of pesto that when thinking about plain old basil pesto, I thought there was no way I had just done the original. Pesto is the food equivalent of saying you're wearing a t-shirt and jeans. There are so many variations of a tee and jeans and then throw in accessories and you can have a million different looks.
I remember this pair of jeans I had in college, back in the Abercrombie and Fitch days. They were so soft and fit just right. But, as my freshman mono weight loss slowly caught back up with me thanks to all the beer I was consuming, these jeans got a little more snug. The naturally occurring rip in the knee was now almost at the seams. I had a feeling it was time to ditch them, but I stupidly ignored my gut. (Literally and figuratively).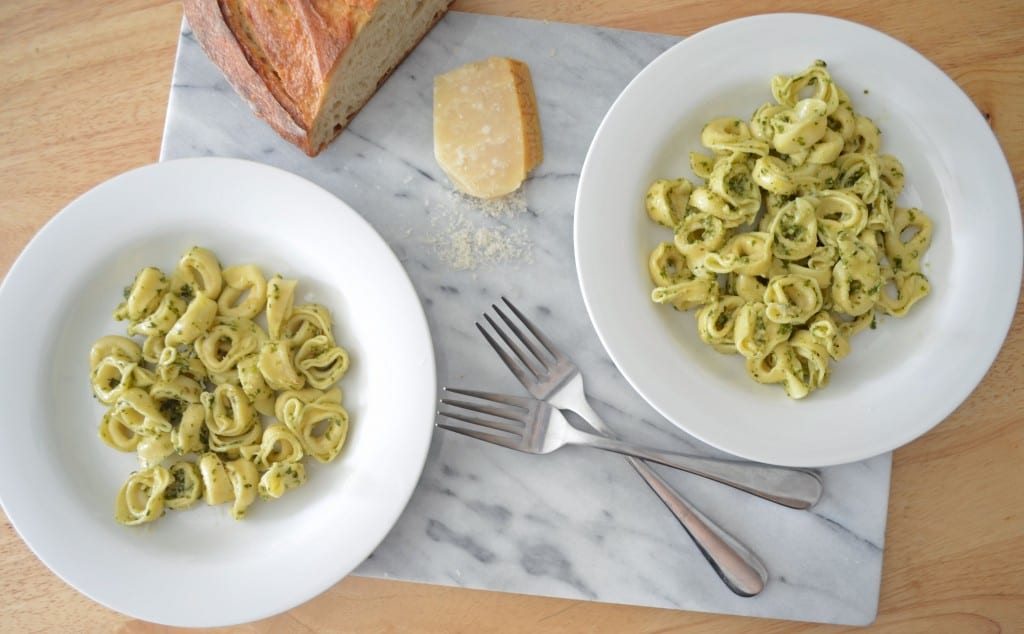 It wasn't until one morning; I was up early for my 7am ecology lab. I was hustling around my sorority house room, which I shared with three friends, trying to be quiet as not to wake anybody. The last thing I needed to grab was my crappy running shoes out from under my bed.
As I bent down to get my shoes, I felt the jeans could move or stretch no more. I grabbed my shoes out with the tips of my index fingers and breathed a sigh of relief. On my way up, the jeans fought back and my knee rip tore all the way to the seams, then since I could not bend or barely move my legs at all, I fell into the desk next to my bed and knocked everything off.
Yep, those jeans were a lost cause after that. I bit the bullet and got another pair with a little more stretch to them just in case.
But don't worry. This pesto won't turn on you like my stupid jeans did. It is a classic. It goes well with any kind of pasta or salad or even over some chicken. This is the time of year to harvest up all that fresh basil and store up some pesto for the winter.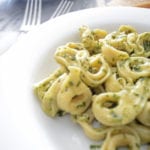 Lemon-Basil Pesto
Ingredients
3

Cups

Fresh Basil Leaves

roughly chopped

Zest and Juice of 1 Lemon

¼

Cup

Chopped Walnuts

1

Tablespoon

Grated Parmesan

1

Teaspoon

Salt

½

Teaspoon

Black Pepper

¼ - ½

Cup

Olive Oil
Instructions
Add basil, lemon zest, lemon juice, walnuts, parmesan, salt, and pepper to a food processor. Pulse a few times until the nuts and basil are all chopped to about the same size.

Drizzle in the olive oil and puree until smooth. Add less olive oil if you like a thicker pesto or add more if you like a thinner pesto.

Store in an airtight container in the refrigerator for two weeks or freeze for up to two months.