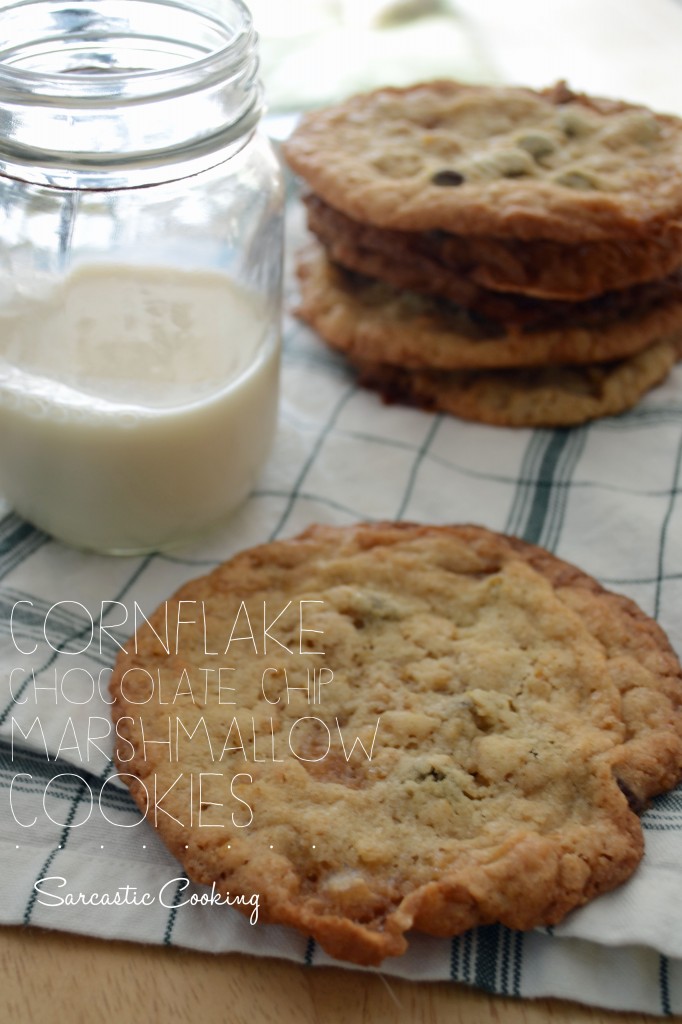 We are having an issue in our house these days. This is a new issue, well, since I have become "with child." It is an issue concerning my lovely husband and his newly formed sweet tooth and need to have a giant glass of milk with every dessert item he consumes.
When I first met Mike, he was a self-proclaimed dessert hater (amongst other things, cough, tomatoes). If ever out to dinner and I suggested dessert for us to split, you know to be romantic, he would say, "Meh. You can order it if you want it, but I don't want any." Way to make a girl feel like a fatty!
But, I grew accustomed to his ways and knew the only times to get him to split a dessert were for birthdays or anniversaries.
The man I know and love has morphed into a sugar-crazed, sweet-loving bottomless pit over the last seven months! I know they say that your husband typically gains sympathy weight or gets similar cravings as you, or whatever, but I am not craving sweets! If all of a sudden Mike wanted to eat a pickle, which is another thing he hates, then I would think, oh that makes sense.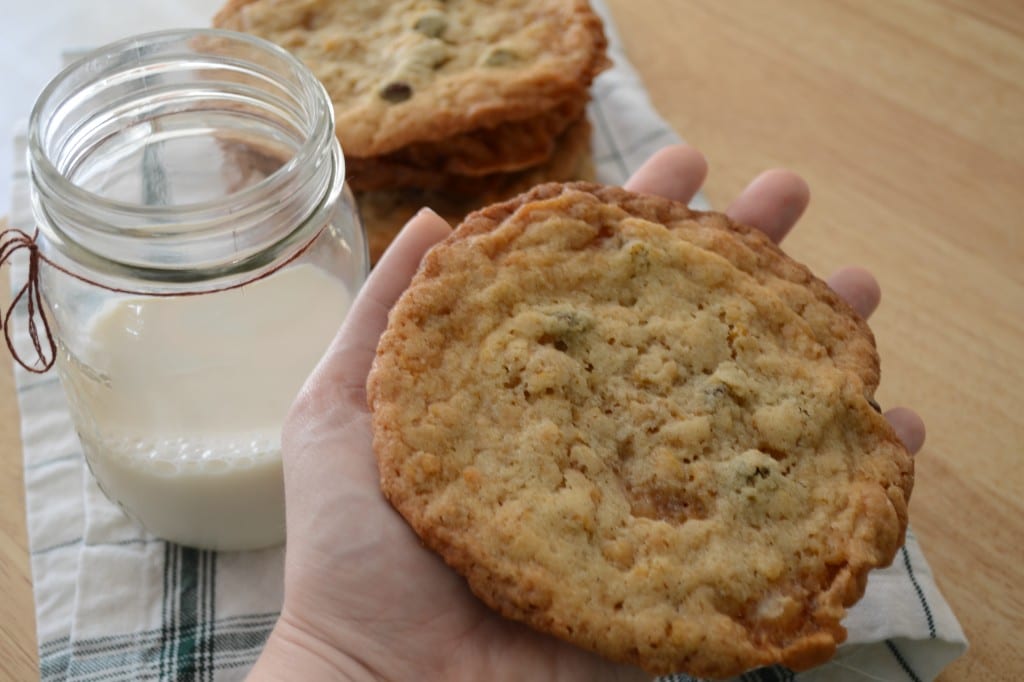 So now I have to keep Oreo cookies, Double Stuf only of course, on hand at all times. Any sweet I bake, Mike devours. Even when I tell him that there are just enough cookies for his coworkers, he will sneak a few cookies out of the container at work before he tells his coworkers about the cookies being there. True story. I am married to the cookie monster.
The kicker is that in addition to eating eight Oreo's a night or two of these giant cookies in one sitting, Mike also consumes a large cold glass of milk. I am not saying just enough to wash the cookie down. I am talking about 16 ounces of milk. I normally only buy a half gallon and that lasts us two weeks. Mike only drinks milk with cookies and I only have milk with cereal a few times a week. A half-gallon made sense. Now, we barely get by with a gallon! Two gallons of milk for two people is kind of ridiculous!
I have been dying to make this famous cookie recipe for some time now, but I have been fearful about having these in the house with Mike around. This recipe is for the famous Momofuku Milk Bar cornflake cookies. I originally saw these on Tracy's blog a while ago and couldn't get them out of my head. So, I guess you could say I kind of had a cookie craving. Maybe I am turning Mike into the cookie monster. Who knows!
I doubled the recipe and made two and a half dozen cookies just so I could keep a few for us and send the rest to school with Mike. Mike forwarded me so many emails with compliments from his coworkers. Let me tell you, I wish this was my original recipe. But alas, I am just a cookie novice.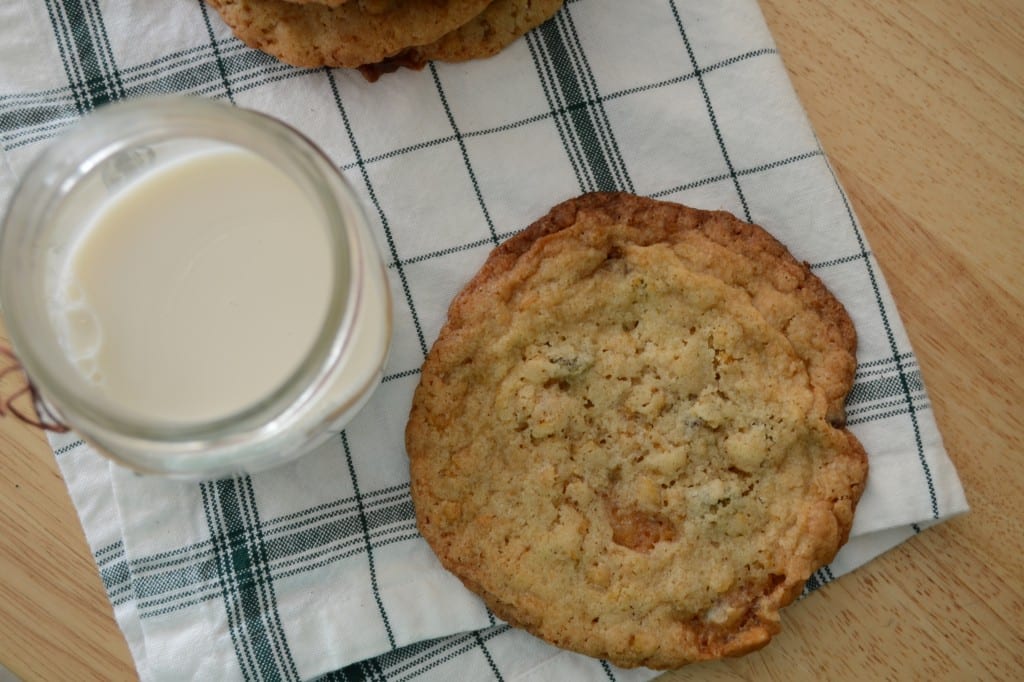 These cookies were all devoured before lunch at Mike's school and barely lasted a week in our house. I recently bought more cornflakes and marshmallows so I could make them again. But, I might hold off on that until I buy more milk!
Recipe adapted from here and here.
Cornflake Chocolate Chip Marshmallow Cookies
Author:
Prep time:
Cook time:
Total time:
Serves:
Makes 15-20 Cookies
Ingredients
1 Cup (2 Sticks) Unsalted Butter, at room temperature
1 Cup Granulated Sugar
2/3 Cup Packed Light-Brown Sugar
1 Large Egg
1/2 Teaspoon Pure Vanilla Extract
1 1/2 Cups All-Purpose Flour
1 1/4 Teaspoons Coarse Salt
1/2 Teaspoon Baking Powder
1/4 Teaspoon Baking Soda
3 Cups Cornflakes
2/3 Cup Chocolate Chips
1 1/4 Cups Mini Marshmallows
Instructions
In the bowl of an electric stand mixer fitted with the paddle attachment, cream together the butter and the sugars, until light and fluffy. After about three minutes of mixing, scrape down the sides, and then add egg and vanilla. Mix for another four minutes.
Scrape down the sides. Add the flour, salt, baking powder, and baking soda. Mix on low until just incorporated. Scrape down the sides again and add the cornflakes, chocolate chips, and marshmallows. Mix together, not longer than a minute.
Line a large baking sheet with parchment paper. Using a 1/3 cup measuring cup or 2 ¾ ounce ice cream scoop, scoop out portions of dough and place them on the parchment. Place them about an inch apart. Cover the cookies in plastic wrap and gently press the dough down so it is more of a flat disc. Refrigerate the dough for at least one hour before baking!
Preheat the oven to 375 degrees F. Line additional baking sheets with parchment paper.
Place only about three scoops of cookie dough at a time on each cookie. Leave about 4 inches between each cookie because these are giant cookies and they spread while baking. Bake cookies for 12-15 minutes, until the edges become lightly golden.
Let the cookies cool on the baking sheet for three minutes before removing and transferring to a wire rack to completely cool. Cookies will continue to harden as they cool.
Related posts: