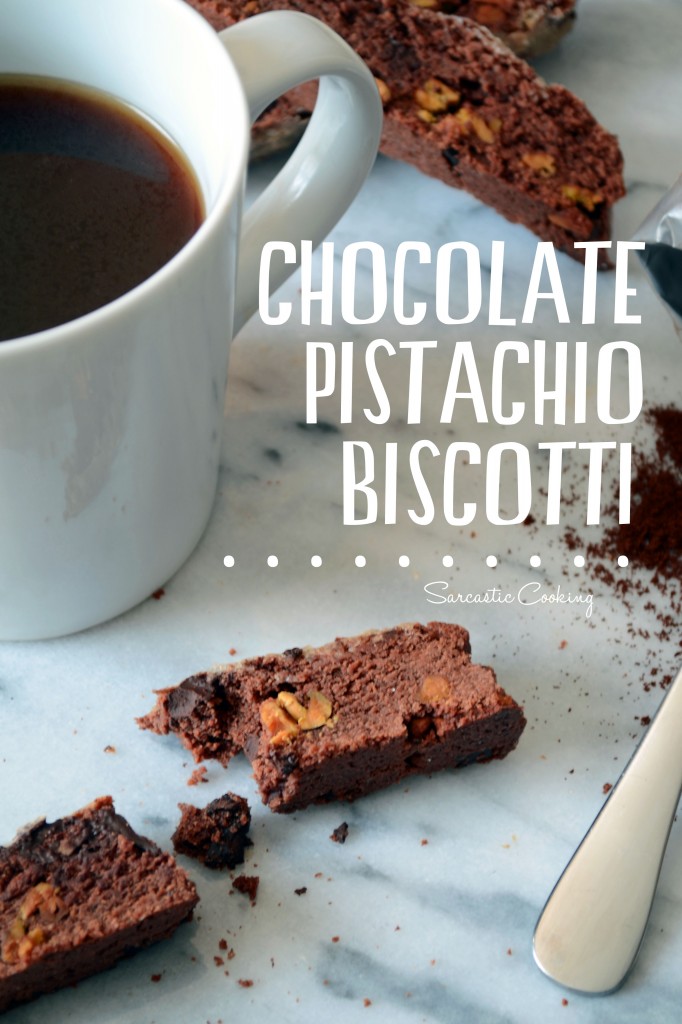 Caffeine. Let's talk about it.
Back in college, I was pretty much addicted to caffeine. I rarely drank coffee, unless it was something fancy from Starbuck's. My drug of choice was Coca Cola Classic, Coke, or as I liked to call it, "Coke hard." Not that diet stuff. The syrupy good stuff.
Trust me, a large Coke hard paired with some McDonald's hash browns was the perfect cure to any hangover. Sorry Mom, but it is a fact.
Oh, and can we talk about why a drink from a fast food place, a fountain drink, is always better than a soda poured at home. I think it must be the ice.
Anyway, my addiction. There was one legendary night in which fueled by a giant Polar Pop filled with a mixture of Coke and Mountain Dew Code Red from the local BP, I stayed up all night creating a masterpiece of a paper about the shower scene in Psycho. Typing away in the basement of my supposedly haunted sorority house with my heart about to pound out of my chest, jumping at every little creak while having to re-watch the shower scene to catch every little symbolic moment was definitely one frighteningly paranoid night. I got an A on the paper though.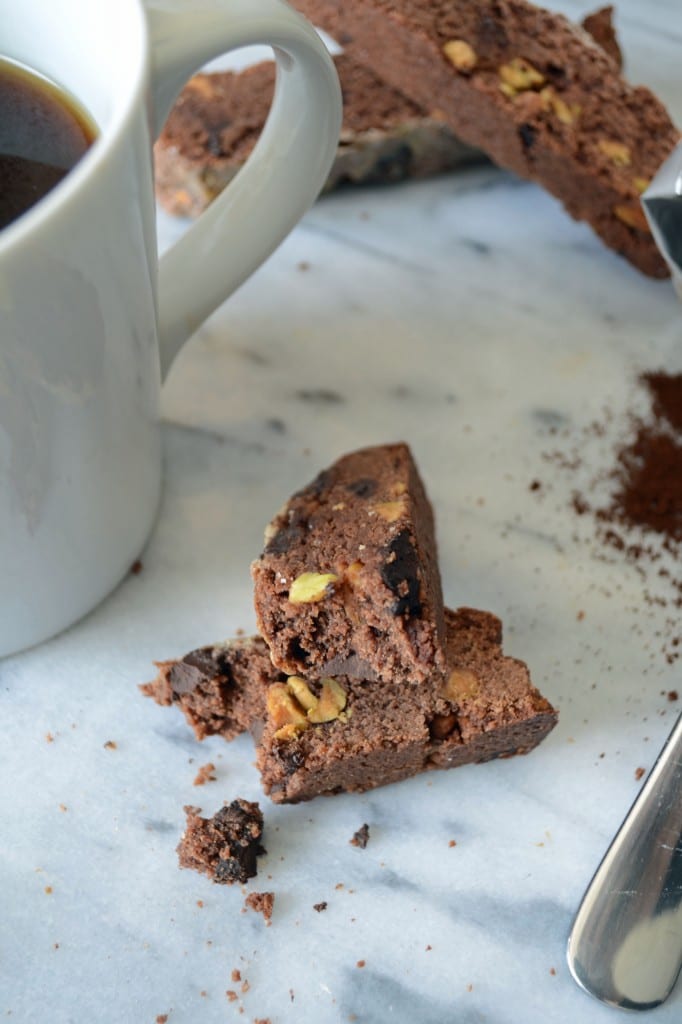 Working at home on the blog and making recipes in the morning definitely led me to depend and quite enjoy a cup of homemade iced coffee every single morning. The only down side to that was when I would try and take pictures sometimes the caffeine shakes would lead to blurry pictures. Oops.
Then, I got pregnant and gave up caffeine all together, except for the occasional iced tea. I didn't go through caffeine withdrawal, as far as my sleep deprived mommy mind can remember. It was so easy to just leave it all behind. I did get sad when the red cups appeared at Starbuck's. I knew I only had a few more days/weeks until Andy would be here and I could be reunited with my drug of choice, so I was ok.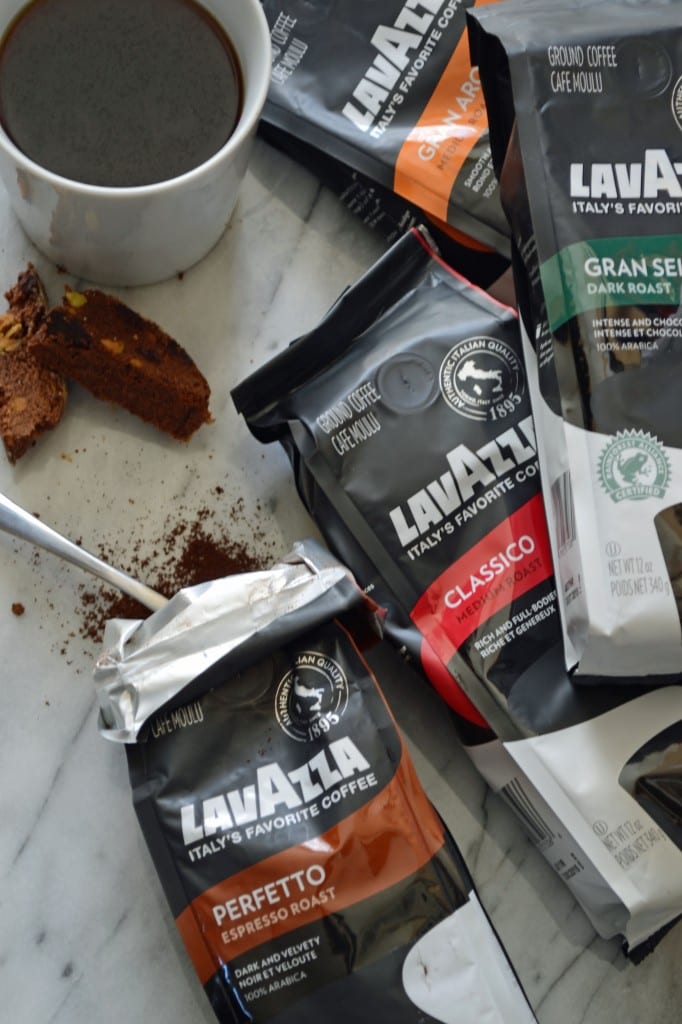 Now that Andy is here and I am being awoken from my precious slumber at 3:30am almost every single day, I am back on the juice. Some days I don't know how I make it between feedings without a little boost from some coffee.
Luckily, I got asked to try out the new line of drip coffees from Lavazza so my supply of coffee is plentiful. I am a really big fan of the Perfetto Espresso Roast. It has the perfect smooth kick to get you through the morning. Or late afternoon. Or after dinnertime.
Since I am on a sweet kick these days, I made some super chocolatey biscotti studded with salty pistachios and chocolate chunks to go with these coffees. I even threw in a little bit of coffee in the recipe to bring out the flavor of the chocolate. My Mom is a huge biscotti fan and made a comment that the biscotti kind of tastes like chocolate cake and I totally agree with her.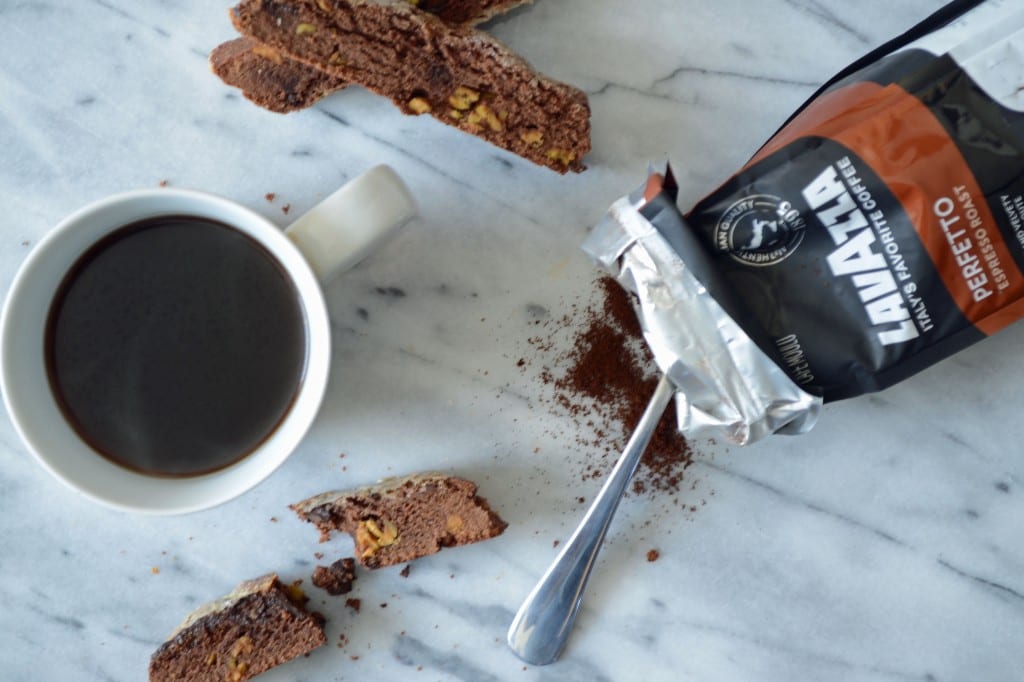 So, go get yourself some Lavazza and bake up some dunkable biscotti. Get your caffeine shake on!
Chocolate Pistachio Biscotti
Ingredients
2

Cups

All Purpose Flour

¾

Cup

Unsweetened Cocoa Powder

1 ½

Teaspoons

Ground Lavazza Coffee/Espresso

1

Teaspoon

Baking Powder

¼

Teaspoon

Salt

7

Tablespoons

Unsalted Butter

softened

1

Cup

Granulated Sugar

2

Eggs

1

Egg Yolk

¾

Cup

Semisweet Chocolate Chunks/Chips

¾

Cup

Shelled Pistachios

salted or unsalted whichever you prefer
Instructions
Preheat the oven to 325 degrees F. Line two medium baking sheets with parchment paper.

In a medium mixing bowl, whisk together the flour, cocoa powder, coffee, baking powder, and salt.

Add butter and sugar to the bowl of an electric stand mixer. Beat on medium speed until the butter and sugar are creamed together. Add in one egg and the egg yolk, beat on medium to combine. Scrape down the sides as needed.

Add the flour mixture all at once and beat on low until just about combined. Mix in the pistachios and chocolate chips on low until well mixed. Dough will be hard and crumbly, don't worry it will still come together.

Divide the dough between the two prepared baking sheets. Press the dough down and form into a 1 ½ inch wide by 8 inch long log. Brush the tops of each log with beaten egg and sprinkle with granulated sugar.

Bake 20 minutes then swap the baking sheets and bake for another 15 minutes. Let the sheets cool until easily handled.

Once the biscotti is cooled, cut each log into 1 inch thick slices using a serrated knife. Flip the pieces cut side down. Put the biscotti back in the oven for another 10 minutes.

Let biscotti cool on the sheets. Store in an airtight container at room temperature for up to two weeks.
Note: I was sent complimentary Lavazza coffee and compensated to try this coffee, however all opinions and thoughts are solely my own.