As you all know I was a vegetarian for ten years of my life. Yes, I was in high school and college so maybe I was going through a phase and more than a little confused. But I never forgot how great vegetables can be. Right now my husband is making a barfing gesture. (He doesn't want to admit it but I make him eat a lot of vegetables and he likes them!)
I'm not going to lie to you. I am one of those purists who believes in always making her own homemade tomato sauce. I swear my method is very easy!
Seriously. Preheat your over to 350 degrees, grab a glass of wine, and toss the following into a Pyrex dish:
3 Pints of Cherry/Grape Tomatoes
4 Cloves of Garlic
1 TBSP Salt
1 TBSP Pepper
1/3 Onion, Coarsely chopped
1/2 Cup Water
1/2 Cup Red Wine (Optional, if you don't want the "depth of flavor" just throw in a whole cup of water)
*This is just a basic tomato sauce. Given my mood I may add some crushed red pepper or coarsely chopped red peppers. Or pre-blender/immersion blender I may add a TBSP of cream cheese or Marscapone cheese and really get crazy with it!)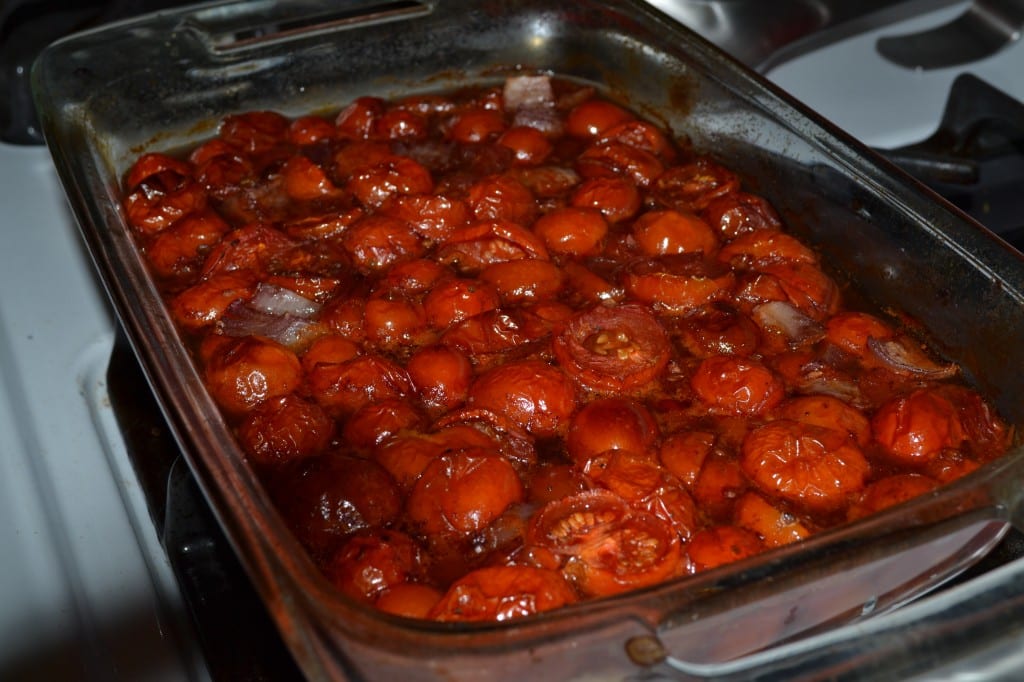 After about 30-40 minutes that is what you have. Beautiful! Once this has cooled down add a bunch of fresh basil leaves and a bunch of fresh parsley leaves. Then throw the whole thing in a blender and blend away!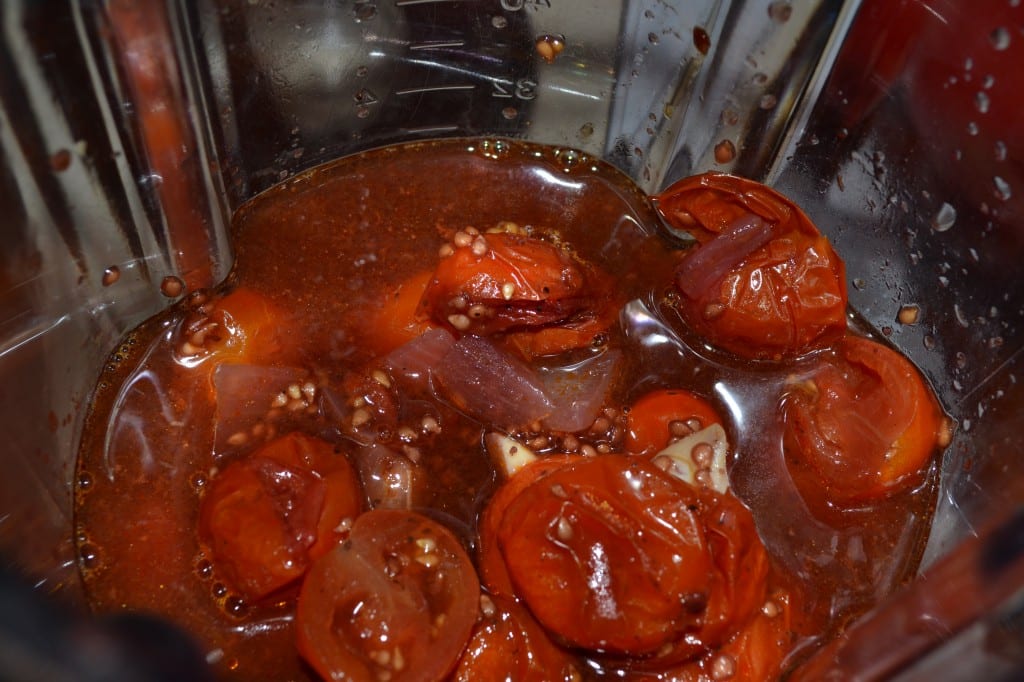 Related posts: