Little Brother Bear stopped by the Sarcastic Household to help me with some prep work.
Ingredients:
1 Yellow Squash
1 Eggplant
1 Red Pepper
2 Zucchini
My Homemade Tomato Sauce
2 TBSP Unsalted Butter
1 Cup Croutons/Stale Bread Crumbs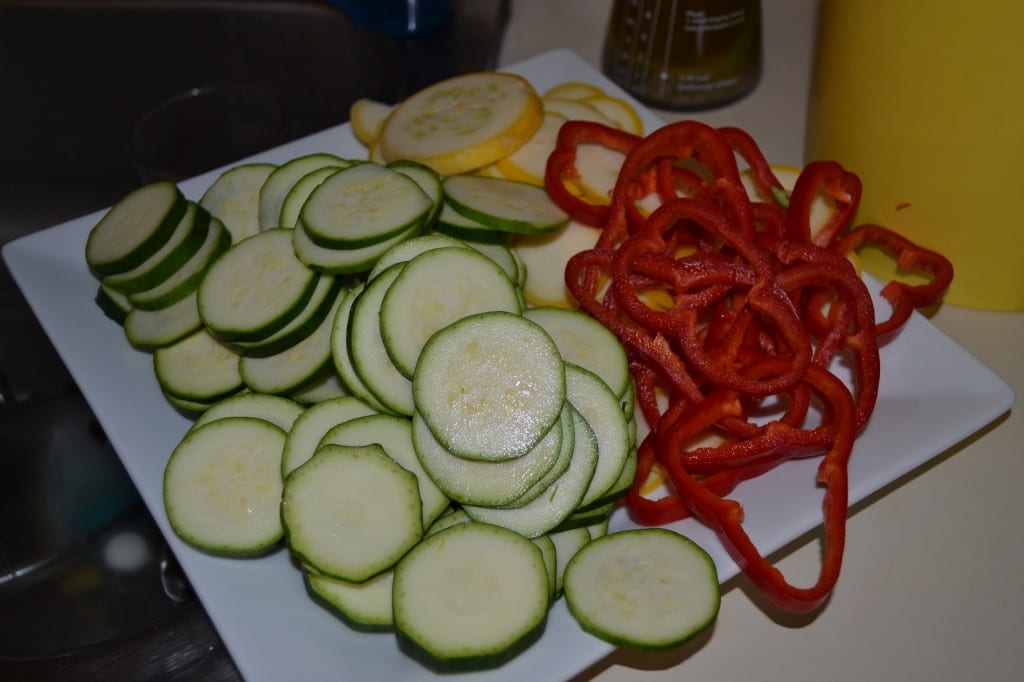 Start by placing a ladle-full of sauce in the bottom of a buttered/greased casserole dish. The just layer the Eggplant, then the Zucchini, and then the Yellow Squash followed by another ladle full of sauce. This should make about two layers, depending on your dish. Also there are enough veggies and sauce in this recipe to make two dishes and give one away to a neighbor or freeze for a rainy day. Lastly, add the Red Pepper rings on top of the last layer of sauce.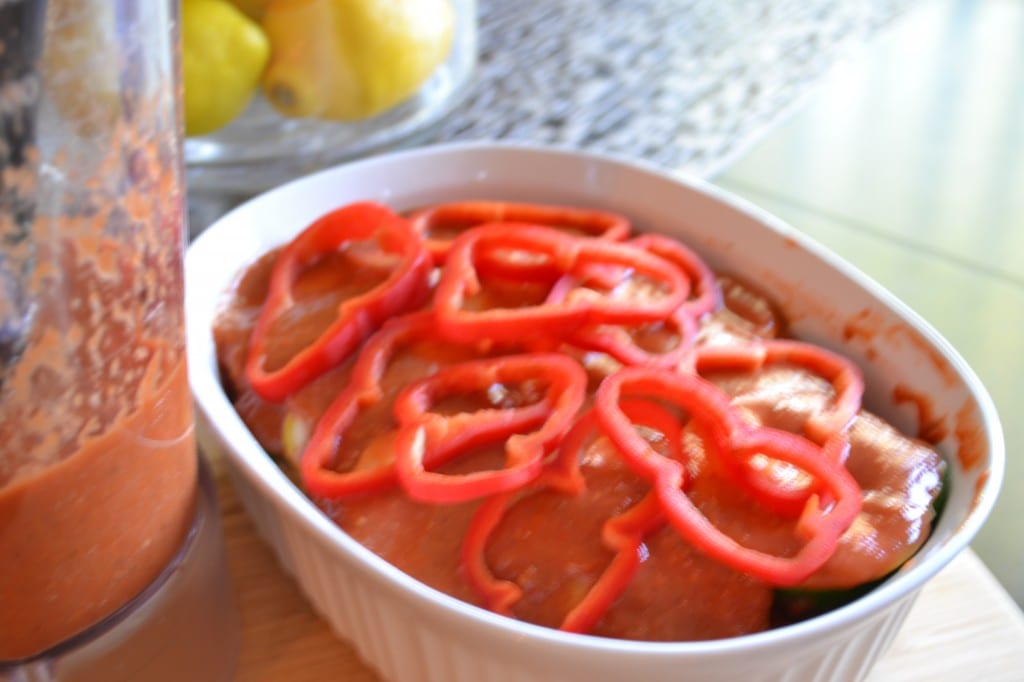 Bake at 350 degrees for 40 minutes. While that's cooking have another glass of wine and put your butter and croutons/stale bread into a food processor and mix until small magical clumps of goodness are formed. After 40 minutes pull the casserole out of the oven, and add the crumbles and bake for another 20 minutes.
The final product needs to rest for about ten minutes before you slice it.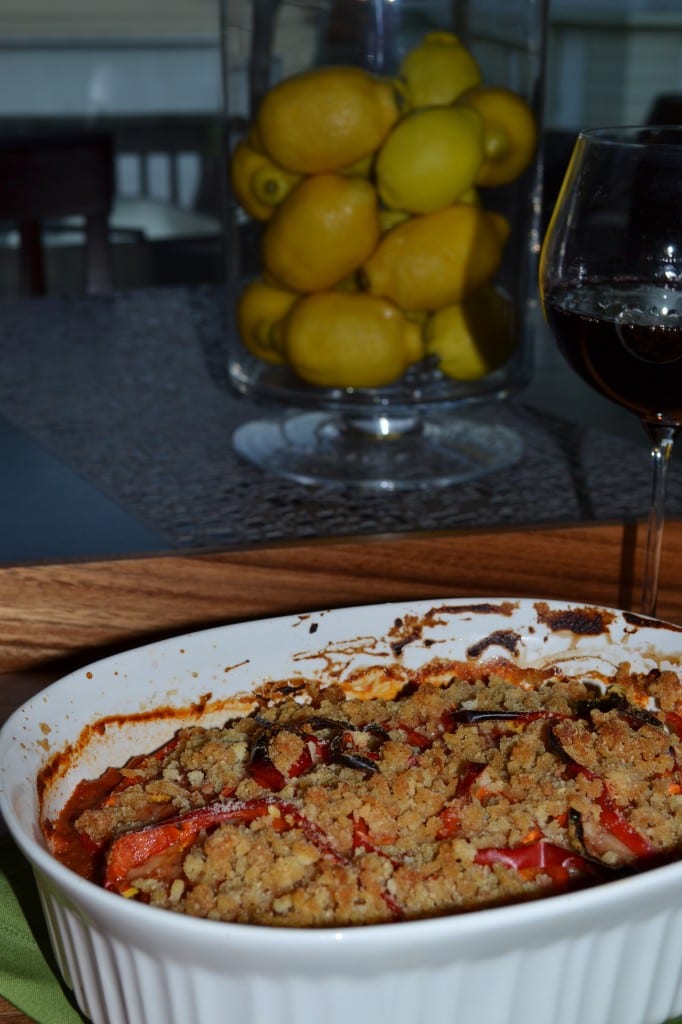 Finally, top with a little bit of crumbled Goat Cheese and Chopped Fresh Basil, and enjoy with ANOTHER glass of a beuatiful Cabernet.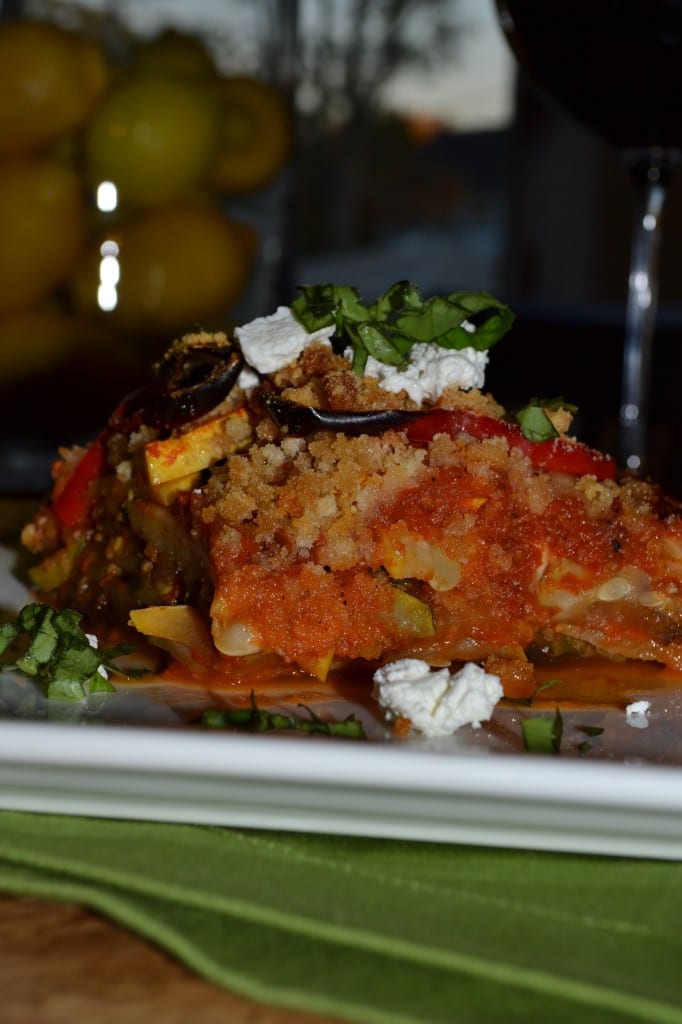 I know it's "just vegetables" but, given the right flavoring and love….. Brings a tear to my eye.
Related posts: