Cheese enchiladas with black bean sauce, also called enfrijoladas, are the perfect way to get more veggies while still enjoying all that gooey cheese. A quick sauce comes together using canned black beans. Fill the tortillas with cheese or add in your favorite meat.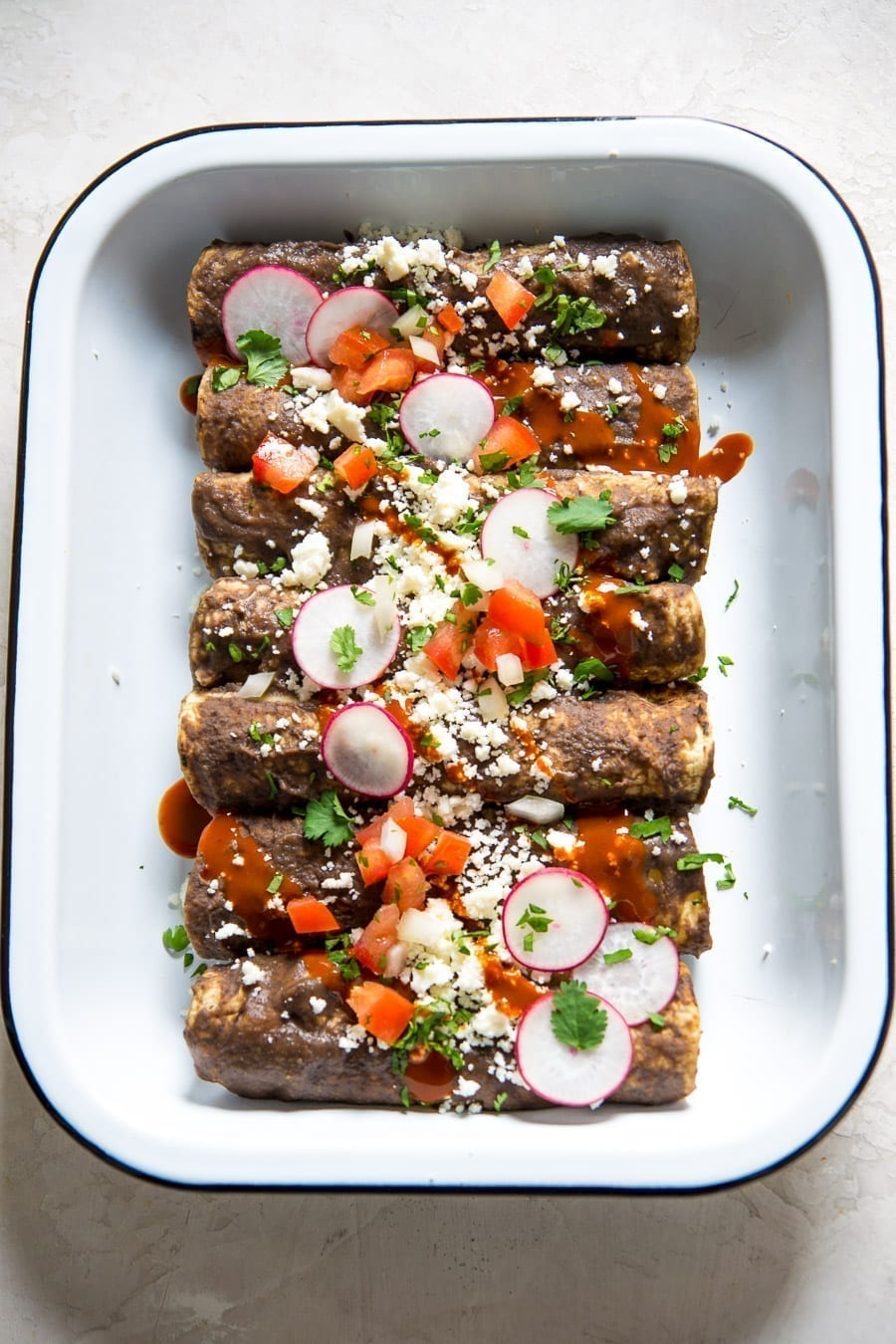 Are you a red or green enchilada sauce kinda person? I usually keep red around since I use it as the base for my drunken chicken tortilla soup.
Now, though, I have been swayed away from both sauces.
This black bean enchilada sauce is EVERYTHING!
It comes together in the blender. The sauce is made from canned chipotle peppers, canned black beans, 1/2 an onion, and some spices. You cook it to get rid of that raw onion bite and then dunk the corn tortillas right into the hot sauce.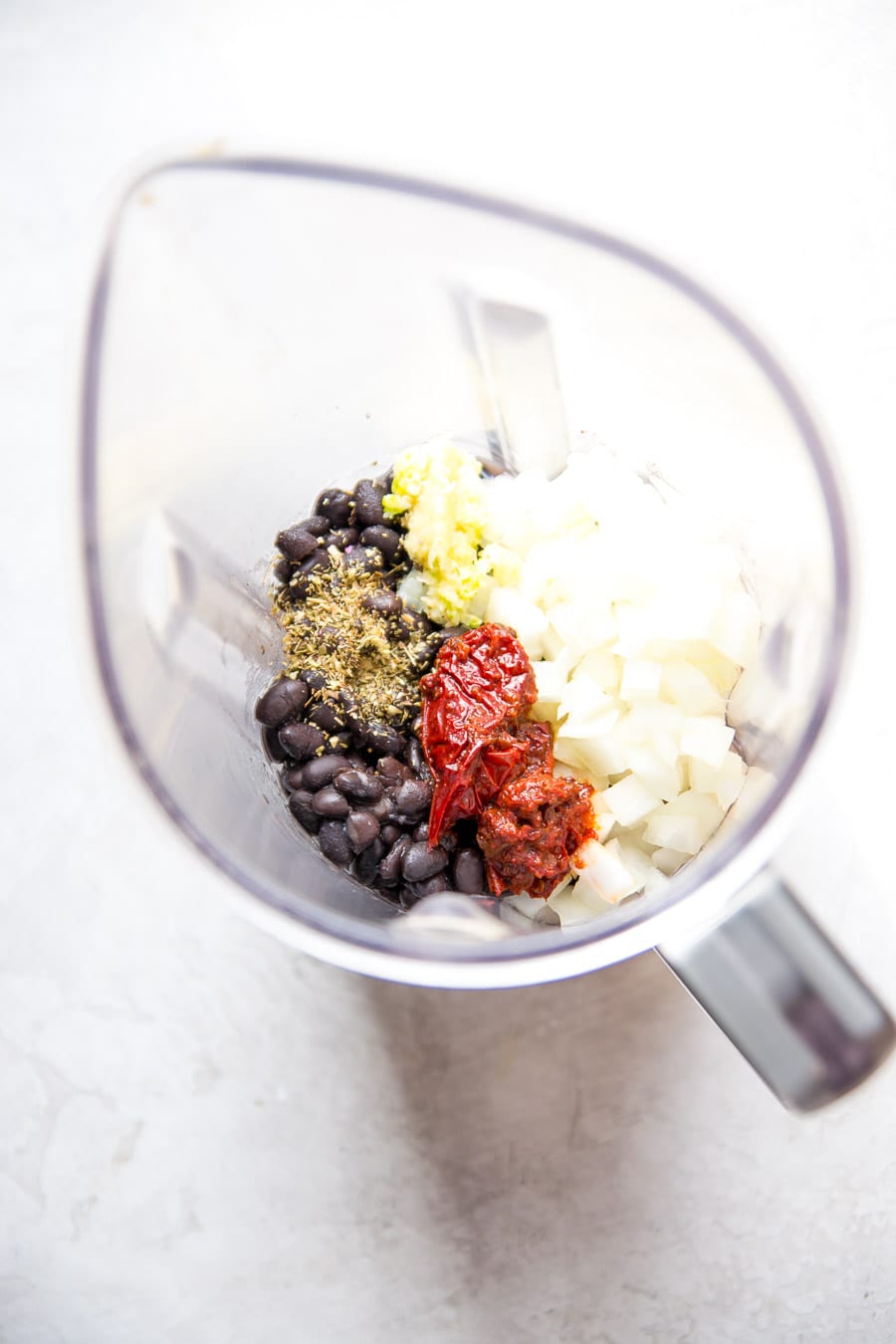 Add some crumbled queso fresco to the hot tortillas and it melts right away.
I would also serve this over some shredded chicken or even use it to make chilaquiles.
Now that I have settled your sauce debates, let's get on to talk about beans.
I always have to have beans; refried, pinto, black, whenever I eat Mexican food. I could skip the Mexican rice (gasp) but you better gimme my beans!
Mike has matured and will allow me to put exactly one tablespoon of any said bean product into his burrito bowls or on the side of his tacos.
He loves me so he has to love beans.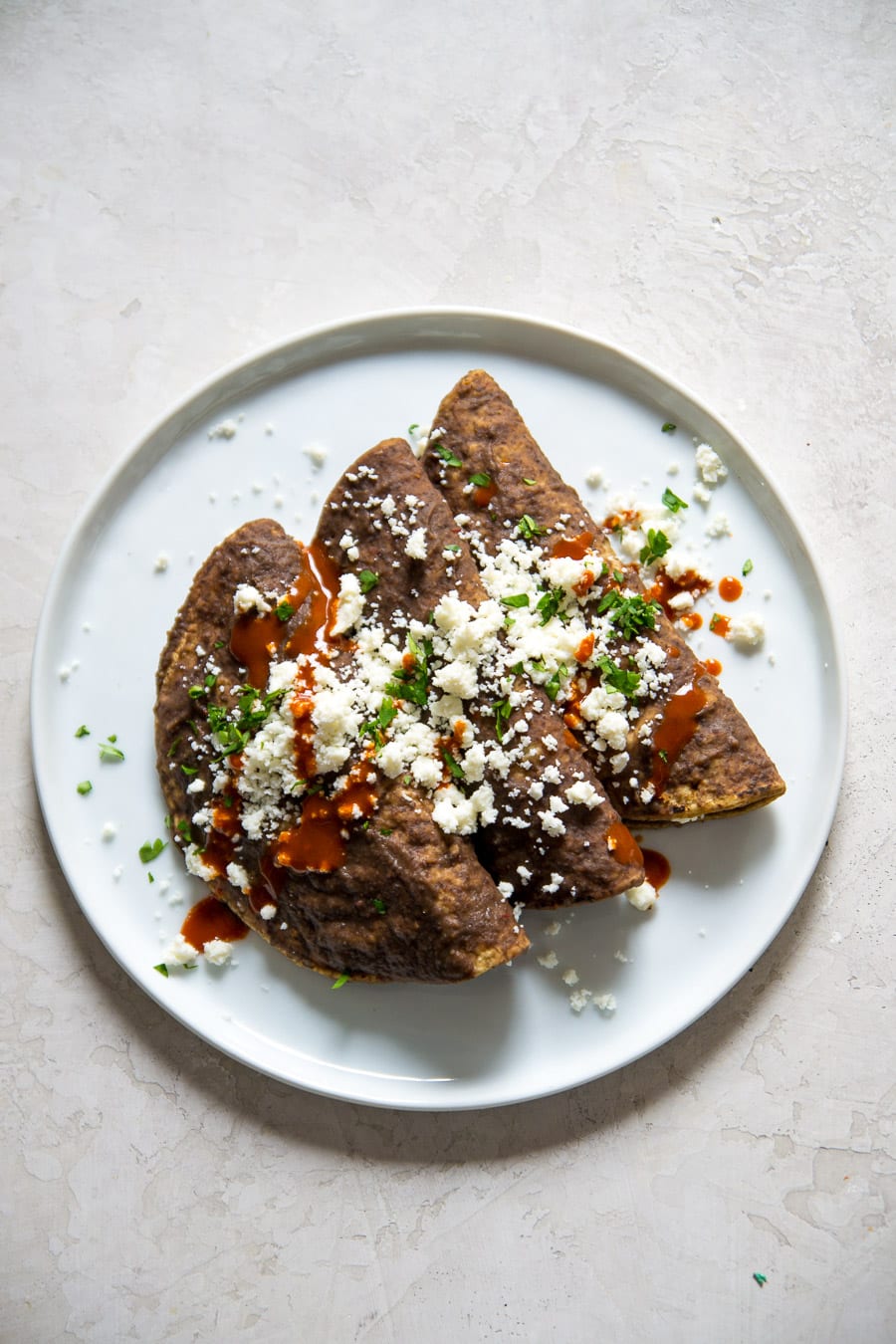 Enfrijoladas, these cheese enchiladas in black bean sauce, are the middle ground I have so been looking for with my bean hating husband.
There is so much flavor and spice, you don't even realize you are eating beans.
I cannot wait for you guys to try this sauce and report back.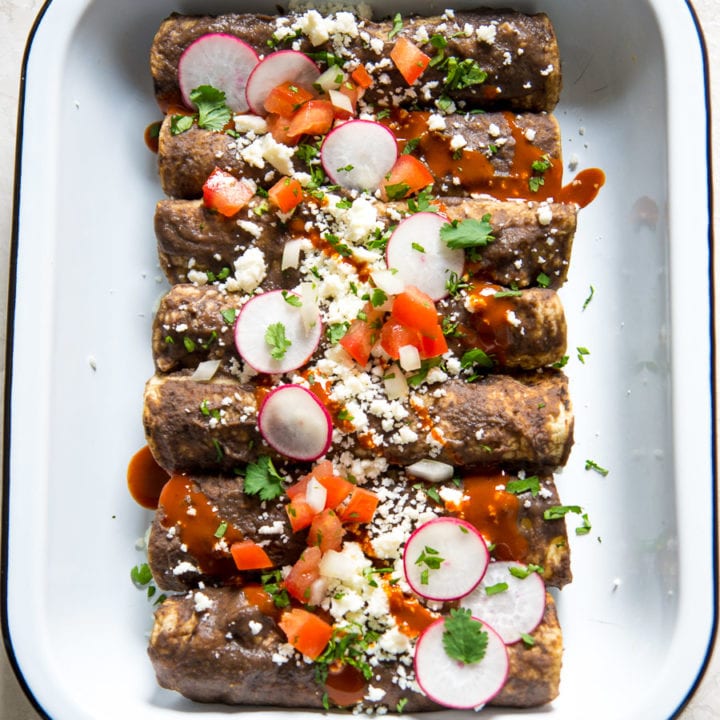 Cheese Enchiladas with Black Bean Sauce
Cheese filled tortillas rolled in a blender-made, spicy, black bean sauce.
Ingredients
2, 14.5 oz cans black beans with liquid
1/2 yellow onion, diced
2 grated garlic cloves
3-4 canned chipotle peppers in adobo
1/2 tsp salt
1/4 tsp black pepper
1 tsp ground cumin
1/2 tsp dried oregano or Mexican oregano
12 small corn tortillas
16 oz crumbled queso fresco
Instructions
Add the canned beans and liquid, onion, garlic, chipotle peppers, salt, pepper, cumin, oregano to a blender. Puree until smooth.
Add the black bean sauce to a large skillet over medium/low heat. Cook for about 5 minutes, just to get rid of the raw garlic and onion bite.
Carefully dip each tortilla into the sauce. Top with a few spoonfuls of cheese and either roll the coated tortilla or simply fold in half.
Continue coating and filling until all the sauce has been used up.
Best eaten the day of, hot out of the pan.
Recommended Products
As an Amazon Associate and member of other affiliate programs, I earn from qualifying purchases.