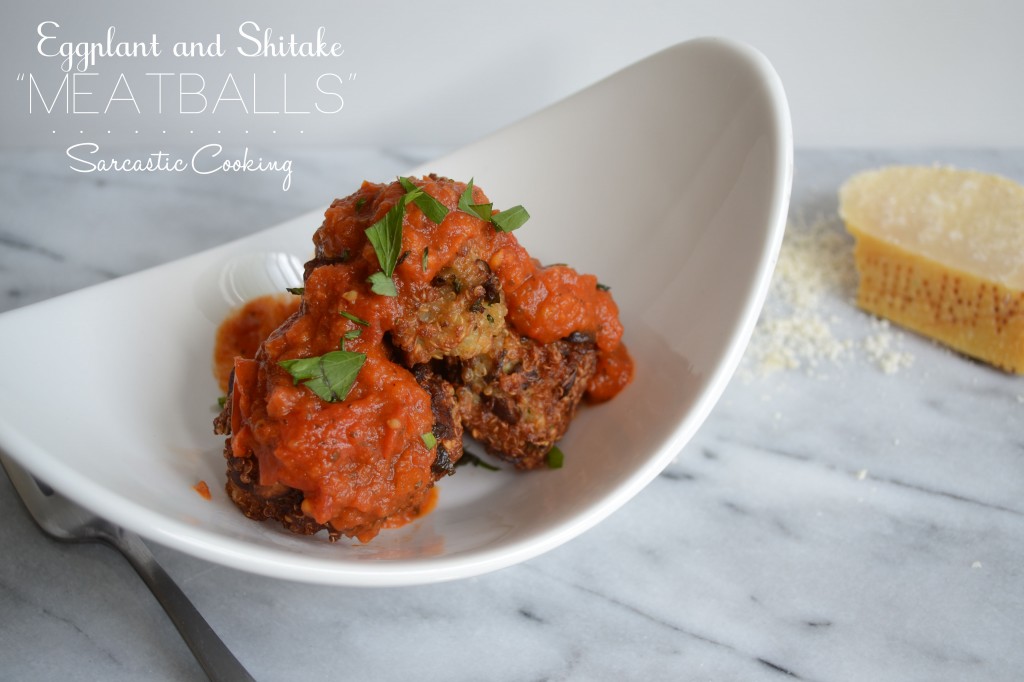 Meatless Mondays, that's a trendy thing right now, right? It has its own hashtag on twitter and everything so you know it must be popular. Hashtags, ugh, I just don't get them. I kind of was at a loss when my mom asked me to explain what it was. It was definitely a point in my life in which I officially felt old.
Back to meatless Mondays. On Mondays there is a little campaign that encourages people not to eat meat for at least that one day to improve their health and the health of the planet. I really like this idea. Not only is it beneficial to your health but cutting meat out of a meal makes the cost of your meal a heck of a lot cheaper.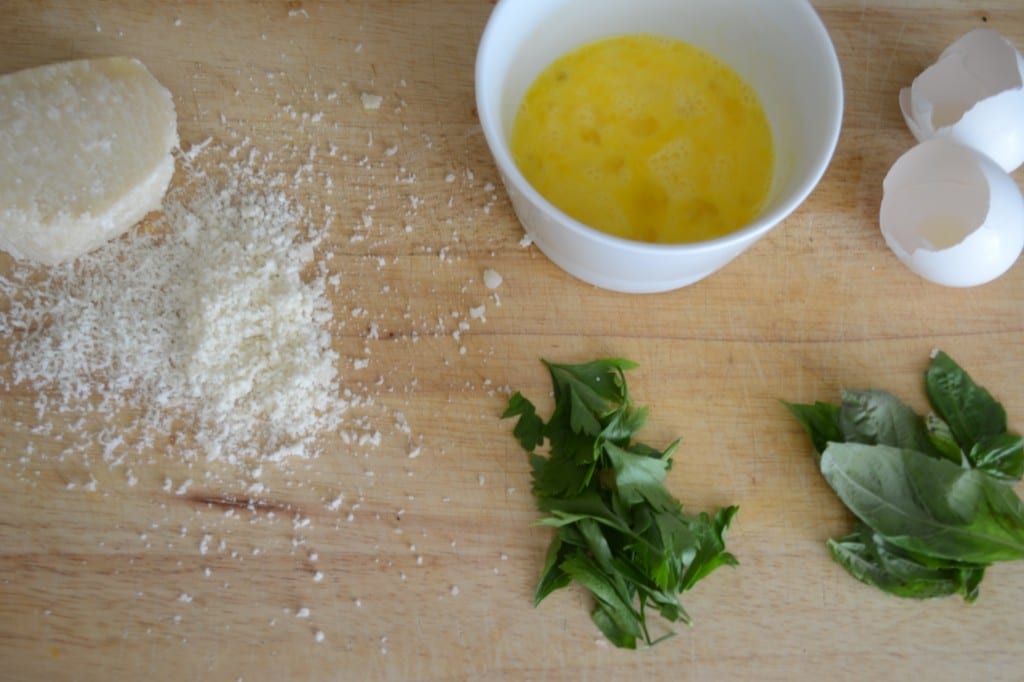 Even if I don't happen to follow this on Mondays, I at least make a meatless meal once a week for sure.
You all know how much I love making meatless things and seeing if Mike can actually figure out that there is no meat and what exact ingredients are in them. It is an evil sick game I get great pleasure from.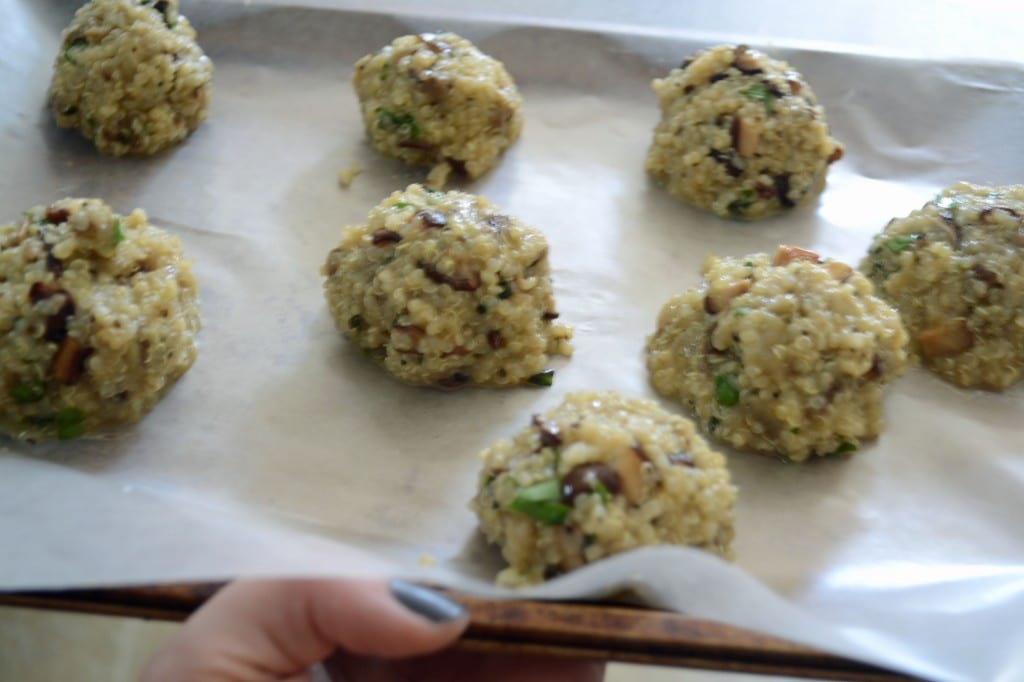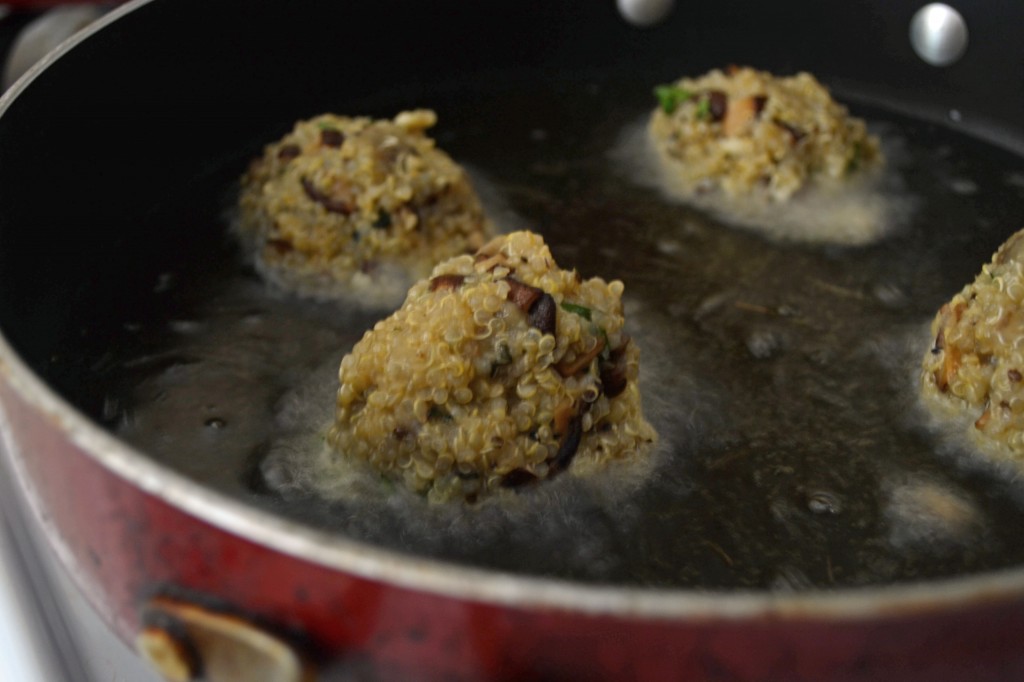 Since it is Monday and all I thought this little gem of a recipe would be perfect for your dinner tonight. Give it a shot, it can't hurt. And if Mike liked it, you know it has to be good.
"Hey he likes it. Mikey likes it!"
Also, if you guys are ever looking for great meatless options, check out some of my favorite veggie loving blogs: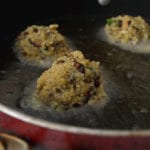 Eggplant and Shitake "Meatballs"
Cook Time
1
hour
15
minutes
Total Time
1
hour
35
minutes
Ingredients
1

Small Eggplant

1

Tablespoon

Olive Oil

4

Ounces

Shitake Mushrooms

cleaned, stems removed, and diced

¾

Cup

Quinoa

1 ½

Cups

Water

1

Large Egg

1

Egg White

¼

Cup

Grated Parmesan Cheese

2

Cloves

Garlic

grated

1

Teaspoon

Salt

½

Teaspoon

Black Pepper

Pinch

of Crushed Red Pepper Flakes

1

Teaspoon

Chopped Basil

1

Teaspoon

Chopped Parsley

Vegetable Oil

for frying

Marinara Sauce
Instructions
Preheat the oven to 350F.

Using a fork, prick holes all over the eggplant. Place the eggplant on a baking sheet and roast it in the oven for an hour, until the eggplant collapses/shrivels. While the eggplant roasts, cook the quinoa and mushrooms.

In a small saucepan, bring the 1 ½ cups of water and quinoa to a boil. Reduce to a simmer, cover with lid, and let cook for about 15 minutes. After 15 minutes, uncover and fluff with a fork.

In a small skillet, heat the olive oil over medium heat for a minute or so. Add mushrooms to pan and sauté for 7-10 minutes until golden.

Once the eggplant is cooled, slice it in half length-wise. Use a spoon to scoop out the flesh of the eggplant. Give it a chop and discard the eggplant skin. Add the eggplant, quinoa, and mushrooms to a medium mixing bowl.

Mix in the egg, egg white, parmesan, garlic, salt, pepper, crushed red pepper flakes, basil, and parsley. Mix well.

Line a baking sheet with parchment/wax paper. Form the shitake/eggplant mixture into large balls. Place the balls on the lined baking sheet. Place the sheet with all the "meatballs" on it in the refrigerator for twenty minutes while you heat the oil.

Fill a large, heavy-bottomed skillet about ¼ of the way up with vegetable oil. Heat the oil over medium/high heat for about ten minutes.

Remove the "meatballs" from the fridge, add four "meatballs" to the hot oil at a time. Fry the balls, turning occasionally, for 8-10 minutes until golden on all sides. Remove with a slotted spoon, add to a plate lined with paper towels to drain. Fry the next batch in the same way.

Serve the "meatballs" with marinara sauce and your favorite pasta.