I have decided that my love language is tacos. Yeah, tacos. These tacos to be exact. I tried to recreate some wonderful tacos Mike and I had on our honeymoon in Cabo. (BTW whenever I say Cabo instead of Cabo San Lucas I always laugh at myself and think of The Hills).
We are a year plus into being parents and our honeymoon seems like a lifetime away. Date nights have even become few and far between. As a parent you have to work harder and stay up later to try and reconnect with your significant other at the end of the day. I am tired every day of my life so what's a few more hours until bedtime so I can chat with Mike? Luckily, this weekend Mike's mom is coming over to watch Andy so we can go out with all the other crazies on Valentine's Day.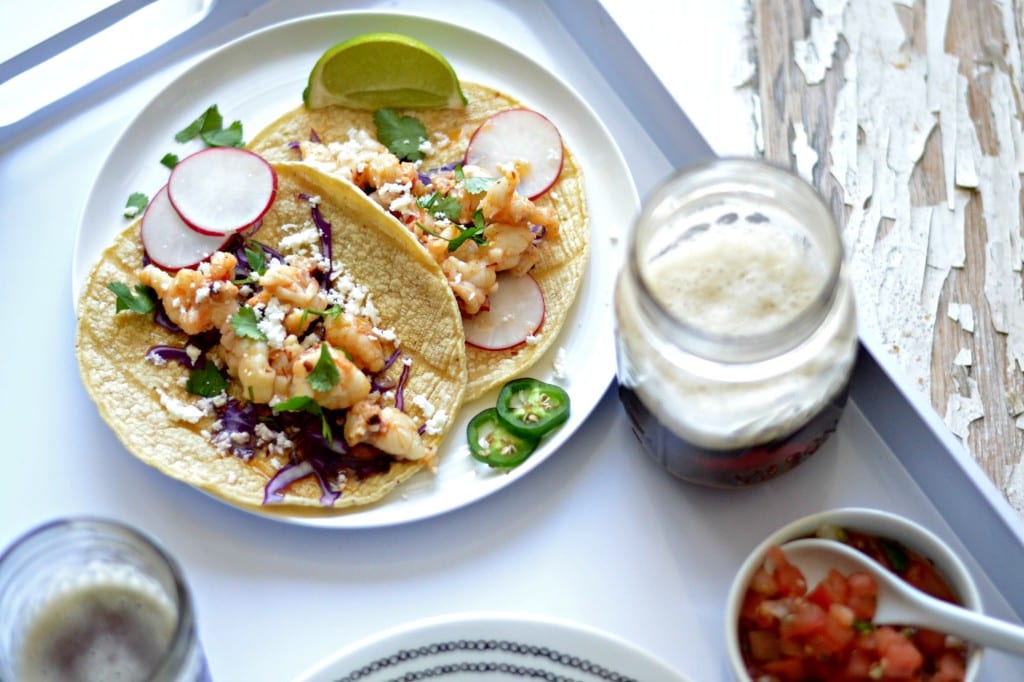 As a little precursor to our night out, I made these tacos for us for dinner the other night. Mike was pleasantly surprised. So was I because it seriously took more time to prep all the taco toppings than to make the lobster.
That is why tacos are the language of love, people. It takes soooo much time to make the guac, pico, pickled red onions, etc. You really need to love the person you are making tacos for to put that much work into dinner.
Make these tacos for the person in your life who you love! Sit there at the dinner table and speak fondly of your honeymoon. Inform your husband how lucky he is to be a man because the women's bathroom at the restaurant you ate these tacos at made ladies put the used toilet paper in a garbage can instead of flushing it. Sorry, I totally killed to mood.
Ask Mike; I am usually a mood killer. I am an awkward person.
Related posts: