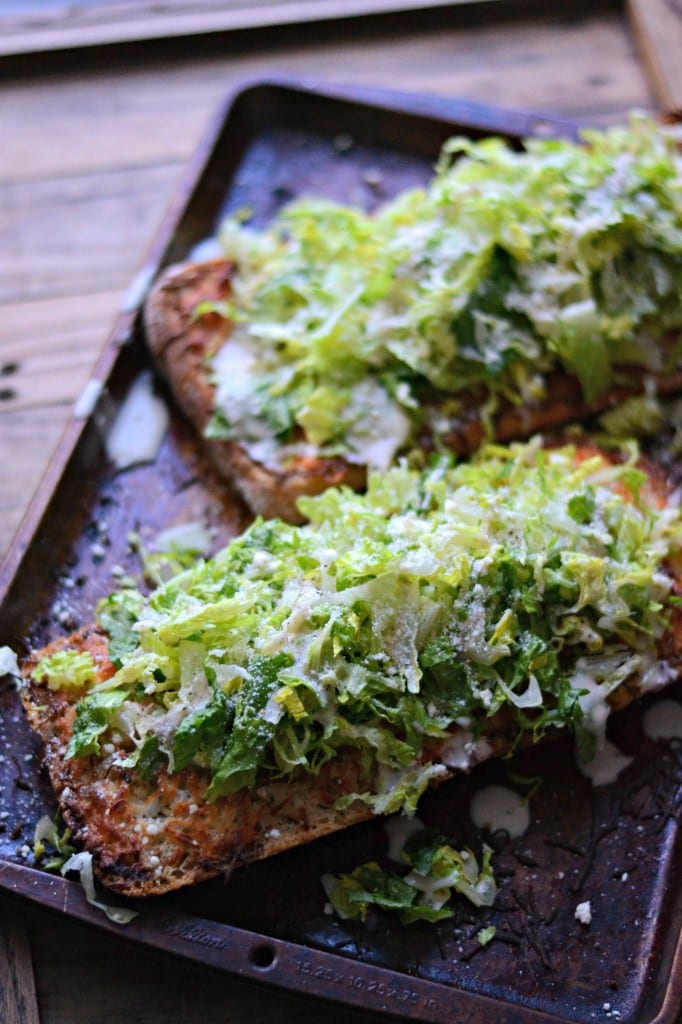 This week, people are going to be inundating you with chocolate and fancy martinis and all other things Valentine's related. Not me! I am going all in with my favorite thing in the world: cheesy garlic bread. It is only because I love you that I feel comfortable enough to share my garlic breath filled air with you.
Have you ever read one of the millions of articles about what foods never to eat on a first date? Something involving garlic is always on those lists. Well, I can tell you that it is probably a good thing that I never followed any of those lists. I guess I am a rule breaker. Ha, riiight. Yeah, and George Costanza is a "bad seed" and a "bootlegger."
Thank God I dated and married a garlic lover. Mike loves garlic more than I do. There have even been several occasions where Mike has looked at a raw clove of garlic and contemplated eating it. That is a bit much for me. Luckily, for 10 plus years I have successfully talked him out of that act.
On our first real date we ate cheesy garlic bread and pizza. Yes a carb appetizer before a carb dinner. We are those people! Don't hate.
There might have been a salad situation included with our pizza. If I am remembering correctly, I got both portions of salad. That is probably one of the reasons Mike fell in love with me right then and there. I am the person that will always eat his serving of salad.
I am also always the person that will eat enough garlic to balance out the amount of garlic he ate so neither one of us feel self-conscious about the fact that if vampires did exist we would not have to worry about them coming within 100 feet of us.
And that is why I have brought you an easy, cheesy garlic bread topped with Caesar salad! This is the perfect Valentine's Day appetizer. It would be a nice preface to a shared plate of spaghetti and a meatball rolled across the table by your significant other using only their nose. I don't care what you guys say; Lady and the Tramp is pretty romantic, even if it is about a few dogs.
I will be back with a less garlicky and more romantic recipe on Thursday! For now, enjoy the garlic breath.
Recipe adapted from Sheet Pan Suppers
 by Molly from Dunk and Crumble
Related posts: