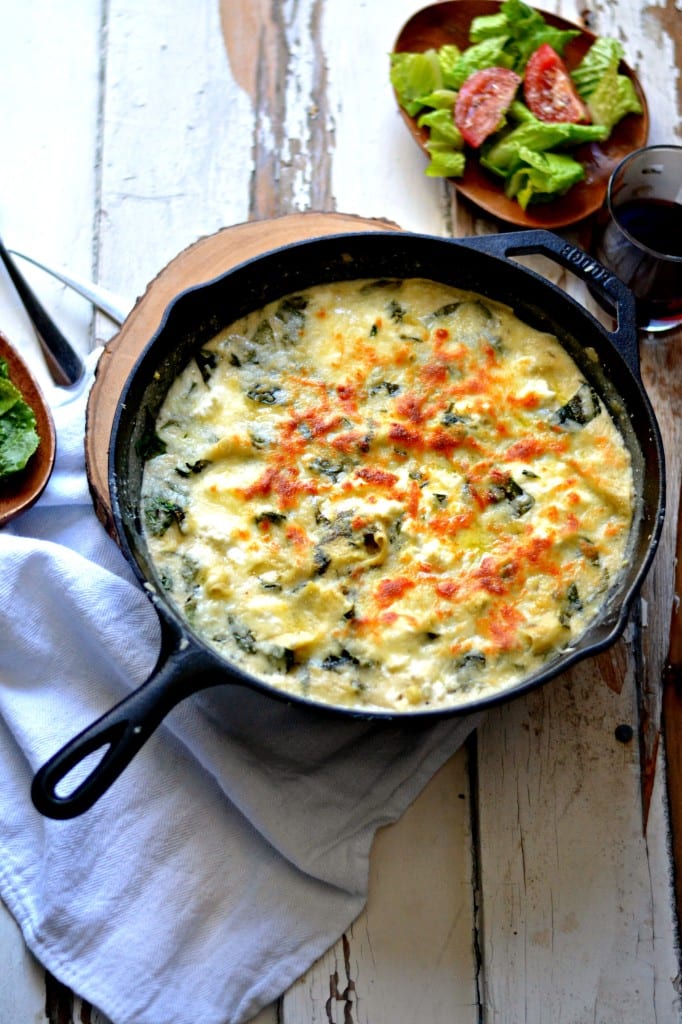 I'm not gunna do what you guys think I'm gunna do. I'm not gunna talk about the stuff that is outside on my lawn, front steps, and driveway. Talking about how hard it is to carry on with real life while the stuff I'm not talking about is on the ground is kind of hard to do. Plus, Netflix.
Winter makes me crave comfort dishes. It also makes me so thankful for the forgiving stretchy waistband in yoga pants. Comfort food for me is bread (plus or minus soup), but for Mike that means lasagna.
I like lasagna too, but it is suuuuuuuch an ordeal to make the two sauces, make sure you have enough cheese, make sure you have enough sauce, make sure you remembered to buy lasagna noodles and then you have to let it sit! You can't even dive right in. I don't think Mike fully appreciates what a process lasagna making is.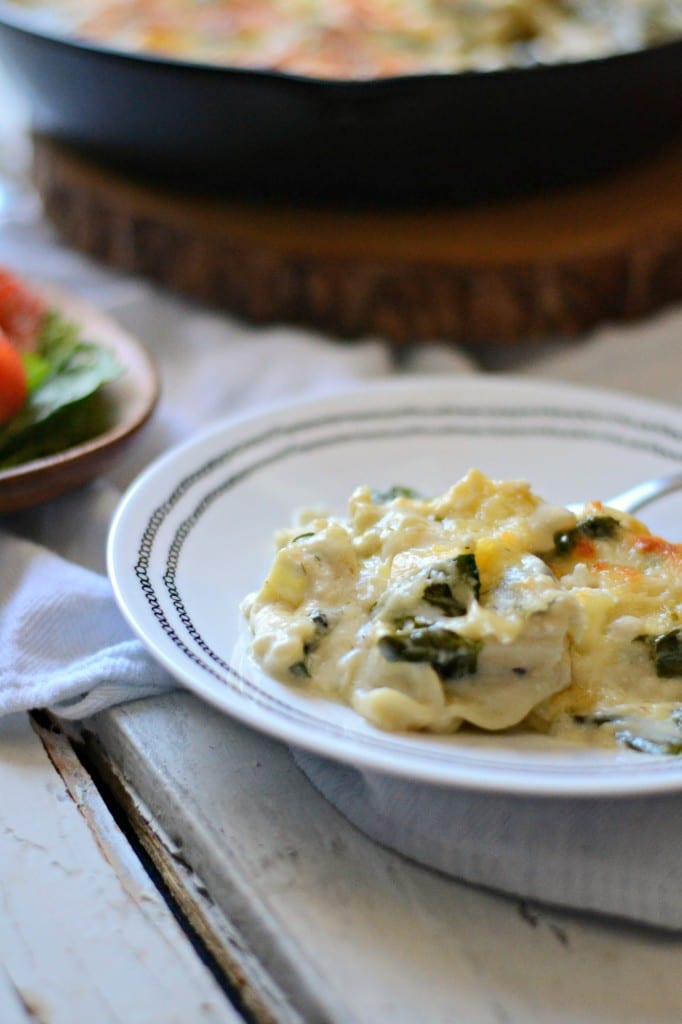 Enter skillet lasagna. All your lasagna deliciousness in one pan! This way you don't have to have two bubbling cauldrons of sauce going while trying to parboil noodles. Oh! And this way you don't have to worry if, for example, let's say you only had a little bit of ricotta left over because a certain baby liked it mixed into his tortellini because, God forbid, he eats what we eat. Just as an example.
Since I am a totally health conscious individual (scoff), I threw in some fresh spinach. That is also because I can't let Mike eat a meal without some sort of vegetable in it or on the side.
Related posts: