For the record, I have never been one to buy into the hokey sentimentality of Valentine's day…Until this year.
Maybe it is the haze of newlyweddedness that is still making my normally Larry David-esque perspective a little more rosy that usual. Who knows.

This year I turned into a love-crazed Martha Stewart. I made my husband a present I saw on Pinterest, I made a homemade felt heart garland; I also went to town making sweets for my sweetie that neither of us really needs to eat.
I think that what happened in all honesty is that you work on planning a wedding and get stressed from all of that business, and then you get married, go on a honeymoon, and you are back to your lovey-dovey unstressed normal self again. Then the reality of marriage sets in. You go back to your day-to-day routines and you pay bills and talk about planning for the future, serious stuff.

Amidst all of that you sometimes lose that lovey-dovey-ness that the two of you had on your wedding day or even back in the old days when you were dating and your then boyfriend carrying a cinderblock across your small college town to prove his love for you was all you needed for a smile.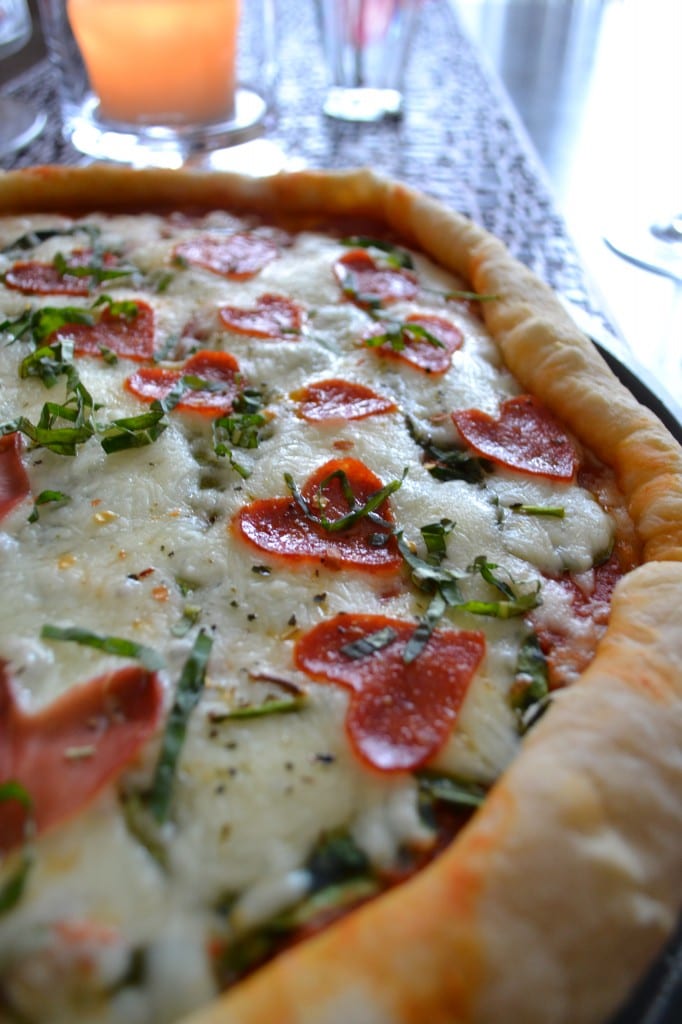 (Note: Yes, that really happened to me. My husband, who is the boyfriend from the aforementioned story, decided that after a night out on the town, the only way to truly prove his love for me was to carry a cinderblock we encountered along our walk home, all the way back to my apartment. My friend and I thought this was a stupid idea. He took that as more of a challenge and lifted the cinderblock over his shoulder and took off at a run. My friend and I continued at our leisurely pace. We eventually got to our apartment only to find my husband sweating profusely, red-faced, and sitting on top of the cinderblock waiting for our arrival. Dumb? Yes. Did he need to do that to prove his love to me? No. But, he did anyway. To this day that stupid story always brings a smile to my face.)
So, this year, I used Valentine's Day as a PS on my life. I used this day to remind the people I care about just how much I do love them.  It isn't expensive or showy, it is just right from my DIY heart.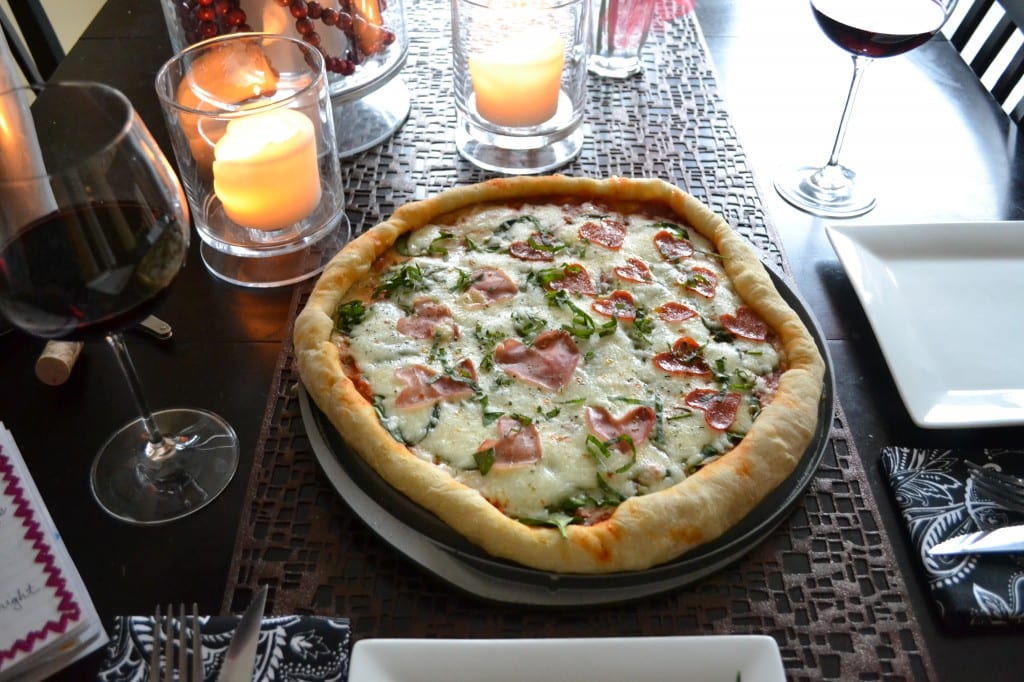 I didn't make anything very complex of foodie. I just kept it simple. I made a pizza with my homemade marinara, spinach, and little hearts made out of pepperoni and prosciutto.
For dessert, chocolate cupcakes with cream cheese frosting and little proseco and strawberry jello cups topped with some whipped cream.

Ingredients for the Prosecco Gelatin (makes 12 little cups)
2 ½ Packets of Gelatin Powder
1 Cup of Cold Prosecco
2 Cups of Prosecco
2 Tablespoons of Sugar
12 Strawberries, diced
Whipped Cream

Pour the cup of cold prosecco into a medium bowl. Add the gelatin powder to the cold prosecco. Whisk to combine.
Add the remaining two cups of prosecco and the sugar to a small sauce pan and bring to a simmer for five minutes.
Add the hot prosecco to the cold prosecco and gelatin mix. Let stand at room temperature for five minutes.
Toss a few of the diced strawberries into the bottom of each cavity in a 12 cavity muffin tin. Spoon the gelatin mixture into each cavity. Let stand in the refrigerator for at least four hours.
Top with whipped cream and a strawberry for garnish.

There it is. Whoop de doo! Valentine's day is just another day in our lives. Just don't let it pass without making sure all the important people in your life know how much you love them.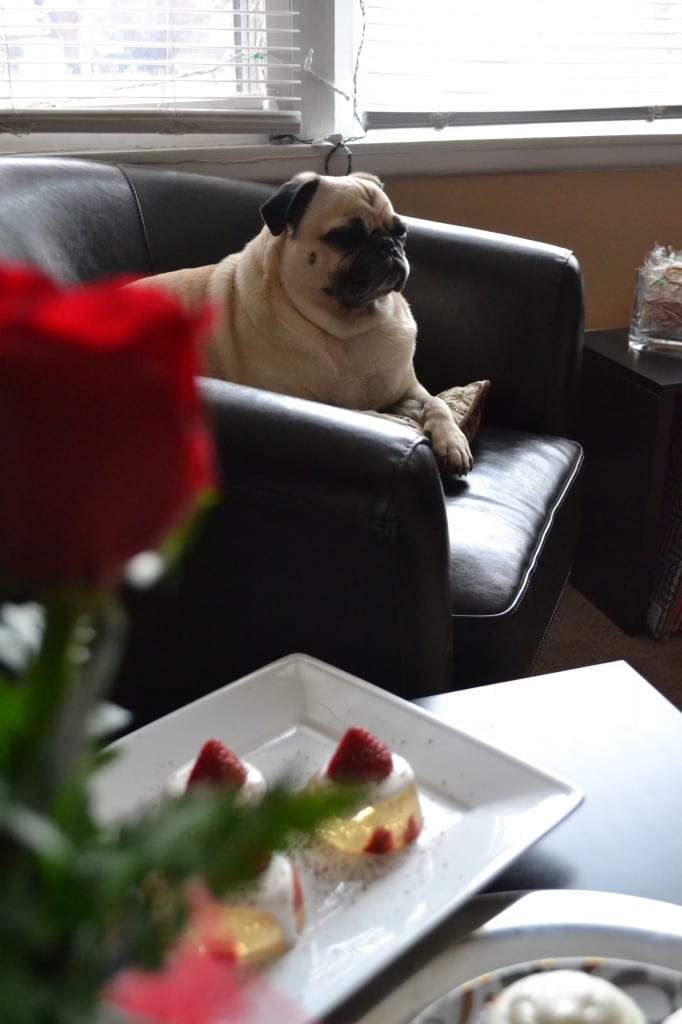 P.S. I love you!
Related posts: