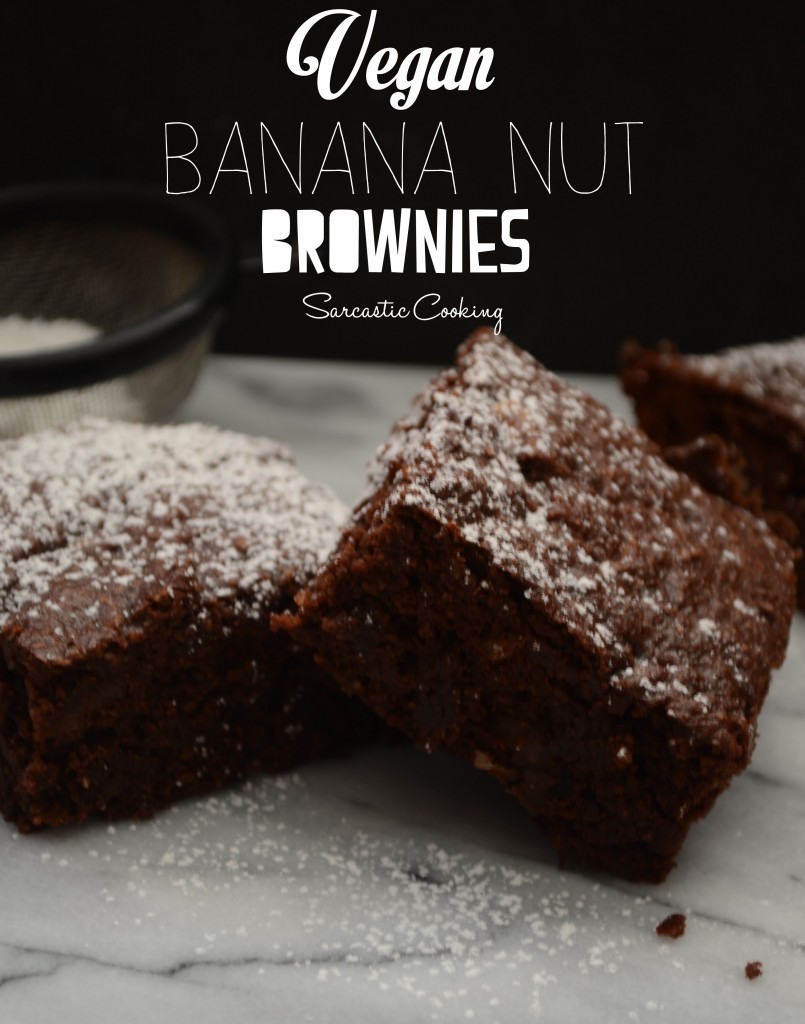 I am sorry I have been on a bit of a baking and sweet kick the past two weeks. I blame my husband. If he wasn't such a willing test-taster and his fellow school teachers didn't eat all the treats I send to school with him, I probably wouldn't make as much. Hmmm…. Maybe that's not entirely true.
I love a good cookie or cake or brownie every now and again, but I don't love the feeling of guilt afterwards. Since I do bake, I know how much sugar, butter, milk, eggs, etc. go into each little bite of heaven. Don't get me wrong. Those things do indeed make dessert worthwhile. But when you are trying to eat balanced and already packing on some additional baby-related pounds, you sometimes worry about these things.
With every bite of a sweet I take, I can hear my copy of What to Expect When You're Expecting opening its pages like a mouth (just like the Care of Magical Creatures books from Harry Potter) and shouting at me, "Empty calories! Spend your extra calories on something that is GOOD for you!"
So, I came up with my own twisted solution. Every now and then I like to dabble in what I like to think of as healthier baking. Recently, I fell in love with a vegan brownie recipe and decided to make it my own. Now, this recipe is not totally healthy, it still has a teensy-ish bit of sugar. But, it does not have eggs, butter, or milk. Plus I threw in some bananas and walnuts for extra good measure of healthiness.
I love these brownies because when Mike is reaching for the sleeve of Oreos, I can at least feel a little bit superior when I reach for one of these guys instead. Hey, I am hormonal and just about 8 months pregnant right now—whatever gets me through the day, people.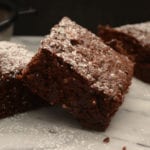 Vegan Banana Nut Brownies
Prep Time
1
hour
30
minutes
Total Time
2
hours
2
minutes
Ingredients
1 ½

Tablespoons

Ground Flax + 3 Tablespoons Water

whisked

3/4

Cup

All-Purpose Flour

1 ½

Cups

Almond Meal

1/2

Cup

Unsweetened Cocoa Powder

1/2

Teaspoon

Kosher Salt

1/4

Teaspoon

Baking Soda

1/4

Cup

+ 2 Tablespoons Melted Coconut Oil

1/2

Cup

+ 1/4 Cup Non-Dairy Chocolate

1

Cup

+ 1/4 Cup Organic Cane Sugar

1/4

Cup

+ 2 Tablespoons Almond Milk

2

Ripe Bananas

mashed

1

Teaspoon

Vanilla

1/2

Cup

Finely Chopped Walnuts
Instructions
Preheat the oven to 350 degrees F. Line a 9-inch square baking pan with parchment paper and grease all sides with a little coconut oil. Set off to the side for later.

In a small bowl, whisk together the flax and the water. Set off to the side until ready to incorporate.

In a large bowl, whisk together the flour, almond meal, cocoa powder, salt, and baking soda.

In a medium heatproof/microwave safe bowl, microwave the chocolate and the coconut oil for a minute. Stir until all the chocolate has melted.

Whisk the flax mixture, sugar, almond milk, bananas, and vanilla into the melted chocolate and coconut oil.

Add the wet ingredients to the dry ingredients. Using a rubber spatula or wooden spoon, mix all the ingredients together, until there is no visible flour. The mixture is kind of dry so don't think you did anything wrong. Add in the walnuts and stir to evenly incorporate.

Add the batter to the prepared pan. Use your hands or the rubber spatula to press the batter into all corners of the pan. Bake the brownies for 32 minutes. Let the brownies cool in the pan for at least an hour and a half before removing and cutting.
Recipe Notes
You can reduce the amount of sugar. However, it will make for a more cakelike brownie.
Recipe adapted from Oh She Glows.