A great friend of mine (who strangely enough is not a "kid person") thought it might be fun to have a monthly feature of kid friendly or kid inspired meals. So, here it is: Kate's Corner!
Not only is this feature dedicated to my amazing, creative, and fun niece, Kate, but to all the adults that still love a good sugar rush, plain food, or still refuse to eat vegetables.
Let's face it there is a tiny corner inside all of us that still wishes it was socially acceptable to wear footie pajamas, have your mom read you a bedtime story, or even take over the playground swings and try to swing so high that you would swing all the way around.
This is nothing to be ashamed of. If we didn't have that little innocent glimmer inside of us, think of how boring we'd all be!
We need to embrace that little kid inside of each of us that thought pickle and sour cream sandwiches were awesome (so what! it is), or ran an imaginary detective agency with her brothers (one brother may have been forced to pretend to be our crime-sniffing dog), and dreamed of one day being a dolphin trainer.
Funfetti speaks to my inner child. It makes me want to eat a million cupcakes and not care that I have frosting all over my face! (If you don't know what Funfetti is then I feel terribly sorry for you. But it's ok, I will educate you on its awesomeness.)
One of my best friends openly admits to her love of Funfetti. When I recently told her about this recipe, her eyes lit up.
I felt like I was talking to that little kid inside of her that loved candy and cookies, collected N*SYNC paraphernalia, and played with Barbie's.
So, in honor of two of my best friends, Kate and the Funfetti queen…. FUNFETTI PANCAKES!!!
Pancakes are amazing. Funfetti is awesome. It's a perfect union.
Seriously, if this does not bring a smile to your face, you might want to take some time and reevaluate your life because you may have lost that little kid spirit inside of yourself!
Ingredients for Pancakes
1 Cup of Water
1/3 Cup of Vegetable Oil
3 Eggs
1 Box of Pillsbury Funfetti Cake Mix
Ingredients for the Strawberry Preserves
1 Pint of Fresh Strawberries, hulled and quartered
The Juice of 2 Lemons
2 Cups of Sugar
 
Blend cake mix, water, oil, and eggs in a large bowl until moistened.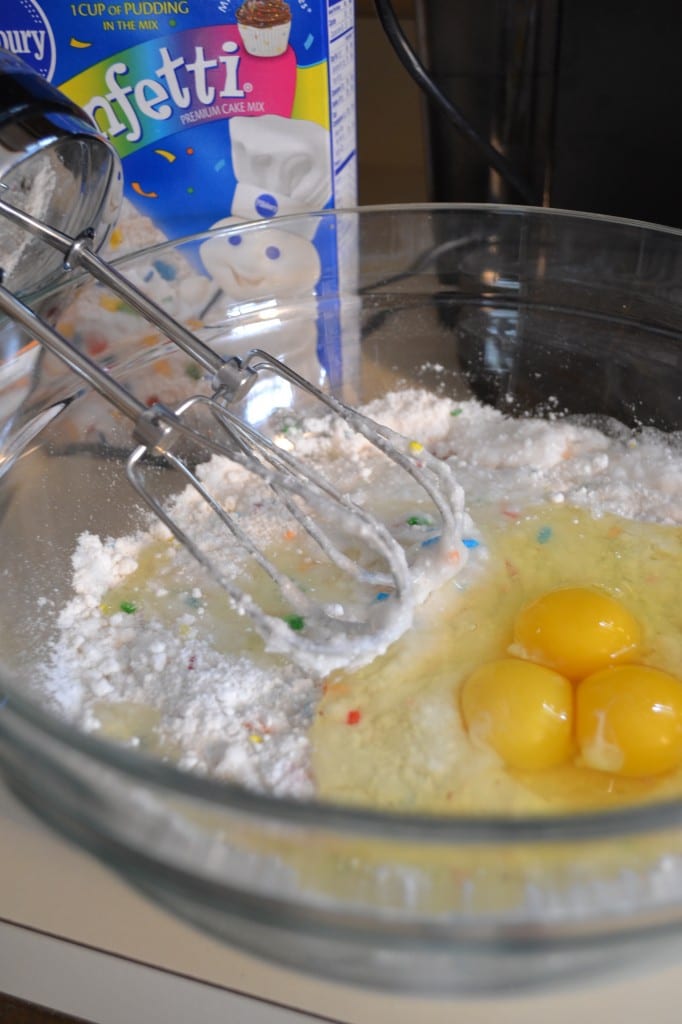 Using a hand mixer beat the mixture until it is smooth.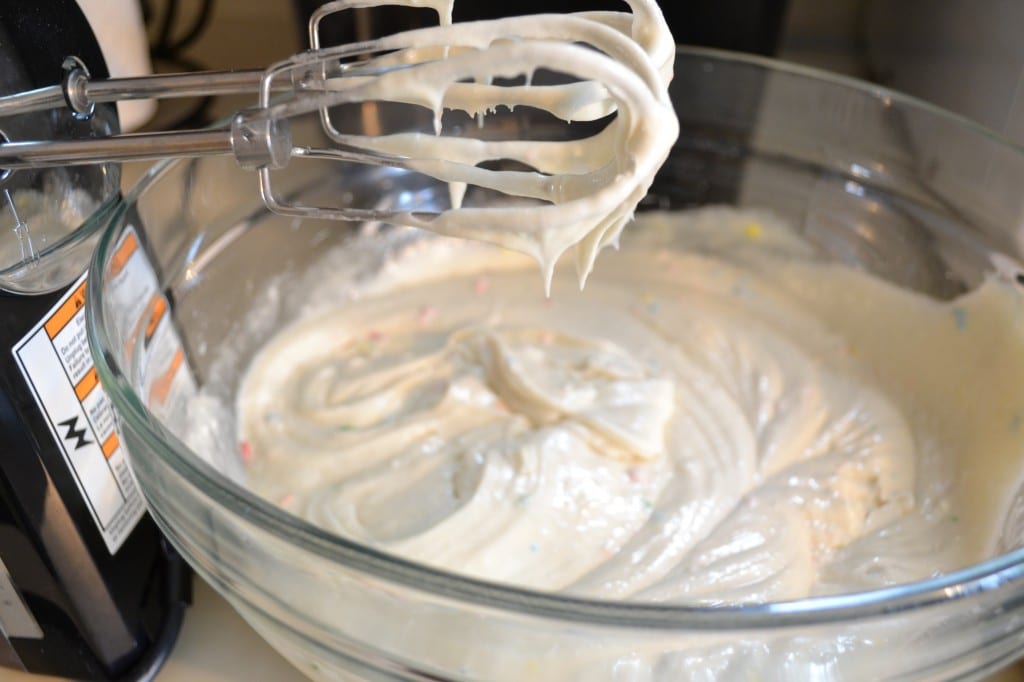 Heat a greased large pan or griddle over medium low heat.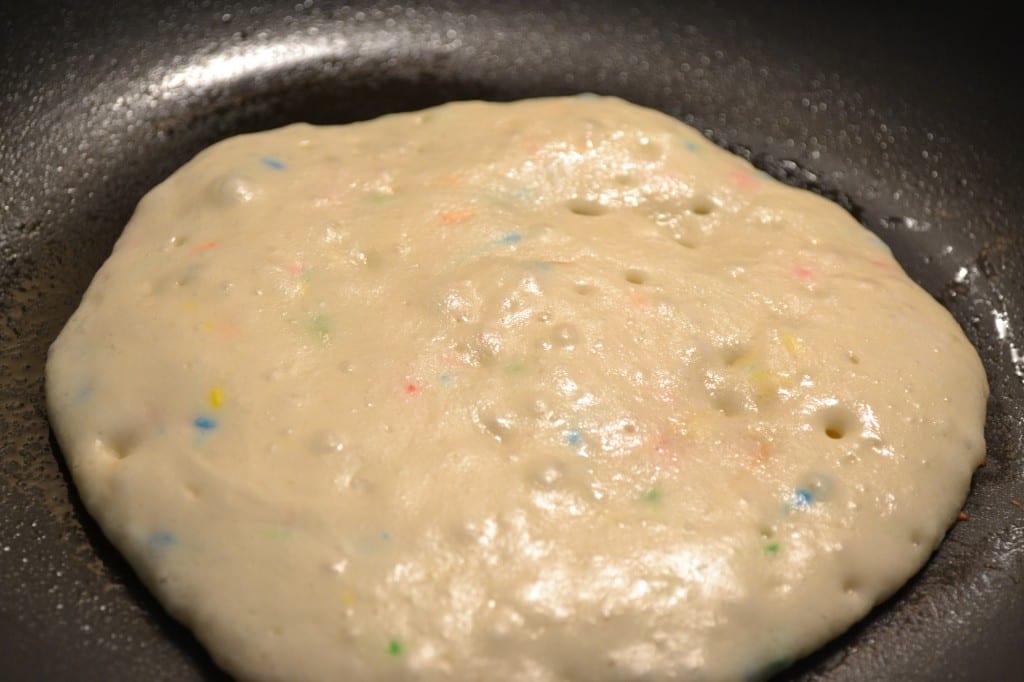 Pour a ladle full of batter into the center of the pan. Form as good of a circle as you can.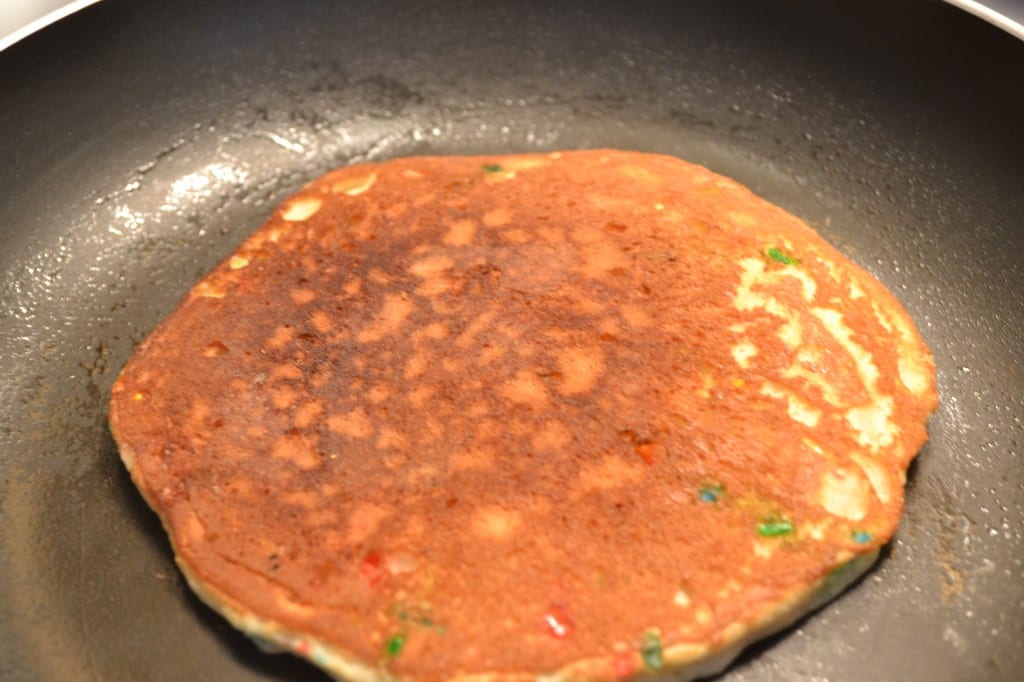 Cook until bubbles form on the edges. Flip the pancake.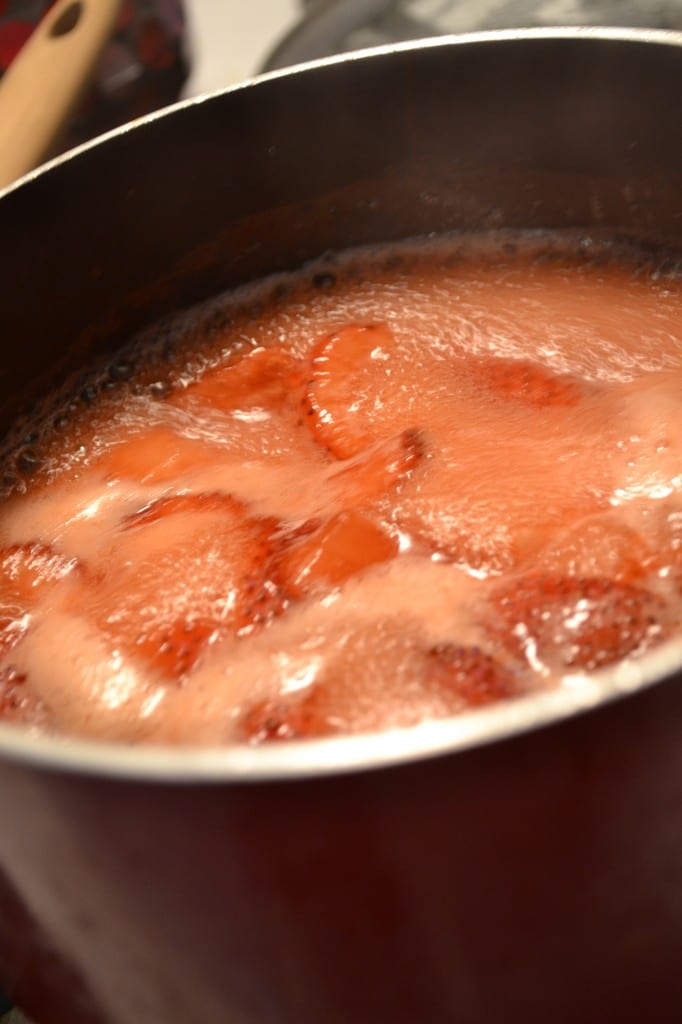 Cook second side for about 3 minutes.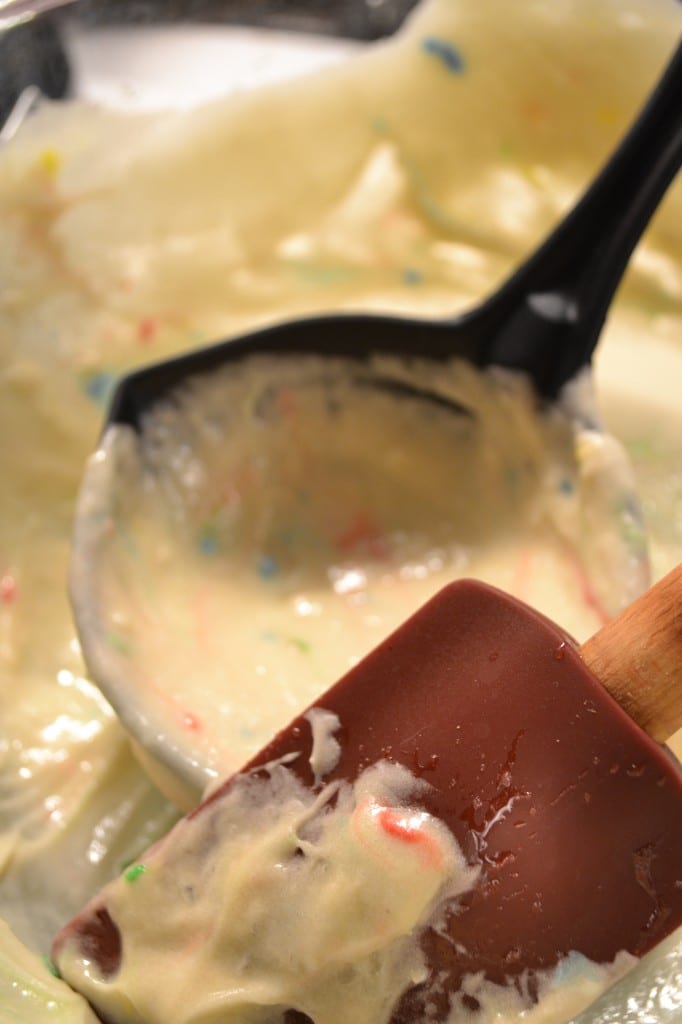 Add the lemon juice and sugar to a small pot.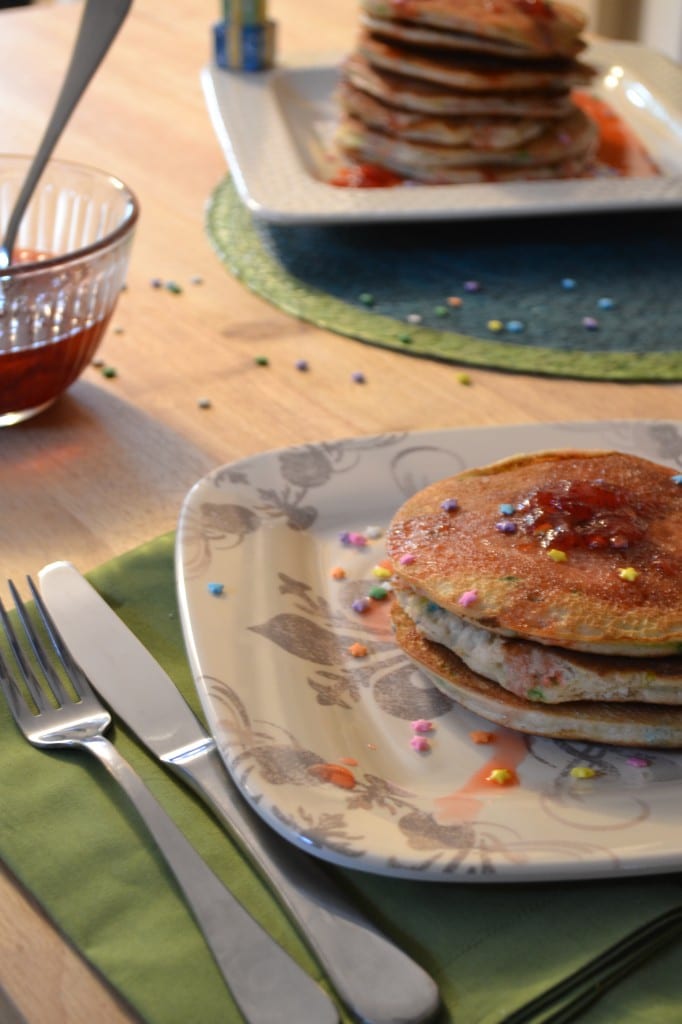 Cook over low for ten minutes. When the sugar has dissolved, add in the fresh strawberries.
Cook the strawberries over low heat (at a slow boil) for 20 minutes.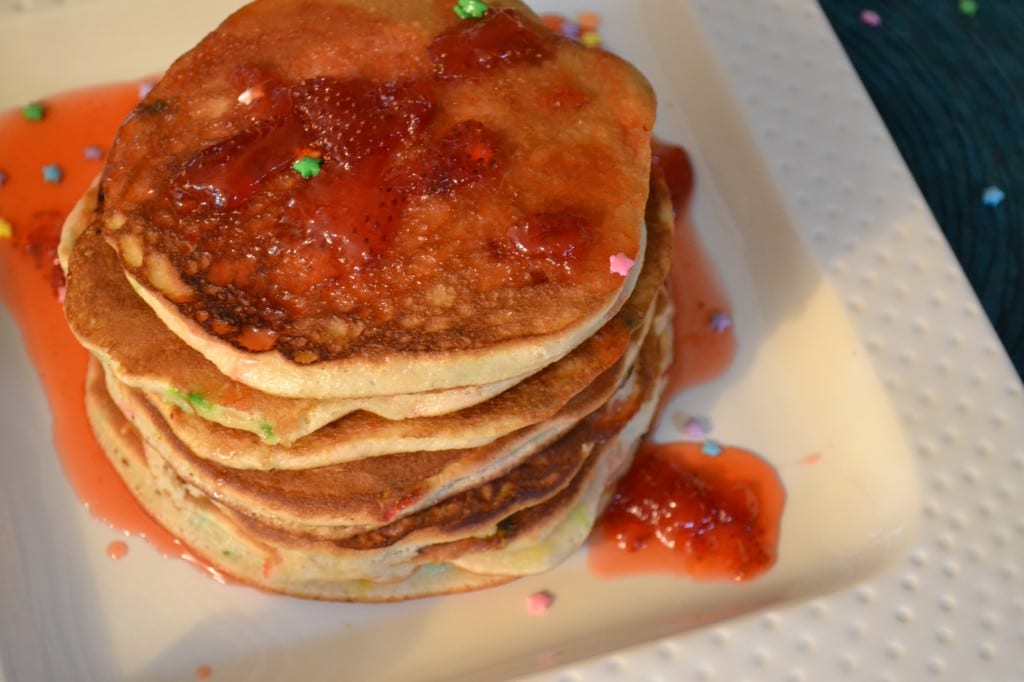 Let the mixture cool.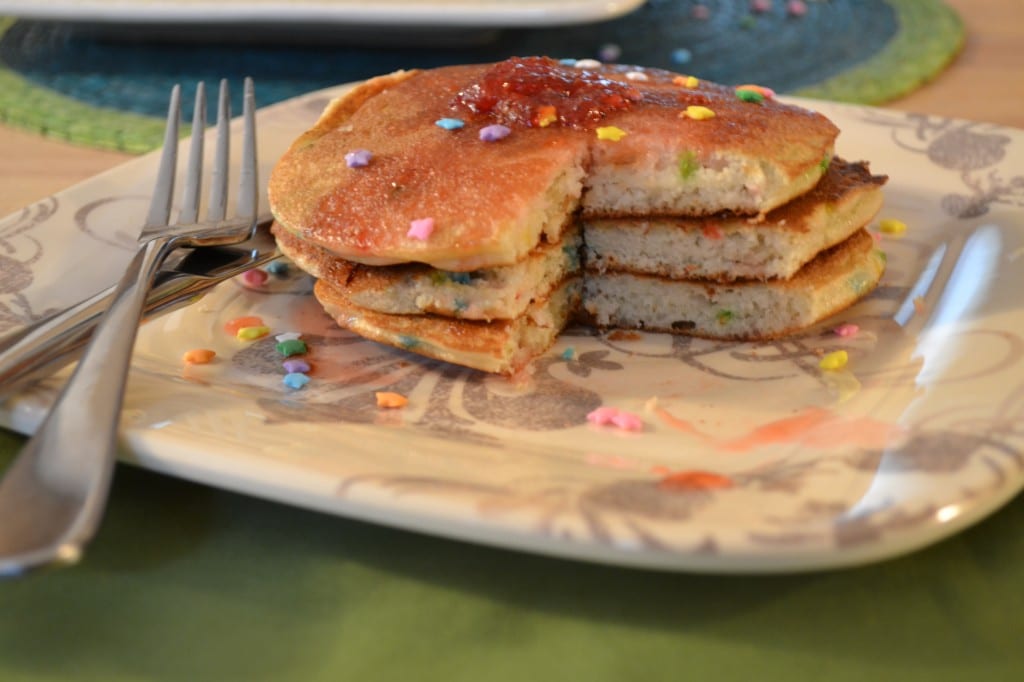 Pour liberally over Funfetti pancakes, then, you stuff!
Beware. You start eating one and the next thing you know you're dancing around the kitchen island singing to yourself about the awesomeness of Funfetti, and then the whole plate of four pancakes is gone!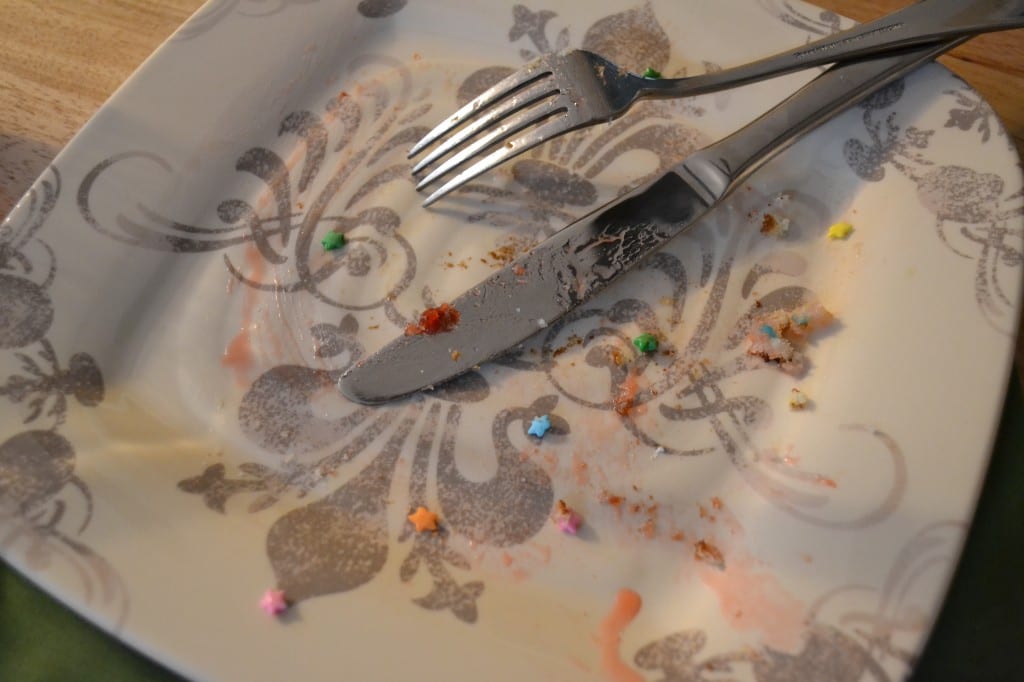 Related posts: