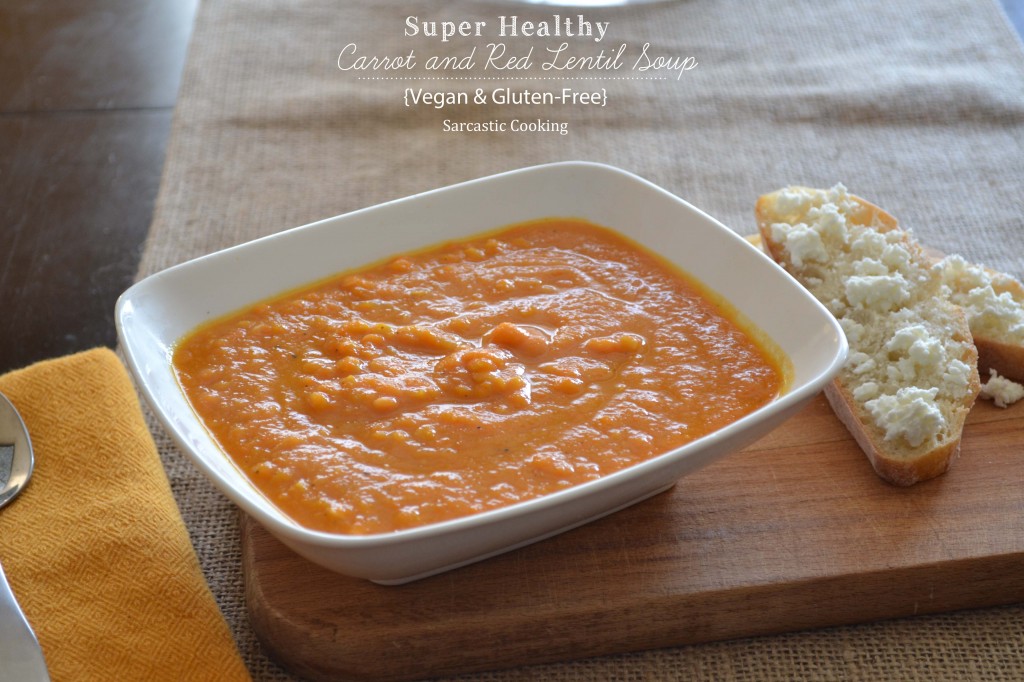 Hello, my name is Stefanie, and I have a snacking problem.
This problem only rears its head this time of year in which desserts, dips, and appetizers are plentiful.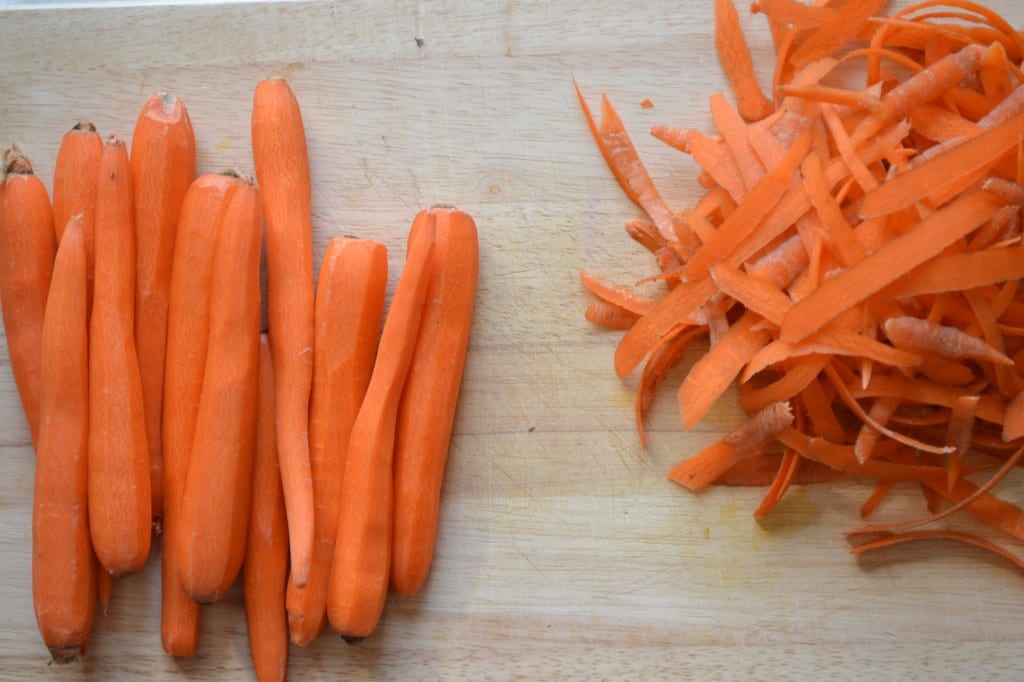 For example, yesterday I was baking and baking and baking, alllll day. I just wanted to get done with it already, so instead of stopping for lunch, what did I do? I grabbed a handful of cherry tomatoes, the container of buttermilk ranch dip, and dipped and snacked in between batches of cookies.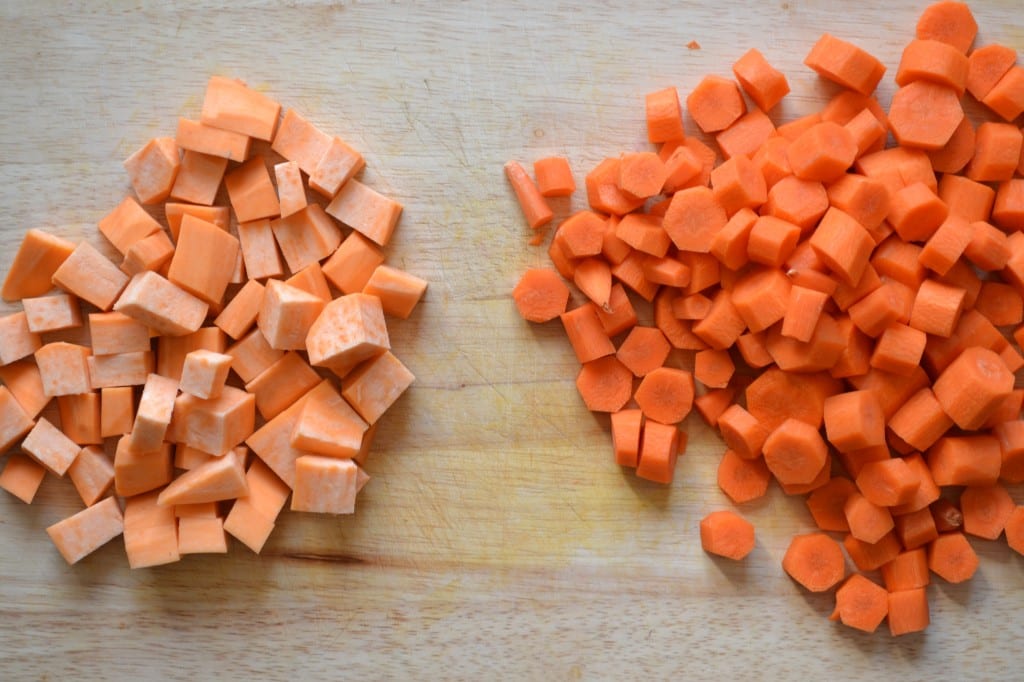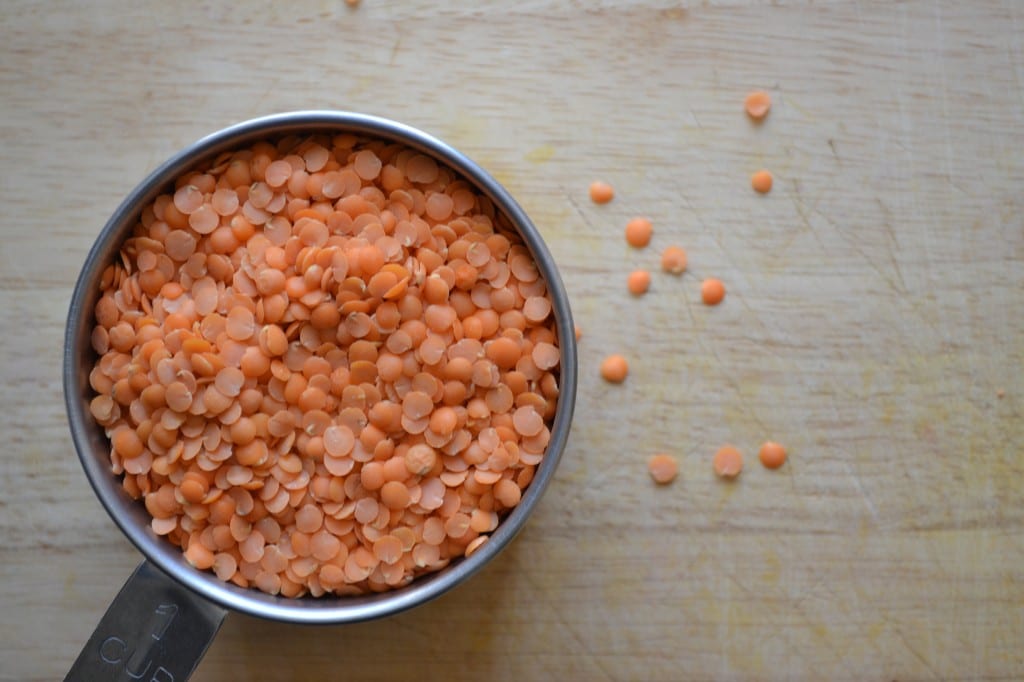 You might be saying to yourself, "What is so wrong with that? Sounds kind of healthy?"
Well aside from buttermilk, yeah it is kind of a healthy dip. But, what happens when I run out of tomatoes and still have dip left? I switch my batches of cookies and begin the search for more dippable things. Crackers, cucumbers, chips are all not safe from my carnage.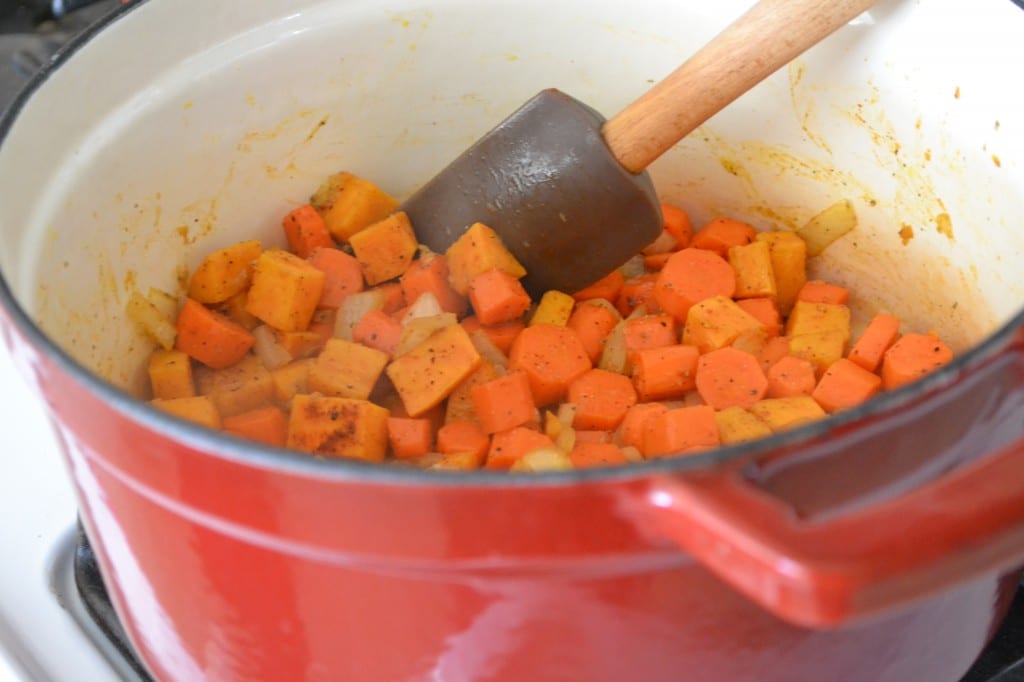 Next thing you know it is dinner time and I have snacked all day, so I'm not hungry, but of course I ate anyways. Also was able to miraculously polish off about a cup of ranch dip. Thinking about it now, it is kind of gross.
Today is a new day. Lucky for me I have a ton of this super healthy soup (or as I like to call it, "redo soup") on hand. This soup is so good for you, I feel like it can undo the damage caused by downing a cup of buttermilk ranch dip.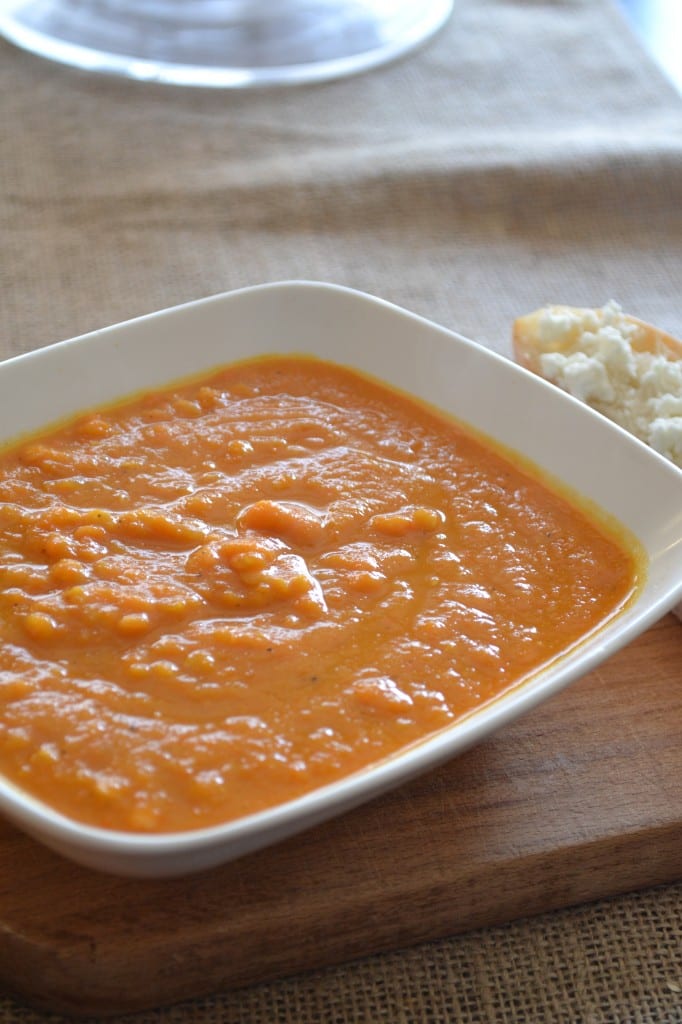 Since I am baking up a storm, AGAIN, today I made sure to defrost individual portions of this wonder soup for a quick microwavable lunch in between batches of cookies and brownies.
I have a feeling we are all going to need a "redo" soup after the holidays are over. So, save yourself the trouble and whip this up now and freeze it, just as a precaution.
Super Healthy Carrot and Red Lentil Soup
Author:
Prep time:
Cook time:
Total time:
Ingredients
1 Tablespoon Olive Oil
1 Pound Peeled and Chopped Carrots
1 Large Sweet Potato, peeled and cubed (about 1 ½ cups)
½ Cup Diced Yellow Onion
2 Cloves Garlic, grated
2 Teaspoons Salt
1 Teaspoon Black Pepper
1 Teaspoon Paprika
¼ Teaspoon Cayenne Pepper
1 Sprig of Thyme
3 ½ Cups Low-Sodium Vegetable Stock
2 ½ Cups Water
1 Cup Red Split Lentils
Instructions
Heat olive oil in a large stock pot or Dutch oven over medium heat for one minute.
Add carrots and sweet potato to the hot olive oil. Sautee for 7 minutes while stirring occasionally. Add the onions and sauté for 3 minutes while stirring.
Add garlic, thyme, and all the seasonings, mix well, and cook for two minutes. Add vegetable stock and water. Bring to a simmer, and cook with lid on until tender, about 15-20 minutes.
Reduce the heat to low. Using an immersion blender, blend the soup until smooth. If you don't have an immersion blender, you can add a few cups at a time to a blender and puree until smooth. Once the soup is smooth, add the lentils and increase the heat to medium. Simmer soup for 15-20 minutes until lentils are tender.
Remove thyme sprig and serve when slightly cooled. Soup will last for two weeks in an air-tight container in the refrigerator or two months if frozen.
Related posts: