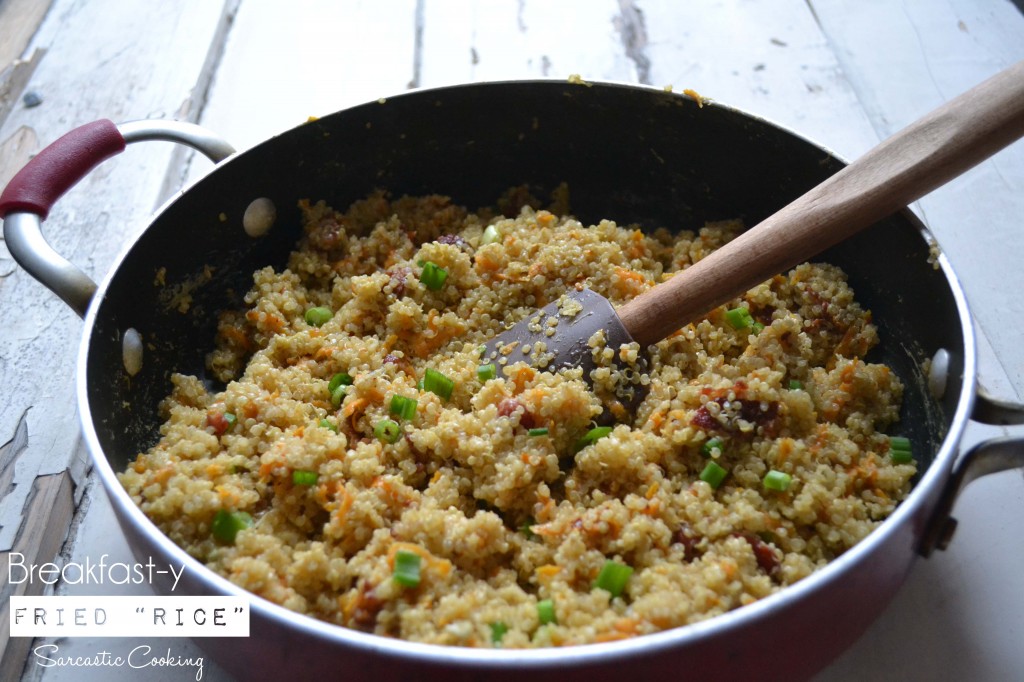 So, back when I celebrated my one year anniversary of blogging (or as I called it, my blogiversary), I asked if there was anything in particular you guys would like to see more of on the blog. A lot of people asked for easy weeknight meals, along with healthy dinner ideas.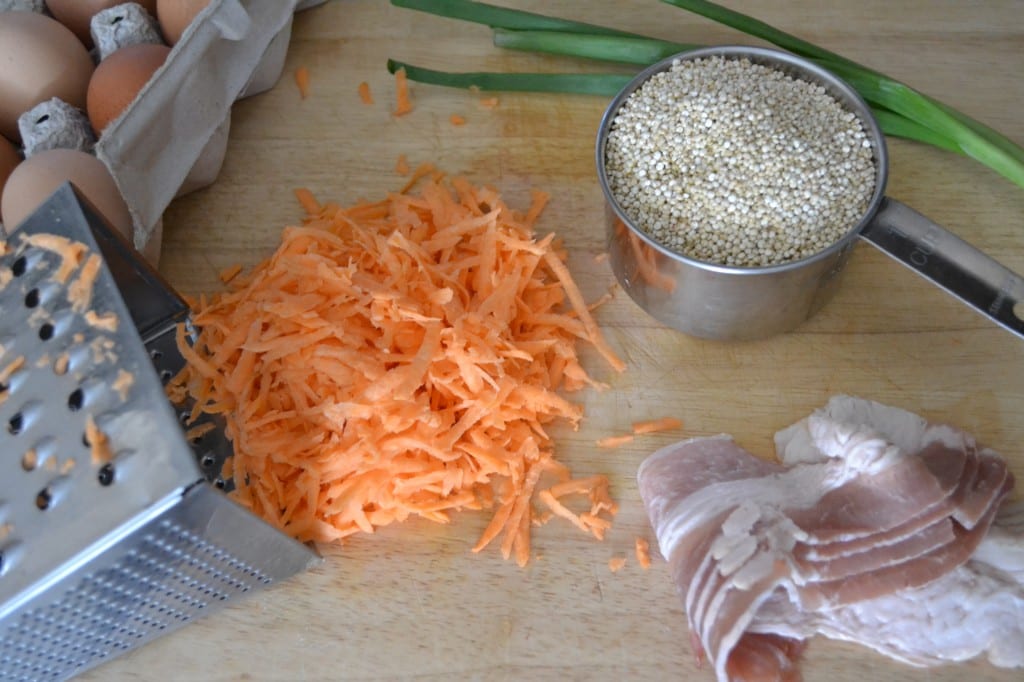 I hope I am making the masses happy with yesterday's easy easy crockpot meal and this recipe I have for you today.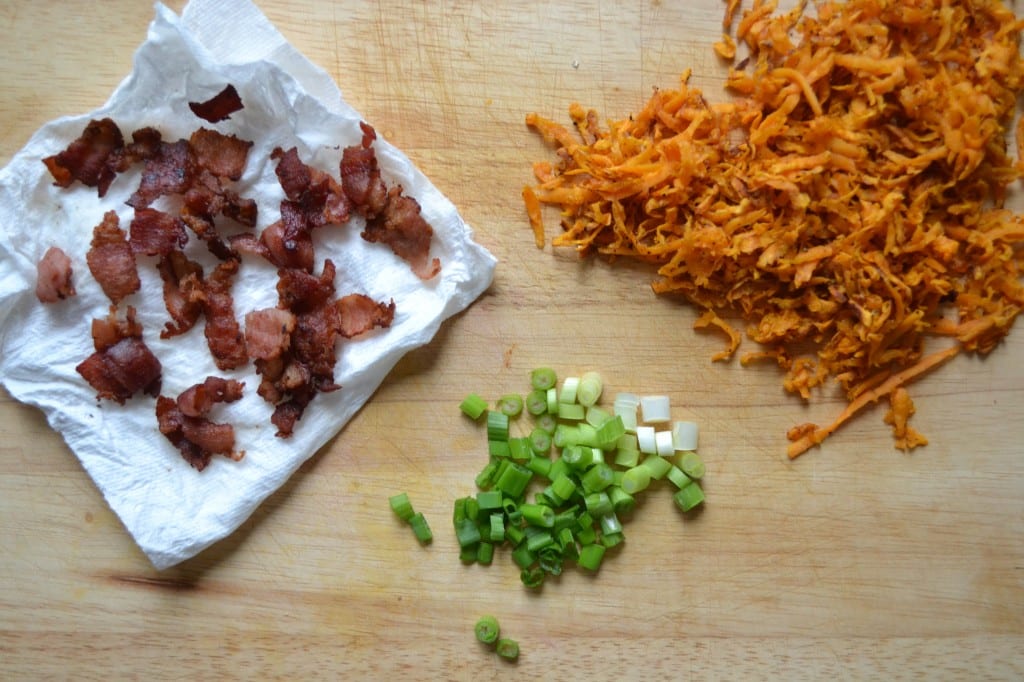 This recipe is a one pot meal. It is gluten free and has all my favorite flavors from breakfast all held together with a few scrambled eggs.
I really hope that you try this one pot meal this week and then report back and let me know how you liked it. I have more of these one pot meals planned for the future, so I hope this is something a lot of you are into. I know it makes my dishwasher-less  clean-up a breeze!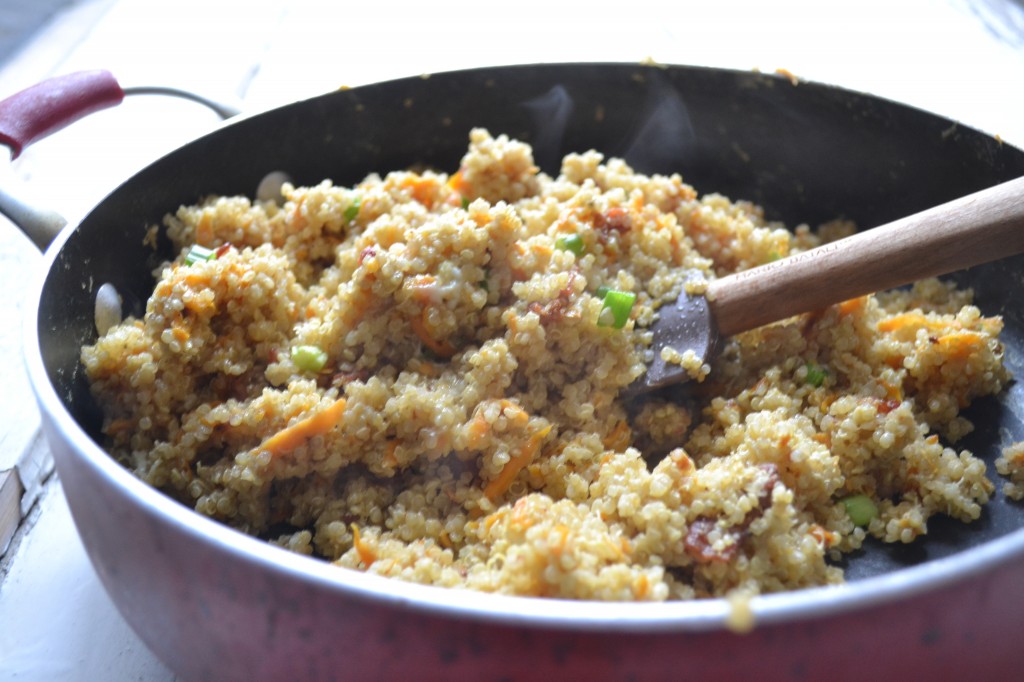 Breakfast-y Fried "Rice"
Author:
Prep time:
Cook time:
Total time:
Ingredients
4 Slices Bacon, cut into thin strips width-wise
1 Sweet Potato, peeled and shredded
1 Clove Garlic, grated
1 Cup Quinoa
2 Cups Low-Sodium Vegetable/Chicken Stock
½ Teaspoon Salt
¼ Teaspoon Pepper
Pinch of Crushed Red Pepper Flakes
2 Eggs, beaten
2 Green Onions, chopped
Instructions
In a large skillet, cook bacon strips over medium heat/high heat until crispy. Remove strips, leaving grease in the pan, and place strips on a paper towel to drain and cool.
Add shredded sweet potato to the skillet. Reduce heat to medium and cook sweet potato until crisp and golden, about ten minutes. Remove crisp sweet potato and place off to the side for later.
Reduce the heat to medium/low and add the garlic, sauté for one minute. Add in the stock and stir to distribute garlic. Add quinoa, cover with lid, and bring to a simmer. Simmer quinoa for twelve minutes.
Remove lid, season quinoa with salt, pepper, and crushed red pepper flakes. With the heat on low, add back in the sweet potato and bacon. Create a little well in the center of the quinoa. Pour in the eggs. Let them sit for a few seconds and then stir to combine throughout the quinoa. Add in the green onions. Stir and then remove from heat. Serve right out of the skillet. A few dashes of hot sauce are totally necessary on top!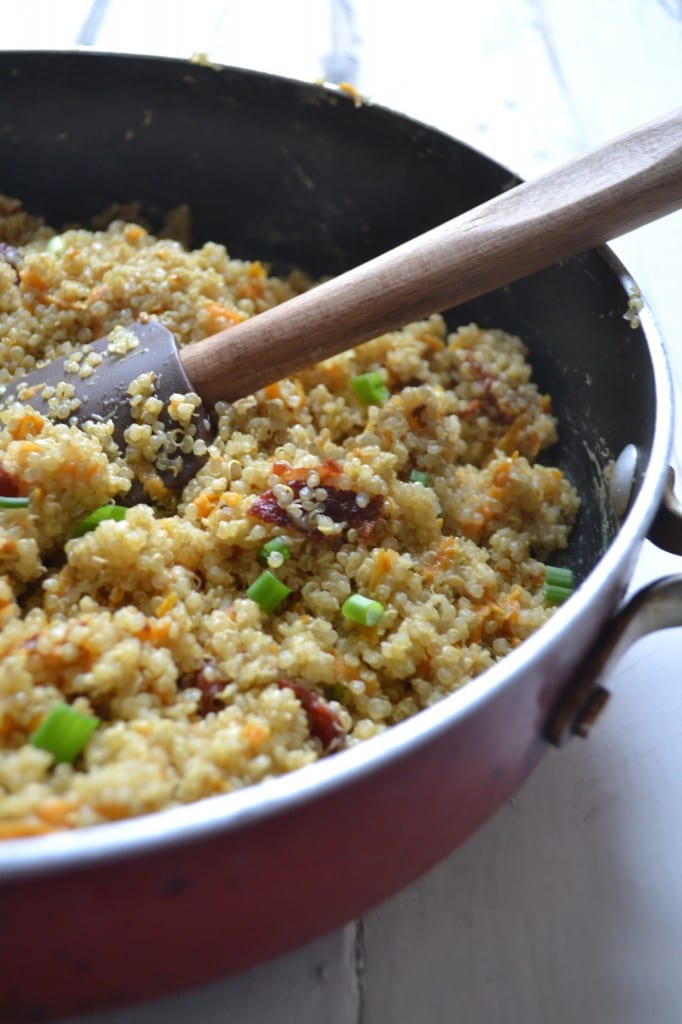 Related posts: