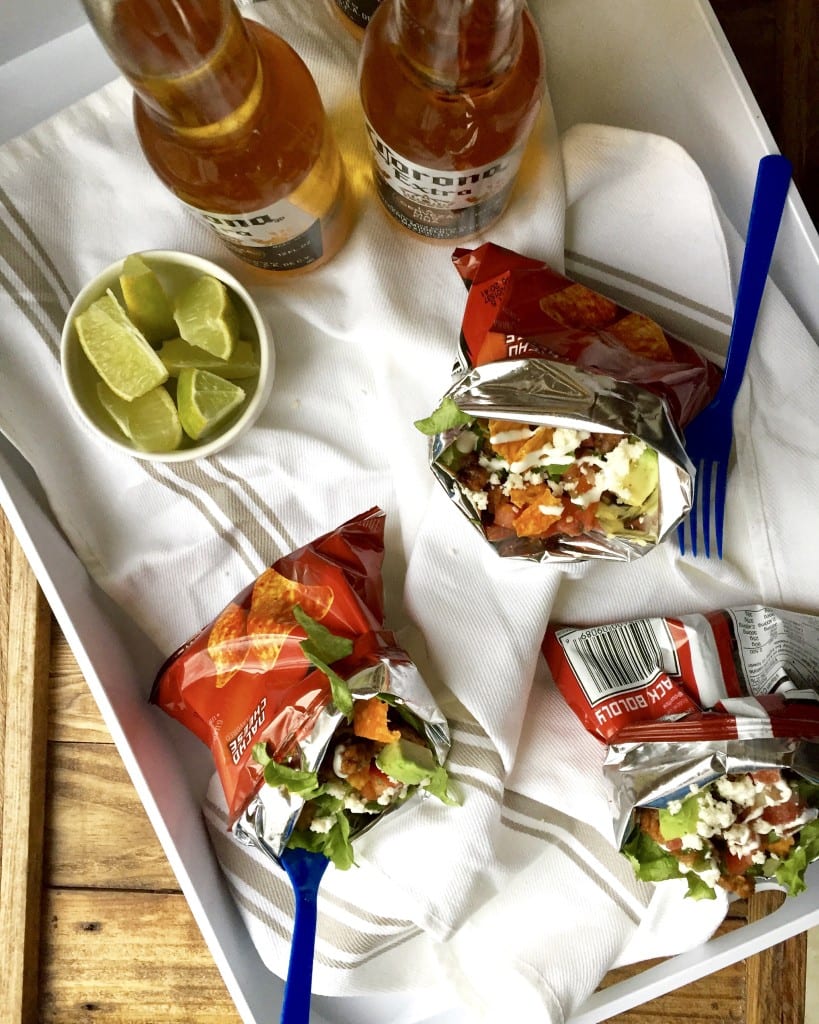 Hey. How's the weather? Don't let the fact that I led off with this question make you think we, as friends, have nothing to talk about because I swear I have a point. Well, maybe not so much a point as a roundabout way of basically telling you that you should make this recipe. But, that is why you come here right?
Most of the US is in the middle of either some kind of rain or snow situation right now. We here in Chicago are in the middle of both. Not like it is snowing and raining simultaneously, but like the weather is deciding what it wants to do, rain or snow. It seems to have decided to just be and look miserable. Even Mother Nature has a case of the winter blues and can't do her job properly.
Now, days like these, in which the clouds roll in and just stay, make my job as a food blogger (aka cooker and photographer of pretty amazing things) kind of difficult. Not to go on a tangent here, but not only am I dealing with lighting issues I also have the sleep and feeding schedule of a 2-year-old to mind and a wild card of a schedule to try and keep up with for an almost 2-month-old. I am playing a big game of day to day real life parenting jenga. Most days the wooden tower falls on my head.
The struggle is real.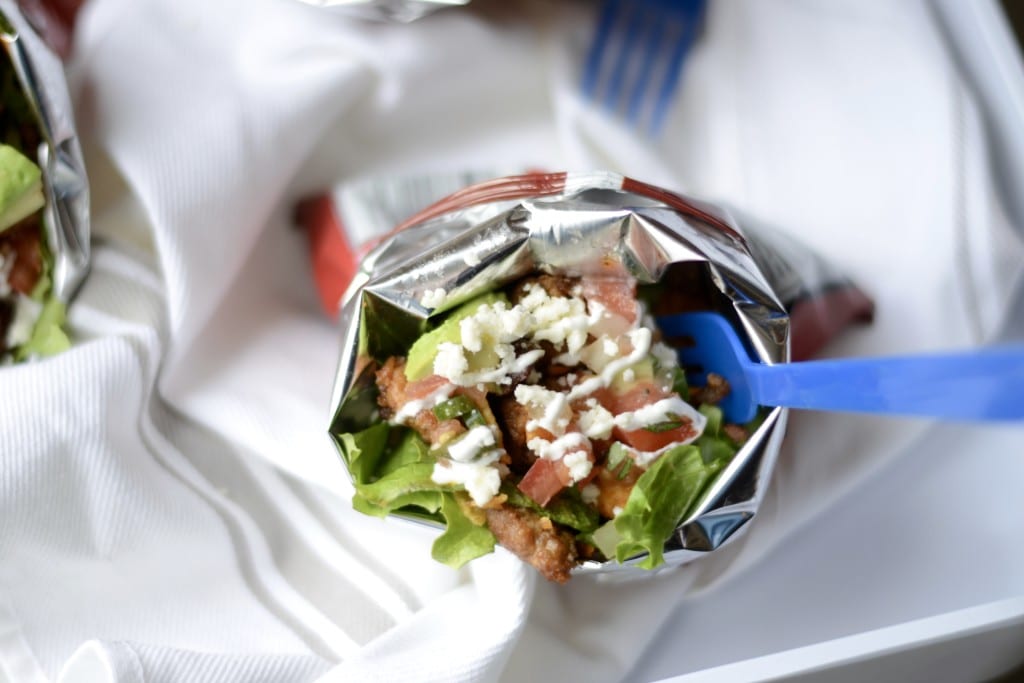 Well, the stars aligned in my favor yesterday. The sun was out for like an hour or two in the morning while Jack was happily sleeping in his crib and Andy was engrossed in yet another episode of his new favorite show Paw Patrol. So, I held my breath, looked around, slowly crept to the kitchen, as not to jinx it, and started work on this recipe.
I knew that all I really had to do was crisp up some chorizo, smash tiny bags of Doritos, and set up a nice picture for you guys. One hour tops. Screw clean up, leave that for later. You know what happened? Well, of course you know what happened. You are looking at the proof that I got it done! No curious toddler or gassy crying infant or thunder snow shower got in my way. It is a February miracle!
Aaaaaaand this recipe is showing up on the blog just in time for the Super Bowl! Yay! So, if I can make it in spite of all these (glorious and a blessing) obstacles, you my friends can certainly make them for a crowd this weekend. The joy of your job is that you just have to cook chorizo, crunch some chips and then maybe cut/chop a bit of avocado and lettuce. THAT'S IT!
See, this reeeeally wasn't all about the weather. We are better friends than that. Now go forth and make walking tacos!
Related posts: