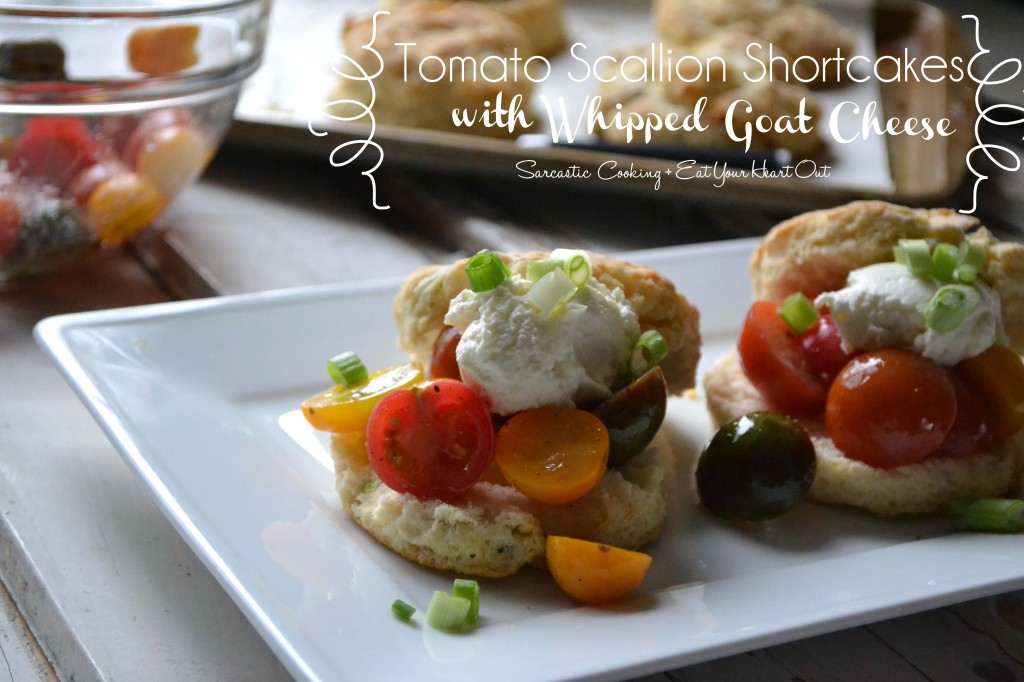 As I have earlier alluded to on Instagram and in my Christmas Recap, I got a chance to cook in my kitchen with Stephie. I have to say I was kind of nervous. Cooking with another person is a big test. Sometimes, even though I love him with all my heart, Mike and I clash in the kitchen. But, Stephie and I moved like clockwork.
The only difficult thing we encountered was what to cook. #Foodbloggerproblems We knew we were going to make something from the fabulous Smitten Kitchen Cookbook.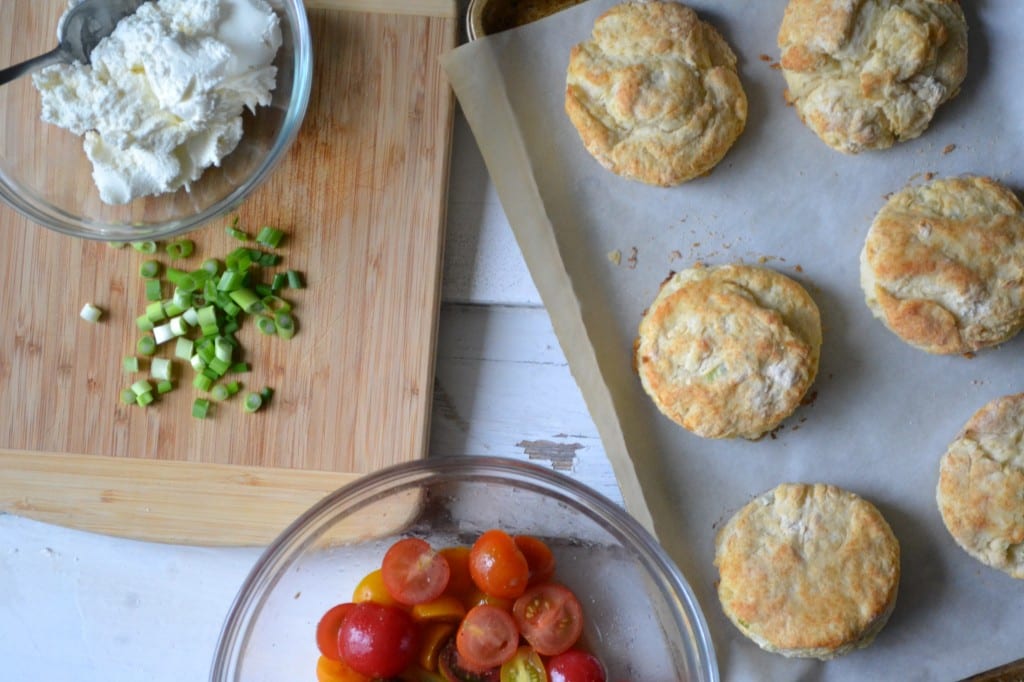 Since we both love us some goat cheese and carbs of all kind, this recipe was a natural and easy choice for us. Stephie made the shortcakes and I put together the tomato salad and whipped up (literally) the goat cheese.
Below is a picture of Weezer and Stephie mid-photo shoot. They are best buds. Weezer knows to always befriend the people in charge of the food.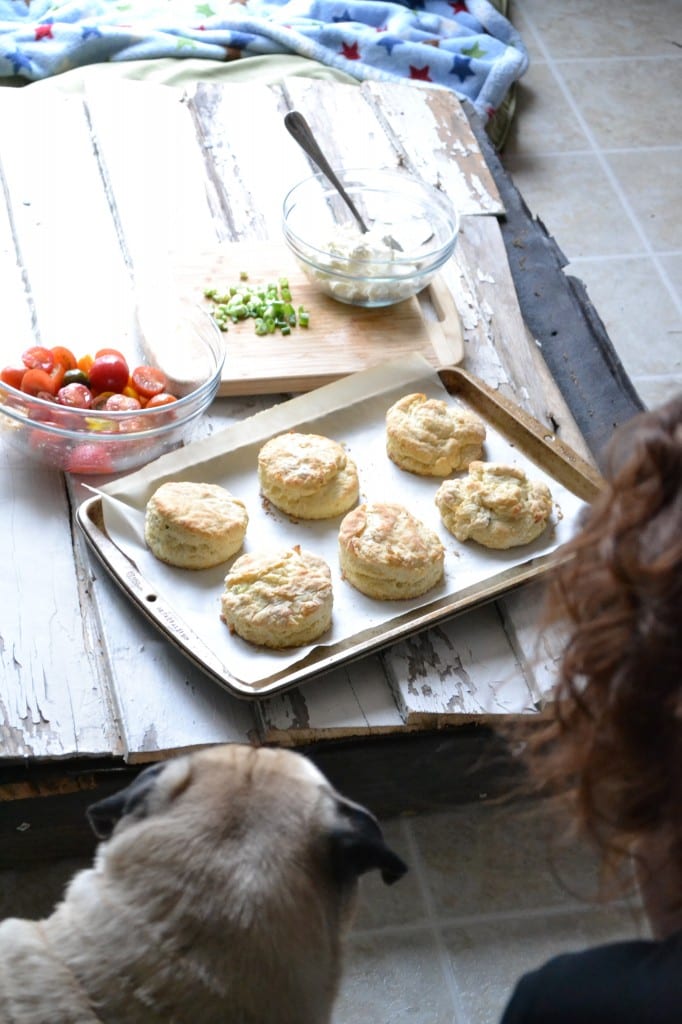 This recipe is a sure fire way to impress your guests. I think it would be lovely at a brunch. To get this recipe, head over to Eat Your Heart Out.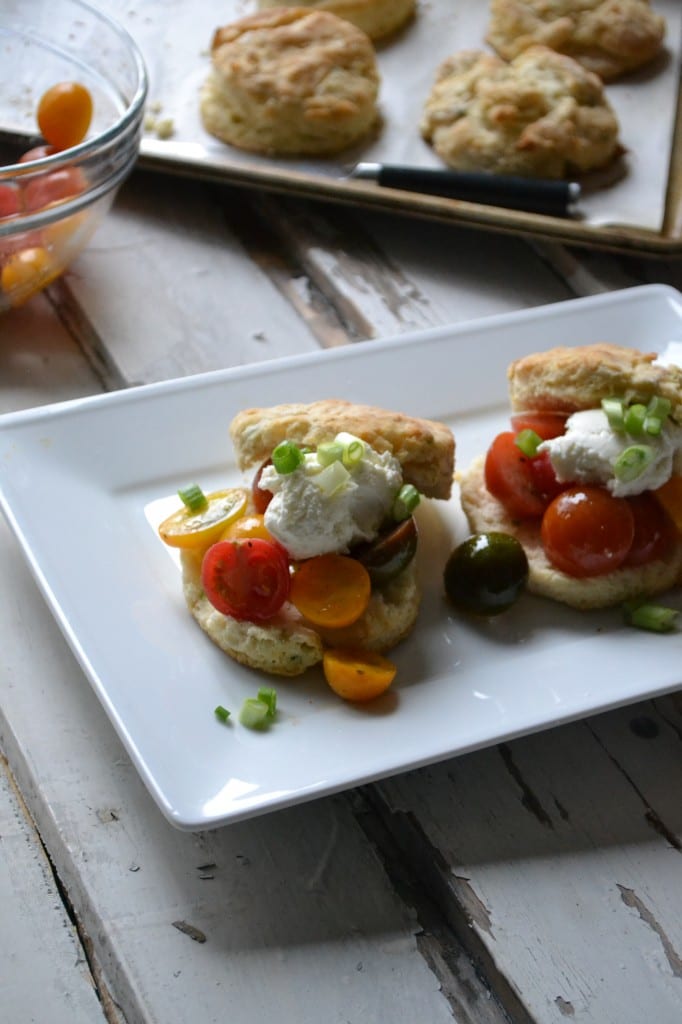 Lucky for all of you, we have another sweet shared recipe from the Smitten Kitchen Cookbook that we baked up. Look for something sweet just in time for Valentine's Day.
Related posts: