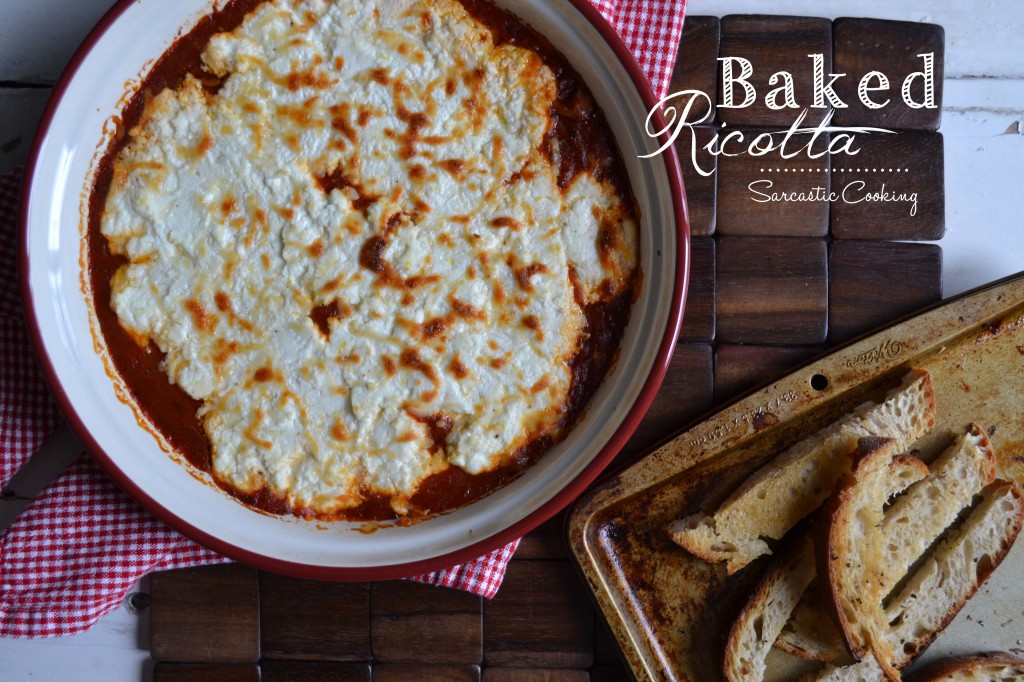 I love cheese. I love bread. Love, love, love. Sometimes when I am cooking using two of my favorite foods, I like to sing a little song in my head similar to the song Ron Burgundy sings about scotch in Anchorman.
I have written many a posts about my love of cheese and carbs so aside from my little song outburst from before, I will spare you any more loving words.
I know that a certain sporting event is coming up in which you may need to serve many appetizers to many hungry savages. Yes, that is right, my nieces joint princess birthday party is right around the corner.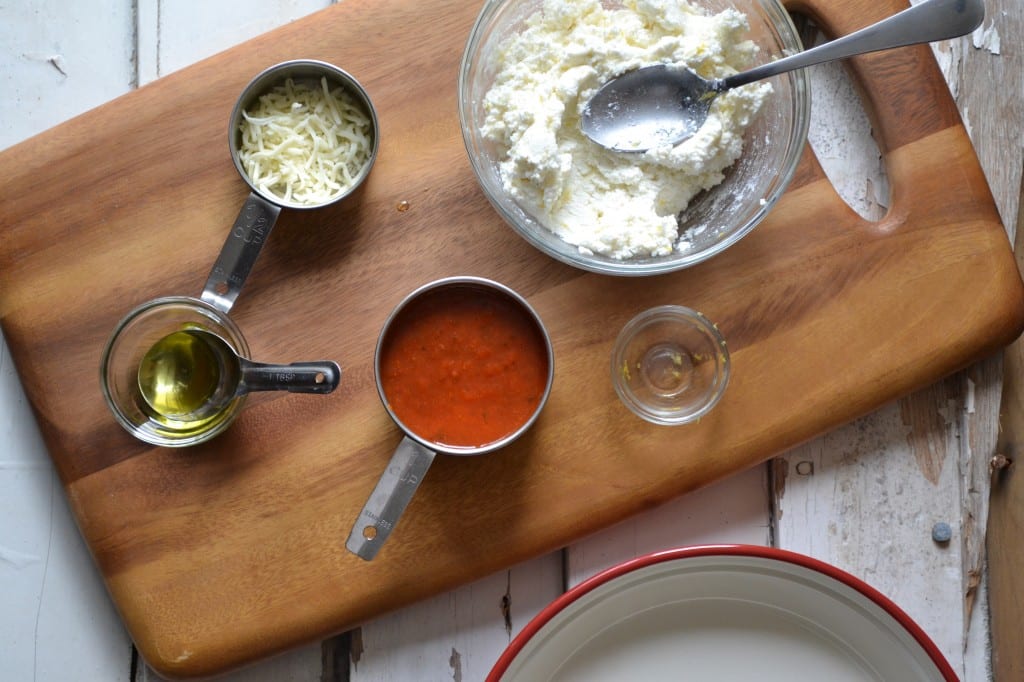 Just kidding!
I am talking about the Super Bowl of course!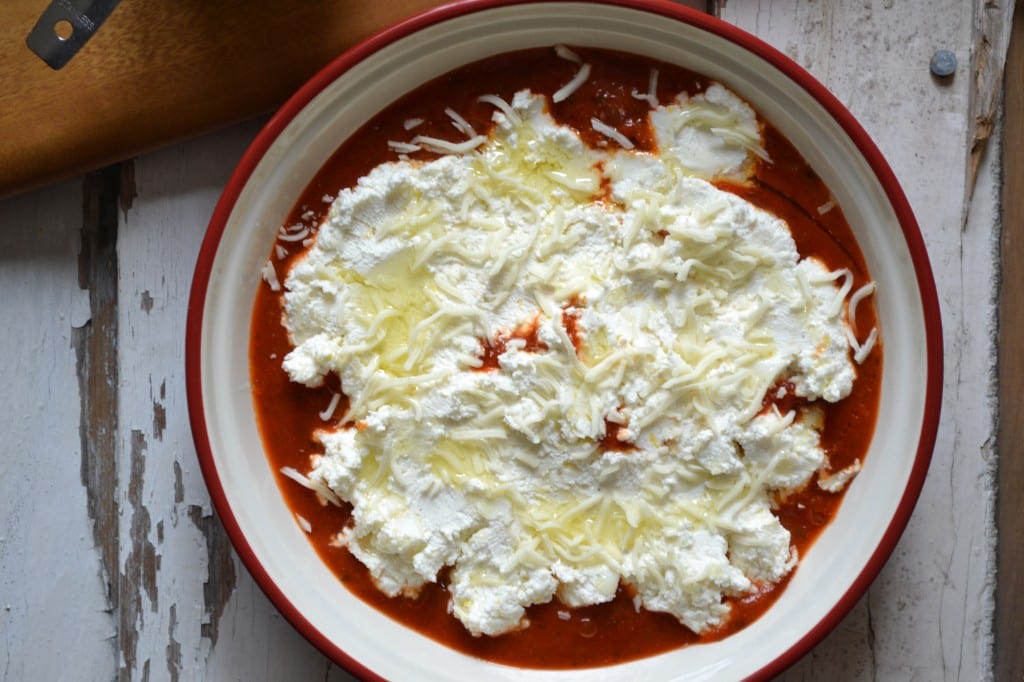 This year we are heading to a friend's house for the game. I wanted to come up with something easy that would transport well. Baked goat cheese is one of Mike's and my favorite appetizers of all times, aside from nachos. So I took that inspiration and did a ricotta version.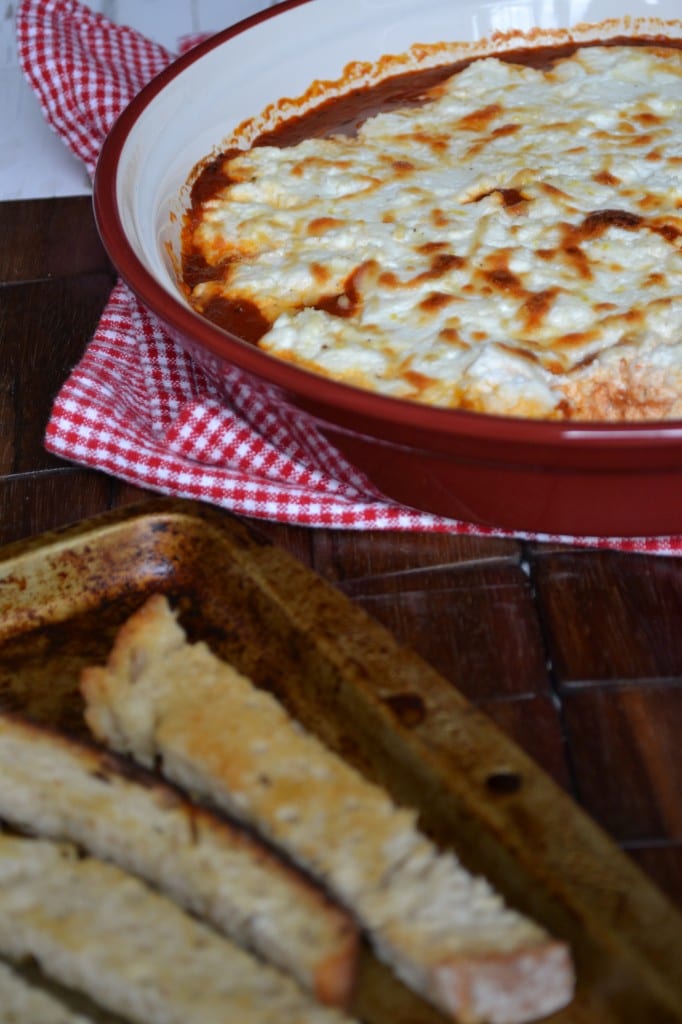 This recipe is so easy. Heat it in your oven before you go. When you get to the said party you are attending, ask to pop this baby under the broiler for five minutes and then it is ready to go! I think this dip would go great with some toasted garlic bread, crackers, or bagel chips.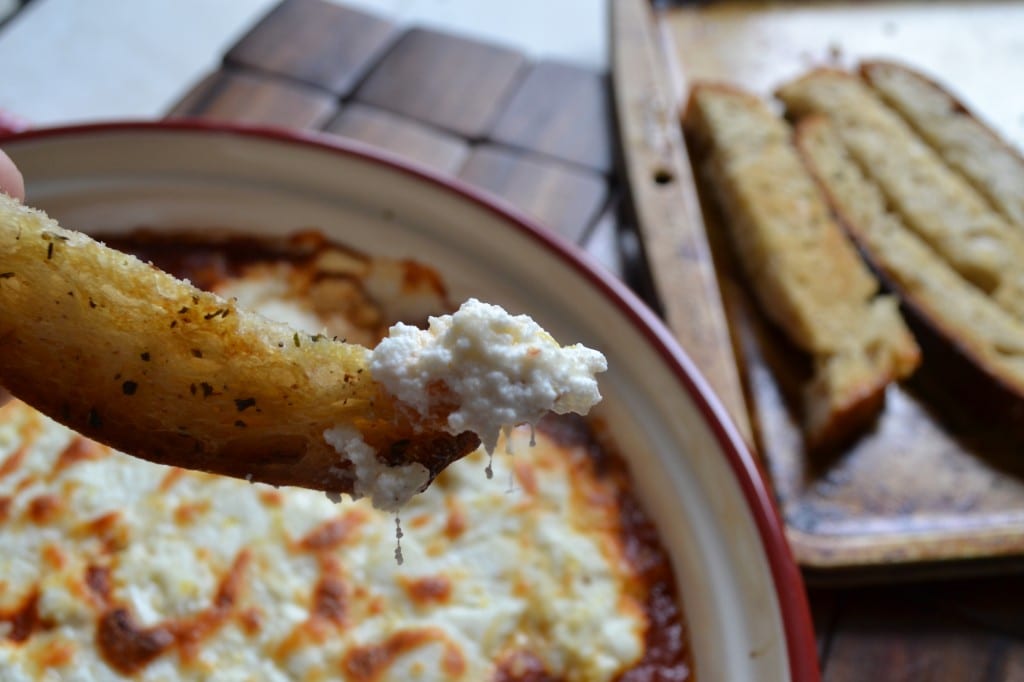 Maybe test this dip out pre-Super Bowl during the playoffs to make sure you like it. I know I can do some damage to this dip solo, so I am sure once you get to dippin', you won't be able to stop!
Baked Ricotta
Author:
Prep time:
Cook time:
Total time:
Ingredients
¾ Cup Marinara
15 Ounces Ricotta
½ Cup Shredded Mozzarella
2 Tablespoons Olive Oil
1 Tablespoon Lemon Zest
Pinch of Salt and Pepper
Instructions
Preheat the oven to 350 degrees F.
In a small bowl, mix together ricotta, ¼ cup shredded mozzarella, 1 tablespoon of olive oil, lemon zest, salt, and pepper until combined.
Add the marinara to the bottom of a pie pan or a 10 ½ inch round baking dish. Spread the marinara out in an even layer. Dollop the ricotta mixture on top of the marinara. Spread the ricotta out as evenly as you can leaving a 1 inch border of sauce around the edge.
Sprinkle the top of the dip with the remaining shredded mozzarella. Drizzle the remaining olive oil on top. Bake in the oven for 15 minutes.
After 15 minutes, turn the oven off and turn the broiler on high. Broil the dip for four to five minutes until the cheese becomes lightly golden on top. Note: If you are bringing this dish to a party, this is the step you want to save for when you arrive.
Let dish cool for two to three minutes before serving.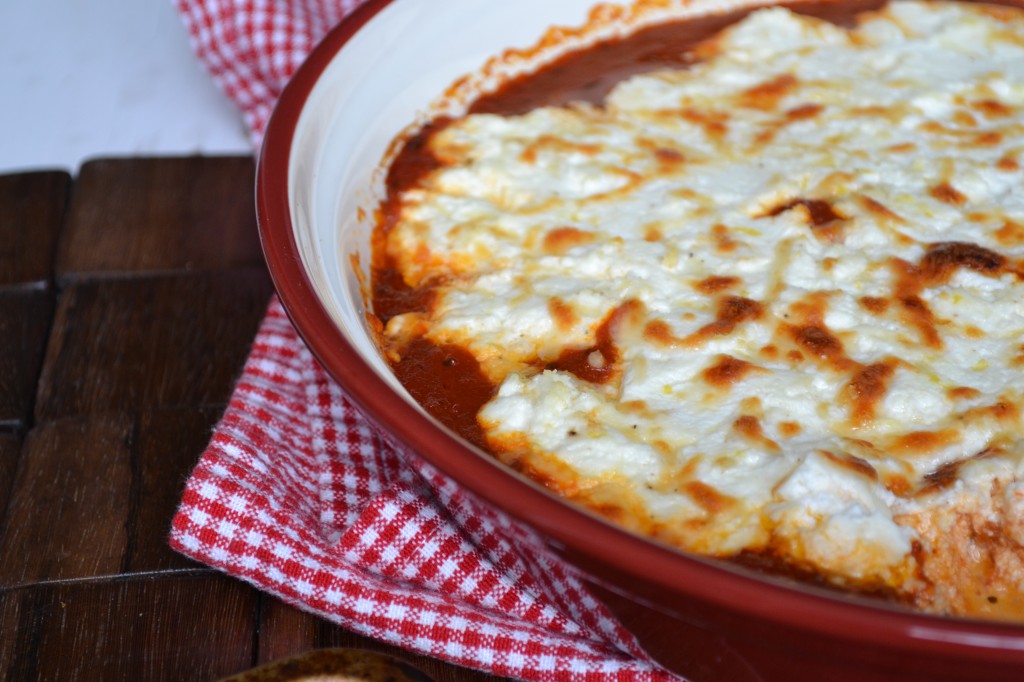 Related posts: