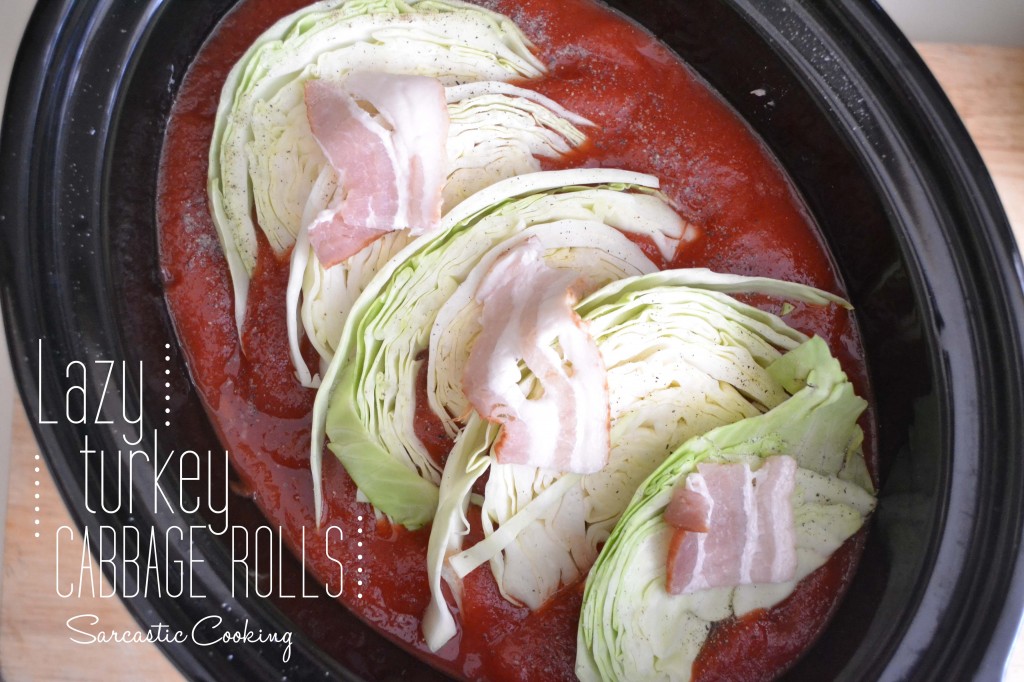 Back when I first started this site, I shared with you my prized recipe for my Grandfather's Cabbage Rolls. I taught you some valuable Polish words like Dziadzia (jah-jah), which means grandpa, and Gołąbki (ga-whump-ki), which is the traditional Polish cabbage roll.
Speaking about my Dziadzia is always bittersweet. It has been about five years since he passed away, and I still miss him. I know my entire family still misses him too. He is always in my heart and on my mind though, especially with one of my favorite holidays, Easter, approaching.
Over Christmas, I succumbed to the impulse purchase of a small rosemary bush. He would probably be sad that after all the time I spent around him, watching him garden while growing up, I barely kept that plant alive for a week or two at most.  But I can make a mean batch of pickles, which he would be proud of.
I always regretted not learning Polish. I know it is a difficult language, but I think that would have just made him so proud. I actually live in a predominantly Polish area. In fact there is a Polish bar/club Mike and I stumbled into without really knowing it was a Polish club. We thought, from the name, it was a sports bar, so we dressed accordingly. Oh boy, when we walked in and that techno music was blasting… We were so wrong. I can say that he did teach me enough to know when some Polish princesses are talking crap about me. The fact that I ignored them would have made him happy.
My Dziadzia lived through WWII, made it to America, was a wonderful father to my Mom and Uncle, worked hard labor for most of his life, and never had a complaint… except for maybe about slow ladies in the check-out lane at the grocery store. Every time I think about him, I picture him smiling.
My favorite memory (and I know my brothers will say the same thing) is when we were in middle school and my Dziadzia was in his eighties. My Dziadzia jumped on my brother's bike and rode it around the driveway with ease while saying in a sing-songy sort of way, "Toot, toot!" My brothers and I were laughing and smiling so wide. We didn't even know he could ride a bike!
I try to live with his vigor, happiness, and general appreciation for life. Of course it is hard not to let the little things get you down. Like I said, I try. Sometimes I just need to slow things down. The way for me to do that is to think about my Dziadzia from time to time.
I wonder, if he could see me now, what would he say?
Even though he is probably so annoyed that I took his precious recipe and turned it into something healthy and jammed it in a crockpot, I know he would be happy about the fact that (even though sometimes we want to kill each other) my brothers and I are always there for each other, the fact that we are all generally happy and healthy, and the fact that we all still think about him with smiles on our faces to this very day.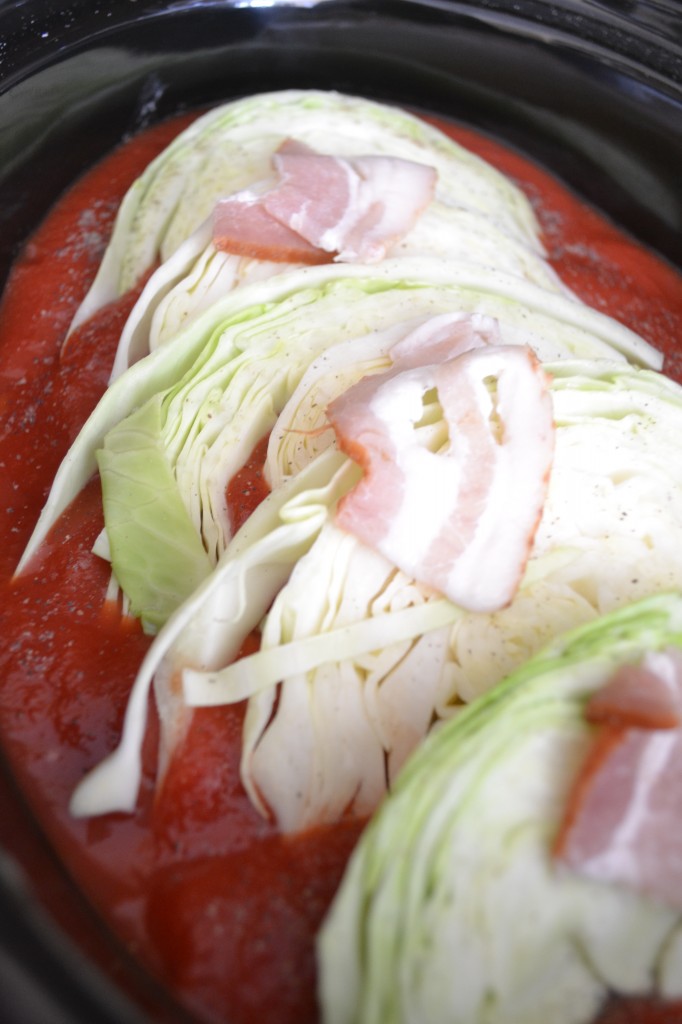 Lazy Turkey Cabbage Rolls
Recipe Type
:
Entree/Crockpot
Author:
Prep time:
Cook time:
Total time:
Ingredients
1 Pound Lean Ground Turkey
2 Teaspoons Grated Onion
1 Teaspoon Salt
½ Teaspoon Black Pepper
½ Cup Cooked Brown Rice
½ Head Cabbage, core removed and sliced
2, 15 Ounce Cans of Tomato Sauce
1 Slice of Bacon, cut into six pieces (optional)
[i]Note: Bacon adds a hint of smoke to the dish. It tastes just fine without it.[/i]
Instructions
In a medium mixing bowl, use your hands to mix the ground turkey, grated onion, salt, pepper, and brown rice until combined.
Place three pieces of bacon on the bottom of the crockpot, if you choose to use it. Pour one can of tomato sauce over the bacon or if you aren't using bacon, just pour it into the bottom of the crockpot.
Layer half the sliced cabbage on top of the tomato sauce. Gently press the cabbage into the sauce.
Next, add the meat and rice mixture. Don't press it down too much.
Pour another can of tomato sauce over the turkey/rice layer. Layer the remaining half of the sliced cabbage over the sauce. Gently press it into the sauce. Add the three remaining slices of bacon, if you are using it. Put the lid on and set the crockpot to low. Cook for eight hours.
Store dish in an airtight container in the refrigerator for up to four days.
Recipe adapted from my My Grandfather's Cabbage Rolls and inspired by Lazy Cabbage Rolls
Related posts: