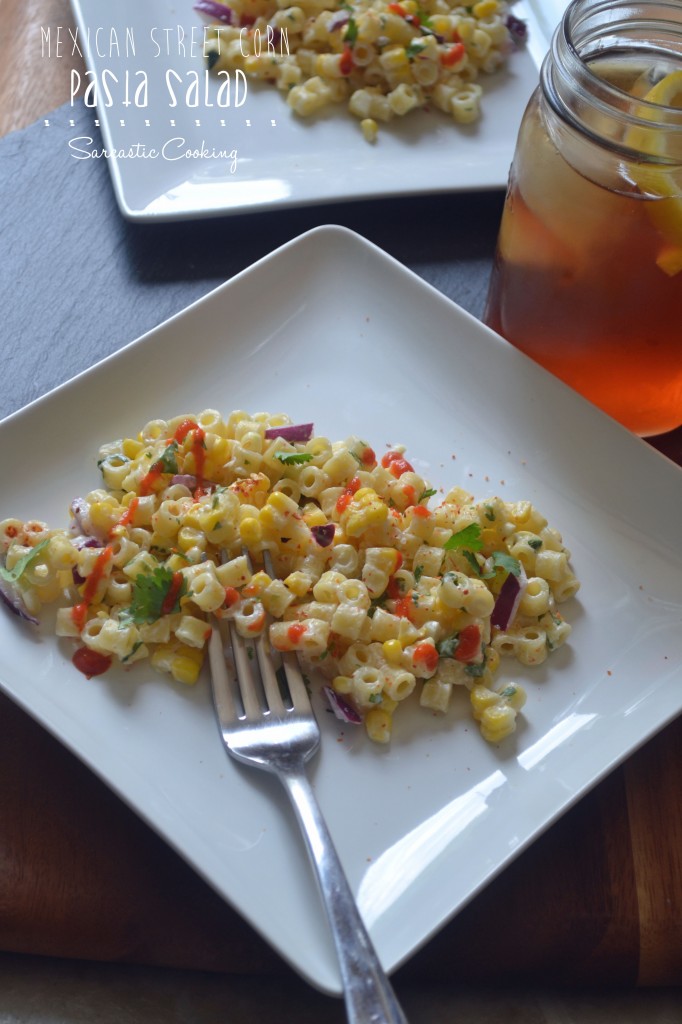 Last summer my brother and his fiancé—wait, let me start there.
Big breaking blog announcement: my little brother got engaged to his longtime girlfriend a few months back, so from now on I will be referring to her as his fiancé; it is only proper.
Anyway, my future sister-in-law turned Mike and me on to elote (pronounced ay-low-tay). Elote, or Mexican street corn, is something that for so many years sounded like the oddest and maybe even grossest combination ever, in my opinion.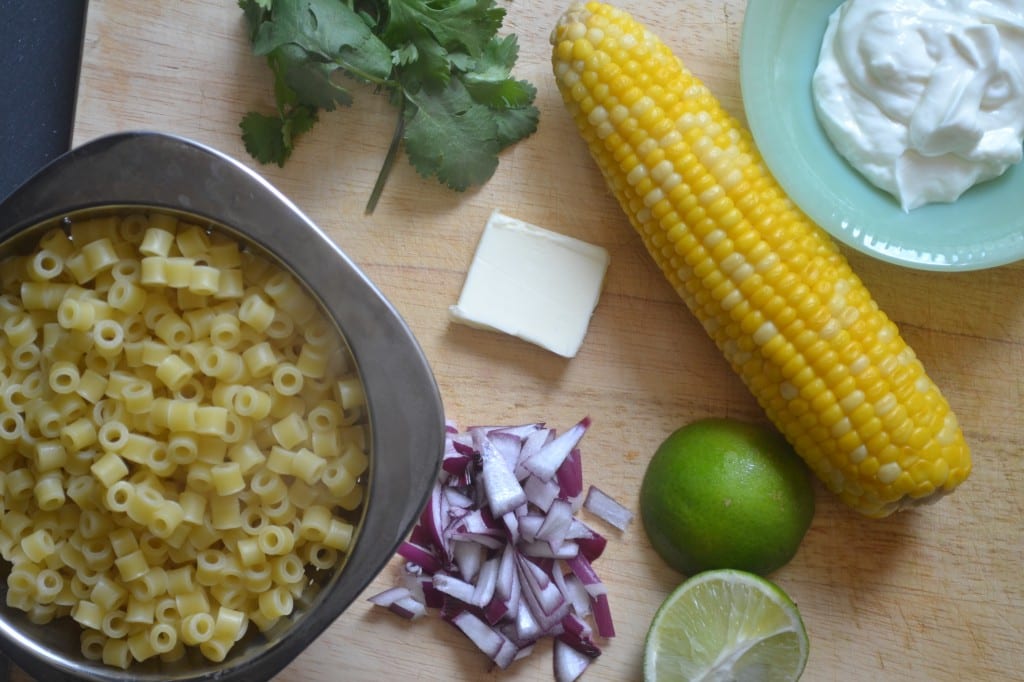 Elote is corn on the cob smothered in all of these following things; salt, chili powder, lime juice, butter, and mayonnaise or sour cream. Maybe even a sprinkling of cheese on top just for good measure. Odd combo, right?
Of all the places to eat this food, one of the first times I tried it was at a Chicago White Sox game (please, don't start the "Oh, I love the Cubs" or "Cubs are better" convo here. I am a lover not a hater). The ballpark food I was used to growing up has certainly come a long way from a hot dog or chips with that neon orange cheese and a few pickled jalapenos. Not that there is anything wrong with those choices…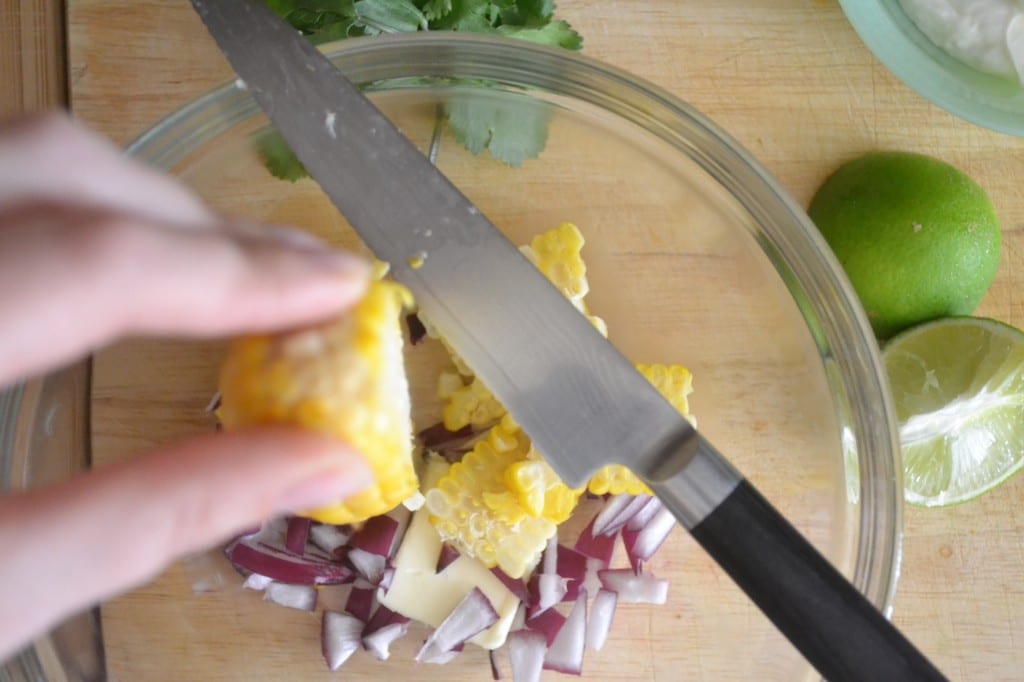 Anyway, back to the elote. Hot mayo on corn just made me a little skeptical. My brother kept insisting to try it. So, I took a forkful of the weird corny mixture in front of me and was surprised. It was so delicious! The combination of the spicy chili with the tart lime and creamy mayo made the perfect combination. I don't know what I was thinking. I am a huge Mexican food fan and to second guess this dish probably was wrong of me. I have since changed my ways.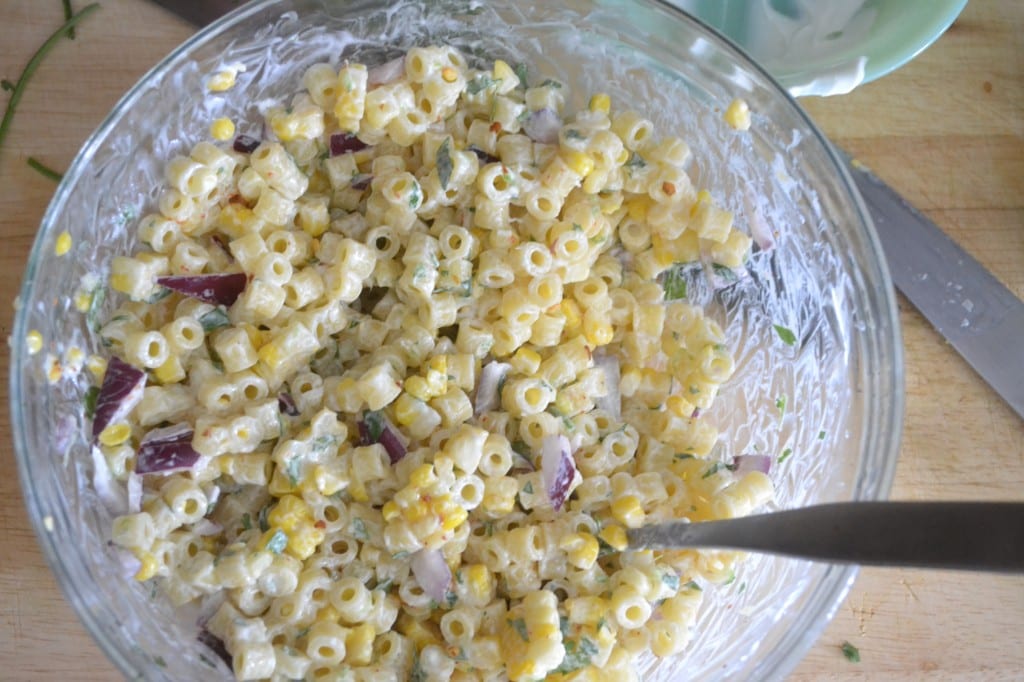 In the summer, which today is the first day of, I enjoy corn on the cob at least once a week. I could eat just plain corn on the cob every single day. Corn is so good for you. It is full of fiber and encourages you to floss your teeth after eating. Double healthful whammy!
When I started making elote at home I used Greek yogurt instead of mayo or sour cream. It packs the same creamy tartness without all the calories. Lately I have been looking for new ways to serve elote, because sometimes a certain somebody complains about having corn aaaaagain. So, I went and added all the flavors and corn to pasta. You cannot go wrong with carbs!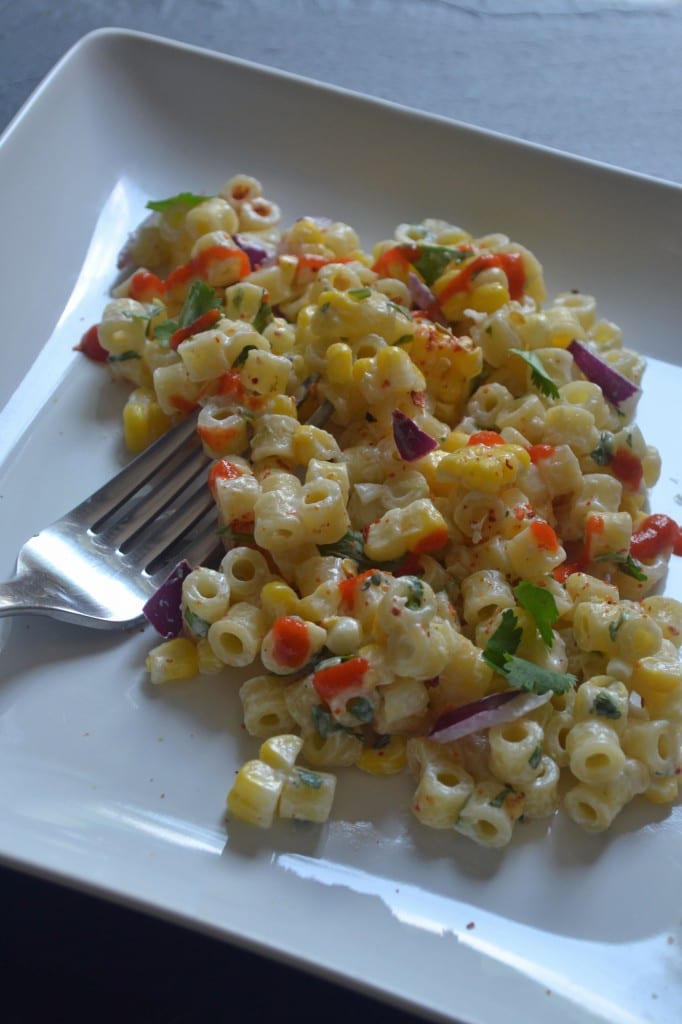 This would be the perfect summer BBQ dish because it isn't your traditional boring pasta salad. It has a kick—and elote is really fun to say!
Mexican Street Corn Pasta Salad
Author:
Prep time:
Cook time:
Total time:
Ingredients
1 Cup Ditalini Pasta
1 Cob of Corn, husked
2 Tablespoons Non-Fat Greek Yogurt
1 Tablespoon Unsalted Butter
2 Tablespoons Diced Red Onion
2 Tablespoons Fresh Chopped Cilantro
Zest from ½ a Lime
1 Tablespoon Lime Juice
2 ½ Teaspoons Chili Powder
Salt and Pepper to taste
Sriracha/Hot Sauce, optional
Instructions
Bring a medium pot of salted water to a boil. Drop the pasta and cook until tender, about 7-10 minutes. Drain pasta and let cool slightly while the corn cooks.
Bring another pot of water to a boil with the cob of corn in it. Boil the corn for five minutes. Drain and let the corn cool enough so you can handle it.
Add the butter and red onion to a medium mixing bowl. Place the cob in the center of the bowl, end down. Cut the kernels off the cob into the bowl. While the kernels are still hot mix them with the butter until it evenly coats the onion and corn.
Add pasta, yogurt, cilantro, lime zest, lime juice, chili powder, salt, and pepper. Mix well until evenly combined. Serve pasta at room temperature with a drizzle of hot sauce.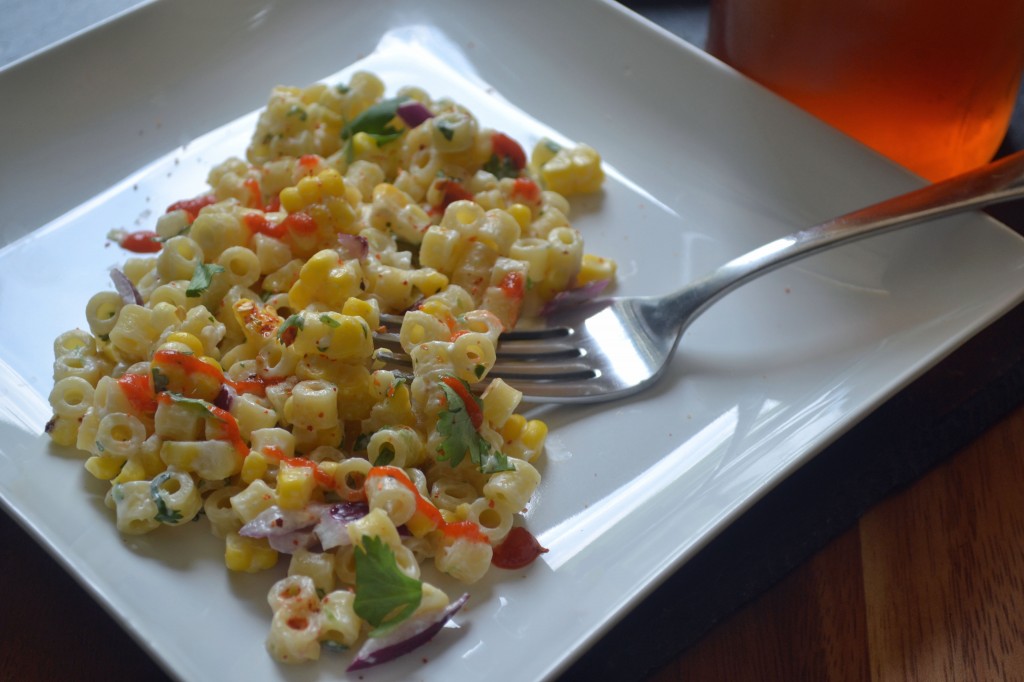 Related posts: