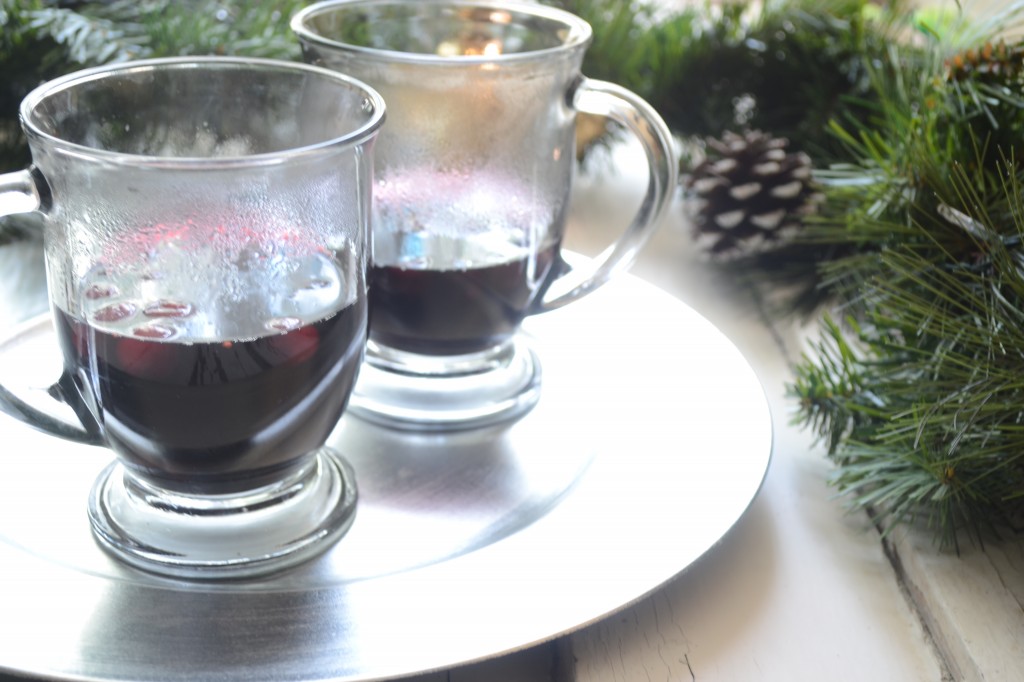 Not to sound like a total booze hound, but now that Andy is here, I am so excited that I can enjoy an adult beverage or two again!!! Over the weekend we got about four inches of snow here in Chicago. It was the perfect day to snuggle up with a warm little baby, a big fluffy blanket, and sip on something warm.
Over the summer I worked on a campaign for EPIC Vodka. It was hard thinking about festive drinks and cold snowy weather in the middle of the summer, but I managed just fine. And since I was pregnant, Mike was happy to oblige as my taste-tester. I was a little apprehensive because, as I have stated on the blog before, Mike doesn't have the most refined palate.
After sitting at home and cooking up a batch of this warm crock pot sangria and watching the snow fall, I feel totally comfortable trusting Mike's taste in food and beverage. That might just be the booze talking though!
Pop over here to get the recipe for this sangria, along with a Coconut Mintini, Apple Pie Martini, or a Dairy Free Almond Irish Coffee.
Related posts: