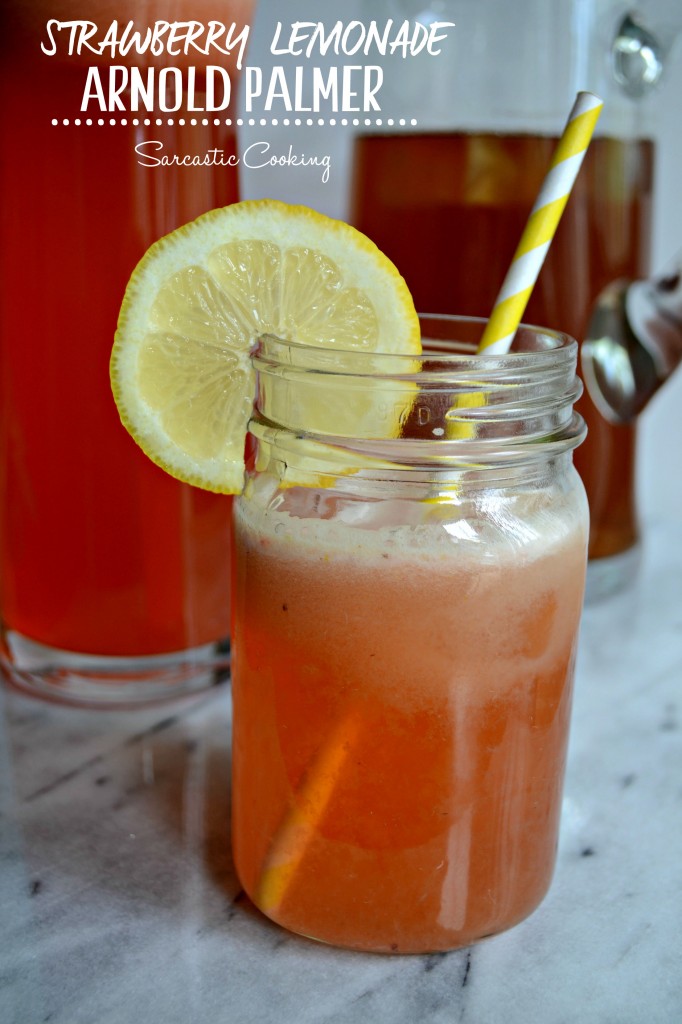 While I was pregnant, I got addicted to tea. Teas of all kind! I had to find something to fill the void that the huge amount of coffee I used to drink left. I found that even a caffeinated tea gave just a little boost to get me through the day. It wasn't the heart-popping-out-of-my-chest-buzzing-around-the-house-getting'-shit-done kind of buzz coffee or espresso used to give me, but hey, every little bit helped.
The best way to dilute the caffeine in tea is with lemonade!
Back when I was a regular not exhausted baby-brained person, I never liked the idea of combining tea with lemonade. Don't ask me why. I have no idea. I was so sure that I would hate this drink that I never even bothered to try it.
My younger brother, who used to be a caddy, loved to drink AriZona Arnold Palmers. I thought it was just because he was a caddy and he was just playing into the whole golf life thing. I mean, what teenage guy likes to drink a tea-based beverage. It just sounded strange to me. But, most things my brother was into sounded weird to me when we were teenagers.
I know that once my brother reads this, he will be all like, "Oh another thing I was right about. You're welcome for inspiring another recipe for the blog." But I am cool with that.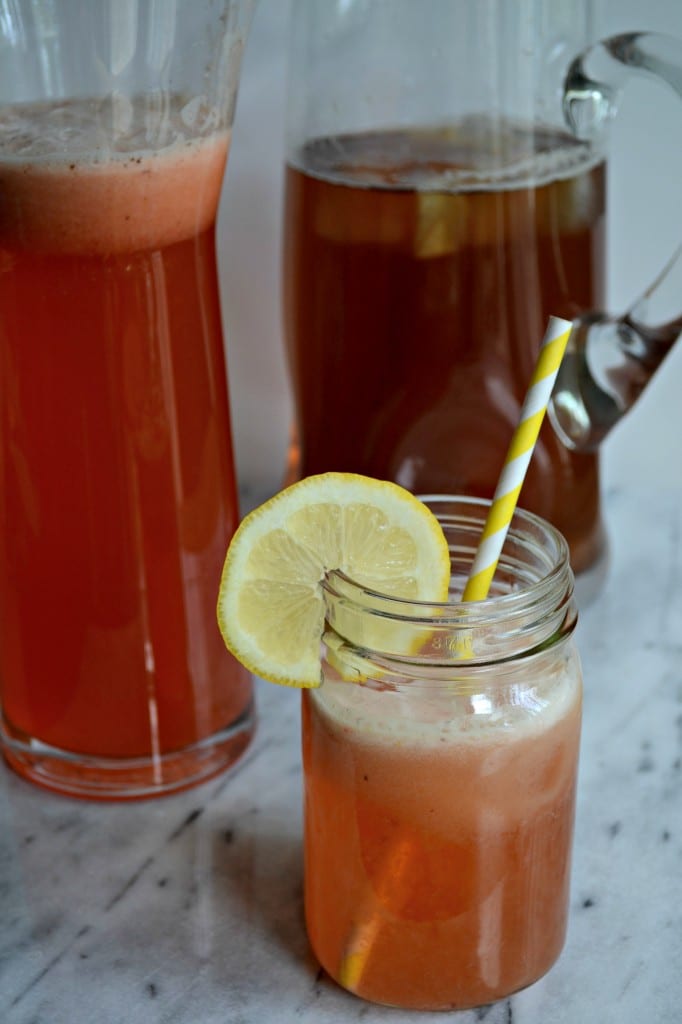 He was right, this drink is amazing!
I made all different varieties of homemade Arnold Palmers while pregnant. I made a blueberry green tea combo that was pretty good and a raspberry lemonade one that I quite liked. But my favorite was the strawberry.
During my nesting phase, I sometimes was so focused on the baby room or reading parenting books or more likely buying too many baby clothes before my baby was even here that I forgot about produce in my refrigerator. So, right before strawberries or whatever other fruit I had laying around were about to take a turn, I whipped up a batch of flavored lemonade with them.
If I couldn't drink fancy cocktails or fancy espresso drinks, I was going to get my mixologist fix somehow!
I am sharing this recipe with you now because: 1) I kind of forgot about it. 2) I guess it is the start of spring And 3) I am sooooo sick of winter (hence the obnoxiously bright shade of peachy-orange I am rocking on my nails these days).
Whip up a batch this weekend! Add some vodka! Or not if, let's say, you drank too many vodka-lemonades freshman year of college! This drink is the perfect way to beat the winter-spring (sprinter or wring) weather we have been dealing with!
Strawberry Lemonade recipe slightly adapted from My Baking Addiction.
Related posts: