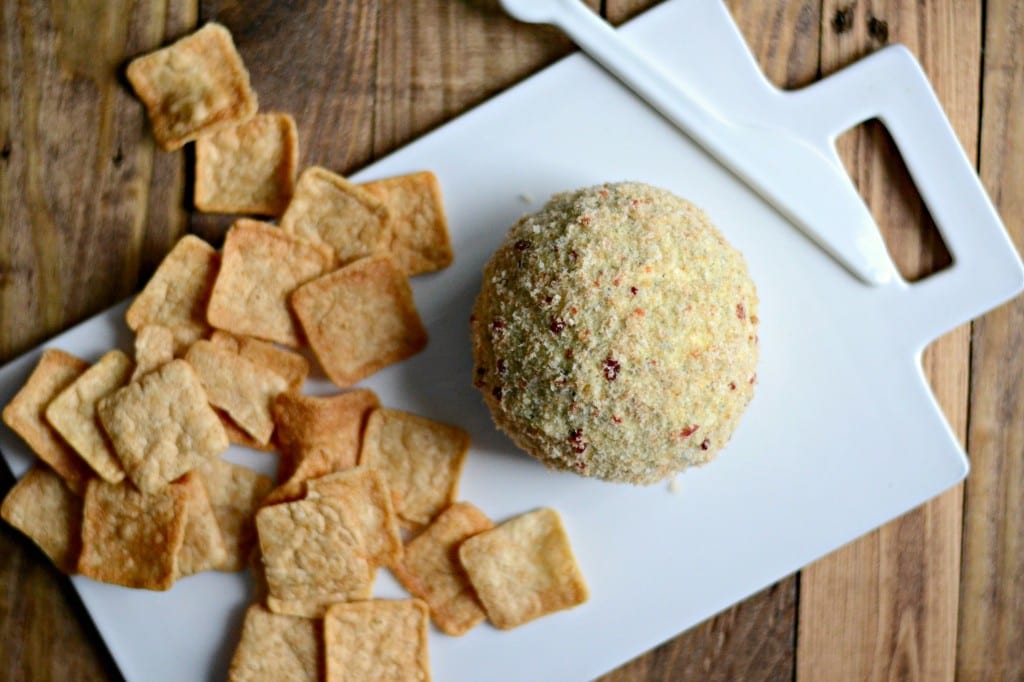 Balls, and balls, and balls! I have seen so many recipes for cheese balls come through my blog feed today. And still, here I am shoving another ball in your face. Maybe the reason people are all about cheese balls for a New Year's Eve appetizer recipe is because they are so easy.
Up until this year, the only balls of cheese I was familiar with are the ones from my college days, fried cheese curds. Every Wednesday, my friends and I would put on our best jeans and ironic t-shirts and head to our local college bar for $2 pitchers of beer and $5 baskets of cheese balls. Yes, you read that correctly, Wednesday. After we finished our homework and studying, of course.
I have yet to try and recreate fried cheese curds because they were so near and dear to my skinny college heart so, a dippable and spreadable ball of cheese it is!
This cheeseball has all the flavors of your favorite spinach and artichoke dip rolled up with some cream cheese and then rolled in bacon-y panko breadcrumbs. I can tell you that I originally made this recipe for Mike's family at Thanksgiving.
The plate was clean by the end of the night.
Whether you are couching it up for NYE like me and Mike or braving the drunks and cold at a bar, have fun, be safe, and eat some cheese!
Related posts: