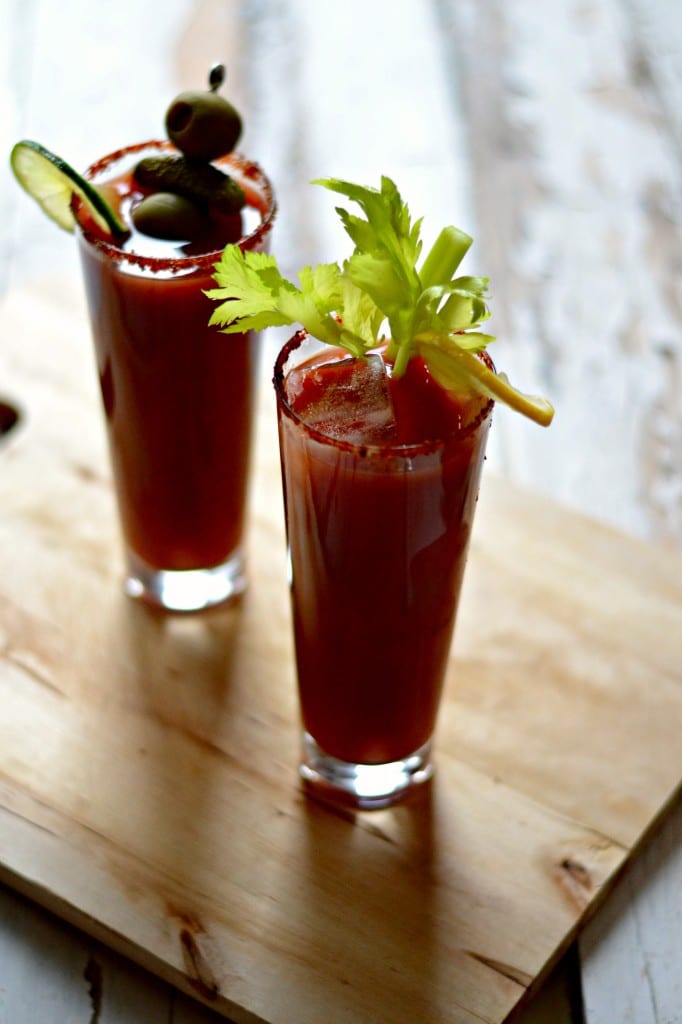 I know the champagne flutes have probably already been pulled from the deepest depths of your cabinets and dusted off in preparation for tonight's festivities. But, before you pop those bottles, let's get a game plan going for your morning after.
Ok, you're going to need food. Probably a brunch recipe or two because you won't be up, moving, and hungry until about 11am, right? Alright, let's talk casserole or overnight French toast. Those are good options you can prep today before you get all gussied up for a night out or gussied down for a Netflix marathon.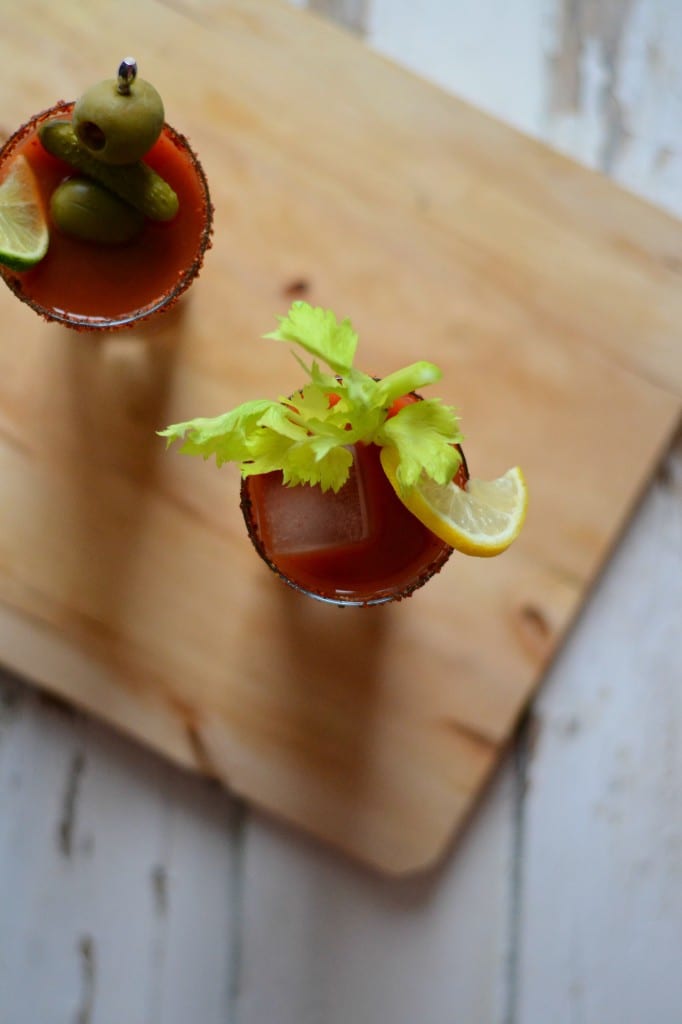 Next, you are going to need a little bit of the hair of the dog to ease that headache (no judgments) if you have one. That is where the Red Snapper comes swooping, maybe swimming in to save the day!
If you look at how many times I have posted a Bloody Mary related recipe on this site, five, you can clearly see that this is my favorite of all the brunch cocktails out there. I think that everybody that likes bloodies can agree that the main reason we dig the drink is the garnishes. A meal in a glass.
This version of a bloody has gin instead of vodka along with a good healthy dose of lemon and lime juices to smooth it out. Trust me, this will get you up and moving.
Even if it is just back to the couch for a post brunch nap.
Red Snapper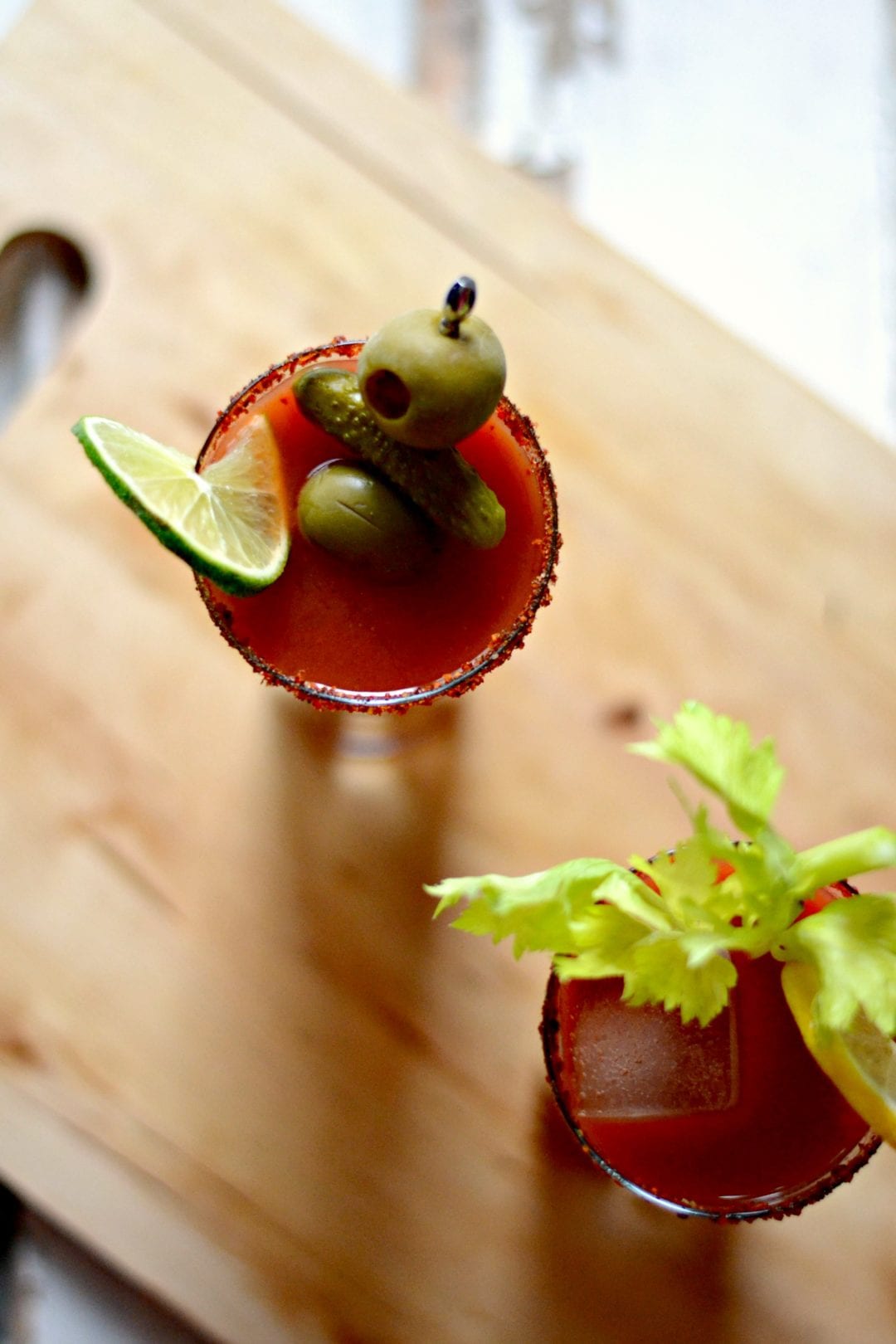 A citrusy Bloody Mary with gin instead of vodka.
Yields: 2-3 Cocktails
3 Cups Tomato Juice or Clamato Juice
½ Cup Gin
Juice from ½ Lemon
Juice from ½ Lime
1 Teaspoon Prepared Horseradish
A Few Dashes Worcestershire Sauce
A Few Dashes Tabasco
¼ Teaspoon Black Pepper
Dash of Celery Salt
Garnish the rim with chili powder, celery salt, or chili-lime salt.
Serve with celery stalks, lemon slices, lime slices, olives, and pickles.
In a pitcher, mix together the tomato juice, gin, lemon juice, lime juice, horseradish, Worcestershire, tabasco, pepper, and celery salt.
Rim each glass in whatever seasoning you like. Add ice to each glass.
Pour drink into prepared glasses. Add whatever garnishes you desire and then serve.
Preparation time:

10 minutes

Total time:

10 minutes