Cranberry old fashioned sangria gives you that old fashioned flavor without the bite. A splash of apple cider and sparkling water helps to make this an easy drinking fall or winter sangria.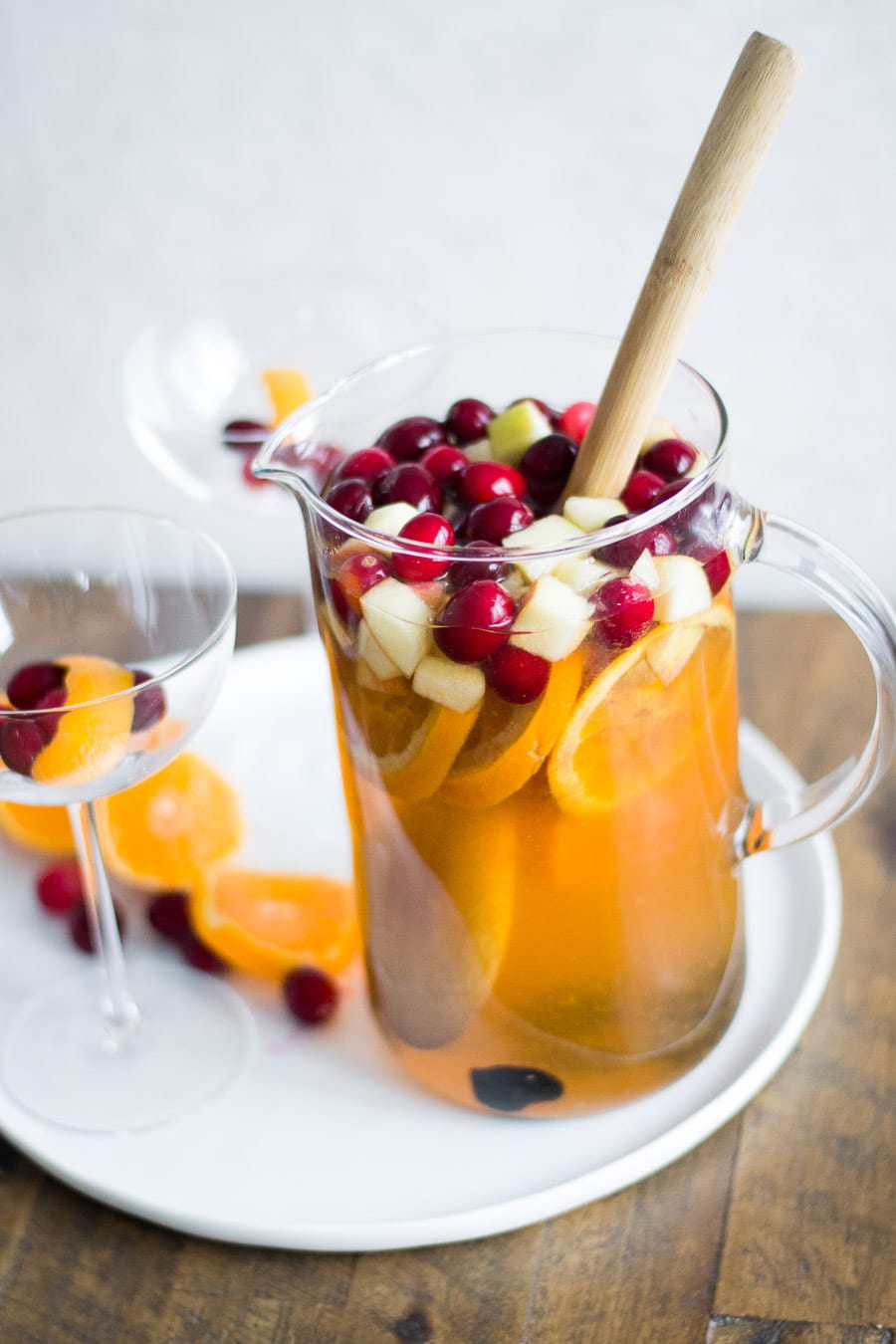 If you know me and my family, then you know, our cocktail of choice is an old fashioned. We normally enjoy them more in the summertime. We also enjoy them in the great state of Wisconsin.
My in-laws make old fashioned's with brandy, Squirt, and bitters. Sorry if you were picturing some sort of Crazy, Stupid, Love shirtless Ryan Gosling version. Order that version at some fancy city restaurant that has a mixologist on staff.
I mean, packing up little sugar cubes in a suitcase for vacation seems sort of crazy, right?
My friend April makes a killer supper club old fashioned. It sort of reminds me of what would be served at my fave supper club in Wisconsin, Ishnala.
I was craving an old fashioned right around Christmas, the perfect thing to cut that holiday food prep tension. I didn't want to sit at the bar and whip up cocktail after cocktail though.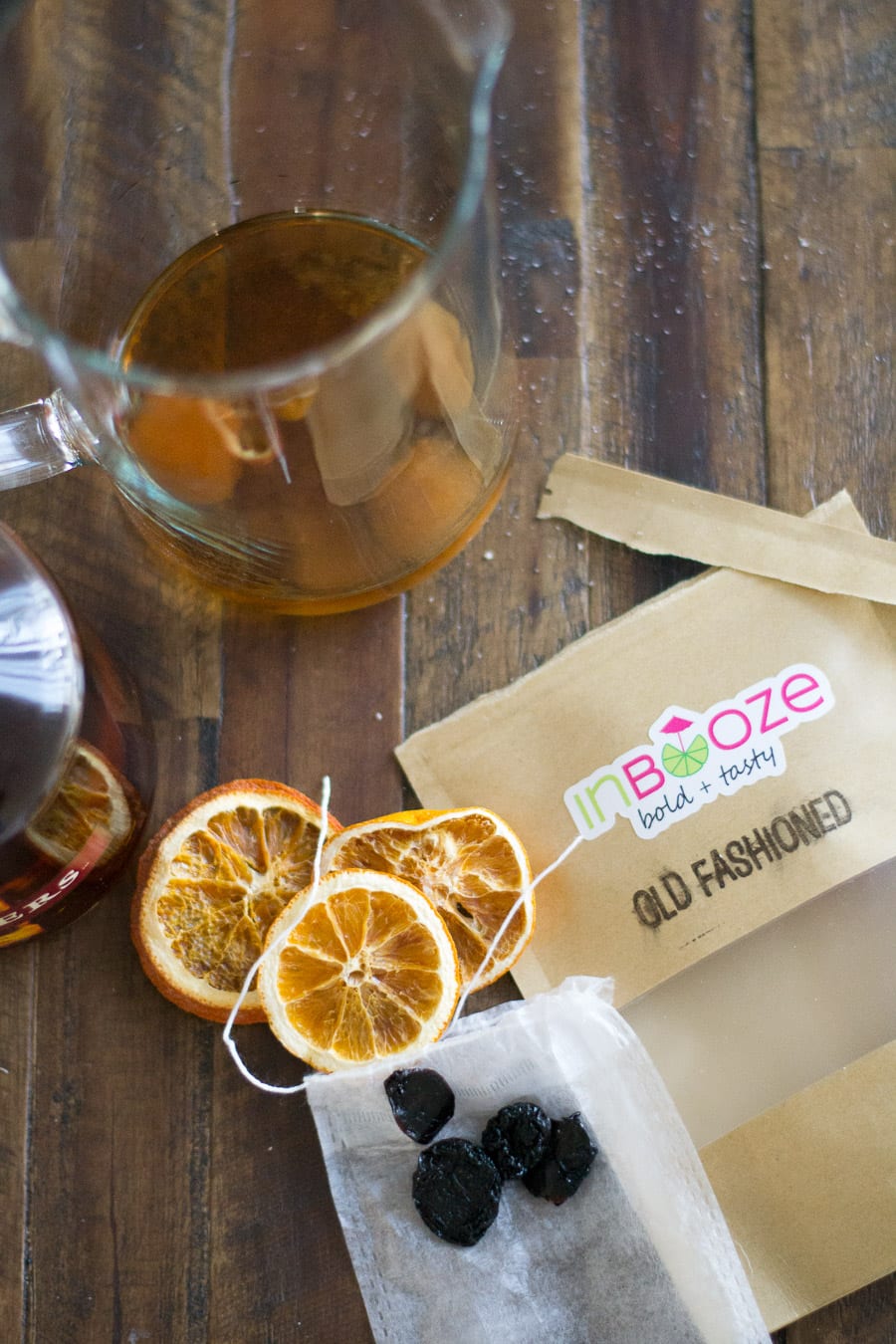 Then a lightbulb went off in my head! Don't you think the old fashioned flavors would translate over to a sangria really well?
It would make the cocktail last a little longer and give you a bigger bang for your buck, so to speak. I added in cranberries and apples and oranges because, duh, it's sangria and you have to make it pretty.
Luckily, I had an InBooze cocktail infusion kit on hand. I added the old fashioned infusion ingredients to some brandy and let it sit before adding it into my sangria.
Success!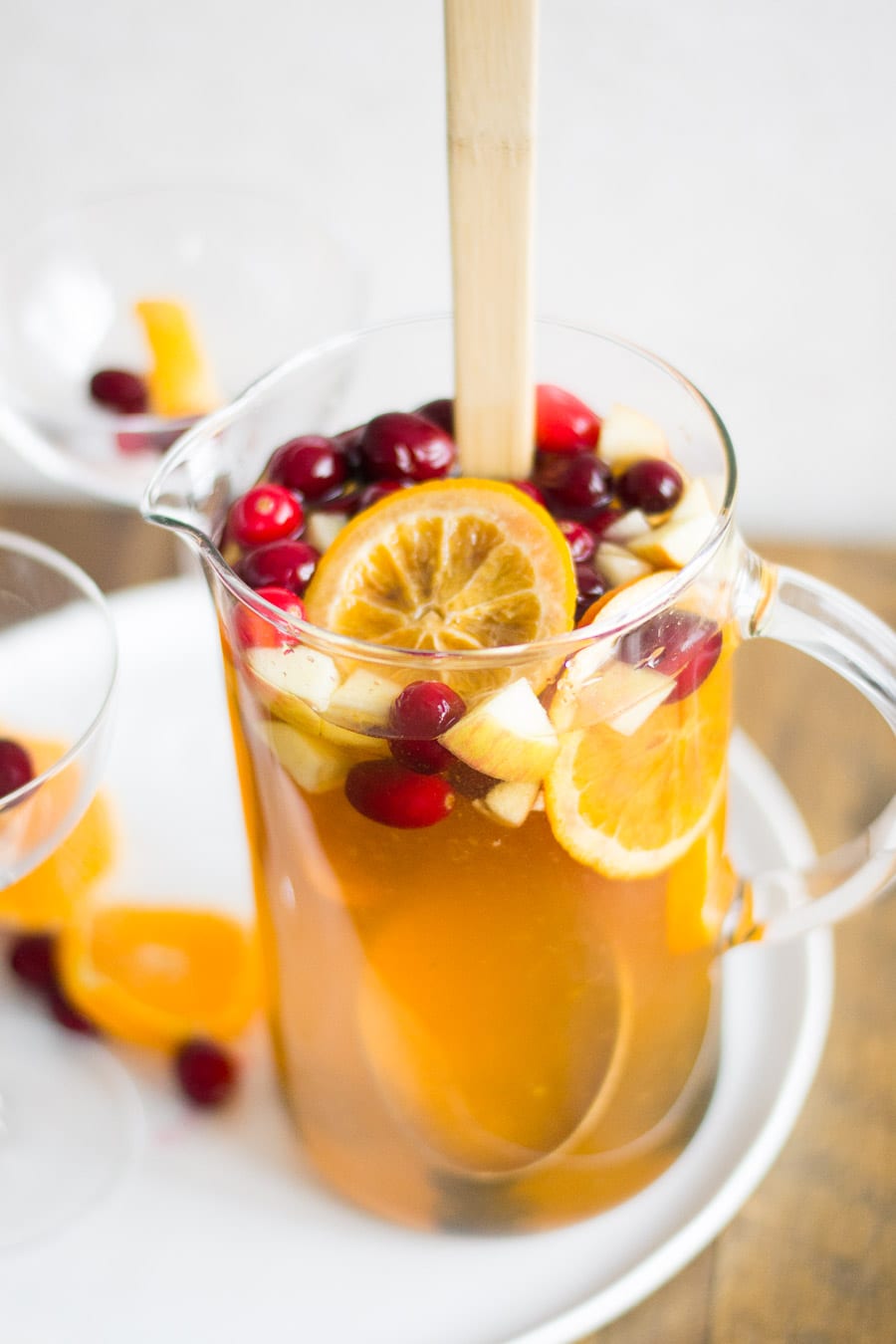 Cranberry old fashioned sangria gives you all the old fashioned flavor and booze without the bite. It is easily sippable and makes for a fun, festive fall and winter drink.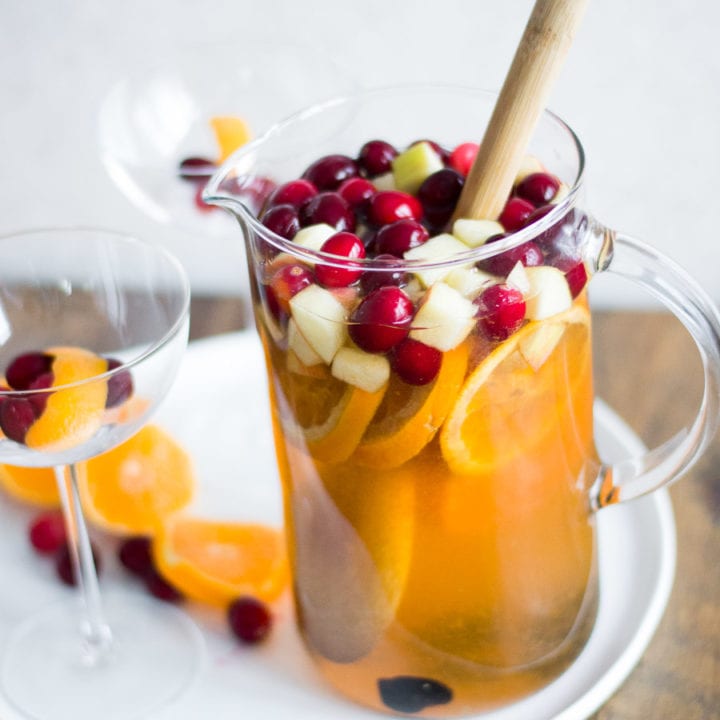 Cranberry Old Fashioned Sangria
Cranberry old fashioned white wine sangria has all the booze of an old fashioned with the easy sipping feel of a sangria.
Ingredients
1, Old fashioned InBooze Infusions Kit
3/4 cup brandy
1/2 cup cranberries
1/2 orange, thinly sliced
1/2 apple, diced
1 (750mL) bottle of white wine like a sauvignon blanc or chardonnay
1/2 cup unfiltered apple cider
3/4 cup sparkling water
Instructions
Add the brandy and InBooze kit to a large pitcher. Let the brandy infuse in the refrigerator for at least 4 hours, overnight for optimal results.
Add cut fruit and cranberries to the large pitcher.
Mix in the wine, apple cider, and sparkling water. Stir to combine.
Refrigerate until totally chilled and then serve.