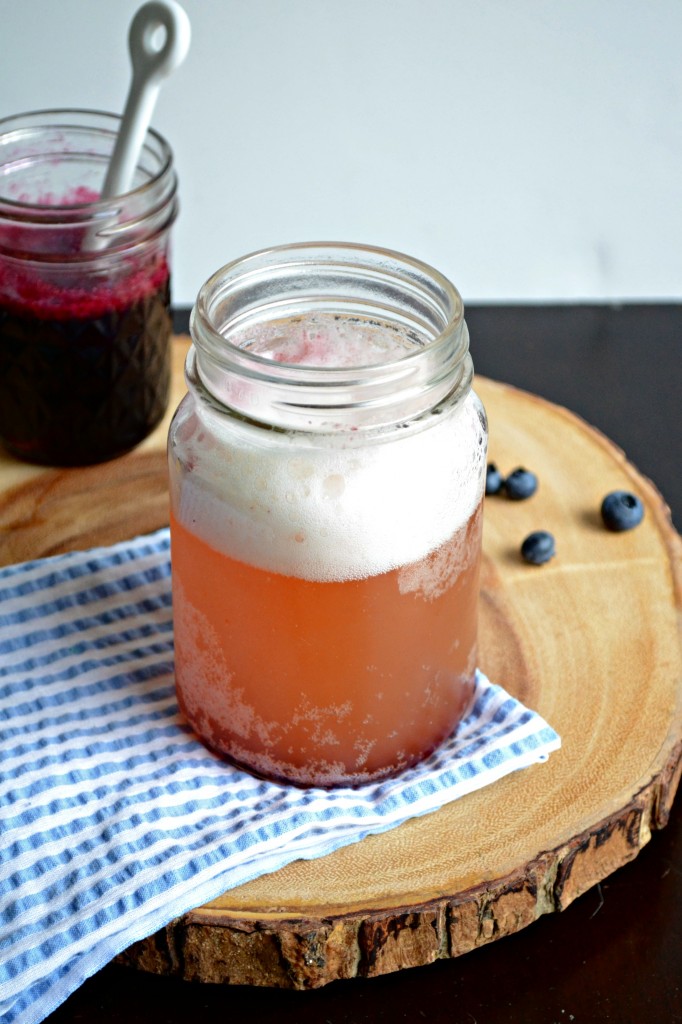 Happy 4th of July to all you 'Mericans! And happy Friday to all the rest of the world. Both are valid reasons to celebrate. Since most of you are in the midst of enjoying a nice three day weekend or mini vacay, perhaps, I will keep this blog post short and to the point.
All you need to do this weekend is:
Make this simple blueberry syrup.
Add it to your favorite light fruity beer. I used Leinekugel Summer Shandy. I think a nice Blue Moon would be good with this syrup too.
Mix it up.
Drink.
Repeat!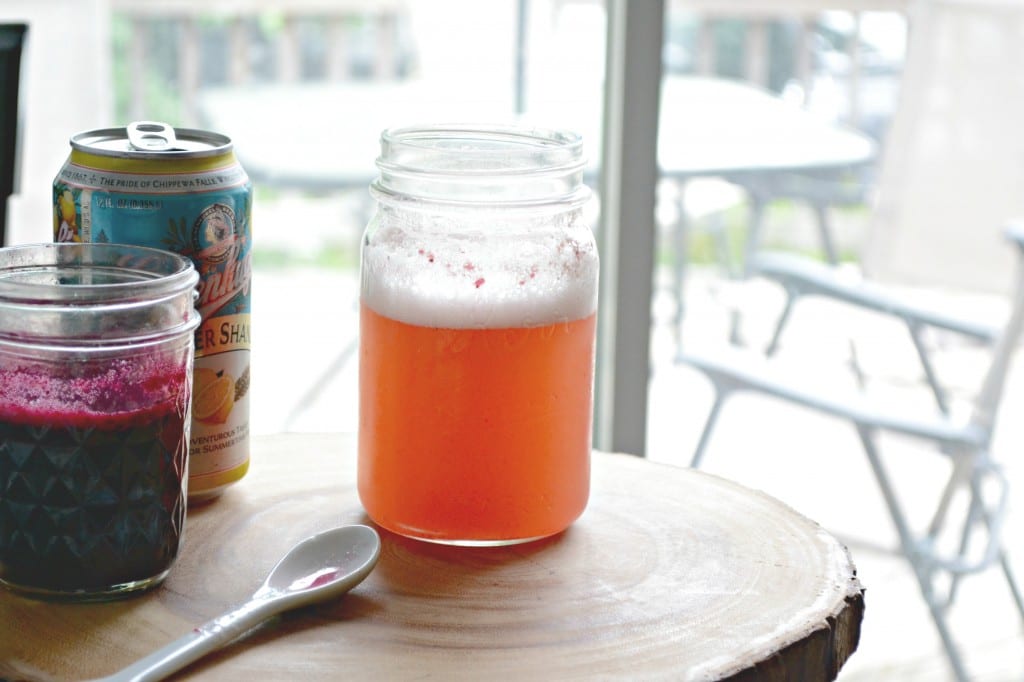 Follow those steps and you are sure to have an amazing summer weekend!
Blueberry Shandy
A light and sweet beer drink with a hint of sweet blueberry syrup.
Yields: About 1 Cup
½ Cup Sugar
¼ Cup Water
1 Pint Fresh Blueberries
2 Tablespoons Fresh Lemon Juice
Summer Beers of your choice
Combine the sugar, water, and blueberries in a small saucepan over moderate heat. Stir occasionally until the sugar dissolves. Bring to a simmer.
Simmer for 10-15 minutes. Let cool completely in the saucepan.
Once completely cooled, add to a blender. Blend until totally liquefied.
Pour the syrup through a fine mesh strainer and into a small mason jar to remove any seeds or skin. Add lemon juice and stir to combine.
Add two or three teaspoons to your favorite beer. Stir and then drink!
Preparation time:

5 minutes

Cook time:

10 minutes

Total time:

15 minutes