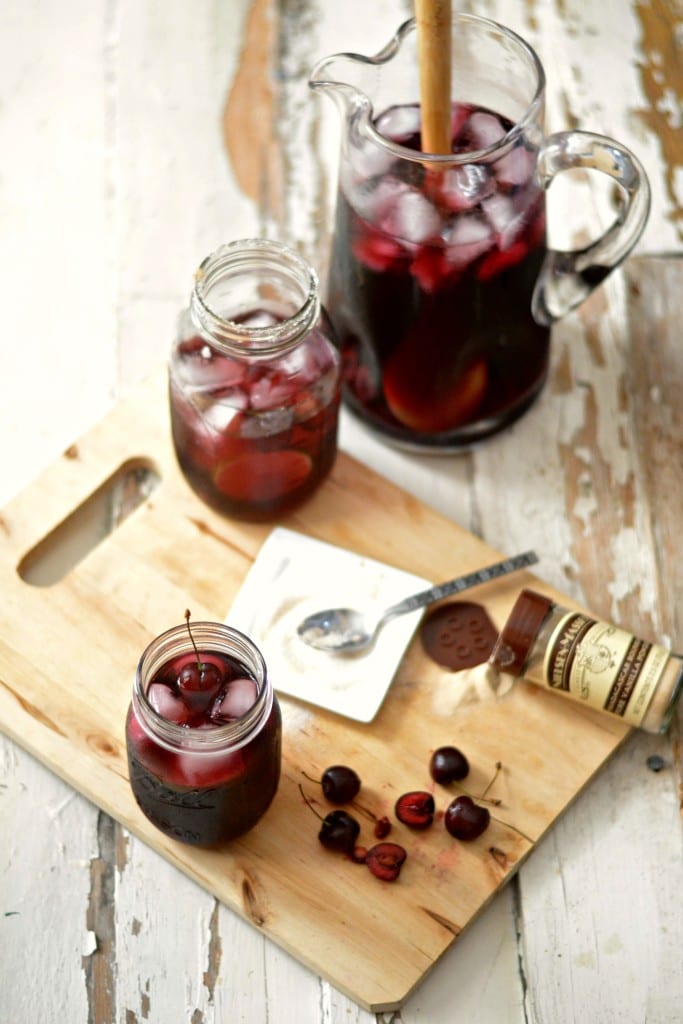 I hope everybody, whether you be a dad, uncle, or even the father/owner of a little furbaby, had a fantastic Father's Day. Did you do the typical dad-tivity and grill? We did. Mike rarely, cough cough never, cooks. If you are an avid reader of the blog you know he is not so savvy in the kitchen. So, when he says that he wants this summer to be the summer of steaks and become a grill master, I say go for it!
Any time I can spend not having to worry about dinner is awesome in my book. As a part of Mike's Father's Day gift, we went and bought steaks from Whole Foods. He wants to find and befriend a local butcher but needs more time to research. He is very ambitious about this summer of steaks plan.
In typical backyard barbeque fashion, Mike was in charge of the grill and I was in charge of the sides. No offense to all you grill masters out there, but isn't that just the BS of barbequing? Whoever is in charge of the grill gets to be outdoors, most likely sipping an adult beverage, and all they have to do is leisurely flip a few things. Meanwhile, the side master is stuck inside slaving over the hot stove and chopping and mixing right up until the meat is ready. BS, right?
For this backyard BBQ, I was smart. I grabbed a few small side salads from Whole Foods. Ah ha! Genius! I mean, how often does Mike offer to be in charge of the meal? I had to relish every moment of watching him read articles about how to grill the prefect steak and then setting the timer on his phone to know when to flip each steak. It was priceless.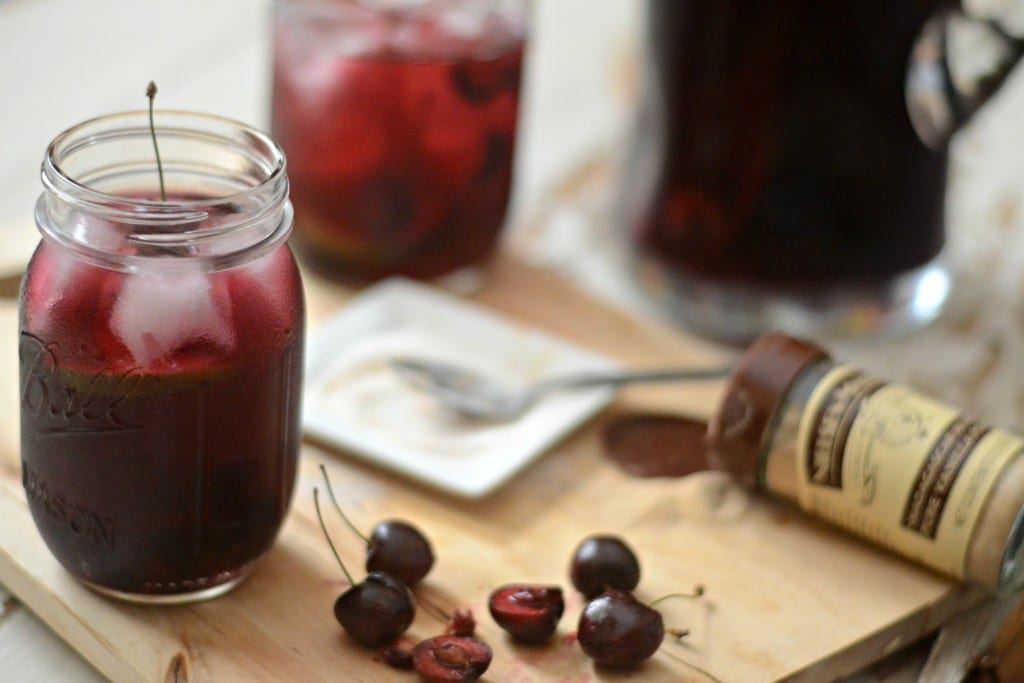 Plus, with this extra time I got to focus on the beautiful sangria I whipped up. I have to say it is probably my most complex and inventive yet totally easy sangria recipe I have ever concocted. Toot, toot! (That's me tooting my own horn, FYI.)
You wanna know the secret to this recipe? It is all one teeny tiny Nielsen-Massey Madagascar Bourbon Vanilla Bean. Yep, I cut into it and let it soak in the sangria overnight. You wouldn't believe how much vanilla flavor infuses into the sangria. It is the perfect balance to the tart cherry and the bourbon.
I am a huge supporter of Nielsen-Massey Vanilla products. I seriously use them in every recipe that calls for vanilla. Sorry to be such a fan girl. I speak the truth. When Nielsen-Massey approached me to come up with a fresh summer cocktail that highlights all the greatness of summer and their vanilla products, I was thrilled. Even though I was compensated for this post, please remember that posts like this allow me to keep this blog going, all opinions are as always my own, and I would never plug a product or brand I myself didn't use and enjoy.
So, your next BBQ even if you are in charge of sides, just go to the store and sit back and enjoy this sangria instead of slaving away in the kitchen.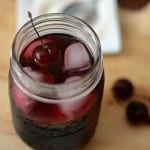 Bourbon Cherry Vanilla Sangria
A traditional red wine sangria with a twist from a little bourbon, some tart cherries, and a whole vanilla bean!
Ingredients
½

Pound

of Pitted Cherries

1

Nielsen-Massey Madagascar Bourbon Vanilla Bean

cut length-wise

1, 750

ml

Bottle of Cabernet Sauvignon

½

Cup

Bourbon

½

Cup

Simple Syrup

24

Ounces

Ginger Beer

Ice
Instructions
Add the vanilla bean and cherries to the bottom of a large pitcher. Pour in the remaining ingredients, except for the ice. Stir the sangria to combine the ingredients evenly. Place the pitcher in the refrigerator overnight.

Before serving add some ice to the pitcher to keep the sangria cold. Garnish each glass with more whole cherries and pitted cherries.