Ah, summer! Can you feel it? It is close. Pretty soon schools will be out of session and the creepy bells of the ice cream truck will echo along the streets of the neighborhood. Yeah, I said creepy. There is something eerie and haunting about that chimey song.
Growing up, we lived on a dead end street. There were two other houses with kids roughly me and my brothers' age on the block. We didn't get a lot of action from the neighborhood ice cream trucks. Womp, womp. Fear not though, our house was never lacking of Flintstone Push-Pops or Fudgesicles.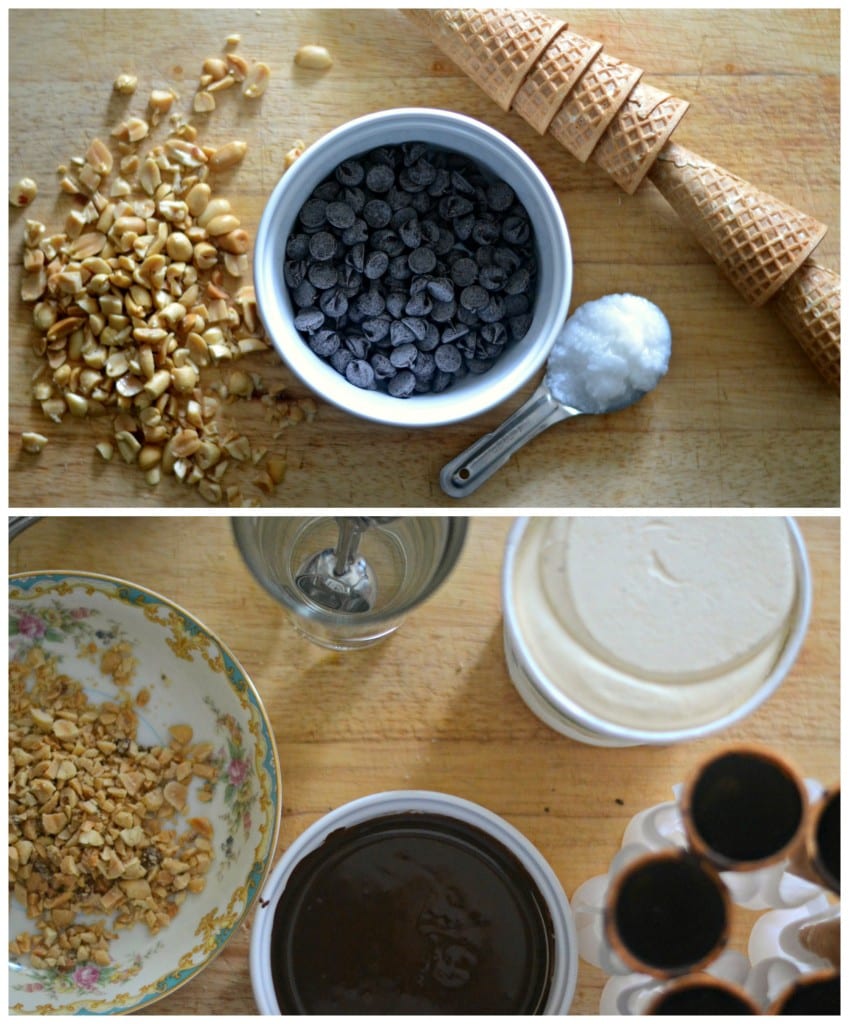 I think there may have been one time I actually remember the ice cream truck stopping before our street, looking at us, then backing up to come down our block. We hustled inside and got our money. My mom came out to supervise. She thinks the music is creepy too. Clearly.
I could totally lie to you and say that I always got a Drumstick. Wouldn't that just make the perfect story? But that would be a lie and I would lose all my journalistic integrity.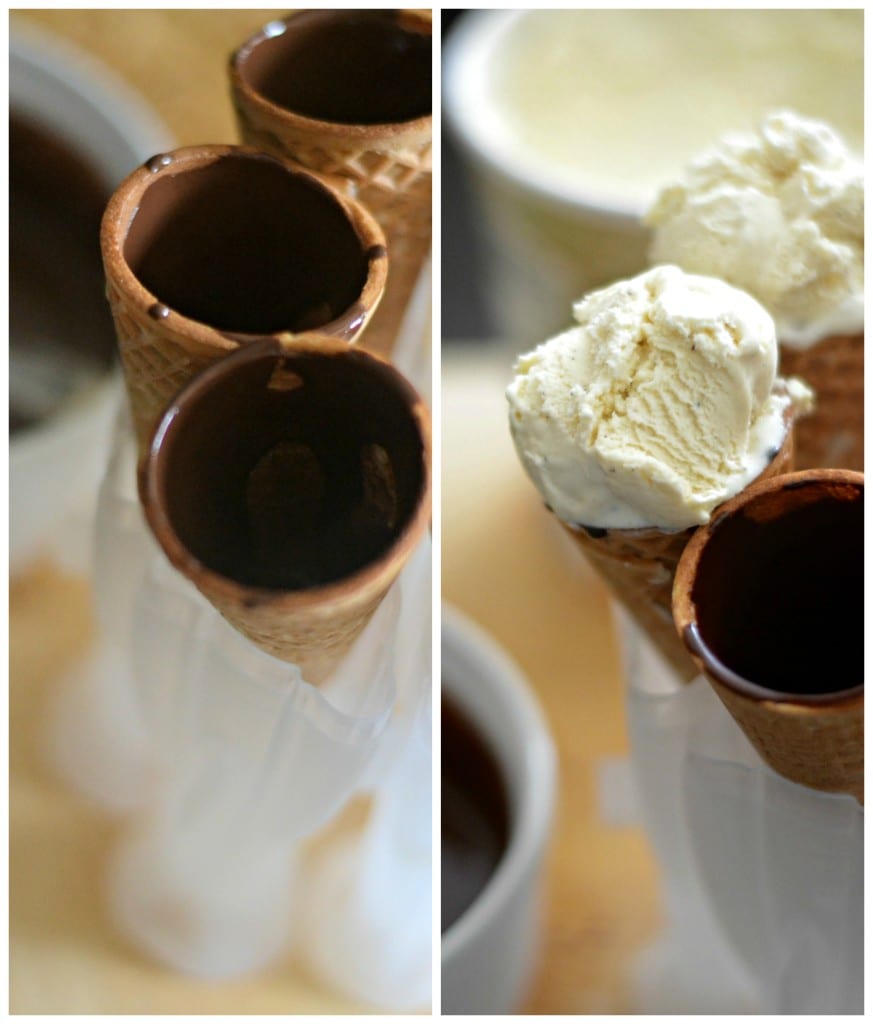 I bought a Mickey Mouse ice cream pop. Come on. You have to know the ones I am talking about. I think it was chocolate and vanilla ice cream in the shape of Mickey's head with two brown M&M's for eyes. Please tell me you remember those?!?!? I have no idea what my brothers bought. Most likely the same, but who knows. I was too wrapped up in my own ice cream-on-a-stick bliss.
Eating ice cream outdoors in the heat is not a classy look. That is why it is better left to kids with dirty, scraped knees and sticky hands. These days the ice cream truck is a long gone past time. I think in the whole time we have lived here, I have only heard the creepy song once but I have never seen it with my own eyes.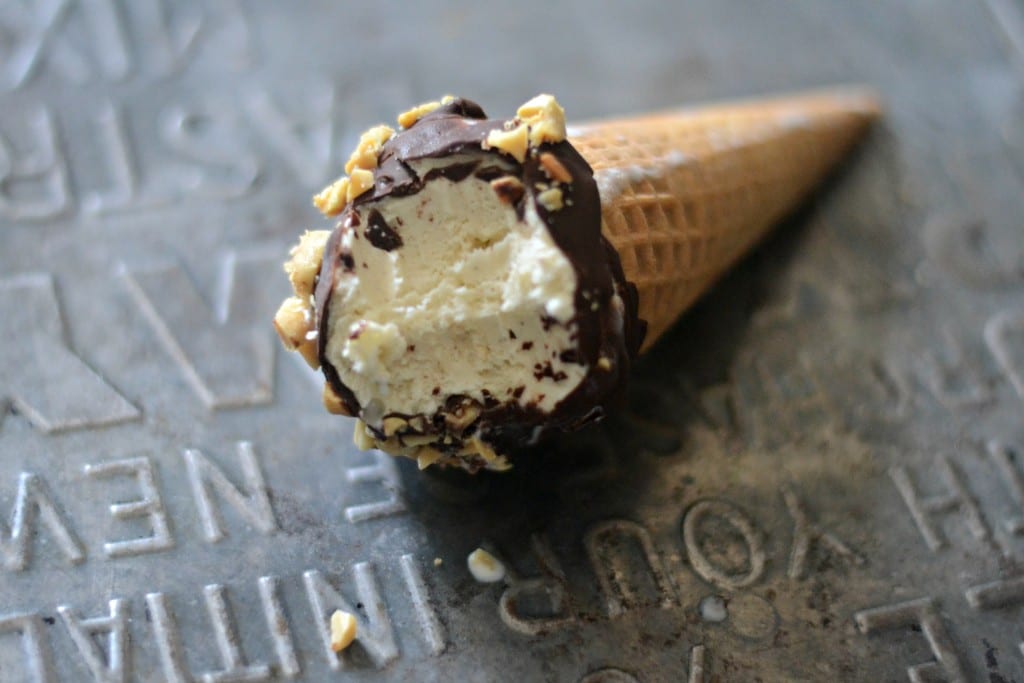 If I am craving some sort of ice cream truck treat, I walk my butt I make Mike walk to 7-Eleven for a Drumstick. It is something about that salty peanut coated vanilla ice cream that cures my sweet tooth. Also, a little appreciated side of the Drumstick is the chocolate coating on the inside of the cone which reinforces the cone and leaves you with a chocolate filled last bite of ice cream cone that sort of makes up for the fact that all the ice cream has already been demolished.
To save Mike the walk and save us the money, I made some homemade ones. It was super easy. All you need is five ingredients and about twenty minutes. Andy is a big fan of the drumstick. He is still skeptical of the awesomeness of ice cream. He is too focused on how cold it is, which means he only takes a few bites, leaving me the rest. Score!
Happy drumsticking!
Related posts: